The Ultimate Instagram Marketing Success Guide For The New Decade
Looking for an Instagram marketing guide to help you navigate this social media platform? You've found it! We know how hard Instagram marketing can be (and it's always changing) — but we also recognize that it's absolutely essential to the success of any business. The world is on Instagram and brands can't afford to miss out. So today, we're breaking down what you need to know about Instagram marketing in the new decade. Let's get started by looking at the key statistics you need to know before you get Instagram followers.
Instagram Statistics
Over the last several years, Instagram has ballooned into an absolutely massive platform. Instagram has around one billion active users, and in 2019, the percentage of U.S. adults who used Instagram rose from 35% to 37%. Instagram is also highly significant to business. 90% of accounts follow at least one brand on Instagram, and since IG has higher engagement rates than other social media platforms, it's a great avenue for brands to get their message out.
Instagram isn't going to go away anytime soon. Its user base is still growing, slow but steady. And with the platform constantly rolling out new marketing tools such as product tags or in-app transactions, Instagram will continue to be an essential tool for businesses for years to come. This Instagram marketing guide will help you set up an account and start effectively marketing your business.
Getting Started On Instagram
If you don't have a business Instagram account, it's time to create one and begin marketing your brand.
Account Creation
Select a username for your account. Then Instagram will prompt you to either link your new account with an existing account, or sign up with your email or phone number. Choose a password, add your birthday, and your account is officially created. (You also have the option of searching your Facebook friends and contacts to find people to follow.)
Switching to an Instagram Business Account
Changing your account to an Instagram business account is helpful because it makes you look more legitimate, and it opens up several features you can use to build your account. To switch to a business account, click "Edit profile" and then "Switch to Professional Account."
Answer the prompts from Instagram — are you best described as a creator or business? What category does your business fall under?
Then add your public business information and connect with your Facebook page. Now your professional account is set up for business.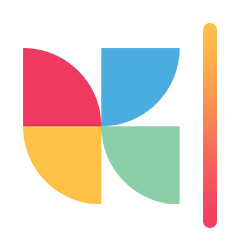 Want to organically grow your Instagram and gain REAL followers?
Instagram 101
There are a few key Instagram features you need to know about before you can start using your account to the fullest with Instagram marketing.
Bio
Your Instagram bio is the brief lines of text under your name that explain who you are and what you do.
Stories
Instagram Stories are posts (pictures or videos) that last for 24 hours. These posts are found when a user clicks on your profile photo, or you can access these posts at the top of your newsfeed.
Hashtags
Hashtags are a method of categorizing your posts and can help you get Instagram followers. If you added the hashtag #nutritioncoach in the caption of your post, for example, that post would show up under the #nutritioncoach hashtag (as long as your account is public).
Live
Live streamed videos are a method of connecting with your followers on Instagram Stories. When your live video is finished, you can save it to your profile just like a normal Story post.
IGTV
These days, IGTV posts live under the Explore tab; this is a way to post longer videos and share with your followers.
Stickers
You can put stickers on an Instagram story post or video as a fun way to spice them up.
Swipe Up
Add a link to your Instagram story so people can swipe up to view the webpage. (You have to have at least 10k followers to take advantage of this feature.)
Shoppable Tags
Businesses on Instagram can add product tags to their posts. This process works just like tagging a person, and after the post goes live, your followers can view more information about the products in the photo with just a few taps.
Direct Message
Access your direct messages on Instagram by swiping to the right from the home screen.
Content Creation
Now that you've gotten this crash course Instagram marketing guide, you're ready to start creating content for your account. Here are a few tips and Instagram marketing best practices.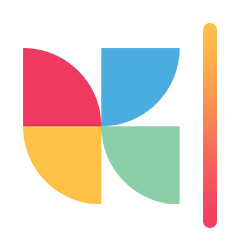 Want to organically grow your Instagram and gain REAL followers?
Captions
Your captions on Instagram should provide more information about what's in the picture and include a CTA, or call-to-action. This CTA asks readers to do something, like maybe follow you or visit the link in your bio. Captions should also be on-brand — for example, use humor if that fits with your brand voice, or opt for serious if it doesn't.
Images
Any photos you post on Instagram should be high-quality and on-brand. You might choose to post graphics instead of photos, or do a mixture of both (like SoulCycle). Whatever you post, make sure the images are engaging and well-made.
Videos
Video content is highly engaging, making it a very popular method of Instagram marketing. You can post videos on both your feed and on IGTV. Try making educational videos or giving your followers a behind-the-scenes look at life in your company.
Themes
Your Instagram theme is the way your grid looks — the colors and types of images you use to make your feed of images look cohesive and on-brand.
Scheduling
You can have the most beautiful photos and clever captions in the world, but if you don't post at the right time and no one sees them, it won't really matter. Use your Instagram Insights to see when your audience is most active, and then find a third-party tool so you can schedule your posts in advance at those key times.
Growth Hacks
As your account gains steam, it's time to focus on growth and how to get Instagram followers. There are several ways you can gain more followers. One easy way is through having a strong hashtag strategy. Curate a list of hashtags that's relevant to what you post and use those hashtags on every post, tweaking as needed. The more consistently you use a variety of hashtags, the more places your posts will be indexed — and, ideally, the more people who will see them and then follow you.
Another smart method to get Instagram followers is by using an Instagram growth service. A quality Instagram growth service, like Kicksta, can help you see sustained growth with your account. When you sign up with Kicksta, you add your target audience in the app and then Kicksta uses the liking method to target the followers of the accounts that you've selected. Over time, your account will steadily see organic growth, as long as you keep posting high-quality content.
You can also get Instagram followers through tactics like brand collaborations and influencer marketing. In a brand collaboration, you create content alongside another brand and both of you post that content; with influencer marketing (which we'll discuss later in this Instagram marketing guide), an influencer shares your product or service with their followers. These methods are both smart ways to expose your brand to a larger audience.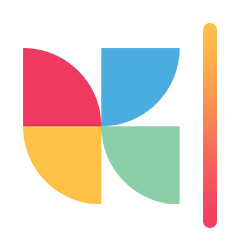 Want to organically grow your Instagram and gain REAL followers?
Engagement Hacks
Engagement on Instagram is important. It's much better to have a small group of followers who are highly engaged, than to have thousands of followers who never engage with what you post. Increase your engagement by continually optimizing your posts. Experiment with different types of content — videos, single-image posts, carousel posts with multiple images — to see what gets the highest engagement. Encourage people to interact with you, and then don't forget to respond to comments. And post often — multiple times a week on your feed, and multiple Instagram Stories per day. These are a few of the key ways you can increase your Instagram engagement rate.
Analytics
Tracking your Instagram analytics is important because it can help you make smarter decisions as you run your account. Here are the basics you need to know about analytics for Instagram marketing.
Instagram Analytics
What metrics should you be tracking? A few of the most important metrics include:

Follower growth rate
Hashtag performance
Website clicks
Individual post performance (reach, impressions, etc)
Analyzing these numbers can give you important information about what's working and what you may need to change. You can track some of this information using Instagram Insights, Instagram's built-in tool. But for a more sophisticated look at what's going on with your account, you'll need to use a third-party tool.
Influencer Marketing
Influencer marketing is a hugely effective way to increase your brand awareness and get Instagram followers; marketers report that influencer marketing has a great ROI. The premise of how it works is simple — you give an influencer something (a free product, or cash) in return for them promoting your product or service on their social media.
How can you get started with influencers as an Instagram marketing strategy? First, use a tool like HypeAuditor to identify some influencers that might be a good fit for your business; make sure they have the same target audience as you. Next, reach out to those influencers to propose a collaboration. From there, the influencer can create and post content for you — and ideally, you'll get Instagram followers and new leads from the collaboration.
Monica Church, a YouTuber with 200k+ Instagram followers, is a good example of an influencer who regularly works with various brands. Recently she partnered with CVS to create a makeup look using their products — great exposure for CVS Beauty, a company that only has 60K Instagram followers.
Instagram Tools/Services
Using automation tools for Instagram marketing in your business is a smart move because it saves you time that you can invest into more important things. We've already covered growth tools like Kicksta. A good scheduling/analytics tool is Hootsuite. We also recommend using online tools to edit your photos or create graphics, such as VSCO for photo editing or Canva for graphics.
Instagram Ads
Instagram marketing isn't the only part of a solid Instagram strategy — advertising should figure into your plan too.
"Instagram's potential advertising reach is 849.3 million users!

– @kicksta_co"
When you create your ad, Instagram will prompt you to choose a goal (such as increasing brand awareness) and your target audience. You can place your ad in the Instagram feed or create an Instagram Story ad. If you choose the Instagram feed, create an Instagram ad that simply looks like a normal post; that way, people are less likely to scroll past. Pay for the ad and you're ready to go. Just don't forget to continue monitoring the ad to make sure it's performing well.
Instagram Marketing Guide
Instagram marketing might feel like a huge job, but with these tips and tricks, you're well-equipped to tackle it. Create high-quality content that appeals to your target audience, use time-saving tools to help you get the job done, and remember to track the analytics of your Instagram posts and ads. Keep this Instagram marketing guide handy if you need to remember best practices. By doing this, you're well on your way to Instagram success!

Instagram Growth Hacks
Join over 10,000+ marketers and influencers who get the latest Instagram tips & tricks sent to their inbox every week