Good Instagram Bios: 350+ Ideas You Can Implement
When you're looking to grow your followers, you need to have a good Instagram bio. Whether you're actively trying to get new followers by interacting with their pages or you're freshening up your hashtag strategy, all potential followers are going to look at your bio. One of the best things you can do to increase your chances of converting followers to visitors is to improve your bio. We're going to be taking a look at how to create good Instagram bios and provide you with 350+ examples you can use for your own.
Why Do You Need A Good Bio?
When a potential follower visits your account, they're going to notice a few things. They'll look at your profile picture (which they may have already seen), they'll look at the beginning of your feed, your highlights, your number of followers and following, and they'll look at your bio. While different things are important for different people, nearly everyone will pay attention to your bio.
A good Instagram bio is the best way for people to get to know you and who you are. Whether you're a business owner using Instagram for marketing, influencer, or just a casual user of Instagram, your bio shares what's most important to you, and what your page is about with your followers.
What Do Good Instagram Bios Consist Of?
A good bio does a few things: it lets your potential followers know a little bit more about you, showcase your personality, and (hopefully) make people want to follow you. Creating a bio can be a lot of work, and needs some creativity, so it's important to make sure you know what you need to create your profile.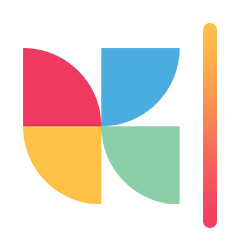 Want to organically grow your Instagram and gain REAL followers?
Start With A Photo and Username
We're going to assume you already have both of these, but believe it or not they actually tie into having a good Instagram bio. Your username is a key part of your brand, because it's the absolute first thing people will see about you. It should be descriptive and clear. Your photo, too, should connect to your username. Both of these elements should connect well with your bio. Here, Jenna Kutcher's podcast is called The Goal Digger Podcast, so having a handle of @goaldiggerpodcast makes sense. The profile photo is the same as her podcast photo, which creates brand consistency. Both of these tie in with her bio, where she talks about her podcast.
You'll also want to think about your name – not your handle, but the words that are directly under your photo. This is one of the searchable parts of your bio, so think about whether you want to include just your name or your business as well. Jenna does both here, which is a good decision for her. Many people know her name, so they might search "Jenna Kutcher" to find her podcast, but they could be just as likely to search directly for "Goal Digger." For your business, it might be a good idea to add what you do, briefly, to that line.
Include A Link
If you have a business profile, Instagram lets you include a single link in your profile. This is one of the best ways to further your brand message, so make sure you include a good one.
The best way to do this is by using a link-in-bio tool such as url.bio. Currently offered as a free tool, url.bio allows you to have multiple links through a single URL in your Instagram bio. You can link to your e-commerce page, lead generation page, other social media profiles or any other page you'd like to promote. This should be the go-to approach as you get to maximize the power of that single URL in your bio, and get access to analytics (available in the url.bio dashboard) to monitor the performance of your links.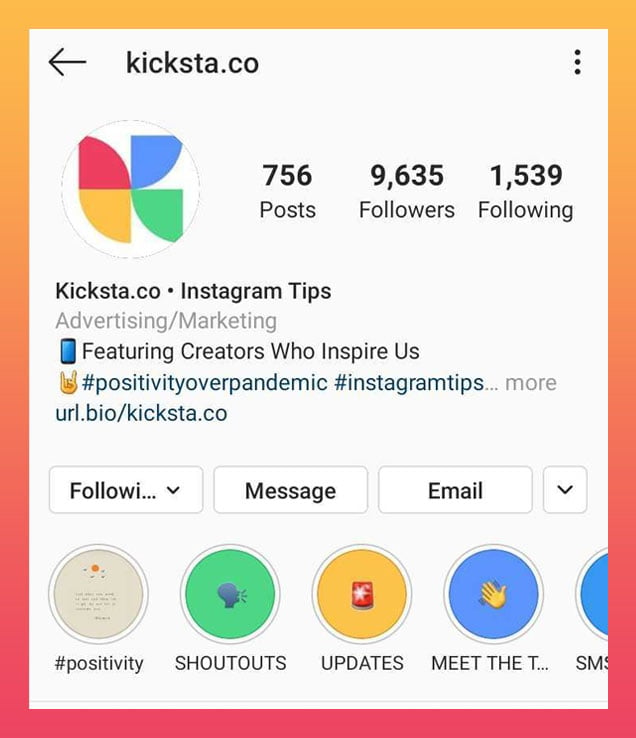 Jenn at Nash Franks Creative takes a different approach. She links to a page on her site that offers the same type options: work together, downloads, freebies and blog links. This way, though, her brand consistency stays stronger because her link includes her website.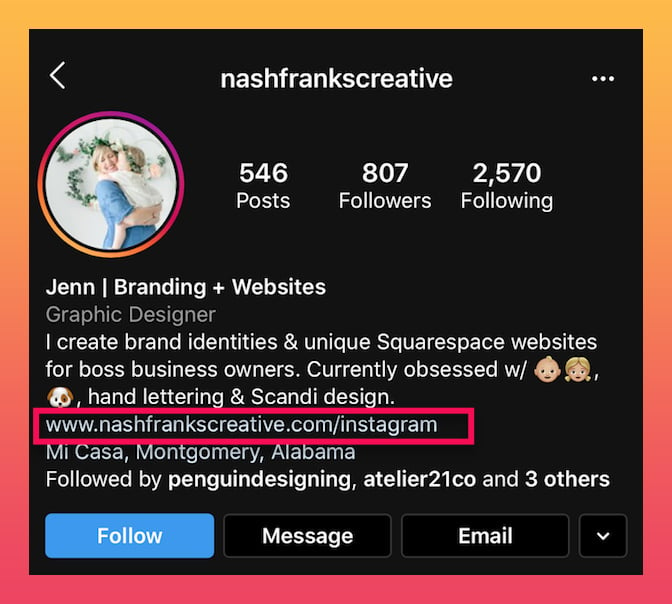 Add A Call-To-Action
Every good Instagram bio should have a call to action. This can easily be something like "check out my latest blog post" with an arrow to your URL. Or, you can take advantage of the call to action buttons and add something like 'email', 'call', 'text', 'reserve', or 'contact' so your potential followers can reach out to you immediately.
Instagram Bio Description
This is what we'll be focusing on primarily in this article. You can be informative or funny. You can talk about yourself or your business. You can make a joke or be serious. The most important thing here is to stick with what's natural for you and your business. Your description should fit with the theme of your whole profile.
It can be a good idea to use hashtags in your description if they fit. Don't go out of your way to use them, and only include hashtags if they're highly searched! Hashtags are an important part of any Instagram strategy, but you need to do your research before putting one in your profile description.
---
---
Your description can only be about 150 characters, so space is limited. Add emojis if you need to save space or to break up the text. You can even customize your fonts with a site like lingojam. If you choose to add a different font, don't overdo it or your bio could become hard to read.
Choose a Business Category
Pick a category for your business. It doesn't have to be exact, but this is another great way that potential followers can search for and find your profile within the app. By choosing the most accurate category, you could get in front of highly targeted accounts without extra work on your part.
Remember Your Story Highlights
Once you start posting to your stories, consider adding to your story highlights. You can save your most popular stories for your followers to revisit, and your potential followers can see a quick overview of who you are when they first visit your profile. Some great highlight categories are products/services, my story, testimonials, events, and any free training you might do via stories.
350+ Good Instagram Bios You Can Implement
So now that you know everything that goes into good Instagram bios, let's look at some great examples – 350 examples to be exact! We know that writing your own bio can be difficult, and sometimes you just need a little inspiration to get started. Whether you're looking for a great quote, inspirational saying to add, or something specific to your industry, (maybe fitness or photography), we have ideas for you. Some of these are ready-to-go, while others will need a little more customization to help them fit your business.
Let's dive into 350 ideas for good Instagram bios:
Good Instagram Bios For Business
"The power plant doesn't have energy, it makes energy." – Brendon Burchard
I help [type of client] to [benefit] by [what you offer].
Offering customers the best _______. [cookies/copywriting/photography]
Providing customers in the [city] with the finest [your offering].
Leading the [your industry] forward with our innovation and creativity.
Treating our patients with the respect and dignity we show our family.
[Services] to help [ideal customers] | [hobby] | Free guide ⬇️
Doing our best to make you look your best
[Mission statement] | Helping [ideal clients] relieve stress
Raising the bar, one _____ [product] at a time
Providing the best experience by producing the highest quality
We present the best process for your progress | Transforming [ideal customers]
The future: imagined today. | Helping [customers] overcome
Leading the industry forward, beginning with you | Building up [ideal customer]
Your success is our priority.
Your full service, _______ based out of [city].
We're a [type of company] focused on [niche] based in [adjective] [city].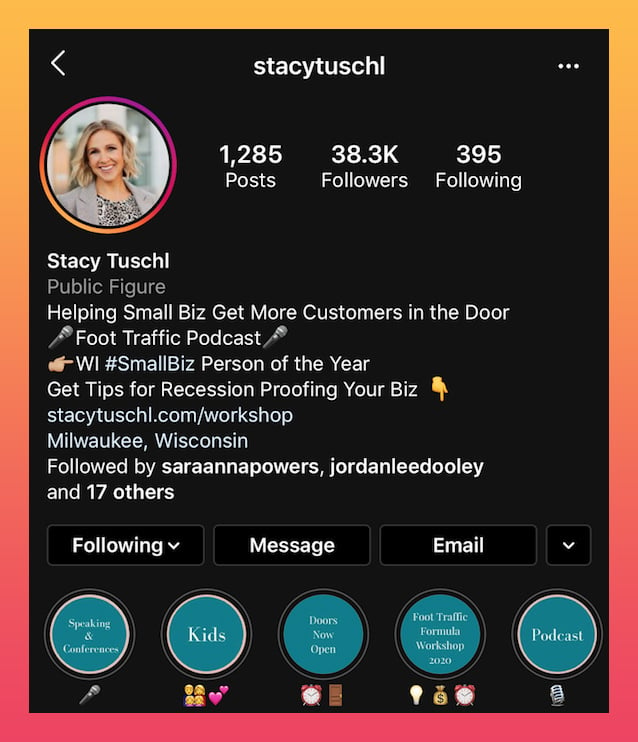 Fashion and Retail Instagram Bio Ideas
Your ultimate guide to the hottest styles and latest trends
Keeping you in style all day, everyday
"Shoes transform your body language and attitude. They lift you physically and emotionally." —Christian Louboutin
From boots to button downs, we're here to tell you exactly what to buy…and what to leave on the rack
Keeping you in touch with fashion's finest in every season
Shop ___________ [swimwear, dresses, suits] in store and online now.
Dress for success with _________ [brand name]
"Luxury is the ease of a T-shirt in a very expensive dress." ―Karl Lagerfeld
____ fashion found here [vegan, minimalist, vintage, sophisticated]
Changing the fashion industry, one ____ at a time [bag, dress, shopper, mindset]
Everyday style brought to you every day
Welcome to your virtual closet
"Fashion is what you're offered four times a year by designers. And style is what you choose." —Lauren Hutton
A peek into my fashionable life
How and when to mix and match: price points, fabrics, patterns and more
My glimpse into my wardrobe: trendy, affordable and chic fashion
My outfits in tiny squares
I don't do fashion, I am fashion.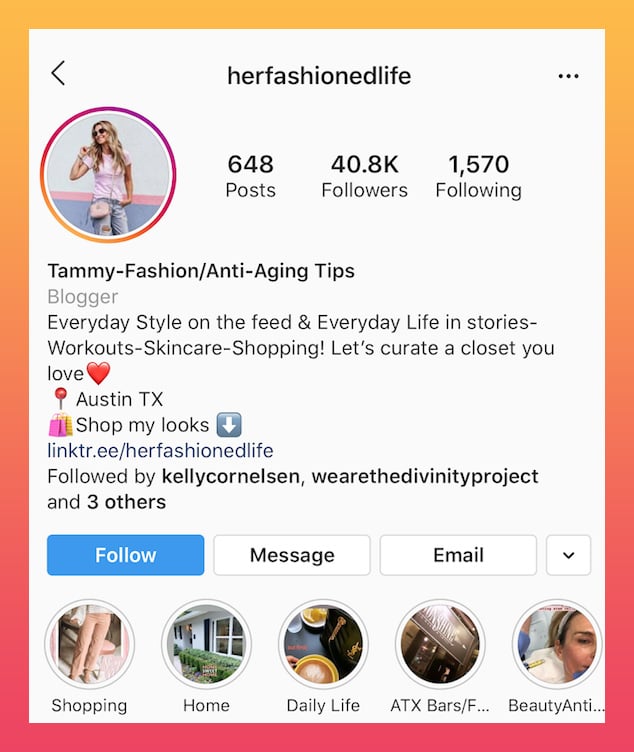 Health and Fitness Instagram Bio Ideas
Keeping you on that grind, 24/7
Looking for motivation and inspiration on your fitness journey? You've come to the right place.
It's time to make a change for the better. Let us help.
You've got goals. We're here to make sure you achieve them
A positive, uplifting space to share your fitness journey with others on the road to a healthier lifestyle.
You've only got one body – keep it clean
A healthy body starts with a healthy mindset – let's stay positive together!
You're not in this alone…Let us join you on your journey to a healthier, happier lifestyle.
Fitness is a lifestyle, and we're a community.
Down XXX pounds with a healthy lifestyle
Changing lives through movement and mobility.
Eat to live, not live to eat. – Socrates
Eating healthy can be delicious and easy. Meal prep videos every week!
Healthy living begins with a healthy mind.
Walking is the best possible exercise. Habituate yourself to walk very far. – Thomas Jefferson
Helping you build sustainable habits so you can live a more happy, healthy & fulfilled life!
Healthy living doesn't have to be difficult | Follow along for all the tips and tricks!
You don't need to be perfect. You just need to be better than you were yesterday.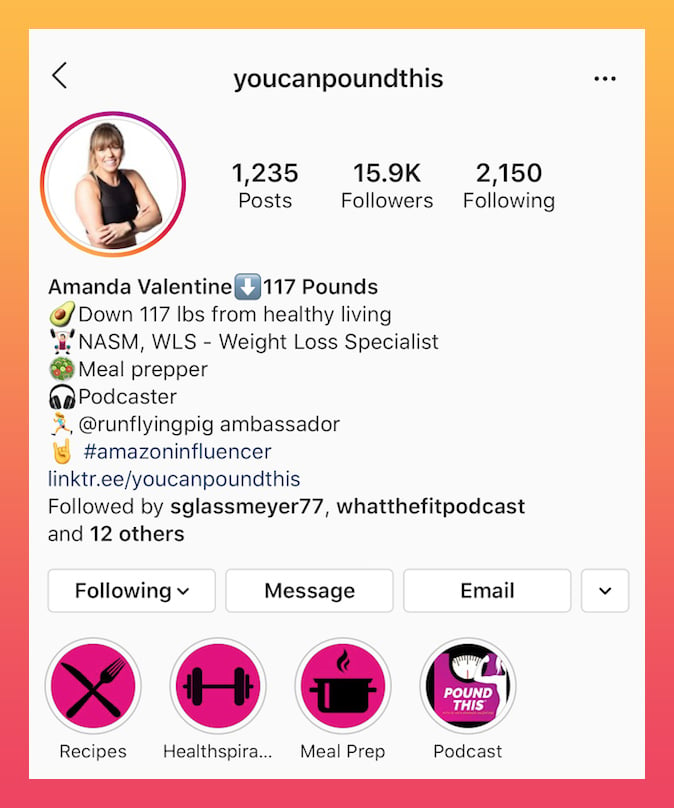 Travel Instagram Bio Ideas
Living my best life…out of my suitcase.
"Not all those who wander are lost." – J.R.R. Tolkien
Life begins at the end of your comfort zone. That's why I travel.
I've always got a bag packed.
Constantly checking for cheap flights.
Checking the countries off my list! ____/195 [fill in how many countries you've visited]
I only spend money on flights and AirBnBs!
Professional jet-lag fighter.
My favorite place I've ever visited is ______.
Always dreaming of _____ [a sunset in Maui, sunrise over the Alps, etc.]
Wishing I was [in the mountains/on the beach/zip-lining in the rainforest]!
You can find me wandering the streets of [your latest destination]!
"Don't worry about the world ending today, it's already tomorrow in Australia." – Charles M. Schulz
Travel is the only thing you buy that makes you richer!
Travel buddies for life ❤️ [tag your travel buddy]
Age is no barrier when it comes to travel.
Your one stop shop for all things travel.
Follow along, let's travel the world together.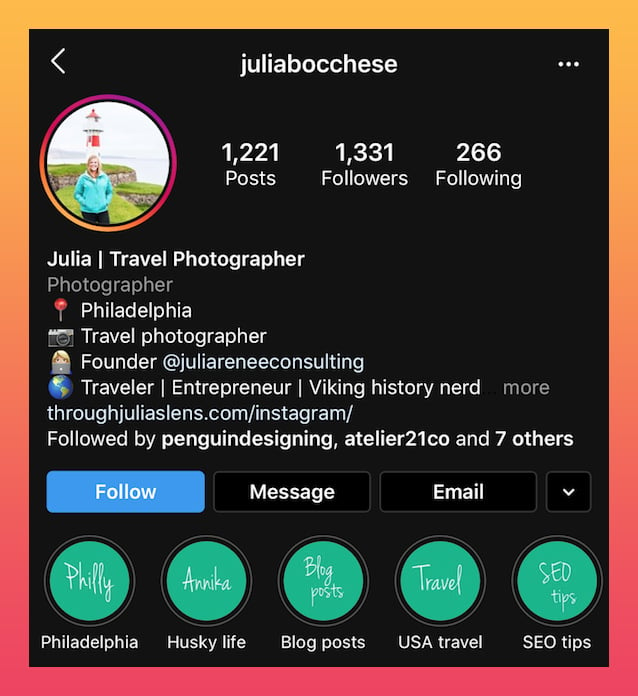 Sports Instagram Bio Ideas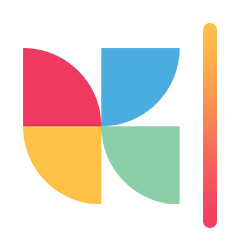 Want to organically grow your Instagram and gain REAL followers?
"Every strike brings me closer to the next home run." – Babe Ruth
Information and inspiration for everyday athletes.
Basketball, football, chasing my kids down the street [list of sports you love]
Being an athlete means taking care of yourself. | Physical Therapist/Sports Medicine
The latest and greatest sports news of ____ [team/city/university/etc.]
Helping [team] run smoothly [good for product businesses]
"Do you know what my favorite part of the game is? The opportunity to play." – Mike Singletary
Your headquarters for _____ updates. Catch us live every Monday at noon.
Inspiration from the greatest across sports [quotes and stories about sports figures]
"If you push me towards a weakness, I will turn that weakness into a strength." – Michael Jordan
Sports can change a life. Teamwork. Dedication. Discipline.
"You were born to be a player. You were meant to be here. This moment is yours." – Herb Brooks
[That specific year] _____ Champions. [link to any other accounts your team has/promotes]
"Hard work beats talent when talent doesn't work hard." – Tim Notke
"Practice like you've never won. Play like you've never lost." – Michael Jordan
"You're never a loser until you quit trying" -Mike Ditka
Everyone champion was once a contender that refused to give up
Start Unknown. Finish Unforgettable.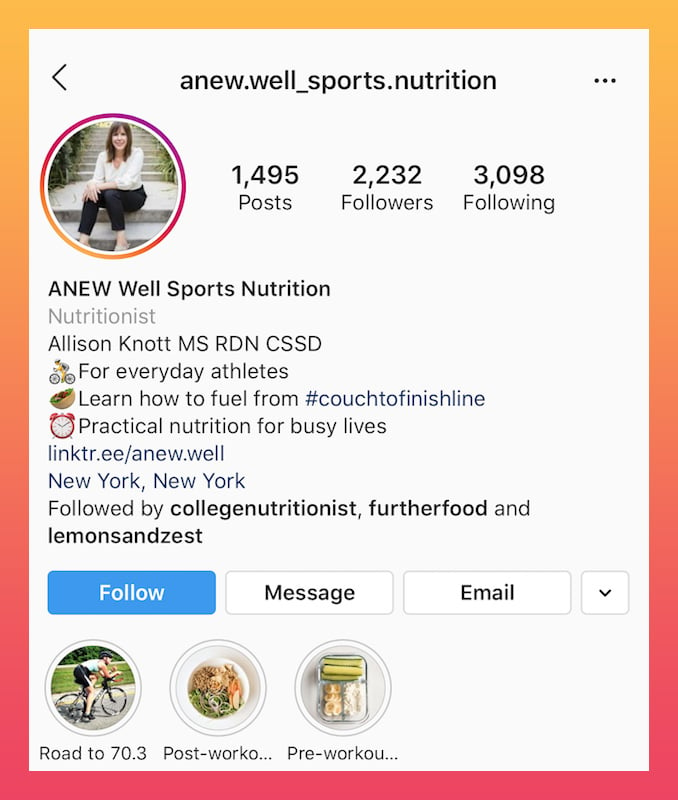 Music and Media Instagram Bio Ideas
"One good thing about music, when it hits you, you feel no pain." ― Bob Marley
The constant stream of music news that you need in your life
If music is what fuels your soul, you've come to the right place.
A collaborative space for artists and musicians. Want to be featured? Send us a DM!
Let the music move you…
"Music acts like a magic key, to which the most tightly closed heart opens." ― Maria Augusta von Trapp
[Album] available _____
[Tour] coming to a city near you [dates]
Record Label/Awards/List Achievements
New music on Spotify now! Sharing our favorite behind-the-scenes every week.
"To live is to be musical, starting with the blood dancing in your veins. Everything living has a rhythm. Do you feel your music?" ― Michael Jackson
Your go-to authority for all the pop culture updates you could need. Live everyday at 2.
Highlighting a new artist every day, mixing genres, crossing lines
Making music. Teaching others. Living in the rhythm.
Putting my soul to words through music. Follow the journey.
Let the music fill your bones and the rhythm fill your soul.
Don't stop dancing.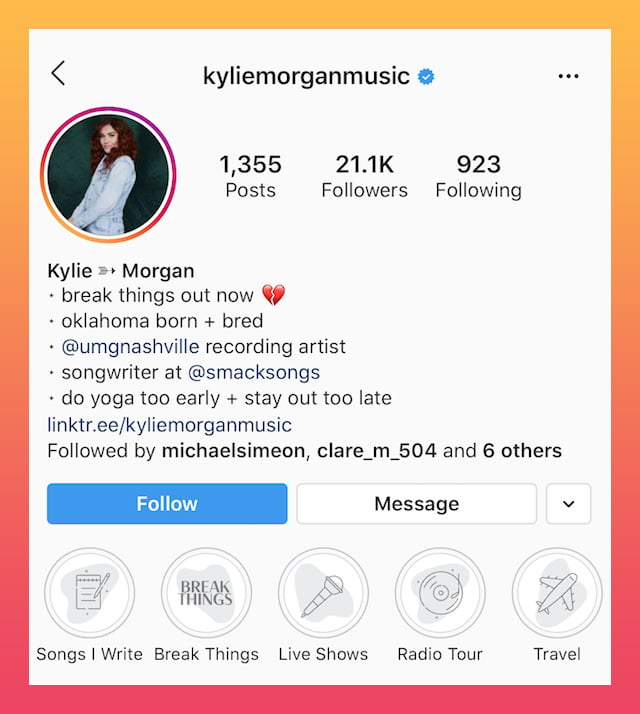 Educational Instagram Bio Ideas
It's never too late to start learning something new!
Finally ready to take the leap? Let us guide you through the world of _________!
You've thought about it long enough. Now is the time. You're ready to learn. Let us help!
Your one-stop shop for all things _________.
Teaching [ideal students] about [your topic] to improve their lives. [or another benefit]
Learning isn't only for children. When's the last time you learned something new?
Bringing learning to the smartphone. We go live every Wednesday at 9am!
"Education is what remains after one has forgotten what one has learned in school." – Albert Einstein
Looking to learn a new skill? Bite-size learning below ⬇️
Who says you don't have time to learn? Teaching [topic] in five minutes or less.
Everyone should know how to _______. That's why we're here to help.
I spent 15 years teaching at [school], but now I want to help you. Learn [topic] every day.
Learning without homework. A dream or what you'll find here?
Teaching and coaching the next generation of [profession]
Learning never needs to end.
The art of teaching is the art of assisting discovery.
Change is the end result of all true learning.
Want to jumpstart your education? Click the link below!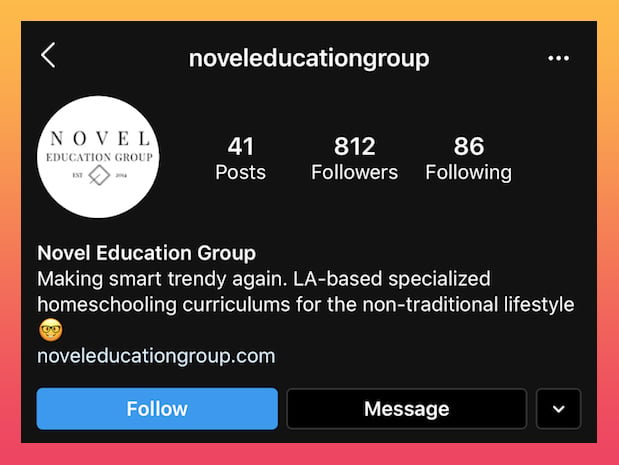 Food Related Instagram Bio Ideas
Sweet, salty, and everything in between
Take a trip with us to Foodie Heaven
Recipe ideas, culinary inspo and all sorts of tips and tricks for your own kitchen
Providing you with a steady diet of food videos and recipes
Caution: this account may make your mouth water
Wish I was a hobbit: I love my second breakfast.
Your destination for Thai-inspired recipes [or any type of food]
The complete guide to eating and drinking your way through [city]
Cooking my way through the _____ diet [keto, paleo, etc.]
Simple recipes with 5 ingredients or less. Ready-to-eat in 30 minutes!
Reviews and recommendations of where to eat across America [good for travelers]
Eating mindfully can be as easy as 1-2-3. Guiding you to think before you chew.
What a [dietician/athlete/business owner] eats in a day. Plenty of [pizza/smoothies/chocolate]. Occasionally [salad/cookies/gummy bears].
Food designed to inspire you to cook. And maybe make your mouth water.
[Plant based/vegan/pescaterian] recipes anyone will love! Yes, even your picky eaters.
Special talents including licking every plate clean.
Pass the menu please.
Your resident [city] foodie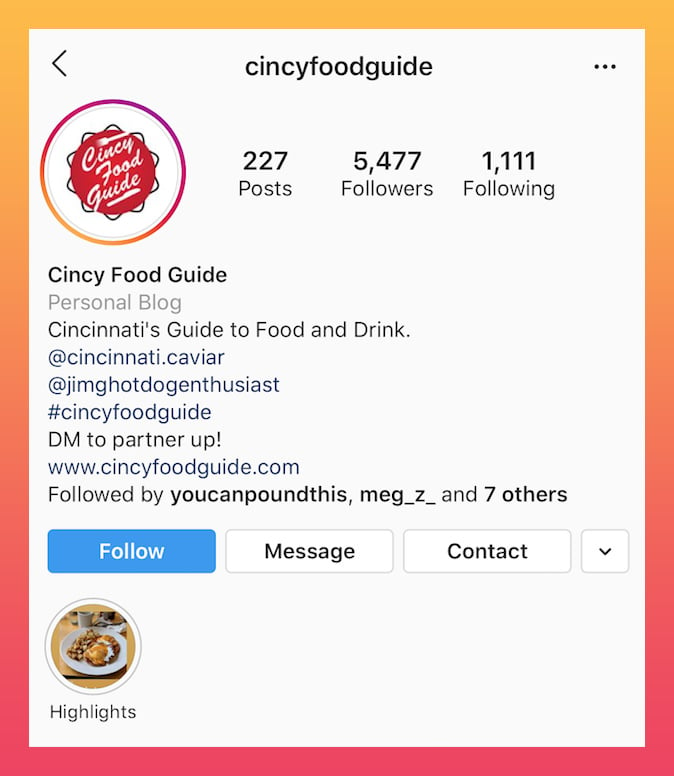 The Best Instagram Bio Ideas for Photography
Seeing the world through my own lens
My camera = your window to the world
My life through pictures
Models, nature and pets, oh my! Want your camerawork to be featured? Shoot us a DM!
Capturing glimpses of life's best moments
Getting into focus with the finest ______ [models, glimpses of nature, etc.]
Do you see what I see?
Documenting my life and the things I love to see
Focusing on things that make me happy. Showing them to you along the way.
Experimenting with an iPhone, a tripod and a self-timer
[Weddings/Headshots/Products/Families] | Started in 2016 | Your biggest fan.
Showcasing memories, love and joy through photography
Your neighborhood photographer, specializing in [type of photography]
Making photography easy. How to take pictures with an iPhone.
Photos around the world: my visual travel diary
"In photography there is a reality so subtle that it becomes more real than reality." — Alfred Stieglitz
"The best thing about a picture is that it never changes, even when the people in it do." — Andy Warhol
Welcome to my photo library in tiny squares. DM for inquiries!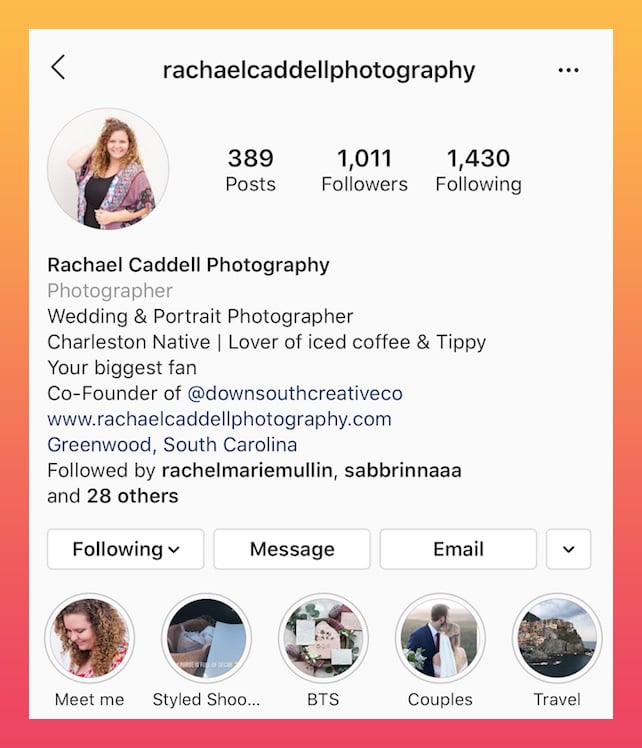 Short and Simple Bio Ideas
Life is short, so be happy
Just living life
Happy, happy, happy
Welcome to my world
Here for a good time
Never a dull moment
Smiling makes everything better
Life is like a roller coaster, so strap in and enjoy the ride
Live life to the fullest
Make each day matter
Everyday magic
Young, wild and free
Born to ____
Too blessed to be stressed
It doesn't get better than this.
Hello, it's me
Instagramming like it's my job.
Wanderlust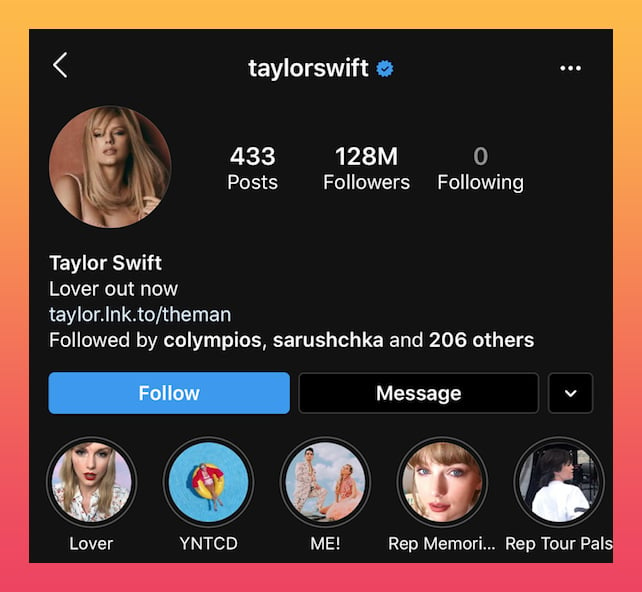 The Best Instagram Bio Puns
Don't be a salty beach.
Never wasting thyme.
Nothing makes me as happy as pi
Orange you glad you're following me!?
You're kale-in' me!
PIC-me-ups to brighten your day!
You shamrock my world!
You can find me at the barre.
Life is gouda.
All I need is carbs.
We are mint to be.
Life keeps giving me lemons. LIME tired of it!
We make quite a pear!
Owl always give a hoot about you.
Ready to wine down for the evening.
Architects are good at coming up with a concrete plan.
How much does a hipster weigh? An Insta-gram.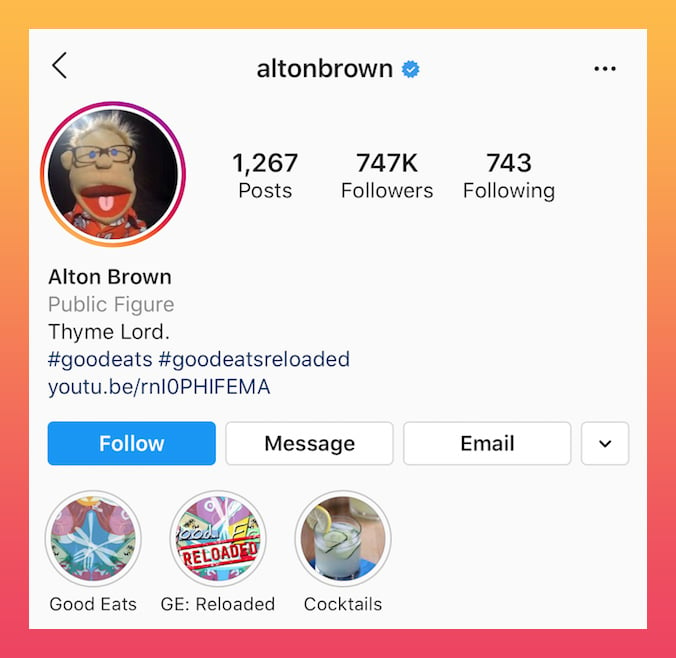 Funny Instagram Bio Ideas
Do unto others…then split!
I'm brilliant – just ask me!
Of course I talk to myself – I need some expert advice.
My wallet is like an onion – opening it makes me cry.
Never ask a starfish for directions.
Never trust a skinny cook!
When in doubt, mumble.
You're bacon me crazy.
If life gives you lemons, return them!
If you can't laugh at your own problems…give me a call – I'll laugh at them!
I'm glad I don't have to hunt for my food. I don't even know where pizza lives!
I'm so stressed that even my hair hurts.
I brainstormed so hard I got struck by lightning.
It's not sarcasm, I just don't like you.
I like to keep my six-pack well insulated!
When in doubt, filter that shit out!
I wish common sense was common.
Namast'ay on Instagram all day.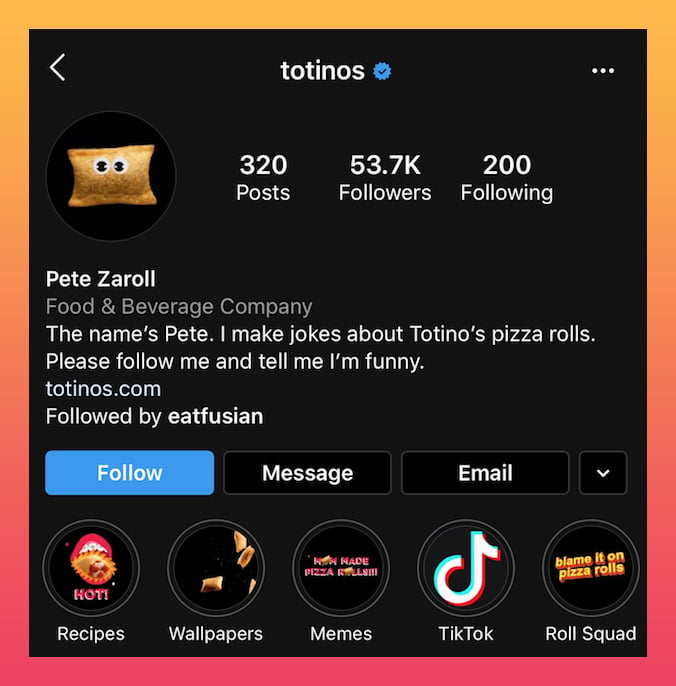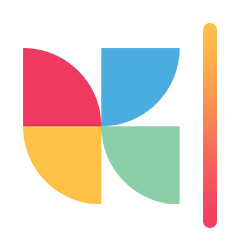 Want to organically grow your Instagram and gain REAL followers?
Inspirational Instagram Bio Ideas
Life is tough but so are you.
Pain was made for you to overcome it.
The man on top of the mountain wasn't born there.
Don't let yesterday ruin today.
Be someone else's reason to smile.
Rise above it!
Light the flame but don't get burned.
Life isn't about waiting for the storm to pass, it's about learning to dance in the rain.
If it rains, look for rainbows. If it's dark, look for stars.
If you feel like you've been buried, maybe you've been planted. Bloom.
Sometimes you just have to suck it up and handle it.
It's easy to get caught in the waves, but there's always someone to pull you to shore.
Never be too busy to see the sunrise.
If you're up a tree, enjoy the view.
Never let the size of your dreams share you.
Prove everyone wrong.
Trust the timing of your life.
Impossible is for the unwilling.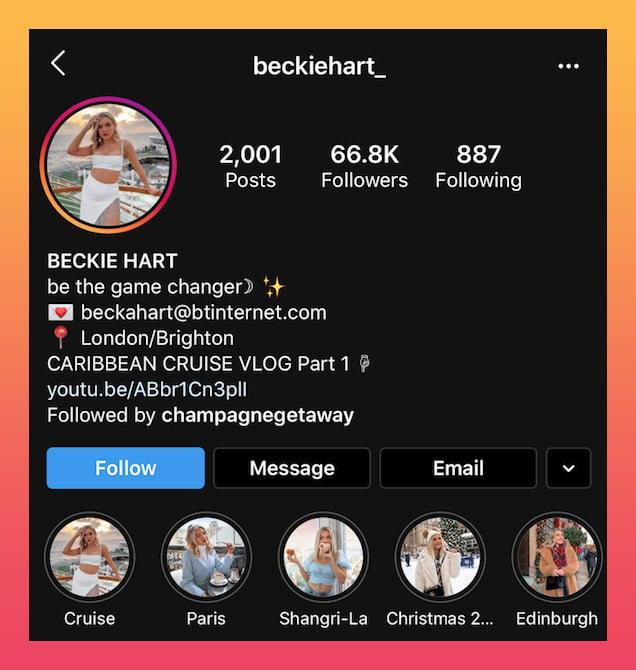 Instagram Bio Quotes
"Life is 10% what happens to us and 90% how we react to it." – Dennis P. Kimbro
"You may find the worst enemy or best friend in yourself." – English Proverb
"Don't worry about failures, worry about the chances you miss when you don't even try." – Jack Canfield
"Speak less than you know; have more than you show." – William Shakespeare
"Optimism is the faith that leads to achievement." – Helen Keller
"Power's not given to you. You have to take it." – Beyoncé Knowles Carter
"If you don't like the road you're walking, start paving another one." – Dolly Parton
"Done is better than perfect." – Sheryl Sandberg
"A good compromise is one where everybody makes a contribution." – Angela Merkel
"In order to be irreplaceable one must always be different." – Coco Chanel
"The best thing to hold onto in life is each other." – Audrey Hepburn
"I do not try to dance better than anyone else. I only try to dance better than myself." – Arianna Huffington
"Act as if what you do makes a difference. It does." – William James
"Believe you can and you're halfway there." – Theodore Roosevelt
"No matter what you're going through, there's a light at the end of the tunnel." – Demi Lovato
Fear is a reaction. Courage is a decision.
If you fell down yesterday, stand up today.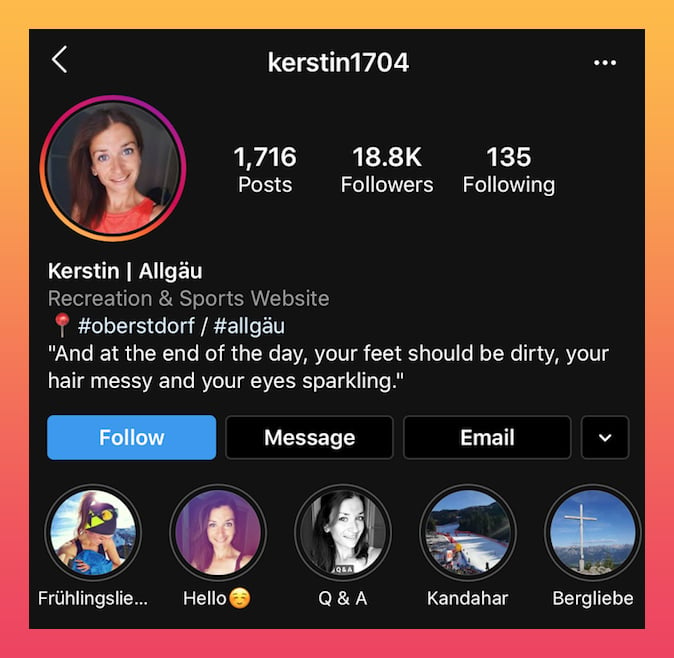 Instagram Bios With Emojis
🏋️ Never skip leg day 🏋️‍♀️
Life is better by the shore 🌴
❤️ Loving life ❤️
👑 Never drop your crown, queen 👑
☀️ You are my sunshine
When life rains on your parade💧, grab an umbrella ☔️
🍩 A donut a day keeps the sadness away 🙂
🙁 Turn that frown upside down 🙃
When life gives you lemons, 🍋 you know what to do 🤓
💋 xoxo 💋
Just roll with it 🙂🙃🙂🙃🙂🙃🙂
You're a gem 💎 Never let anyone tell you otherwise 🙅‍♀️
😁 Just keep smiling 😁
Never forget the beauty of dancing in the rain 🌧🩰
🎨 Your life is your own to create – paint it well 🧑‍🎨
My life in tiny little squares 📸
When in doubt, dance it out 🕺
Welcome to my exciting life on the gram 💥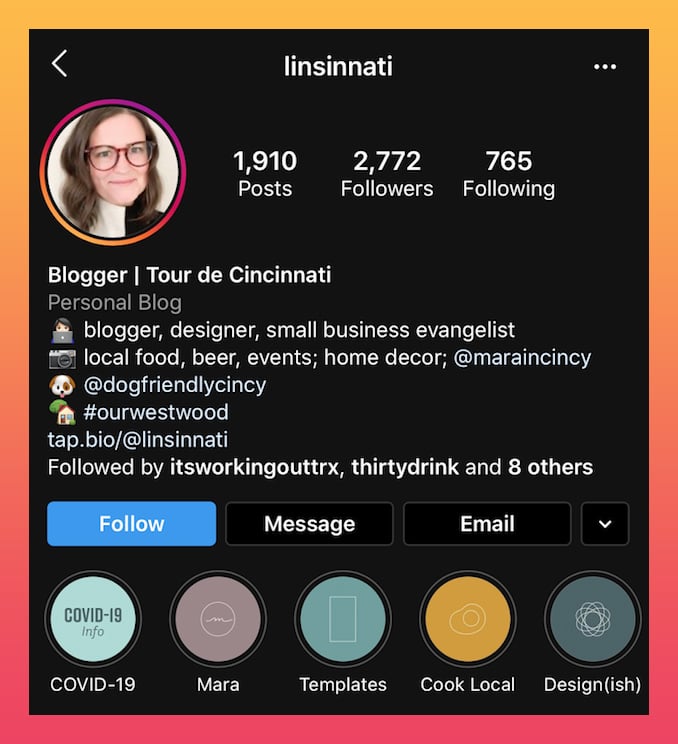 Good Instagram Bios For Your Pet's Account
PAWsitively the cutest _________ [terrier, tabby, lab, etc.] in all of _________ [city/state/country]
The fluffy life of _________ [pet's name]
Tail: wagging Fur: fluffy Face: cute
Wagging my way through life
Did someone say TREAT?!
Just living a simple life of treats, walks, and naps
Eat, sleep, purr, repeat
Is it yappy hour yet?
Currently dreaming of walks and treats…
Hi, I'm ________ [pet's name] and my hobbies include taking long walks in the neighborhood, eating everything I can get my paws on, and getting into trouble 😊
The life of a cat is simple…all I do is take naps and get whatever I want
When you're this cute, you just can't help your tail from wagging! (But why would you want to?!)
Welcome to my life of belly rubs and adventures to the park!
Just find me an open sunbeam and I'll be happy…Piles of clean clothes also do the trick for nap-time
Don't bother following if you don't like playing fetch and having snacks!
Everyone calls me Buddy.
Will wag my tail for treats.
Walk it like I talk it 🐶
Instagram Bios for Men
Live to lift. Lift to live.
[Graduation Year] | [Hobby] | [Area Code]
Pizza. Beer. Sports.
Currently eating. Waiting for the game to start.
You can find me at ______. [the bar/the gym/my couch]
I answer to no one but my [dog/cat/pet].
I work to travel. Next up: _____.
Monday-Friday: in the office, Saturday-Sunday: hitting the trails
[Sport played] [position] [team]
Two wheels and the open road
I'm just here to raise hell
"You miss 100% of the shots you don't take. – Wayne Gretzky – Michael Scott" – [Your Name]
[City] [Song quote by your favorite band]
[College] [Home city] [Profession]
Work hard. Play hard.
I'll love you if you make me a sandwich.
When in doubt, call the boys.
It's boys night, every night.
Instagram Bios for Women
Britney made it through 2007, you can make it through this.
Thank God I take better care of my children than I do plants!
Life is short, and so am I!
Chocolate: it's not an option.
[Graduation Year] | [Sorority] | [Favorite Quote]
Coffee until happy hour.
Family first.
[City] | [Hobby] | [Profession]
Life is made in the details.
[City] [Quote from your favorite movie]
Don't talk to me until coffee.
Blessed and grateful for it.
Catch me at the _______. [gym/bar/spa]
Keeping my head, heels and spirits high.
I don't need a crown to be royal.
Be your own kind of beautiful.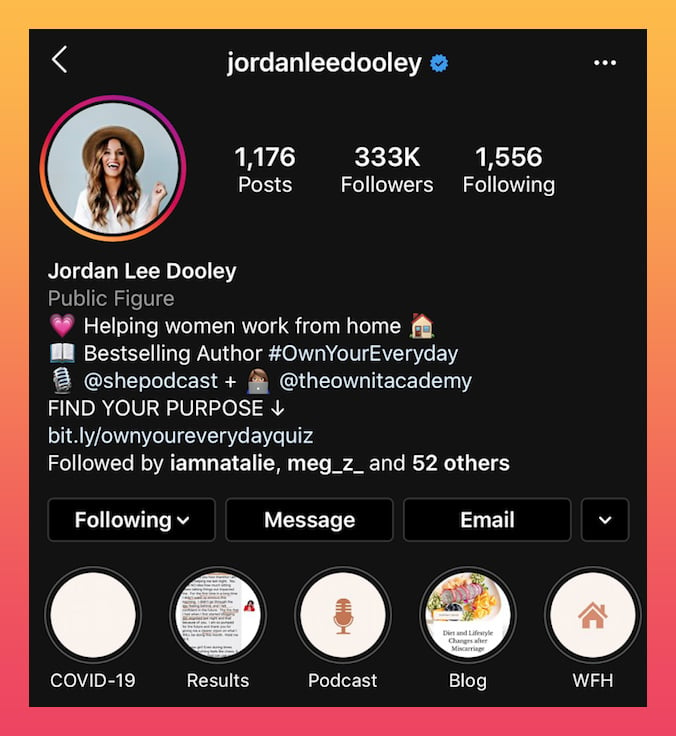 Cute Instagram Bios
I smile because of you.
You are my happiness.
It's a good day to have a good day.
Be the good in the world.
Every journey begins with a single step.
"If you can dream it you can do it." – Walt Disney
Add a little sparkle to your everyday.
Rainbows add color to life, and so do you.
I don't mind the journey: at the end of the rainbow is you.
Everything worth knowing I learned from my ____. [cat/dog/Kindergarten teacher]
Life is better with my ___. [friends/dog/wine]
Make time to enjoy the simple things in life.
If ______ [happiness/love/joy] had a face, it would be yours.
Find a little joy in each day.
You're worth more than gold.
Be yourself, there's no one better.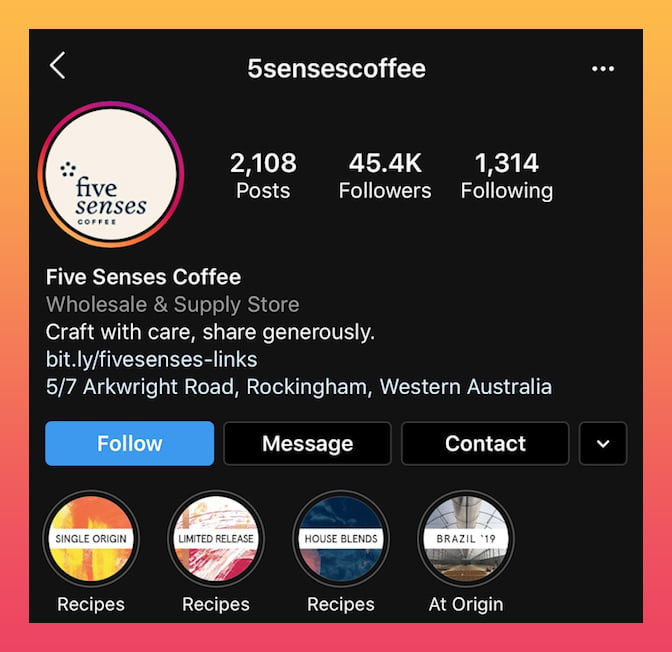 Creative Instagram Bio Ideas
Push will get a person almost anywhere…except through a door marked "pull."
Moving from succeeding to exceeding.
Laughter makes everything better.
If the grass really is greener somewhere else, turn on your sprinkler.
If you think I look confused, I probably am.
If all the world's a stage, I want the lead role.
I don't need to measure success: I'm already past it.
If you're feeling blue, grab a can of paint!
Let positivity energize you!
There's always time for ______. [your friends/your pet/a good book]
No matter where you go, there you are!
Whether you think you can or you think you can't, you're right!
Trust your gut, you're either hungry or right!
To handle yourself, use your head. To handle others, use your heart.
The risk I took was calculated, but wow, I'm really bad at math.
I need a six-month holiday, twice a year.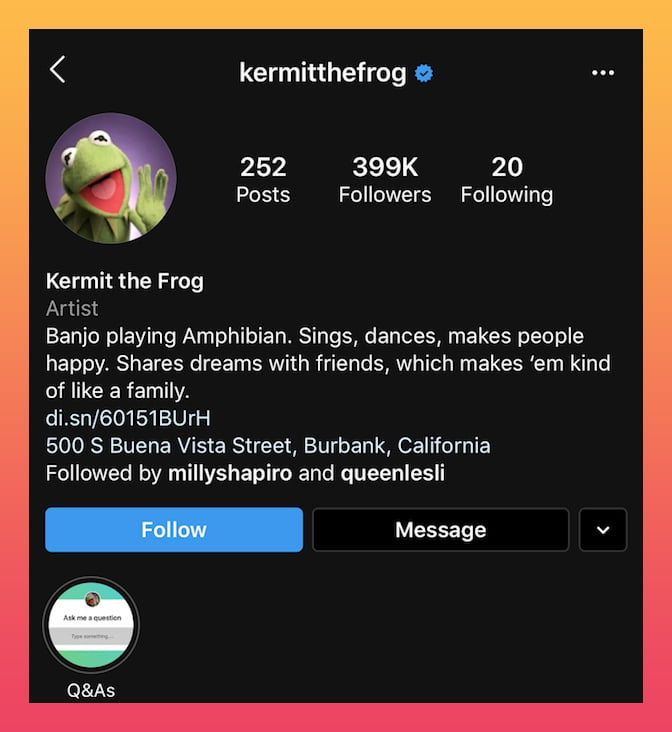 So there you have it: 350 ideas for good Instagram bios you can use today to update your profile and start converting visitors into followers.
Instagram Growth Hacks
Join over 10,000+ marketers and influencers who get the latest Instagram tips & tricks sent to their inbox every week