Instagram Reels: Is This A TikTok Killer?
Reading Time: 4 minutes
Perhaps you haven't heard it yet, but you'll want to remember the name "Instagram Reels." There's a big chance it's going to be a major game-changer for social media as a whole and particularly social media marketing. It was tested last November in Brazil, and proceeded to roll out in France, Germany, and India. With the recent announcement of plans to debut the feature in America in August 2020, it seems like the future is bright for Reels.
The continued global release of Reels marks a significant turning point for both Instagram and Tiktok.
Instagram Reels allow users to create short-form videos using a catalog of music and user-generated media. Sounds familiar? It's no secret that Reels are Facebook's way to fight TikTok's skyrocketing success, using the same tactic that led them to conquer Snapchat by launching Instagram (and later Facebook) Stories. As TikTok is wildly popular among teens and generation Z, winning them over is crucial for Instagram's future success.
Instagram Reels marks the continuation of the conceptual transformation happening on social media in recent years. Users are less and less impressed with perfectly curated, polished images, and instead, look for a sense of authenticity — an attitude made clear by the rise of "finsta" accounts. Funny, entertaining, and even slightly wacky content is ruling Instagram Stories and TikTok, and are far more engaging than the flawless aesthetic that ruled Instagram's earlier days.
What Can You Do With Instagram Reels?
Instagram Reels lets you record 15-second videos, adjust their speed, set them to music, or borrow audio from others' videos. Once you pick the song you want, you can cut it and record or upload multiple video clips to it.
When your video is ready, you can share it on your Story, send it via direct message, or post it on a new section of Instagram's Explore tab called Top Reels. If you save your video to your Highlight, your video might show up on Explore even after the 24-hour Story expires, potentially earning you more organic followers. Instagram has also decided to give Reels a dedicated space on the user profile – similar to IGTV, to lengthen the video's lifespan.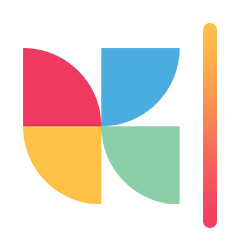 Want to organically grow your Instagram and gain REAL followers?
How They're Different From TikTok
Instagram Reels' advantage over TikTok, according to Instagram's leadership itself, is the simple fact that all of your friends are already there. Instead of building a new user base (like Facebook tried to with the secreted Lasso), Instagram is planning to implement the new features to its own billion users.
Facebook's substantial licensed music collection of both major labels and indie publishers is another primary asset that Instagram Reels has. Other than that, most of TikTok's core features are available on Instagram Reels as well. You'll find ghost overlay options (for fluid transitions), timed captions, and a timer for speed control.
TikTok still offers some powerful filters, effects, and editing options that Reels lacks and are essential to creating the comic effect that's identified with the content on TikTok. However, it's only a matter of time until Instagram follows suit.
Reels For Businesses And Marketers
First, Instagram Reels will offer an opportunity for new ad space. Instagram already shows ads in Stories and the Explore tab, and it's pretty safe to say the new Reels feature will get a lot of exposure. More importantly, it means a unique platform to get organic growth through highly engaging video content.
Reels allow your business' Instagram page to be featured in the Explore section under the upcoming "Top Reels" tab. This means exposure to a brand new audience of users hungry to discover new brands and content.
If you're not familiar with the content prominent on TikTok, you may need to get used to the world of skits, dancing, and lipsyncing to do it right. To fit in, you'll need to shift away a bit from the spontaneous nature of Instagram Stories and experiment with creating scripted entertainment style videos.
As much as business owners and marketers should continuously adapt and grow, it's important to stay critical. Not every brand should hop on every fleeting trend at all costs. Ask yourself what's right for your brand's identity – does TikTok's goofy vibe feel natural to your brand's tone and voice? Who are your potential customers, and how will it serve them? Make your content marketing strategy right for your brand and not vice versa.
How To Use Instagram Reels
If Instagram Reels is already rolled out in your country, you'll find it in Instagram Stories shutter modes next to Boomerang and Super-Zoom.
Once you find it:
Record your video with or without audio. If you choose the latter, you can select a popular song or borrow the audio of someone else's video you'll find through a hashtag or the Explore page.
Fill in the visuals using video clips or images.
Edit your video using Instagram's effects and tools – timed captions, transition overlays, and more.
Share to your Stories or send as a Direct Message.
The Future Of Instagram Reels
Anyone familiar with social media marketing should be familiar with the new and promising Instagram Reels. Will this be the end of TikTok? Only time will tell, but the fact that the company is expanding the access to it in more prominent countries might mean that TikTok's leadership has a good reason to worry.
One thing is for sure – when Instagram Reels does come out in your country, businesses and marketers have a lot to gain from adapting fast and being ready with on-point content ideas. Remember, keeping your finger on your pulse and keeping up with new and ever-evolving technologies and trends can mean the world for your success. Until reels comes to your country you can prepare and polish your bio section. Here are tons of tips and examples on how to write the best Instagram bio and more.
Author Bio
Gili is an experienced copy and content writer who loves using words to bring people together. When not busy as a copywriter on Magisto's growth team, she's an enthusiast baker, a hip hop fan, and a linguaphile, with a penchant for pop culture and creative endeavors.
Instagram Growth Hacks
Join over 10,000+ marketers and influencers who get the latest Instagram tips & tricks sent to their inbox every week