How To Be Successful On Instagram: The Ultimate Guide
post
These days, everyone wants to know how to be successful on Instagram, and it makes sense. As one of the leading social media platforms, Instagram is a vital business tool.
If you're wondering how to make a successful Instagram account, you've come to the right place. We've put together the ultimate guide on how to have a successful Instagram. Keep reading if you want to learn how to elevate your Insta game in every way.
How To Be Successful On Instagram: Tips To Follow
Let's walk through the steps you can take to make your Instagram as successful as possible. You can try these out one by one, or go for a big push to overhaul your account – we won't judge either way. But, no matter how you decide to elevate your Insta, we think that these steps are a great place to start!
1. Optimizing Your Profile
How to be successful on Instagram step one: profile! One of the most important aspects of a successful Instagram account is a strong profile since it sets the tone for when Instagram users navigate to your account. But how can you optimize your profile? It's actually not a difficult process, and there are a lot of avenues you can take to improve your account's image.
First, make sure that you have a good profile picture. An ideal profile picture will look different for each account. So, for you, it may be a professional headshot, an image of your logo, or a high-quality image that represents you or your brand well. Your profile picture visually sums up your branding, so don't overlook this element of your profile.
Selecting Your Handle
Next, you should also be selective when choosing a handle. When designing your Instagram handle, you'll want to use special characters minimally. The more dots and dashes are involved in your username, the more complicated – and harder to remember – it'll be, and users may have a difficult time finding your account. Try to avoid replacing letters as well, like using a zero instead of the letter "o."
The best advice here is to just pick something simple and straightforward. Your username should simply be your name or your company's name, depending on the type of account you're running. Keeping your username short and simple will be your best bet for recognition and growth.
Optimize Your Instagram Bio
Once you have a solid profile picture and username, it's time to determine your bio content. Your bio is the short description of you or your company that'll give viewers the chance to get to know your brand, and it's very important in their process of forming an opinion about your account. Here again, you want to keep things short and sweet. Being overly wordy just doesn't work in an Instagram bio, so you'll want to find a way, to sum up your message in as few words as possible.
Realistically, people will only spend a few seconds looking at your bio, so you want to catch their attention and deliver your message before they move on to something else. Think of a catchy or descriptive phrase that represents your brand well. You want to tell Instagram users who you are and keep them interested in looking at the rest of your account. Bios are different for every account, so do your best to find the right wording for your brand.
Branded Hashtags
Now, let's talk about branded hashtags. This is a terrific business tool, as it'll help you to build up your brand on social media. A branded hashtag is essentially just what it sounds like. It should be a hashtag – of just a few words – that is completely unique to your brand. You want to make sure that your account is the only account using this hashtag, and it should fit well with your branding. Typically, branded hashtags include some type of play on words or cute phrasing, so that the hashtag is memorable.
Branded hashtags can be used in all of your posts, and you can invite followers to use them to help with the promotion of your content, share reviews of your products, or enter contests and giveaways from your account. As far as your profile is concerned, you can also include a branded hashtag in, or under, your bio content. This will set the tone for your account and help viewers to associate these words with your profile and brand.
Link In Bio
It's also a good idea to include a link in your bio. This is an effective way to help followers easily navigate to your other social media accounts, your website, or any other sites you want to direct them to. And, you can always promote this in your posts by encouraging viewers to check out the link in your bio.
Since Instagram only allows a single URL in any account's bio, we highly recommend using a link-in-bio tool. These tools allow you to compile all the links you want to include into a single URL. Then, when a user clicks on the link in your bio, they're led directly to a list of all the websites you'd like to link, and they can navigate to whichever one they're looking for.
Instagram Highlights
Finally, it's always a smart move to utilize the highlights feature on your Instagram profile. This allows you to save any posts that you publish to your Instagram Story and keep them permanently posted on your Instagram profile. Using highlights, you can categorize Story posts however you'd like, and you can pick and choose which Story posts get saved to highlights and which ones don't.
You can also select any photo to be the cover of your Story highlights, and this is something worth paying attention to. Taking a moment to create highlight covers that are consistent with one another and with the theme of your account will help to elevate your profile.
2. Post High-Quality Content
Next up on how to have a successful Instagram is improving your content. Now that you've got your profile in order, let's talk about the content that you post on your account. It's important to ensure that the photos and videos that you post are of the highest possible quality. This task might initially seem overwhelming, but it's actually easier than you might think to produce top-notch, professional-looking visual content.
In order to elevate the quality of your visual content, you should consider using an editing tool. Many of these are user-friendly and will help you to boost the overall impression of your photos and videos with minimal time and effort on your end.
Here are the op five editing and creating tools that we recommend:
No matter what help you need in order to visually boost your account, these tools will help you to improve your photos, videos, and Story posts. Or, you can just try them all! Never be afraid to experiment with Instagram tools in order to find the best way for you to elevate your content.
3. Post Consistently And At The Best Time For Your Industry
A big part of how to be successful on Instagram is consistency. This step is important, as it'll help you to maintain consistency with your followers and improve your engagement stats on Instagram. Posting consistently is important, but before we get to that step, you have to first determine the best time for an account in your industry to post on Instagram.
Believe it or not, the time/day that you post is one of the most vital aspects of publishing content on Instagram, and it is dependent on your industry. Even more specifically, it varies between individual accounts. Determining the best time to post on Instagram will be a process of trial and error, but you can start by doing some research to learn when it is recommended for accounts in your industry to post on Instagram.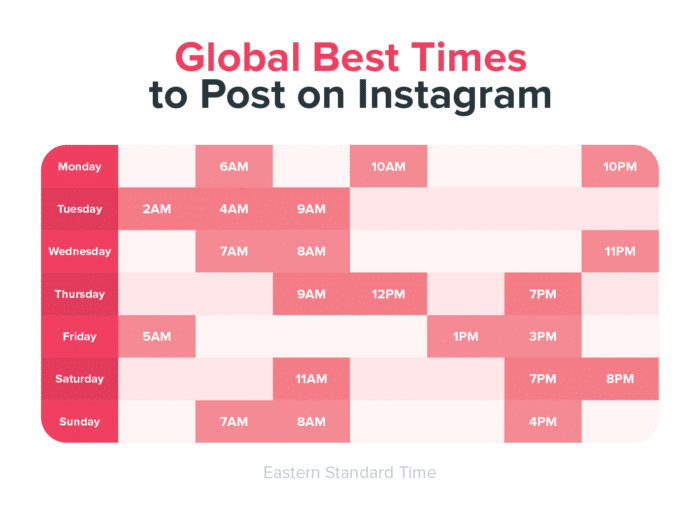 Then, try posting at various times within these given timeframes. Experiment with different days and different times within each given day. Throughout this process, track the success of each post using Instagram's analytics feature (or, you can track your analytics using an outside tool like Metrics Watch). This will tell you how popular each post was among your followers, allowing you to get a sense of when your followers are most active and what kinds of posts they're most likely to interact with.
Once you've analyzed the statistics and determined the best days and times for you to post on your account, it's important for you to develop a schedule and stick with it. Your followers will catch on to the pattern that you're creating, and they'll begin to expect content from you on your usual day and time. Maintaining consistency will cause your followers to come looking for your posts, and they'll log into Instagram knowing what to expect.
If your posts are sporadic and inconsistent, your followers will start to lose interest, or they may simply not even see your posts as a result of the Instagram algorithm. This is why it's so important to develop and uphold a schedule for your account and your followers. When they have something to depend on, Instagram users will come looking for your content and consider your account dependable – then you can begin creating a community on your page.
4. How To Be Successful On Instagram: Video Content
When creating a successful Instagram account, it's important to focus on including variety in the content that you post. It's easy to fall into a habit of just posting photos all the time, but Instagram offers a few different options for posting videos as well.
The first way that you can add video content to your account is by utilizing the Instagram Live feature. This allows you to live-stream a video, and your followers can join to watch you in real-time. Through this feature, viewers can ask you questions during your live stream and you can answer, creating a sort of live conversation feeling during the video.
When you plan to go live on Instagram, make sure that you announce it to your followers a few times beforehand. Just give them casual reminders so that they'll remember to tune in and see what you have to say. Lives can vary depending on what purpose you want them to have. For example, you may plan a live stream event to make an announcement, or you might decide to have a casual chat with your followers to allow them to get to know you better.
Another great possibility with Instagram Live is that it allows you to go live with multiple other content creators, having a joint live stream. This allows you to collaborate with other brands or influencers, which is always helpful when building up a reputation on social media.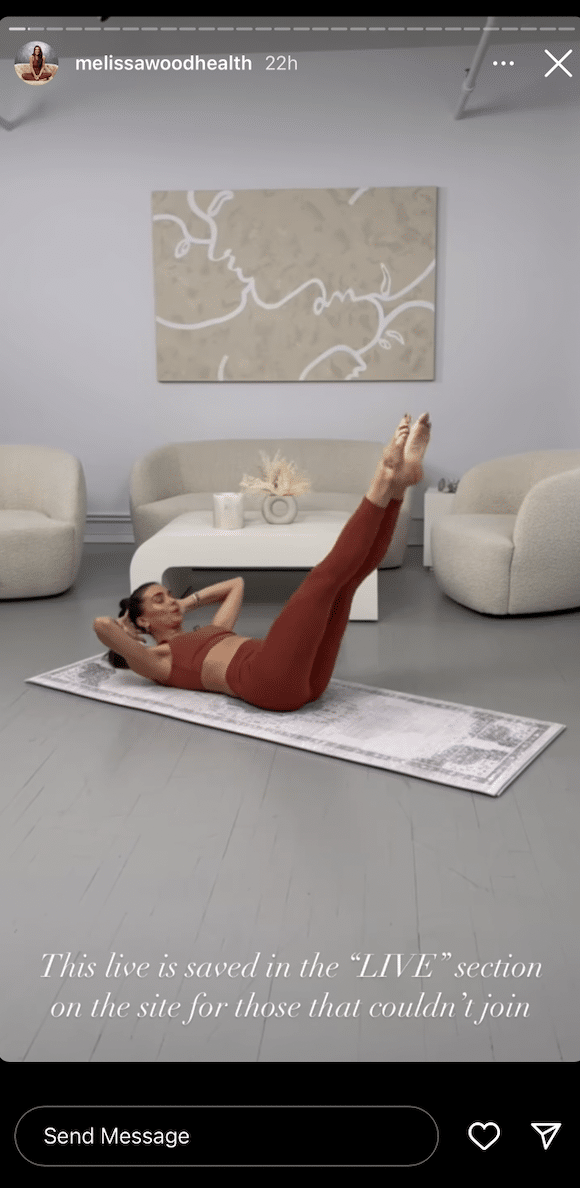 Next, you can create videos for Instagram Reels. This feature allows you to create short videos, and you can use it in whatever way works best for your brand. For example, Instagram Reels are often funny videos, and businesses typically create funny Reels that have something to do with their branding. But, you can also create short and sweet videos to simply educate your followers on your branding, as well.
There are often various trends going around on Instagram Reels, so it's a good idea to keep an eye on what other accounts are posting – especially accounts within your niche – so that you can be sure to keep up with what's trending.
Finally, Instagram also offers IGTV, a spot where you can create and post much longer videos on Instagram. If you want to do a detailed behind-the-scenes tour of your business or create a long video to share the backstory and details of your branding, this is the place to do it!
And, of course, never underestimate the importance of posting video content on your feed and your Stories. Adding diversity among the still photos on your account is always important. We recommend that you try experimenting with all of these video-posting options, and see which ones work best for your account. Don't forget, you can always post a poll on your Story to ask your followers what they like to see the most!
5. Post Engaging Instagram Stories
Speaking of posting polls on your Instagram Story, there are various features available on Instagram that allow you to engage with your followers and switch up your content. And, these features are another important part of how to have a successful Instagram. Beyond the fun stickers that Instagram offers for you to include in your Stories, there are interactive elements that you can utilize as well.
Polls allow you to post a question along with answers for your followers to choose from. All they have to do is click on an option, and their vote is submitted! You can use this to learn about what your followers want to see more or less of from you, as well as to post questions just for fun to get to know your followers better.
The Q & A feature on Instagram Stories allows you to post a question with an open answer box where followers can type in their responses. You can then share users' responses, and you can do so without sharing their usernames. Many users also use this feature and leave the answer box open for followers to ask their own questions. Then, they post these questions in subsequent Story posts, giving all of the requested info.
There's also a swipe feature available on Instagram Stories, which allows viewers to swipe up on their screen to visit a website and learn more about whatever it is that you're posting about. This is especially helpful when you're promoting a product or event.
Similarly, you can use the link feature to include direct links to websites in your Stories. No matter what site you want to promote, you can link it in your Instagram Story post and track how many users visit the website through your link. This is a popular feature that can be useful for any industry or niche.
6. How To Be Successful On Instagram: Develop A Hashtag Strategy
We mentioned brand-specific hashtags before, but there are other ways for you to strategize your hashtags as well, and these play a big part in how to have a successful Instagram. First of all, don't underestimate the usefulness of hashtags. They'll help ideal followers to find you on Instagram, as long as you use them correctly.
When selecting hashtags, you don't want to be too broad or too specific – too broad, and your posts will get lost; too specific, and your target audience won't be able to find you. You also don't want to use too many hashtags in a post (it will look spammy) or too few (they won't be effective). It's all about finding the right balance, and it doesn't have to be as tricky as it seems.
One way to develop the best hashtags for each of your posts is to use a hashtag generator. These tools will come up with lists of hashtags for you based on minimal information. All you have to do is provide them with a category or a sample hashtag, depending on the tool. And then, they'll develop a list of potential, related hashtags for you to choose from. Easy as that!
Another effective strategy for boosting your hashtag game is to create optimized hashtagging blocks for different types of content. Wait – what does that mean? It sounds a little confusing, but all this means is that you should determine which hashtags seem to be the most successful on your posts (through trial and error, once again), and then create "sets" of hashtags that you cycle through in your posts.
So, for each type of content that you post, you have a set of hashtags already prepared for when you create your caption. And, you can always add a couple of even more specific hashtags along with your premade block. It's important to switch up your hashtags to make sure that you don't use the same ones on every post, and this system is helpful in that process.
7. Partner With Brands And Influencers
Creating partnerships is not only a great business move, but it can also help you achieve social media success, and it's therefore relevant in answering the question of how to be successful on Instagram. You can develop partnerships with various brands and influencers in your niche, and Instagram is a great tool to use in cultivating these connections.
One way that you can collaborate with other businesses and influencers is through an Instagram giveaway. This is a great way to achieve growth, as you can require users to follow all participating brands and post about the giveaway on their Story in order to enter. This will help even more users to hear about your giveaway and your brand.
Additionally, giveaways offer you the chance to collaborate with multiple businesses – three, five, ten, or any number of brands can participate in a huge giveaway event! Or, if you work are the only brand involved, you can work with an influencer and ask them to promote your brand and your giveaway!
Hosting a contest is similar to hosting a giveaway, in the way that it gives you the chance to spread the name of your brand by requiring users to post about your contest in order to enter. And, once again, you can choose to partner with a single brand or influencer, or create a group contest that involves lots of different companies.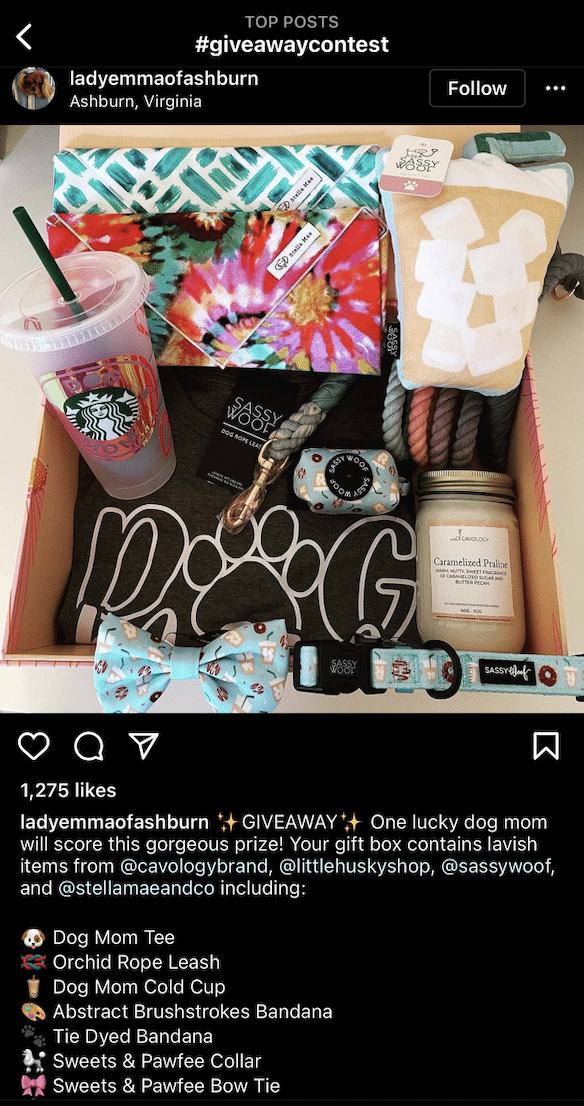 Contests are a lot of fun because you can get creative with what you want the contest to be. Whether users are required to submit a video, photo, caption suggestion, product suggestion, or anything else…it's all up to you! These can be a lot of fun, especially when you are creating a community on your page and interacting often with your followers.
Finally, a great tool to use in collaborations is Story takeovers. In a Story takeover, another user will log into your Instagram account (or you will log into theirs), and they'll post on your Story throughout the day. This is a fun way for followers to find out more about new brands, and it helps you to build up relationships with other businesses in your industry.
You can also host a takeover with an influencer. In this case, an influencer would take over your Story for a day, and usually, they'd spend the day trying out your products or doing things related to your brand. Prior to the takeover, the influencer would encourage their followers to come to your page and watch the takeover throughout the day. This is effective, as it brings fans of the influencer to your account and helps you to grow on Insta!
8. Maintain A Consistent Theme/Aesthetic
How to be successful on Instagram, final tip: be consistent! We've mentioned this a couple of times, but consistency is key when running an Instagram account. Specifically, it's essential to develop and maintain a consistent theme or aesthetic on your page.
Having a solid theme is beneficial for multiple reasons. First, when a user comes to your page for the first time, they'll immediately notice the style of your account. If they see that there's a noticeable aesthetic throughout your posts, then they're likely to be impressed and more inclined to take a look at your account and give you a follow.
Also, upholding a consistent theme is important for branding. Whether you follow a color scheme, use a specific filter on your photos, stick to a couple of fonts, or have a distinguished pattern among your posts, consistency is key.
Having a defined aesthetic elevates your profile by making your page appear well-kept and organized. And, believe us, this goes a long way when it comes to running a successful Instagram account.
For more Instagram theme ideas, check out our article on 50 Instagram Themes (& How To Get Them).
Top Instagram Accounts Who Are Killing The Game
There are lots of brands out there who are doing great things on Insta, and we encourage you to find the most successful accounts in your niche for inspiration. For now, here are some top accounts that are great examples of how to make a successful Instagram account.
1. Greats
This New York-based sneaker company has a very successful Instagram, and just from a quick look, you can tell that they're using some of the tips we've talked about. Between the consistent aesthetic in their posts, the relevant Story highlights with matching covers, the catchy and descriptive bio, and the branded hashtags…you can clearly tell that Greats is doing something, well, great on Instagram!
2. Honest
Honest is a family-oriented company, and that focus is clearly represented in its social media presence. This account also utilizes the Stories feature well, and you can see that they're making the most out of the link in their bio.
When a user clicks that link, they're taken to this screen where they see a replica of the account's grid on Instagram. So, if you look at a post on Instagram, see that they've mentioned a website, click the link in their bio, and then click on the coordinating photo…you'll arrive at the very website you were looking for!
3. WeWork
This trendy brand is clearly killing it on Insta, and one of our favorite things about their account is that they use not only branded hashtags, but location-specific branded hashtags. Since the company is located all over, you may see hashtags such as #WeWorkLA or #WeWorkParis in their captions. You can also see that they're posting engaging content on their Stories in the "This or That" highlight.
4. Letterfolk
Look no further than the gorgeous grid on this account to see that the people at Letterfolk know what they're doing. A home decor company, Letterfolk proudly shows off its tile-based designs and products. This is a successful strategy because it draws users' attention to the brand's products while simultaneously creating a captivating feed on Instagram.
5. Brit+Co
The fun, colorful posts on the feed of Brit+Co attract a specific audience and cater to that niche of people. With DIY crafts and recipe ideas and positive and uplifting messages, this brand has created a fun and welcoming atmosphere that encourages creativity and communication. Between the consistent aesthetic in their posts and the community feeling that has been created on the account, we think that Brit+Co is killing the Insta game as well!
How To Be Successful On Instagram: Frequently Asked Questions
Now that we're gone through our guide and taken a look at some great examples, let's talk about some of the most commonly asked questions about how to have a successful Instagram.
How Do You Grow Your Instagram In 2022?

On top of the tips that we listed before, it's a good idea to pay attention to the trends of the year. Here are some of the trends that are predicted to occur this year and are likely to have an impact on social media:

– Bold fashion and maximalist personal style
– Minimal/natural makeup looks
– Digital thrift stores
– Shopping directly through social media
– Increase in the roles of influencers (both micro- and macro-influencers)
– More home cooking 
– More attention to mental health
– Holistic methods of wellness

What Content Is Most Successful On Instagram?

The specific type of content that'll be the most successful on your account is unique to you and has a lot to do with what your followers like to see from you. However, here are some types of content that commonly get shared on Instagram:

– Food
– People's faces
– Current trends
– Landscapes/scenery 
– Animals
– Behind the scenes

It's a trial and error process to determine what will be the most successful for you, but these are some classics to come back to if you ever get stuck!
How To Be Successful On Instagram
There you have it – our ultimate guide to how to have a successful Instagram. Those are our best tips and tricks for your profile, content and partnerships, our best suggestions of where to look for inspiration, and our best advice for how to move forward with your Instagram growth process!
We hope that this has been helpful and that you'll try out some of these tips for yourself. If you're happy with your results, or if you have any questions on how to make a successful Instagram account, let us know!
Instagram Growth Hacks
Join over 100k+ marketers and influencers who get the latest Instagram tips & tricks sent to their inbox every week