38 Instagram Hacks You Can Implement Today With Ease
For businesses and brands of any size, Instagram is an important part of marketing, but sometimes it can feel confusing or overwhelming. There are plenty of Instagram hacks that you can learn and implement to make navigating the platform a little easier. Whether you're looking to grow your following, write better captions, create new Stories or anything else, these tips are sure to help you crack Instagram's secrets. Here are our 38 best Instagram hacks you can use for your social media strategy.
Instagram Growth Hacks For Businesses
Let's start off with talking about Instagram hacks specifically for business. Some of the hacks we'll include here will be helpful to anyone, but we know you're trying to build your brand's presence on Instagram, so let's focus there first.
1. Switch To A Business Profile
If you haven't already done this, it needs to be at the top of your to-do list. When your Instagram account is set up as a business account, you get access to analytics and you can share more information about your business more easily in your profile. But that's just the tip of the iceberg. You can also easily show paid partnerships, access the Creator Studio, run ads and create shoppable posts. This is probably the most important Instagram hack, because once you have access to these features, specifically analytics, you'll be off to the races.
2. Use An Instagram Growth Service
The best way to grow your following is through engagement marketing – by going through and liking posts of people you'd like to have following you. Unfortunately, this can take a lot of time. That's why one of the best Instagram hacks for followers is to invest in a growth service. A reputable growth service like Kicksta can take that time off your hands. Kicksta uses target accounts that you provide and artificial intelligence to find and engage with the best ideal followers on your behalf.
"I no longer have to spend hours upon hours trying to gain followers. Kicksta has helped me do that!"
Kicksta Blog | Tips & Tricks to Get More Real Followers on Instagram
2020-09-18T16:02:19+00:00
Sally Harris, Social Media Manager
https://blog.kicksta.co/testimonials/i-no-longer-have-to-spend-hours-upon-hours-trying-to-gain-followers-kicksta-has-helped-me-do-that/
"With Kicksta, we're able to see the impact they have on our Instagram account based on the engagement they drive, most of which we would not be able to do on our own.".
Kicksta Blog | Tips & Tricks to Get More Real Followers on Instagram
2020-09-18T16:02:52+00:00
Ryan and Andrew Beltran, Original Grain
https://blog.kicksta.co/testimonials/with-kicksta-were-able-to-see-the-impact-they-have-on-our-instagram-account-based-on-the-engagement-they-drive-most-of-which-we-would-not-be-able-to-do-on-our-own/
"Kicksta has helped me consistently gain legitimate and engaged followers each month".
Kicksta Blog | Tips & Tricks to Get More Real Followers on Instagram
2020-09-18T16:03:29+00:00
Todd Pinckney, Solopreneur
https://blog.kicksta.co/testimonials/kicksta-has-helped-me-consistently-gain-legitimate-and-engaged-followers-each-month/
"I started with Kicksta in October of 2018 and grew my base from 2500 to 10.5K in just 2 months"
Kicksta Blog | Tips & Tricks to Get More Real Followers on Instagram
2020-09-18T16:03:49+00:00
https://blog.kicksta.co/testimonials/i-started-with-kicksta-in-october-of-2018-and-grew-my-base-from-2500-to-10-5k-in-just-2-months/
"Kicksta has enabled me to create a global network of like-minded people in the fashion industry and adjacent industries".
Kicksta Blog | Tips & Tricks to Get More Real Followers on Instagram
2020-09-18T16:04:38+00:00
Arianna Reagan, Arcana Founder
https://blog.kicksta.co/testimonials/kicksta-has-enabled-me-to-create-a-global-network-of-like-minded-people-in-the-fashion-industry-and-adjacent-industries/
5
Kicksta Blog | Tips & Tricks to Get More Real Followers on Instagram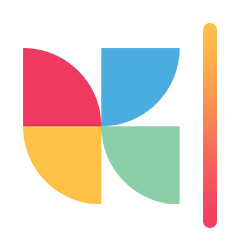 Want to organically grow your Instagram and gain REAL followers?
3. Manage Multiple Accounts On One Device
This is one of the best tips for social media managers when it comes to balancing Instagram for all of your clients. Chances are you're going to be managing more than one Instagram account. Make sure you log into all of them on one device, like your phone, and then you can easily toggle between them as you need. Just make sure you double check which account you're on before you start posting or commenting.
4. Find The Best Hashtags For Your Posts
Having a strong hashtag strategy is a great Instagram hack for followers. But how do you know which hashtags you should be using? Go to the explore tab and type in a keyword you think you'd like to use. Then tap the Tags column, choose a hashtag from the list, click "related" and Instagram will list relevant hashtags that you can swipe through for inspiration.
5. Save Posts For Inspiration
Have you ever been scrolling through and then see a post that you like? You can save the post and look at it later for inspiration. This also works well for posts that have information you'd like to refer back to later.
Saving a post is really simple. On the far right side of the post, right above the comments, you'll see a little icon that looks like a ribbon or a bookmark. Tap that and you'll have saved the post! To access your saved posts, go to your profile, then click on the three lines in the upper right hand corner. Then about halfway down you'll see the bookmark icon and "Saved." Tap that and you can see all the posts you've saved, and you can sort them into collections to keep them organized.
6. Schedule Your Posts Ahead Of Time
Save yourself time, stress and headaches by planning your Instagram content ahead of time and then actually scheduling it out. There are many different scheduling platforms you can choose from, so do your research to find one that has all the features you'd like. Then, make it a routine to plan your posts ahead of time. This way they'll always go out when they need, and you won't have to remember to publish that 7pm post about an evening's event.
7. Get Post Notifications From Accounts Within Your Niche
Turning on post notifications ensures you won't miss anything going on in your industry. Depending on what your niche is, there may be new information breaking on Instagram, so make sure you catch it all. Once you identify an account you'd like to get post notifications for, go to one of their posts and hit the three dots in the upper right corner. Then click "Turn On Post Notifications" and you'll never miss a post.
8. Include Keywords In Your Bio
This is a great Instagram hack that many people forget. Your bio is actually searchable on Instagram, so make sure it has plenty of keywords to help people find you easily when they're looking for you. Using keywords here is an easy way to build your audience awareness without needing too much effort on your part.
9. Post When Your Followers Are Most Active
This might sound like an obvious Instagram hack, but it really is important and can help you crack Instagram. By publishing your posts when your followers are online and scrolling, they'll be more likely to see and engage with it, which then shows the algorithm that it's a post that people like. This, in turn, gives Instagram a reason to continue to push it out for more people to see. You can figure out when your followers are active by looking at your analytics, or you can use a general timing guide to help you get started.
10. Take Advantage Of Instagram Shopping
If you're promoting physical products on Instagram and have a business Facebook account, you need to be working on Instagram shopping. This is one of the best ways to convert followers to customers on Instagram because it decreases the steps a customer needs to take to make a purchase. Also, with the newest Instagram layout update, they've now put the link to shopping pages where the notifications button used to be, which means everyone's muscle memory is going to send them straight to a page that shows Instagram accounts with shopping pages.
11. Create Shortcuts For Frequent Responses
This Instagram hack is definitely going to save you time. If you have a few questions you get frequently in your DMs, it's a good idea to create quick responses. These don't have to feel "canned" – after all, you can always add a personal touch before you send any of them. You can create a quick reply from a message you sent. These can be great for FAQs, information about a new promotion or even that week's blog post that you've been promoting in feed posts or Stories so you have an easy link.
Instagram Profile Hacks
Now that we've covered Instagram hacks for followers and growth, it's time to focus on optimizing your profile.
12. Link In Bio Tool
You have precious real estate in your Instagram profile, and you only have one link to be able to share your content, website, products and more with your Instagram followers. The best way to make use of this is by using a tool like url.bio to house many different links within the one you put in your bio. This way you'll always be able to confidently send people to your bio and know that they can find the content they need.
13. Clickable Hashtags And Other Profiles In Your Bio
You can add hashtags and links to other profiles within your bio. This can be very handy when you're running a hashtag campaign or if you're managing multiple accounts for one brand. By linking a brand's podcast account to their main account, followers who find one of them can easily see and follow the other.
14. Covers For Your Highlights
Did you know you can choose the cover for your highlights? You can either choose from the photos and videos within your highlight archive or use a highlight cover app to use templates, which is a great Instagram hack. Whether you want to create curated covers or just pick a photo or video in the highlight, you do want to be intentional about what your highlight cover shows. It's best to either choose an image of a person, which makes it inviting, or a photo or graphic that shows what's inside, so your viewers know what they're going to see.
15. Reorder Your Highlights
Speaking of highlights, be sure to make them as approachable as possible. Put the most important highlights at the beginning. Think strategically about this, because just because you love the highlight of the best food you've ever had, if that doesn't impact your brand, it's better to save that for the end. Instead, put some behind the scenes or product overview highlights at the beginning.
16. Add Line Breaks
Adding line breaks to your bio can make it easier for visitors to read and understand it. When they can easily understand, they'll know whether or not it's worth it for them to follow you. You can either use a tool to do this, or you can do it within Instagram itself, thanks to a recent update. Just make sure your bio clearly showcases who your brand is and what it does.
17. Change The Alignment Of Your Bio
You can center- or right-align your bio to create a unique look on your Instagram profile, but realize that it will take some work and trial and error. It will also use some of your characters, so make sure that you can still say everything you want to say. You'll want to add many spaces in between each of your lines so that they end up being center-aligned.
18. Add Special Characters And Emojis
By adding emojis, you can save some characters in your bio, which is a great Instagram hack since you don't get many characters in the first place. Whichever emojis you choose to use should be clear and obvious to your viewers, though, so they don't get confused. This could be like adding a microphone before your podcast title or a book before the title of your best-selling book.
19. Archive Photos
Everyone has photos and posts on their Instagram that don't necessarily mesh with their current branding and style. You have two options: you can either leave them up and appreciate how far you've come and how your brand has changed, or you can archive them. This allows you to still see the analytics on them, but your audience won't be able to see them anymore.
Instagram Hacks For Creating Strong Content
Next up, it's time to share some tips for creating excellent, strong content that your audience is excited to see and engage with on Instagram.
20. Add Cover Photos To Your Videos
Your video cover is what your audience will see when they see your video in your profile. Chances are, most people won't see this, but it's still a good thing to remember and optimize when you can to create a cohesive grid and can help you crack Instagram for more growth.
21. Reorder Your Photo Filters
Do you have a favorite filter (or two) that you use frequently when you post pictures to Instagram? Sticking with the same filter is a great way to make your grid look more cohesive so your followers can get a sense of your vibe. Once you've found your favorites, did you know you can reorder them so you don't have to scroll all the way to the end to find the one you want?
Go into your Instagram like you're about to post a photo, choose your image and then when you get to the screen that lets you choose a filter, scroll all the way to the right and click "Manage." From there you can reorder them, activate filters you don't have access to or turn off filters you don't want to use. This Instagram hack can really save you time.
22. Change The Strength Of Your Filter
Using a consistent filter is a great way to improve your overall branding on Instagram, but sometimes there are certain photos that don't work well with your favorite filter. Instead, you can decrease the intensity of the filter to give your photo the same look without overwhelming it with color. Once you've chosen your filter, tap the filter again and you'll see a sliding bar. You can adjust that bar to change the filter strength and fix your image.
23. Save Your Drafts
Maybe you had a great idea for a post that you don't want to forget, or maybe you want to plan your content ahead of time without using a scheduling app. In either case, you can create and save drafts within your Instagram account so you can quickly and easily share posts with your followers.
Edit your photo how you'd like it, add your caption and tag any other accounts in your photo, and then hit the back arrow until you see an option to "Save Draft." The next time you go to create a post, you'll see your drafts above your recent images.
24. Use Presets Or Editing Tools
Maybe you want to create a cohesive look for your posts but you don't want to rely on the filters that Instagram provides. Instead, you can use presets for something like Adobe Lightroom, or you can use other editing tools to perfect your image before you get to the app. Choose a platform that feels intuitive to you so you'll be more likely to actually use it.
Instagram Caption Hacks
Let's move on to the next set of Instagram hacks: tips for your captions.
25. Create Lines In Your Captions
Adding line breaks to your captions will make them easier to read and can make them more interesting for viewers to read. You can add lines within Instagram by hitting the enter key (yes, this is a newer feature offered by the platform), or you can use an external app to help you get your spacing right.
Join 10,000+ savvy Instagram marketers
If you are struggling to get the attention you deserve on Instagram, sign up for Kicksta today and start attracting more followers who are interested in your brand.
26. Use Unique Fonts To Emphasize Certain Keywords In Your Captions
If you want your readers to really pay attention to a few words in your caption, consider using different Instagram fonts to capture their attention and help your words stand out. There are many different tools that will take your copy and add different fonts to it that you can then simply copy and paste into Instagram.
27. Use CTAs To Create Engagement
Every great social media post (or any piece of marketing really) should have a call to action somewhere in it. People will debate whether it should be in the beginning (before the "see more") or at the end, but wherever you choose to put it, add a CTA. This way you can ask your followers to engage with your post, either by liking or leaving a comment, which can help increase your engagement. This is a great way to crack Instagram's engagement mystery.
28. Hide Comments
Hiding comments can be especially helpful if you get any negative, polarizing or spam comments on your post. As a brand, you should decide what a comment needs to have in order to be hidden, and then stand by that code. You can create a manual filter that hides comments that use certain words or phrases.
To do this, go to your account, and then go to settings. Then choose Privacy and click on Comments. From there you can create your manual filter and it will be applied to your posts. (There's also a "hide offensive comments" filter that's automatically turned on, so you can also adjust that if you'd like, which is a secret Instagram hack.)
29. Turn Off Commenting On Your Posts
Maybe you just want your comments to be turned off completely. While this isn't a great strategy for all the time, there are occasions when it makes sense. If you're posting a particularly divisive post before not having access to your phone, Internet or Instagram for a while, you might want to turn off comments since you won't be able to moderate them.
To do this, go to the post you want to turn off commenting for and click the three dots in the right hand corner. Then you'll see an option that says "Turn Off Commenting." Click that, and you'll be good to go.
Instagram Story Hacks
Instagram Stories are one of the most popular parts of the app, so these Instagram hacks will certainly come in handy.
30. Create Story Art
Instagram Stories don't have to just be you talking to the camera or showing your view or what you're working on today. Instead, you can create beautiful art and designed graphics to add to your Stories that showcase your branding. There are many ways you can do this, but the easiest is to use a platform like Canva or an app like StoryArt to plan and create your Stories in advance.
31. Hide Your Story From Certain Viewers
Maybe you don't want your competitors to see the behind-the-scenes of your business. Maybe you're collecting well-wishes for the owner of the company and you don't want them to see. Whatever your reason, you can hide your Stories from certain users and they won't be able to view it.
To hide Stories, go to your profile and settings, and then click Privacy. Then hit "Story" and you'll see all of your Story controls. Click "Hide Story from" and then add any users you'd like to keep away from your Stories. This is a great Instagram Story hack.
32. Copy And Paste Multiple Photos Into One Story
This is most easily done by using an editing platform like we mentioned earlier, but you can also do it within Instagram itself. This will create a more dynamic, interesting Story for your viewers to see.
To do this, copy a photo from anywhere on your phone – your camera roll, the Internet, anywhere. Then create a Story and set an image to be the background. Then, tap on the photo twice and hit "Paste." You can then edit and move the second photo wherever you'd like.
33. Record Videos Hands Free
If you've ever wanted to talk with your hands or demonstrate something in your Stories, it would be helpful to be able to film without needing to hold your phone. To do this, go into your Stories and before you start filming, hit the small down arrow on the left side of the screen. Then hit "Hands-Free" and you'll be able to record without needing to hold the button the whole time.
More Instagram Hacks
We couldn't leave you hanging with just those hacks – here are five more miscellaneous Instagram hacks that will up your game.
34. Monitor Your Time On The App
No one wants to get sucked into the never-ending hole of social media. It's a great place, and it can be very helpful in promoting your business, but it can also take a lot of your time. To counter this, begin to be aware of how long you're spending in the app.
If you have an iPhone, you can go into the Screen Time option in your phone's Settings, and it will show you how long you've been on Instagram. Android users (or iOS users) can use an app called Freedom to monitor time spent on Instagram. You can also see your time within Instagram itself, by going to your profile, Settings, and then "Your Activity." Choose the "Time" tab and see your daily average.
35. Limit Your Scrolling
Building off of that tip, make sure you aren't spending too much time simply scrolling on Instagram. A little scrolling is good, since it helps you stay up-to-date on trends, but too much scrolling can just become a waste of time. Instead, set a timer for yourself and then get off when the timer goes so you can crack Instagram's addictive feeling.
36. Track All Your Liked Posts
Have you ever wished you had saved a post, but realized you only "liked" it instead? You can track and see all of your liked posts within the Instagram app itself. Go to your profile and Settings, and then choose "Account." Near the bottom of that menu you should see "Posts You've Liked." That's where your liked posts are hiding – what an interesting Instagram hack!
37. Clear Your Search History
Maybe you've been doing research on a topic that doesn't really apply to your brand, so you want to clear your search history. No worries, Instagram has a way for you to delete that history. Go to your profile and Settings, and then choose "Security." Underneath Data and History, there's an option to "Clear Search History." You can then choose to delete certain searches or clear it all.
38. Hide Tagged Photos
You might not want to be tagged in photos for some reason, and if that's the case, there's an option to prevent that. Again, go into your profile and Settings, and then choose "Privacy." There you'll see "Tags" as an option, and you can choose who has the ability to tag you in photos, and you can set a manual approval option. You can turn on Manually Approved Tags, and then you can choose which existing tagged photos to hide.
Instagram Hacks To Use Today
So there you have it – 38 different Instagram hacks you can start using right now to improve your game on the app. There's a lot of information here, so pick a few of your favorites and get started now. Tell us, which will you implement first?
Instagram Growth Hacks
Join over 10,000+ marketers and influencers who get the latest Instagram tips & tricks sent to their inbox every week