How To View Instagram Stories: The Ultimate Guide
post
Countless Instagram users visit the channel every day just to view Instagram stories. On average, around 70% of Instagram users watch Stories every day, and 86.6% of users post Stories. Since their release in 2016, Stories have become one of the most popular features on Instagram.
If you're planning on using Stories to grow your Instagram presence, one of the first things you'll need to do is your homework. Taking the time to watch Instagram stories from competitors, influencers, and other market leaders in your field will help to inspire your future sharing strategy.
Today, we're going to explore how you can find and view Instagram Stories both normally, and anonymously. We'll also cover some quick tips on how to make your Stories strategy a success.
What Is An Instagram Story?
Before we cover how to view Instagram Stories, let's define what a Story actually is.
Introduced in August 2016, Instagram Stories is a feature that allows users to post temporary photos and videos. After publishing a Story, it stays on your account for 24 hours, then vanishes (unless you decide to place the Story in your "highlights" section.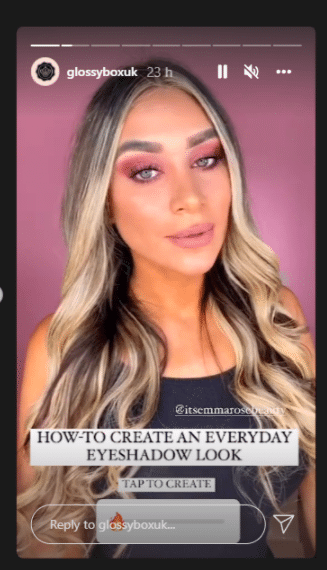 Similar to the snaps of Snapchat, Instagram Stories became a popular mode of fast-paced communication and artistic expression on the social media world. Countless companies, influencers, and individuals swarm Instagram Stories, using the feature to create authentic, engaging content.
For brands, Instagram Stories represent a valuable way to share exclusive content with your Instagram followers, from behind-the-scenes videos to flash sales. Stories also represent a fantastic tool for building your brand's "human" personality, because they feel less processed and more organic than standard Instagram posts.
How To View Instagram Stories: Step By Step
If you want to view Instagram Stories like anyone else, the process is simple enough. Start by logging into your Instagram account and navigating to the home screen. You'll need to tap on the house icon in the left-hand corner of your screen. Next:
Step 1: From the home screen, you'll see a row of circular icons at the top of the screen, each representing an active Story posted by users you follow. Tap the icon of the account with the story you want to view.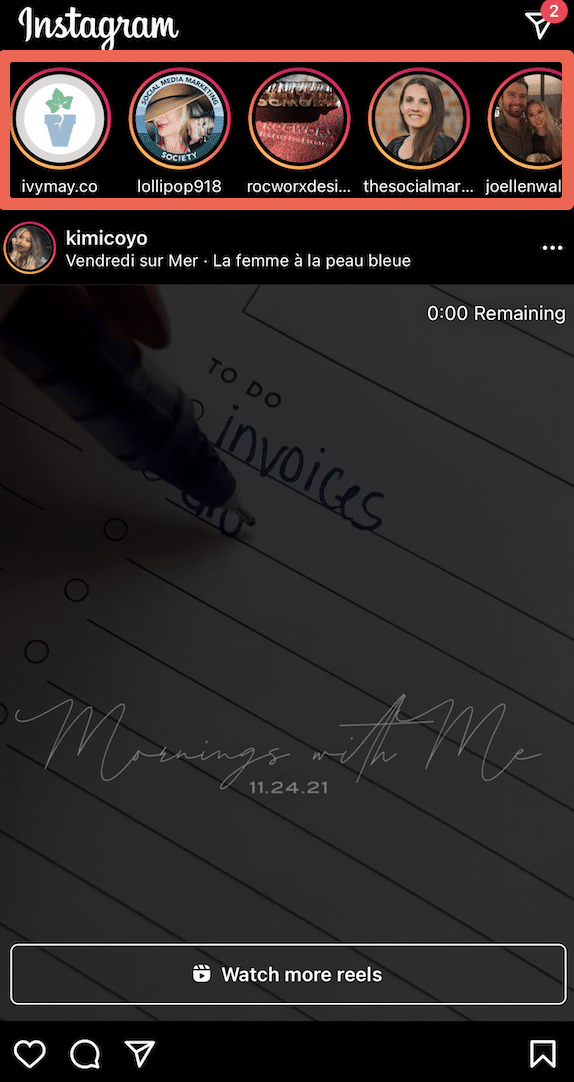 Step 2: Tap to navigate between the photos and videos in a Story. A single Story on Instagram can contain a number of photos and videos strung together. The first piece of content you see will be the most recent one published by the account. Tapping on the screen should take you to the next Story in the series.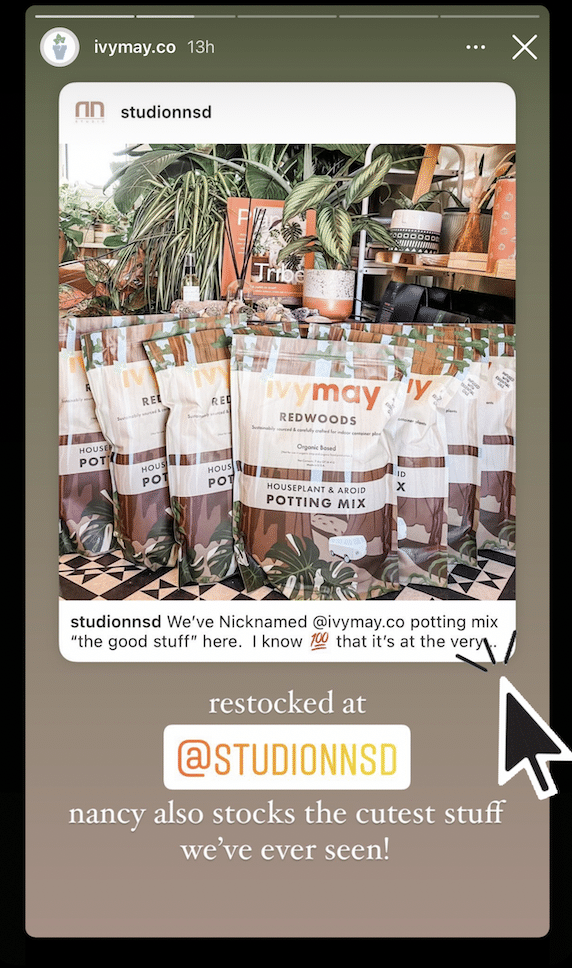 Step 3: Swipe to move from one Story to the next. Swiping will take you from the Story of one of the brands or users you're following, to the Story of your next followed brand. You can also click on the arrow icon if you're using a desktop.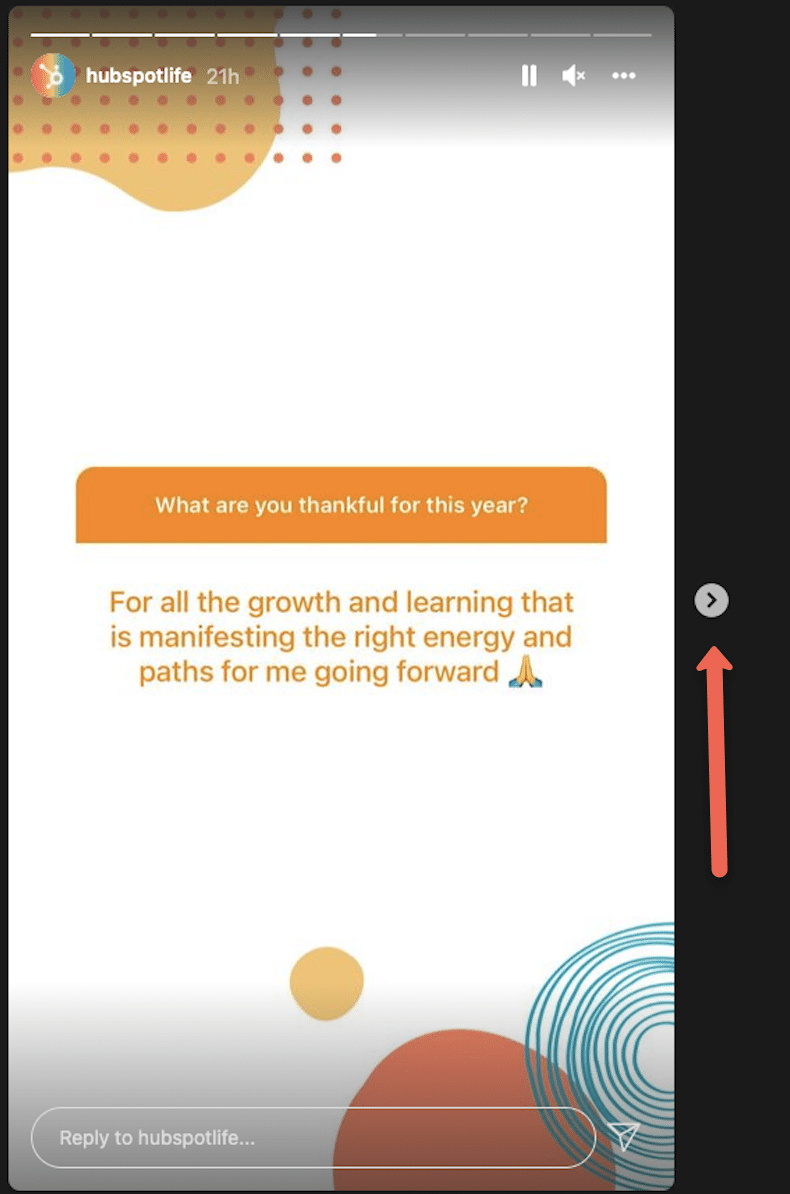 If you follow a user on Instagram, you can also visit their account to see which Stories they're currently sharing, and any previous Stories they've saved to their highlights.
How To View Instagram Stories Anonymously
If you're checking out Stories from competitors and influencers for inspiration, you might not want those people to know you've been viewing their content. The standard method used to view Instagram Stories automatically leaves a mark, showing the account holder that you've been there.
Fortunately, there are some alternative ways to watch Instagram stories in a more "incognito" fashion. Let's break down the three most common options.
Third-Party Instagram Story Viewers
An Instagram Story viewer, or "IG Story Viewer" is an app that allows you to view Stories from your favorite accounts, without signing into your Instagram profile. This means you can browse, collect insights, and find as much inspiration you like, even without an Instagram account.
There are a handful of IG story viewer options on the market today, but most work in a similar way. Here are some of the top options:
Storiesdown
Storiesdown is an Instagram Story viewer allows you to download the Stories you like so you can come back to them later. This can be very helpful if you want to save content for your inspiration swipe file. Remember, you can only view Stories for 24 hours, so it's worth having a backup if you need it.
To use Storiesdown, just enter the username of the Instagram account you want to see and click the "Search" button. The app will take you to the latest Stories published by that account and allow you to download the videos and photos onto your device.
Anon IG Viewer
Similar to Storiesdown, Anon IG Viewer is a simple online app that allows you to Watch Instagram Stories anonymously. You type the name of the account you want to see into the search bar and tap on the suggested account when it pops up.
Next, the Anon IG Viewer will load the Stories recently posted by the company or individual, and allow you to either play them or download the content directly to your device.
Dumpor
Dumpor is another useful tool if you want to browse and view Instagram Stories anonymously. Similarly, to the other apps mentioned above, you can search for the content you want by entering an Instagram username. You'll also be able to look for content with a location or hashtag.
Once you find the content you want, you can download it to your device for access later. There's even the option to anonymously analyze the content's comment count, likes, and followers.
Enable Airplane Mode
If you don't want to download the content from your competitors' Stories, or you're not interested in using a third-party app to watch Instagram Stories, there are other options. Enabling airplane mode can also make your account anonymous when you tap on an Instagram Story.
To use this strategy, you'll need to pull up the profile of the account with the Story you want to view on Instagram before enabling airplane mode on your device. To access airplane mode, go into the Settings section on your phone, and tap the Wi-Fi icon. On iPhones, you can swipe down from the top of the screen to see the Airplane icon.
The biggest issue with this option over using an IG story viewer is you can only view one Story at a time. If the user has published multiple Stories sequentially, they won't all be pre-loaded and available without an internet connection.
Create An Anonymous Instagram Account
One of the easiest ways to make sure you can view Instagram Stories whenever you want is to create an anonymous Instagram account. You can create this account without a profile picture or any bio information. All you need to do is set the new account up on Instagram, and you'll be able to switch between the two profiles at the press of a button.
Do make sure you're on the right Instagram account before you start tapping on Stories if you want to stay anonymous. It's easy to forget you're on your personal or business account if you've been browsing for a while.
Instagram Story Top Tips
Once you've learned how to view Instagram Stories, it's time to figure out how you can convince other people to watch the Stories you share. The most important thing you'll need to be successful on Instagram Stories is a great content strategy, The more engaging and personalized your content is, the better. You can also boost your chances of success by:
Add Your Location
Instagram Stories allow users to tag their location. This helps to ensure local customers and followers can find you. Tagging your location also makes your content more visible to people searching for videos and posts in your specific area.
To add a location sticker to your Instagram Story, simply click on the "Stickers" section when posting your Story and tap the location sticker. Once you start typing in the name of your location, Instagram will automatically offer geographically-relevant sticker options. When people view Instagram Stories with the same sticker, they can tap on the image to see similar content.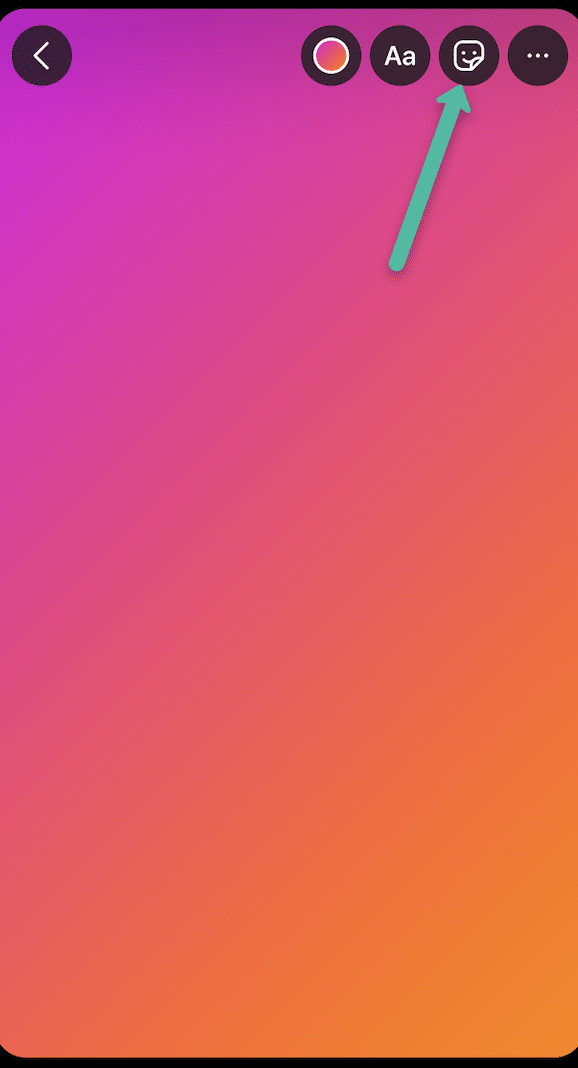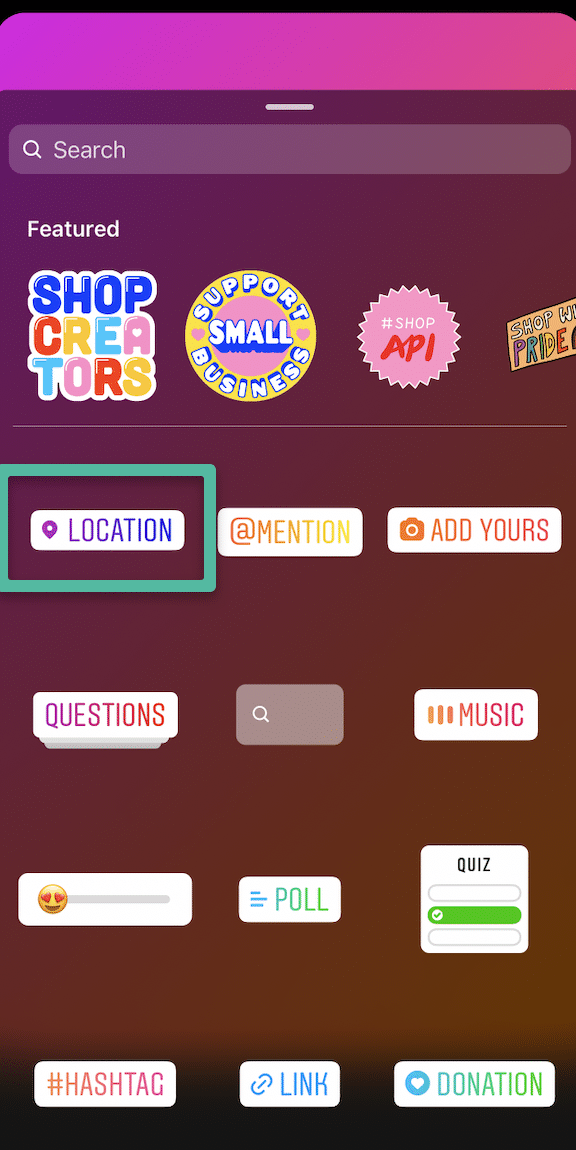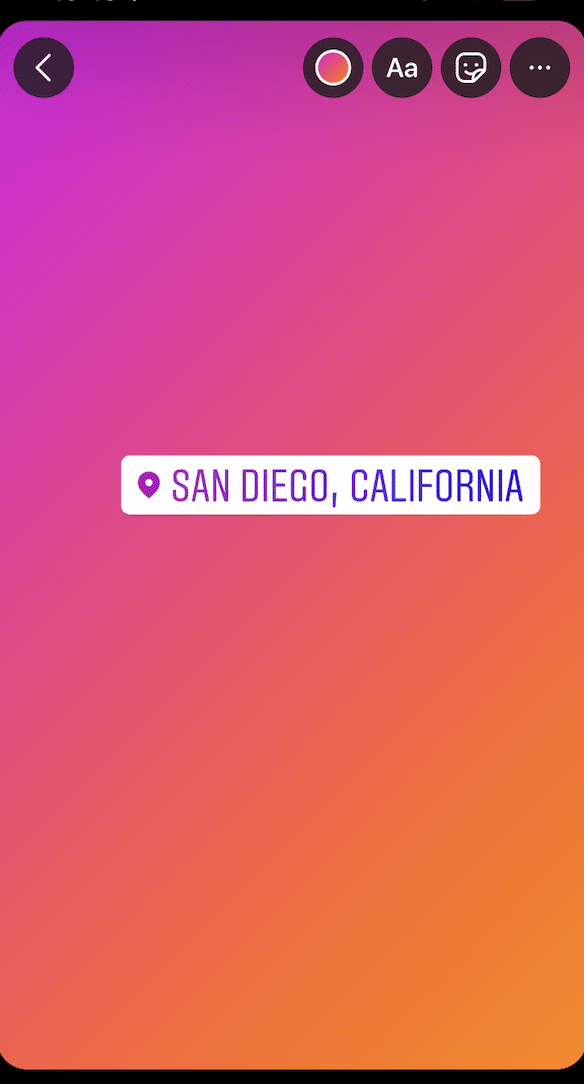 Join 100k+ savvy Instagram marketers
If you are struggling to get the attention you deserve on Instagram, sign up for Kicksta today and start attracting more followers who are interested in your brand.
Engage Your Audience
Instagram is one of the most engaging platforms in the social media landscape, with tons of ways for creators to connect with their audience. Responding to follower comments is great, but you can also leverage the special features within Stories for better engagement.
For instance, access the Stickers section in your Stories again to add a poll to your Stories where you can ask customers a "yes or no" question, or ask them what they like most between several options: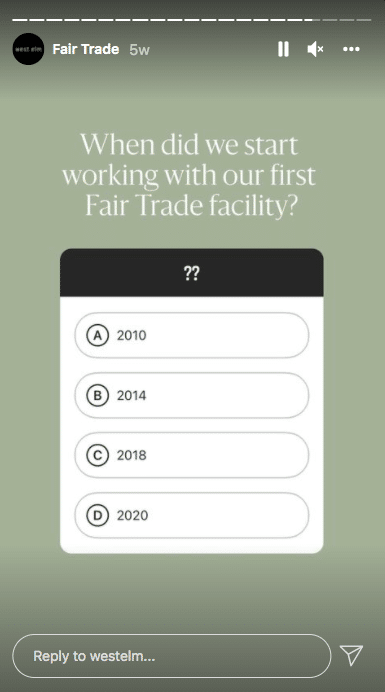 If a poll doesn't make sense, you can use "emoji sliders" to find out how much your followers agree with a certain statement, or how much they like one product over another. There's also the Question sticker, where you can allow followers to engage with your current Story, and ask you questions for a short period of time.
You get to respond to the questions however you choose and post the answers on your Story for other followers to view. It's a great way to connect with your community on a deeper level.
Use Instagram Filters
Finally, don't forget the importance of having the right aesthetic appeal on Instagram. At the end of the day, if you want people to view your Instagram Stories, you need to make them look incredible. This means accessing Instagram filters, just like you'd use filters to post videos and photos.
It's also worth thinking about how you enhance your Stories, with beautiful text, animations, and other features that make them stand out. The right combination of fonts, colors, and filters should help your content to look more appealing and professional.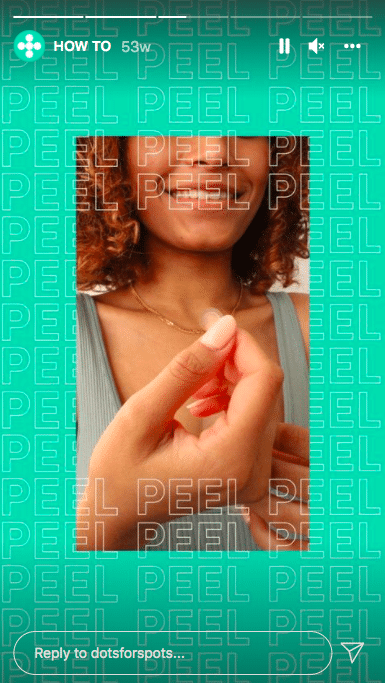 Don't forget, when sharing your Stories, you can also encourage sharing from your followers, by going into your app settings, then Story, then choosing "Allow Sharing as a Message." This allows customers who fall in love with your content to share it with their friends in a DM.
Watch Some Instagram Stories
Learning how to view Instagram Stories, create your own, and attract new followers isn't as complex as it seems. Stories are just as popular today as ever. Once you learn how to capture your follower's attention with the right content, you can use your Instagram Insights to keep optimizing your future Story campaigns and driving better results.
Why not go and check out some Instagram Stories now, for inspiration?
Instagram Growth Hacks
Join over 100k+ marketers and influencers who get the latest Instagram tips & tricks sent to their inbox every week