How To Create Instagram Reels: A Guide For Businesses
post
Instagram Reels have quickly emerged as one of the most popular features for businesses and everyday users alike.
Introduced in response to the increasing demand for short-form and fast-paced video content, Reels have given Instagram a great way to compete with other platforms like TikTok.
In fact, in some parts of the world, users actually prefer Reels to TikTok.
Since they first emerged in 2020, Reels have earned their place as Instagram's fastest-growing feature.
Even celebrities like Justin Bieber have taken part in the trend.
However, in order to make the most out of your Instagram Reels, you first need to know how to use them effectively.
Learning how to make a Reel, optimize it according to the Instagram algorithm, and connect with your audience through high-quality video is a must-have if you want to boost engagement.
Here's everything you need to know about Instagram Reels.
How To Make Instagram Reels: A Step-by-Step Guide
The good news for anyone planning on leveraging Instagram Reels for marketing and engagement, is they're relatively easy to make.
Just like Instagram Stories and IGTV, Reels have their own dedicated section within the Instagram app. Here's everything you need to know about how to make a Reel on Instagram:
Step 1: Tap the Plus Icon and Select Reel
At the top of your Instagram app, you'll see the "Plus" icon which allows you to create your Instagram content.
This is the button you'll use to record videos, snap pictures, and so on.
When you're given the option of which social media content you want to create, select "Reel."
It's also possible to access the Reels section directly by swiping left on your Instagram camera and choosing "Reel" from the list of available options.
Step 2: Record or upload a clip
Once you've chosen your "Reel" option, the next step is actually making your video clips. There are a few different ways to do this:
Use the Reels Tab: To create a Reel from your Reels tab, tap into this option and click on the camera icon in the top right of the screen.
Use the IG Home Screen: If you want to make a Reel directly from your Instagram home screen, tap the "+" button on the top of the page, and scroll to "Reels."
Use the Instagram Stories Camera: To create Instagram Reels using the Stories camera, open the Stories camera, and tap the "Reels" icon, positioned near the "Normal" and "Create" mode options. You can also find it in the bottom menu, next to "Story."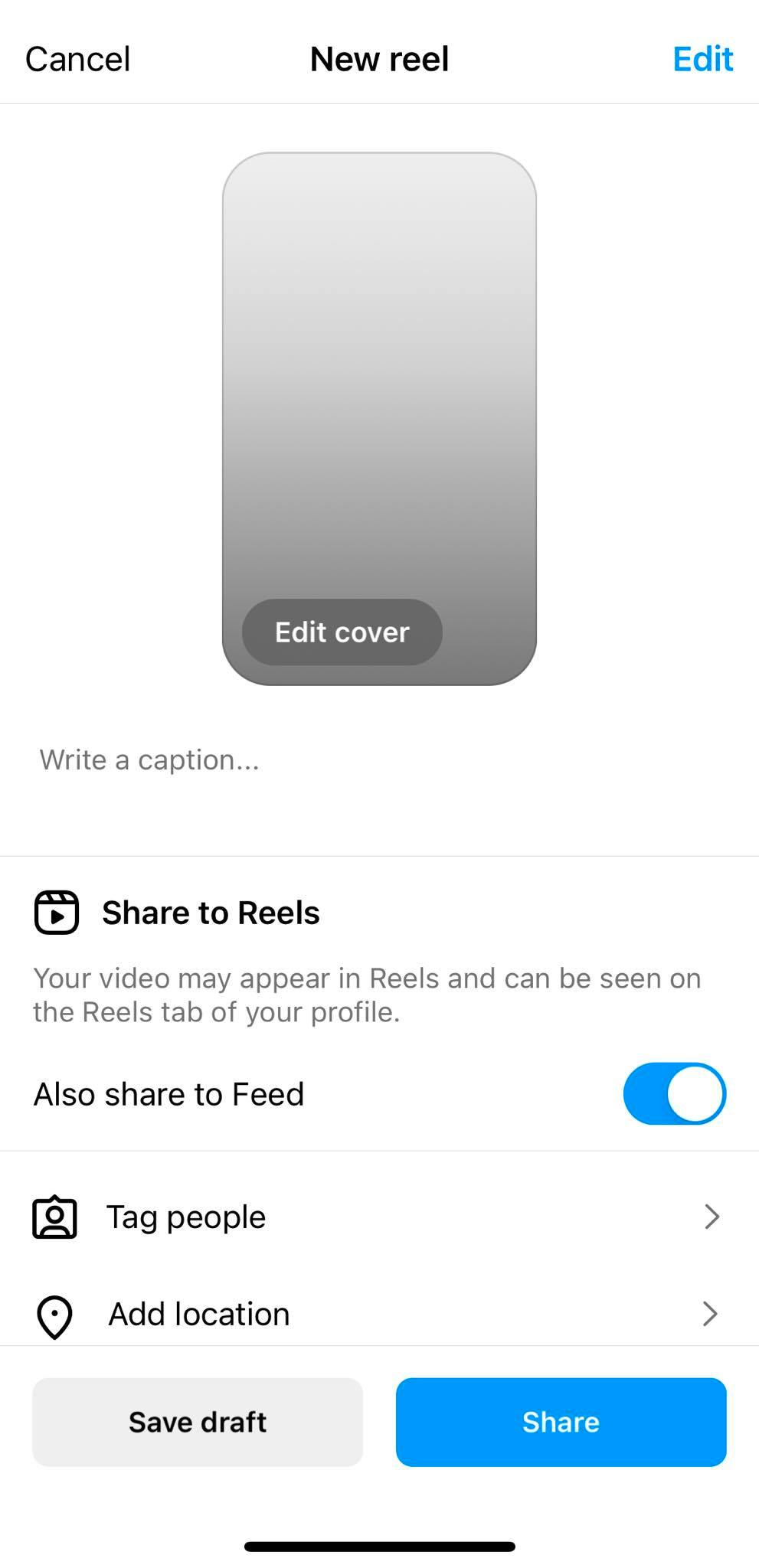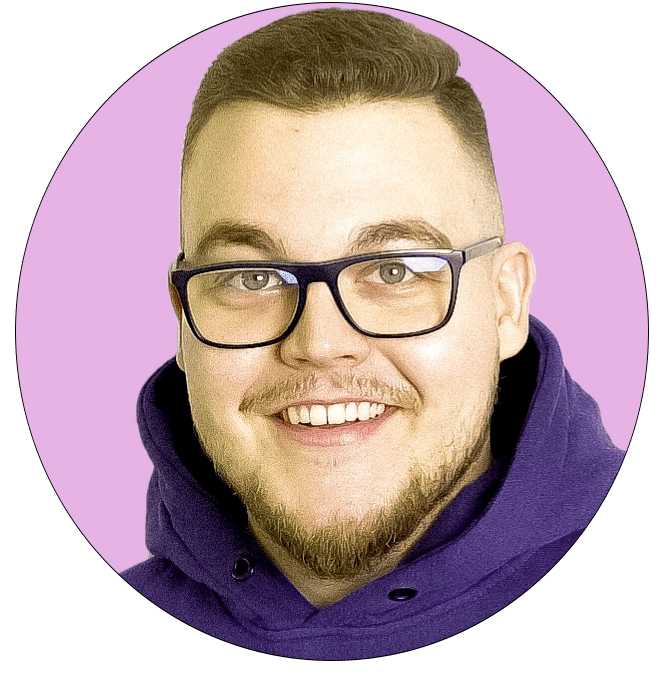 "Start by telling a story – whether it's about a customer, employee, or your own personal journey with the business – and showcase the personality behind your brand. Stories can help build trust, capture interest, and make a positive impact on how users perceive your company."
"Showing vulnerability and authenticity can help attract followers and create a connection with your audience. Next, add any relevant visuals or graphics to enhance the story you're telling. Finally, don't forget to use hashtags and tags to increase discoverability on the platform and make sure your Reel reaches its intended audience."
Tomasz Niezgoda, Head of Marketing, Surfer
You can record your Reel either as a series of video clips, one at a time, or you can produce your entire video all at once.
To add external clips from your camera roll, press the "+" button in the bottom corner (to the left).
Step 3: Edit Your Reel
After you've created your Reel content, it's important to edit the piece to make sure it stands out on Instagram Explore page.
There are plenty of great ways to edit a Reel using the icons at the top of the Editor page.
Some of the features you can access include:
Audio
The Audio option allows use to select music for your Reel, or add a voiceover. You can import audio from the Instagram library, or directly from your device.
Length
With the Length option, you can adjust the length of your video from between 15 to 90 seconds. Shorter videos often get the best engagement.
Layout
The Layout option allows you to adjust the positioning of your Reel, and add more than one recording to a single frame.
Speed
Using the "Speed" feature, you can slow down or speed up your video. This is a great way to enhance the cinematic effects of your content.
Timer
The Timer option allows you to set a timer that will go off before you start recording, and set a time limit for your next clip. This is useful for hands-free recording.
Dual
If you want to collect content from your front and rear cameras at the same time, you can do so with the "Dual" option.
Align
This editing option allows you to line up the objects from your previous clip automatically, and add various audio elements as you go.
Step 4: Adjust Reel Settings
When learning how to make a Reel, it's important to get the details right.
When you think you've edited your Reel to perfection, you can start messing around with the settings.
Tap the "Next" option on the bottom right corner of the screen, and this will allow you to:
Edit your Reel cover: Choose a frame for your Reel, or add an image from your camera roll to help show your viewers what your content is all about.
Add a caption: Use a brief descriptive caption to give context to your content.
Tag people: Use the @Mention option and tag people connected to your Reel.
Add a location: Make your content specific to a chosen area by adding a location.
Enable Facebook recommendations: This option allows creators to deliberately promote their Reel to Facebook users who are more likely to enjoy your content. You don't need a Facebook account to do this.
Rename your audio: If you add an audio file such as your own music or voiceover, you can give it a distinct name which shows up in other Reels if another creator decides to use your sound.
Enable or disable captions: Reels can offer automatically generated captions to users if you enable this option, or you can turn it off.
Enable Feed sharing: Decide whether you want to show your Reel on your Instagram Feed, as well as the Reels tab for your account.
Step 5: Post your Instagram Reel
Finally, when you're done making your adjustments, all that's left to do is post your Reel.
Tap the "Share" button on the bottom of the screen, and you'll be ready to share your content with the world.

Pro Tip: You can also use the "download" option to download your Instagram Reels to your device, so you can continue to edit them at a later stage.
Join 100k+ savvy Instagram marketers
If you are struggling to get the attention you deserve on Instagram, sign up for Kicksta today and start attracting more followers who are interested in your brand.
How Do Instagram Reels Work?
Instagram Reels are vertical, full-screen videos that can last up to 90 seconds.
They're similar to the kinds of videos you'd see posted on TikTok. Like many of the features on Instagram, Reels come with a range of editing tools to make your content stand out.
There are also audio tracks, such as trending songs and snippets from other content you can use.
Outside of sounds, Reels can also include various video clips, filters, captions, interactive backgrounds, stickers, and other components.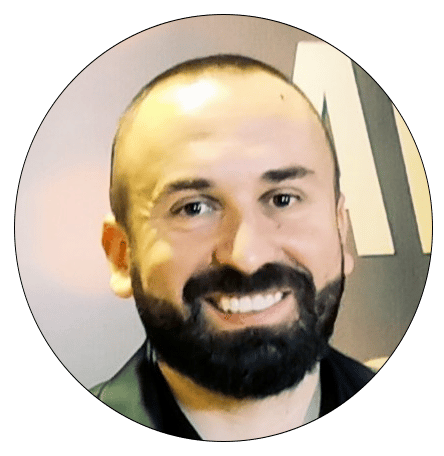 "When creating content for your business on Instagram Reels, it is important to keep your audience engaged. A great way to do this is by incorporating movement and adding transitions between shots. Captions can also be effective in grabbing attention and conveying information quickly.
It can also be helpful to incorporate current trends or put a unique spin on them to inspire viewers. Think of Reels as a conversation between you and your followers – include calls to action and invite engagement through comments or questions."

Denis Ristić, General Manager, AskGamblers
Notably, Reels aren't the same as Instagram Stories, which only appear on your feed for a limited time. Like regular content, they stay on your feed, and within the "Reels" tab on your Instagram profile until they're deleted.
Here are some of the components of Instagram Reels you'll need to be aware of:
Instagram Reels Length
When the Instagram Reels feature was first introduced a couple of years ago, initial users were only able to capture and post up to 15 seconds of video content.
However, since then, Instagram has updated the Reel function, so users can share content in a variety of lengths.
You can post Reels between 15 and 90 seconds long, depending on your audience.
Most content creators use longer Reels for more comprehensive content, like How-to guides and tours.
Alternatively, shorter videos are great for snippets of information and memes.
Instagram Reels Dimensions
With all the content you produce for the Instagram app, it's important to ensure you're getting your dimensions just right.
Choosing the right sizes for your full-screen vertical videos will help your post to look more professional and aesthetically appealing.
What's more, the Instagram algorithm tends to prioritize content with the right dimensions.
Reel Frames should cover about 1080 x 1920 pixels in general.
If you want to have your video show up on your regular feed, you'll need to ensure your thumbnail for the content is 1080 x 1080 pixels.
The visual aspect ratio for Reels content is 9:16, but Instagram crops this ratio to 4:5 for the main feed, so make sure you're not placing content anywhere it could be removed or missed.
How To Search Reels On Instagram
Before you include Reels content in your marketing strategy, it's usually a good idea to do some research.
Checking out the other Reels video content created by leading Instagram users will help to give you some much-needed inspiration and guidance.
To search for Reels on Instagram, you can use the general search bar at the top of the app screen.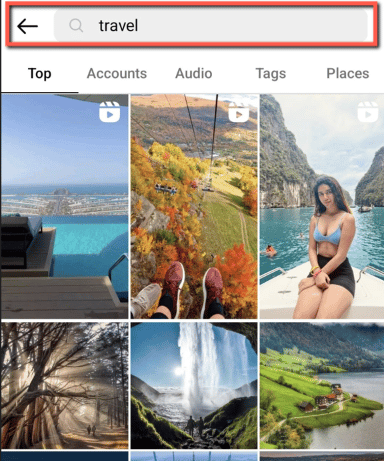 To help you figure out how to make a Reel stand out in your niche, use the search bar to look for trending content related to your industry.
Make sure you pay attention to hashtags connected to each Reel.
Since Instagram's standard search functionality doesn't show Reels exclusively, you can narrow down your search by clicking on hashtags from other Reels.
This will limit the results you see to Reels content while filtering out images and other options.
Creative Editing Tools For IG Reels
When you're learning how to make Instagram Reels with the ability to go "viral" it's important to take advantage of the creative tools available from Instagram to enhance your content.
There are various built-in options you can use to engage viewers with your Reels, including:
Trending Audio
One of the most important things you can do when learning how to make a Reel is getting your audio right.
To change your audio settings, tap the "Preview" button on the Reels page, then tap the microphone icon to add a voiceover.
You can also add trending audio from other Instagram users, and music tracks with the music note. Browse through the Instagram music library, or add your own sound effects and original audio.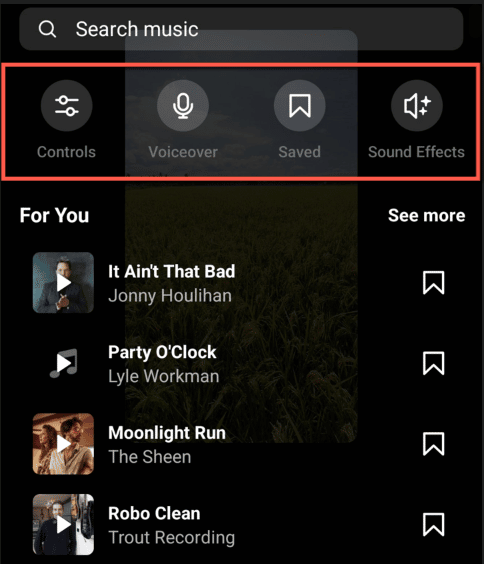 AR Effects
Instagram Reels also come with the option to add special effects when you're recording your clips, with augmented reality.
Tap the sparkle icon when you're recording, or use this icon after you're done making your video to add AR elements.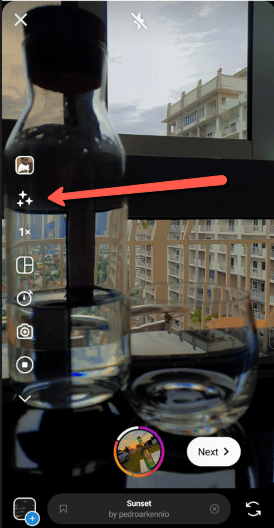 Text Overlay
Since many of your viewers may watch your Reels with the sound turned off, it's helpful to add text from time to time.
Tap the "Aa" icon when editing your Reel to enter text, and choose a font and color. You can also animate your text with the animation icons.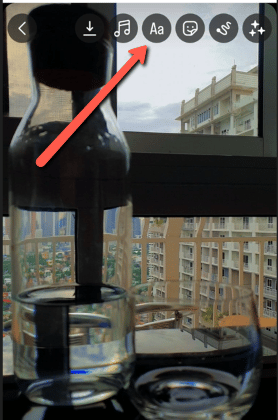 Draw
If you want to emphasize certain parts of your Reels, tap the line icon to access your drawing tools.
You can add preset shapes like arrows or lines to your video, or you can draw with your finger.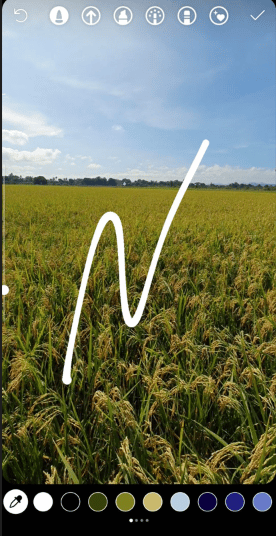 Stickers
The sticker options for Reels aren't quite as advanced as the option you get in Instagram Stories.
However, there are some useful stickers you can add, such as captions. The caption sticker will automatically transcribe your audio for you.
Timer And Countdown
The timer and countdown options in your Instagram Reels allow you to set the length for the video clip you want to record, and "countdown" to when you're going to start recording.
This can help you to prepare when you're beginning your video.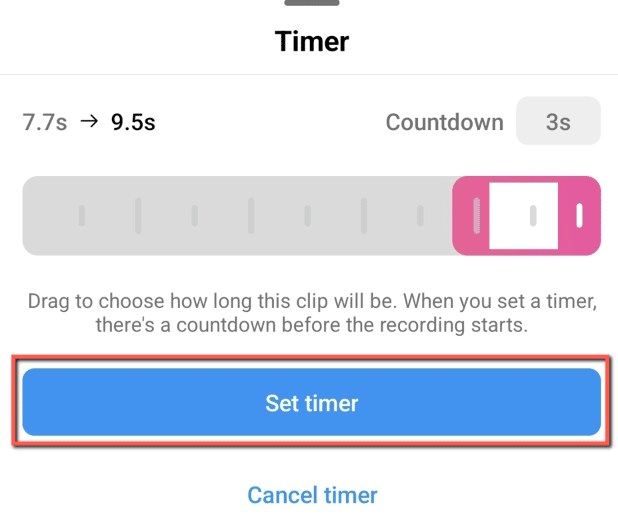 Align
As mentioned above, the "Align" button appears after you've created your first Reel video clip.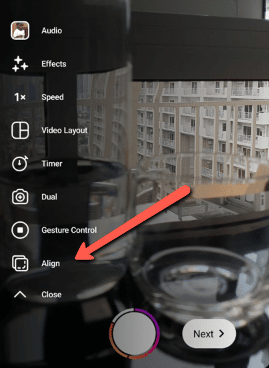 The solution allows you to line up your shot with your previous clip before you start recording, to make it look more professional and allow for seamless transitions.
Filters
Just like most features on Instagram, Reels comes with its own selection of filters to explore.

From the main editing space, you can swipe left or right to move through the available filters, and make your content look more unique.
Speed
It's possible to adjust the speed at which your video content plays.
You can record at the default "1x" speed, or you can determine whether you want to make your footage faster or slower than normal.
Reel Remix
If you're inspired by another creator when building your Reels, you can add your own insights to another piece of content with "Remix".
When you view the Reel you like, click the three dots in the app, then tap on "Remix". The original video will appear automatically alongside your content when published.
Reels Templates
If you're struggling to get started with your Instagram Reels, you can use templates from the content of other creators.
This helps you to side-step some of the adjustment and editing work involved when creating your videos.
Join 100k+ savvy Instagram marketers
If you are struggling to get the attention you deserve on Instagram, sign up for Kicksta today and start attracting more followers who are interested in your brand.
Sharing Your IG Reels
Once you know how to make a Reel effectively, it's important to ensure you're sharing your content correctly.
As mentioned above, you can post your Instagram Reels by tapping the "Next" button when you're done editing.
Before you allow your Reels content to go live, it's worth choosing a cover photo and caption to make it stand out.
Next, decide whether you want to share your Reel to your Instagram Feed, or just allow it to upload to the dedicated Reels tab on your Instagram profile.
Sharing to both the Feed and your profile is usually the best way to boost your reach.
You can also take steps to ensure specific people will see your Reel, by "tagging" them. You can even invite collaborators to work on your Reel with you.
If a user accepts your collaboration invite, the post you create will be shared with their followers, as well as your own.
"Your employees are the backbone of your company, so make sure to show them off! Each week, highlight a different employee in your Instagram Reels and let them talk about what they love about working for your business. This is also a great opportunity to humanize your company and show customers that you're more than just a faceless entity – you're made up of real people with backgrounds and stories just like them."
Milosz Krasinski, Owner, Chilli Fruit Web Consulting
To boost your reach even further, consider toggling the "Recommend on Facebook" option too. This will allow Facebook's algorithm to determine which people are most likely to enjoy your content, and distribute it to them automatically.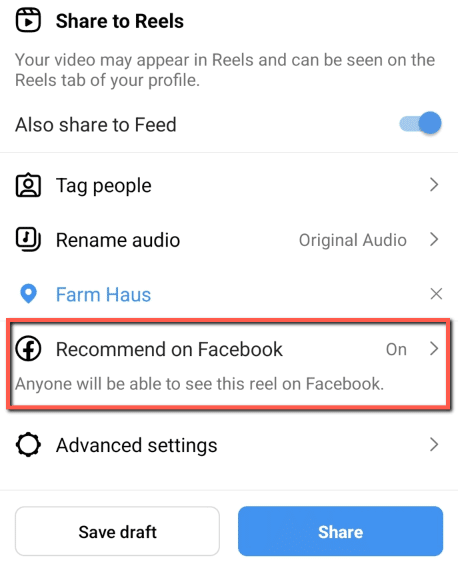 If you're looking for a particularly impressive way to give your Instagram content more traction, you can also repurpose story highlights in your Reels.
Simply select any story you've highlighted for your Instagram profile, then tap the "Reels" button in the bottom menu.
You'll be able to add effects and music with the editing tips mentioned above.
Watching Reels On Explore Page
Keep in mind, Instagram Reels are also heavily featured on the Explore page.
With this in mind, it's worth making sure you optimize your Reels to stand out when new users are searching for content.
Adding hashtags relevant to your target audience will help to make your content more appealing.
You'll also need to ensure your Reels have a good cover photo to entice people to click on them when they're scrolling through "Explore".
Tips For Making Viral Instagram Reels As A Business
Learning how to make Reels that stand out on Instagram is similar to mastering your TikTok videos.
You'll need to ensure you're taking advantage of the video editing tips above. It's also worth paying close attention to what kind of content your audience enjoys.
Here are some top tips for making your Instagram Reels go viral:
1. Learn How The Instagram Reels Algorithm Works
The success of your content on Instagram will often depend on how well you can impress the "Instagram Algorithm."
This is the system within Instagram that determines which Reels are presented to certain users.
Understanding how the algorithm works can help you to get better views from both the Reels tab and the Explore page.
There are various ways to improve the quality of your content for the Instagram algorithm, including:
Using trending audio
Adding trending audio to your Instagram Reels will make them visible to people who have watched videos with the same music files previously.
Adding hashtags
Including relevant hashtags, such as niche, trending, and location-based tags, to your content, will help Instagram to determine if it's relevant to your target audience.
Enhancing your Reel visuals
Using attractive cover photos, well-designed videos, and the right dimensions in your Instagram Reels will make them more effective.
2. Use Trending Audio
As mentioned above, audio is one of the most powerful tools you'll have to make your Instagram Reels stand out.
Similar to scrolling through TikTok, when you browse through the videos available via Instagram Reels, you may notice many of the top content creators use similar sounds.
This is because the Instagram algorithm considers the music snippets and audio you use in your content to determine whether it's relevant to your audience.
Adding popular original sounds, music, and other audio snippets to your Reels can improve your chances of getting views.
The best way to find trending audio for your Instagram Reels is to pay attention to the top trending content on the Explore page.
Make a note of the sounds that are getting the most attention in your industry or niche. Instagram also uses an arrow next to the name of audio tracks to demonstrate if they're trending.

Pro Tip: You can save the audio snippets that work best for your content to use them again later.
3. Collaborate With Other Creators
Whether you're creating Instagram Reels, videos, Stories, or anything else, working with other like-minded content creators can be a great way to boost your appeal.
Recently, Instagram added a new feature to Reels called "Collabs", which allows users to share credit for their Reel with another creator.
When someone agrees to your collab, your published Reel appears for their audience, too.
If you work with influencers, brand partners, and other big names when building your content, the "Collab" feature will help you to enhance the credibility of your content, and reach a wider audience.
To use Collabs, click on "Tag People" when you're ready to publish your Reel, then choose "Invite collaborator" and select the person you want to mention.
4. Avoid Being Too Salesy
Although you might be using Instagram Reels in an attempt to boost your sales, it's important not to be overly aggressive with your "pitch."
Most people view Reels primarily for entertainment, so it's important to have fun with your content.
Find ways to provide genuine value to your target audience, by answering questions they might have about your product, service, or industry.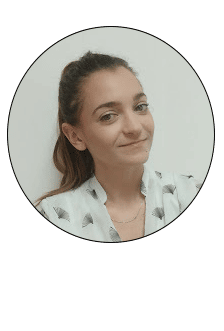 "Instagram reels aren't just great for raising your engagement rate, they also help you sell more. That's because you get to showcase your products in action, which has more impact than a still image. Make sure to tag your products in the reel and give people more information in the caption of the video."
Vanja Maganjić, Writer at Better Proposals
You can create how-to content, or just respond to some concerns your audience might have like Hootsuite does here:
Rather than concentrating on finding ways to make your audience buy something, focus on convincing them to engage with your brand.
5. Post Consistently
Most of the strategies you'll use to make your Instagram Reels successful will be similar to those you use to promote your other Instagram content.
Knowing the best time to post on Instagram and consistently posting new and fresh content are among the best ways to keep your audience engaged, and boost your visibility across the platform.
The Instagram algorithm naturally prioritizes new and fresh content, so the more you publish, the more chances you'll have of going viral.
At the same time, committing to a consistent content schedule will ensure you can collect useful insights into your target audience.

Pro Tip: The more you publish, the more you'll learn about which posts your followers enjoy most, and which they're most likely to engage with.
Making The Most Of Instagram Reels
Instagram Reels are one of the most exciting new tools available for content creators on Instagram.
They're a fantastic way to showcase your unique personality, boost engagement, and connect with your target audience.
However, you'll need to make sure you're using them correctly.
With the tips above, you'll be able to design, edit, and promote your Instagram Reels in a way that enhances your chances of social media success.
Instagram Growth Hacks
Join over 100k+ marketers and influencers who get the latest Instagram tips & tricks sent to their inbox every week