Get Likes on Instagram: 35 Tips You Can Implement
Reading Time: 14 minutes
In order to grow and stay relevant on Instagram you'll have to get likes, a whole lot of likes!
With the rise of influencer marketing, brands becoming insta-famous, and even bigger brands boosting their ad spend, sometimes it can feel like your Instagram engagement has barely scratched the surface.
So how do you increase Instagram engagement and get likes on Instagram?
We found the secret sauce, or rather ideas, strategies, and tips, from social media experts and guides to help you get likes on Instagram.
Warning: This is not a "get viral" quick guide; it's a "put in the work and see the rewards" guide.
Let's dive into it.
1. Complete Your Profile
This tip might seem like the easiest thing to do, but you'd be surprised how many brands leave their account incomplete or void.
It's become a social etiquette that you should always fill out your account's bio and profile image. People use your profile to judge or gauge whether or not they can trust, learn, or understand who or what your brand is on Instagram.
Take the time to select an appropriate profile image; this can be a logo, product, or brand persona. Remember that your profile image will be miniature so try to pick something that will allow followers to easily identify you.
Instagram only allows you to use 150 characters in your bio, so use them wisely. Think of your profile bio as an elevator pitch, by the end of it all, followers should know a lot or little about your brand.
Not sure what to write? Check out Orbelo's 200+ Instagram Bio Ideas You Can Copy and Paste.
2. Take High-Quality Photos
Instagram is a highly visual social media app, from the first selfie to brands showing off new products and customers. If you want to stand out or compete with brands, you have to post high-quality images. For example, take a look at the image on the right and the image on the left. Which picture do you think is more appealing.
It's obvious the image on the left.
With new photo editing apps and filters, you have a wide range of options to perfect your Instagram photos. Check out Hootsuite's Step-by-Step Guide on How to Take Good Instagram Photos on Your Phone.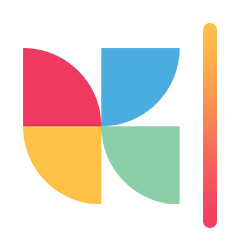 Want to organically grow your Instagram and gain REAL followers?
3. Master Your Online Branding
As a social media manager or the person posting content on your blog, your online brand determines a lot more than you'd consider. It defines the type of content, what your photos say about you with or without captions. For example, Taco Bell's is a fun, fast food brand that has mastered a colorful and youthful online branding on Instagram. Without the need for a logo, users can instantly spot and identify Taco Bell's content.
When you master your own online branding, it translates to the type of photos you post, the words and slang you use in your captions, and lastly, the type of followers you'll attract on Instagram.
4. Have a Consistent Theme
People love consistency as much as they love creativity. Going beyond the constant use of filters. Consistency also boils down to the type of content you unconsciously promise people in exchange for likes.
Brands that suffer from lack of Instagram engagement should step back and see if there are any inconsistencies with their brand or Instagram content theme.
For example, if people want to know that if they follow an Instagram account about dogs, they're going to see cute puppies, not fur coats and shoes. Have a consistent theme to attract followers and increase likes.
5. Use Relevant and Local Hashtags
Hashtags make your post discoverable. The more you use them, the more exposure your post will receive. Instagram limits users to 30 hashtags per post (in captions, stories, or comments), so you'll have to find the popular and relevant hashtags related to your post.
Avoid using hashtags that have nothing to do with your brand or your image; this can feel like spam and can turn people away from your account.
6. Make Your Account Public
Another no brainer, make your Instagram account public. When your account is private, it limits new followers and likes from reaching your account. There's a trend that making your Instagram account private gives followers the illusion of exclusivity or FOMO.
This may be true for popular Instagram accounts with a large following, but works against brands looking to increase Instagram engagement.
7. Tag Your Geo-Location
Tag your geo-location in your post. Let Instagram users know where you are, and connect with your content more easily. Tagging a general location (like "Downtown LA" instead of a specific restaurant) will increase the chances that people will see it. People looking for photos near them will be likely to engage with them, meaning you have an excellent opportunity to get more likes on your photos.
8. Partner with Other Brands
No man is an island; the same goes for brands on Instagram. Reach out to a complimenting brand and do a co-promotion or Instagram takeover. Combing your followers and audience will help to increase your Instagram engagement and likes.
Be sure to tag each other so viewers interested can quickly find you both.
Want to maximize your Instagram for your business?
Sign up for Kicksta today and start attracting more followers who are interested in your brand.
9. Promote Your Instagram Post
Get likes on Instagram by promoting your post to a larger audience. Hootsuite found that 75% of Instagram users take action on an ad, and businesses can expect to see a 12-30% ad return in Instagram engagement and customers with ads. When it comes to promoting your post, you'll have to pay to play, but the results are worth it.
To get started, here is an article on Instagram For Business: The Complete Guide for 2020 to point you in the right direction.
10. Use Your Instagram Stories
About 39% have become more interested in a brand/product after seeing it on Instagram Stories. Instagram stories have made their way into the daily lives of users. It's one of the best ways to show how active your account is as well as highlight your new post to get more likes.
You can also add hashtags to your stories to make it more discoverable to other Instagram followers who aren't following your account.
Social Media Expert Quote:

Instagram Expert, Sue B. Zimmerman states in her blog post, "that even though Instagram Stories (videos) are gaining more traction now, that doesn't mean that's the only content you make."
The best way to maximize your Instagram account is to mix up your content shared on Instagram by alternating between videos and photos.
11. Share Your Post on Other Platforms
Sharing your content on other digital platforms helps to expand your reach to new likes and increase engagement. You can share your post on other platforms with these three easy tips:
Add an Instagram widget or feed to your blog
Automatically share content right on Instagram with button options
You can directly share a link to your post in blog articles or other platforms, directing likes to your post.
Check out how West Elm shares their Instagram feed on their website, allowing shoppers to see real customers style their products.
12. Share Behind the Scenes Photos
Everyone loves to take a peek behind the curtain; they want to see how something is made, and the synergy between your team.
You aren't just sharing behind the scenes content, you're growing loyalty with the quality of your products and the people behind it, as well as building a relationship with life long customers.
Man Repealer is a brand on Instagram that's known to capture the fun and witty BTS (behind the scenes) with their team and interns.
13. Share User-Generated Content
User-Generated Content (UGC) is content created by individuals outside of the organization or business. It's authentic and created by your fans.
Sharing UGC is a great way to reinforce the community around your brand, increase engagement, and get more likes. Plus, when you share content from real customers enjoying and using your products, it makes it easier for potential followers or customers to see themselves doing the same. That's a win-win.
One brand known for consistently sharing UGC is Wayfair. They're always happy to repost content from their tribe of home decor lovers.
14. Run a Tag-to-Enter Giveaway
Giveaways are one of the best tools to get likes on Instagram and help to make your account more noticeable. Host a giveaway with an Insta-worthy prize and ask participants to tag a friend or friends to gain automatic entry.
This technique allows new followers and users to see your account, follow, like, and engage with your brand to grab your attention and win.
Once you have a giveaway method and prize down, simply wash, rinse, and repeat for future giveaways.
15. Share More Video Content
About 87% of companies using videos as a core social media marketing strategy, and so should you! It should come as no surprise; video is a fast-paced and easily consumed content that's proven to grab viewers' attention. Mention found that Instagram videos receive 2.1x more comments than image posts on average and 38% higher overall Instagram engagement rate.

Adding video to your content mix can be the difference from little to no engagement rate, to a steady stream of likes and comments.
Videos are so impactful that around 25% of Instagram ads are videos; they have a better conversion and engagement rate than static images.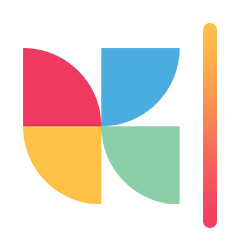 Want to organically grow your Instagram and gain REAL followers?
16. Reply to Comments
If you want to get likes on Instagram, engagement is the name of the game. The more engagement your post gets, the more it's noticed by others, and the more likes it can receive.
Start by replying to comments and talking with your followers each time you post. Open up the conversation and watch little by little as people begin to interact with you.
Replying to comments works in your favor, making your brand look more approachable.
17. Run a Like-to-Enter Giveaway
This giveaway is similar to a "Tag to Enter" giveaway, with the exemption that you'll be asking participants to double-tap. People are always willing to enter a contest or giveaway that requires the least amount of effort, so entries should come easy along with more likes and followers to your account.
Remember to place giveaway entry methods in the caption like "Like to enter."
18. Tag Popular Accounts
If your posting about a product, place, or person, be sure to tag the account and popular accounts within that niche to be featured.
For example, if your a food blogger, then tag popular food pages for a chance to be reposted on an account with a more massive following to get more likes and followers.

19. Use Instagram's "Carousel" Feature
If your post has more than one amazing picture, use Instagram's carousel or collage photo editing features. People love variety, and when you can offer them in one accessible post, you can easily see likes coming your way.
20. Partner with an Influencer
Influencers are powerful when it comes to spreading awareness about your Instagram account and driving likes to your page. When you create a partnership with an influencer, you not only tap into their follower count, you tap into their credibility with that audience.
It's always best to partner with influencers that share the same audience as your brand. Learn How Working With Micro-Influencers Can Help Your Brand (& Your Budget).
Social Media Expert Quote:

Priyanka Dayal, content marketing manager, stated in The Rise of Influencers Report that "…when working with influencers, brands have to let go and allow influencers control the narrative to preserve the authenticity of what is being communicated."
Set guidelines and rules and then allow the influencer to use the same creativity that connects with their audience to work for you.
21. Promote Exclusive Content with "Close Friends" Feature
Tease and create a feeling of FOMO by sharing exclusive discounts, heads up on sales, and influencer interviews with followers on your Instagram close friend's list. Ask followers to like and follow your account to get instant access.
22. Follow Fans, Influencers, and Other Accounts
If you want more followers, you're going to have to follow a few accounts as well. Find accounts that compliment your brand or clients/brands you've worked with, as well. It's about networking and growing your community. The more you follow, the more others will follow you. You'll be adding more eyes to see and like your content.
23. Post Consistently on Instagram
Posting every now and then won't cut it if you want to get likes on Instagram. One thing popular influencers and marketing experts have sworn by in regards to their Instagram success is posting consistently on social media.
This can range from 7 days a week to only a few select days. But once followers expect you to post daily or on certain days, you'll have to keep that schedule, or you'll resist losing followers and likes.
Use tools like Hootsuite, Buffer, or Crowdfire to help manage your Instagram content.
24. Find Your Best Time to Post
Finding the best time to post has proven to be more relevant as it was in the past as it is now. You should always post at the optimum time when followers are glued to their phones. Take a look at the best times to post on Instagram by industry, and start scheduling your posts at these times to see the results.
25. Create Content Outside the Box
Creative content is always sure to get more likes than your everyday selfie. Think outside the box, find and create content that will set you apart from your competitors. Take a look at Curated by Facebook; this Instagram page highlights creative content and brands that can inspire your next post.
26. Highlight Major Holidays
Don't let significant holidays fly past you on Instagram. This is the best time for you to get likes on Instagram. You can post holiday-themed images or quotes.
Trying to build a social following?
Increase your following and engagement on Instagram organically with Kicksta today.
27. Highlight Social Media or Niched Holidays
Find niche holidays to celebrate on Instagram to show off your brand. If you're a food-based brand, then find social media holidays like "National Chocolate Day" or "Have a Donut Day" to celebrate with your fans.
Take a look at how Nintendo celebrated National Cupcake Day:
28. Offer Discounts and Sales
I've never met someone who would turn down a discount, and chances are neither have you!
Offer a special offer or discount to attract new customers to your followers in return for likes. Be sure to offer discounts during the holidays. Try not to offer too many discounts; you don't want new followers to get unaccustomed to paying full price. So keep track of how often you offer discounts as well.
29. Go Live on Instagram
When you go live on Instagram, your story will appear right at the front of your follower's Instagram stories feed. When you go live, anyone can join in and comment or live your live video. If your video's engagement rate is good, it can appear on Instagram's discovery page.
For more tips on how to get started with Instagram live, check out this guide on How To Use Instagram Live To Beat The Algorithm.
30. Reply to Negative Comments
A lot of people will tell you to delete negative comments on your Instagram posts. We say wait…delete bad comments after you resolve them!
Remember to avoid using Instagram like a jerk.
When brands respond to negative comments, it makes the commenter feel like the brand genuinely cares about them, they have excellent customer service, and they're trustworthy.
When you respond to negative comments and turn a bad situation into a positive one, it gives followers the impression that their engagement, comment, and likes matter.
Social Media Expert Quote:

Social Media Icon Gary Vaynerchuk swears by his motto when it comes to haters, "When it comes down to it, I really respect my haters. When we've gotten to the point where they reach out on the internet to tell me I suck, it means I've clearly failed to communicate what my value is. In situations like that, I feel like it's my responsibility to figure out why."
Listen to haters, some may have valid reasons your Instagram account or brand might be lacking some love. Learn from the haters and grow your brand.
31. Tap Into IGTV
Get likes on Instagram with a fun IGTV series. Each Instagram account can create their own IGTV "channel," which is where all your IGTV videos will live (separate from your regular Instagram bio + Instagram story highlights).
32. Ask Your Followers Questions
Asking questions can help you to get more likes and increase engagement. Post Planner found that asking a question triggers a natural answering reflex in human beings. We live in a time where people want to share or provide answers and opinions.
Remember, engagement is what gets Instagram likes flowing. The more you engage, the more you'll get likes on Instagram and increase brand awareness.
33. Master Your Captions
When it comes to captions, they can either be short and concise or long and detailed and with Instagram's word limit of 2,200, you can have a lot to say.
You can use a blog form for your caption, or you can cut it short and get straight to the point. Just be sure to add an emoji to your caption. Emojis have been known to increase post engagement rate by up to 15%. A smiley face goes a long way on Instagram.
34. Ask For Likes, Shares, and Followers
Sometimes you just have to ask. Ask followers to like your post and share it with their friends. You can drop a CTA (call-to-action) on other platforms as well. Ask followers on your blog, Facebook, Twitter, or even videos to follow and like your content on Instagram.
CTA's help to encourage engagement, and the more engagement your post gets, the more people will follow your account. Here are 25 Proven Call-to-Action Words to Maximize Conversions you can use in your captions today.
35. Research Your Competitors
Stop for a moment and check out what your competitors are doing on their Instagram account. Knowing what your competitors are doing can help you to get ahead of the game.
Find out what kind of content they post, how often they post, and creative ways they try to boost engagement.
Take notes of things you'd like to replicate or improve to drive some of that engagement to your Instagram page.
Pro Tip: You can use Facebook Ad Library to see what kind of Instagram and Facebook ads your competitors are running to attract new customers.
Get Likes On Instagram
Instagram is rapidly changing, improving, and finding more ways to create connections. As great as likes are, focus on creating a community of loyal followers around your brand. A solid community of followers is always algorithm proof. Put your followers first, and they'd do the same for you.
Here's a quick recap of 35 helpful tips to get likes on Instagram:
1.Complete Your Profile Bio
2. Take High-Quality Photos
3. Master Your Online Branding
4. Have a Consistent Theme
5. Use Relevant and Local Hashtags
6. Make Your Account Public
7.Tag Your Geo-Location
8. Partner with Other Brands
9. Promote Your Instagram Post
10. Use Your Instagram Stories
11. Share posts on other platforms
12. Share behind-the-scenes photos
13. Share User-Generated Content
14.Run a tag-to-enter giveaway
15. Share More Video Content
16. Reply to Comments
17. Run a like-to-enter giveaway
18. Tag Influential Accounts
19. Use Instagram's "Carousel" Feature
20. Partner with an influencer
21. Promote Exclusive Content with "Close Friends" Feature
22. Follow Fans, Influencers, and Other Accounts
23. Post Consistently on Instagram
24. Find Your Best Time to Post
25. Create Content Outside the Box
26. Highlight Major Holidays
27. Highlight Social Media or Niched Holidays
28. Offer Discounts and Sales
29. Go Live on Instagram
30. Reply to Negative Comments
31. Tap Into IGTV
32. Ask Your Followers Questions
33. Master Your Captions
34. Ask For Likes, Shares, and Followers
35. Research Your Competitors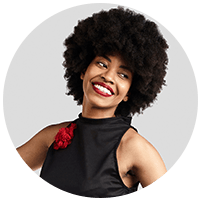 Author Bio: Victoria is a Marketing Generalist at Wishpond specializing in all things digital and social media marketing. In love with blogging and Taco Tuesdays. Follow her on Twitter @vicknwsbest.
Instagram Growth Hacks
Join over 10,000+ marketers and influencers who get the latest Instagram tips & tricks sent to their inbox every week