The Ultimate Cheat Sheet To Succeed In Instagram Influencer Marketing
Instagram influencer marketing is a hugely popular way for brands to get more customers — and it's not going away anytime soon. This method of promoting your brand is highly effective, and once you've figured out your Instagram influencer strategy, it's not that difficult either.

Pursuing Instagram influencer marketing is a smart choice for any business. Influencer marketing has been on the rise for a while, and now, it's a $2 billion industry; a large percentage of that money goes directly into creating sponsored posts on Instagram. The platform's visual nature makes it ideal for influencer marketing, with users easily able to create top-notch content and get more engagement for brands. And since there are over 500,000 active influencers on Instagram, there are plenty of choices to find the influencer that's right for you.

In one study, 93 percent of marketers said they planned to spend over $10,000 on their Instagram influencer marketing campaigns. Many brands actually spend even more than that, with influencer budgets ranging from $25,000 to $100,000.

But if you're a smaller business and can't allot that much money to Instagram influencer marketing, don't worry! Thanks to the rise of micro-influencers, there's still somebody out there for you. Micro-influencers have a smaller number of followers (under 10k), and they charge less money to work with brands. Often, their followers are more engaged, so a small campaign can have big results. And thanks to the many Instagram tools available, the process of identifying and contacting influencers is simple and can be completely free.

In short, Instagram influencer marketing is for everybody — from the worldwide corporations that work with big-name celebrities to the small businesses that find small yet committed influencers. Here's the ultimate guide to working with Instagram influencers and seeing Instagram growth.

Devise A Plan
Before you jump into the world of Instagram influencer marketing, take some time to think about a plan and devise a careful strategy. The first question to answer is this: What's the size of your budget, and what are the costs of Instagram influencer marketing? Many companies spend huge amounts of money on Instagram influencers, pouring billions of dollars total into the industry. But remember, if you don't have space in the budget, that's okay — you can still find micro-influencers who are willing to work with you, resulting in more Instagram followers and Instagram growth.

Micro-influencers are affordable for just about any brand. 97 percent of Instagram influencers charge less than $500 for a branded Instagram post, while 84 percent of influencers charge less than $250. That might sound like a lot for just one post, but if you sit down and run the numbers, you'll realize that the ROI will most likely be worth it in a big way because micro-influencers have such high engagement rates. Remember, too, that you get what you pay for — and you're paying the influencer to use some of their valuable time creating content for your brand.

Once you've hashed out your budget, it's time to decide on your goals. When it comes to Instagram influencer marketing, you might have some of the following goals:

Increasing brand awareness
Increasing website traffic
Gaining more followers and/or engagement
Increasing revenue
You'll need to communicate these goals to the influencer you work with so that they can create the most effective kind of content for you. If you want to increase website traffic, for example, send the influencer a link to your website or a specific product page that they can include for their Instagram followers.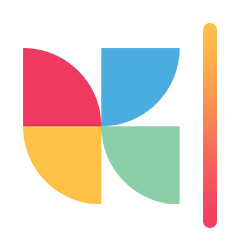 Want to organically grow your Instagram and gain REAL followers?
Finding Instagram Influencers
After your budget and your goals are in place, it's time to find the Instagram influencers who can help your business the most. Here's how to search for influencers on Instagram.

Consider Brand Goals
Think about your brand's goals, mission, and values. The influencer you ultimately decide to work with should have these same values, because you want their audience to be interested in what you have to offer. Here's a good example: Sun Peaks, a Canadian ski resort, wanted to spread the word about the adventurous options it offered in a convenient British Columbia location. So the resort partnered with Callum Snape, a Canadian adventure photographer. Sun Peaks cares about having fun adventuring in the beautiful nature of Canada — and that's what Snape and his Instagram followers are passionate about, too.

Grow Your Followers
Growing your number of Instagram followers will result in more opportunities to collaborate with influencers. If you have a large number of followers, it's very likely that some of them are influencers themselves who already use and enjoy your product or service. And remember, when you approach an influencer, they'll be checking you out too — so having a lot of followers makes you look more credible.

A growth service like Kicksta can help with Instagram growth. Kicksta is an Instagram tool that helps you grow your number of real followers, interacting with other users from your account so your following will begin to organically grow. It's simple to use and can save you many hours of time each week. Best of all, you won't get bots as followers or have your account flagged for spam — every step of Kicksta's process is real.

By using Instagram growth tools such as Kicksta, you can target users in your niche; grow your following on autopilot; and then begin communicating with your new followers to form more relationships and potential partnerships.

Use Hashtags
Hashtags are a simple method of identifying Instagram influencers. One of the easiest ways to find influencers using hashtags is to find a branded hashtag that's in your industry and search the posts under that tag. For instance, if you're a clothing or shoe brand, you might choose to search the hashtag #rockyourboat — a phrase that shoe brand Sperry coined in 2016 when it started working with micro-influencers.

By scrolling through the #rockyourboat hashtag, you can most likely identify several potential influencers to keep in mind. One post in the tag, for instance, was created by a user who identifies as a blogger and has 16K Instagram followers. She might be a good fit for a brand to work with to see more Instagram growth.
Once you've zeroed in on some potential influencers, you'll need to do a little more vetting to make sure they're a good fit for your Instagram influencer marketing campaign. First of all, check out their engagement rate. How many likes and comments do they receive per post? Engagement rate is important in Instagram influencer marketing because it shows how responsive someone's audience is with their content; the more engaged they are, the higher your ROI (return on investment) from an influencer campaign will be. Engagement rate is also more important than overall reach — it's a way to focus on quality over quantity, reaching a committed group of people who are really interested rather than a large group who don't actually care.

Find an influencer's engagement rate using a free engagement rate calculator. If we plug in the blogger's username from our hashtag example, we find that she gets an average of 104 likes and 13 comments per post, equaling out to a 0.70 percent engagement rate. By calculating an influencer's engagement rate, you can make an informed decision as to whether you want to work with them or not.
You can check an influencer's bio to see if they have a website, and it's also helpful to check how they identify themselves on their profile (for example, "influencer," "blogger," "athlete").

Finally, location is something else to take into consideration. Where are you based, and where is the influencer based? If you're an e-commerce brand, it doesn't really matter where your influencers are; since influencers generally create content on their own, there's no need to set up an in-person meeting. But for local brands, finding local Instagram influencers can be helpful because you need your audience to be in a central location — and you can find local influencers by using Instagram tools.

Influencer Marketing Tools
In addition to searching for influencers within the Instagram app itself, you can also search for Instagram influencers by using a tool specifically made for that purpose. Influencer tools have more advanced search options that allow you to narrow down what you're focusing on, finding influencers more quickly and easily.
One of these Instagram tools is SocialBakers. With this platform, you can enter a region and an interest (such as "Canada" and "adventure travel"), then enter your email address to receive a list of influencers who fit those criteria.
If you want to search more specifically (SocialBakers offers very broad location guidelines), use Klear to find influencers by city. Klear has both a free option and a paid plan and lets you search by state or city to identify Instagram influencers; just remember to fully vet the accounts once you have a list.
Another good influencer tool is Shoutcart, which helps you identify and analyze Instagram influencers that best match your niche or offer.
Contacting Instagram Influencers
When your list of influencers is complete, it's time to take the next step and reach out to them, asking if they'd like to partner with your brand. Here's how.

Choose An Outlet
You can reach out to influencers via several different ways — email, direct messages, and more. Each method has pros and cons. Before you do anything, though, it's a good idea to interact with the influencer on social media if they don't already follow you. Even just liking a couple of their photos can help the influencer become familiar with your brand and recognize the name when your email lands in their inbox. Commenting on their posts and sharing their content is helpful, too. This can help establish a relationship so your email asking to collaborate on an Instagram influencer marketing project isn't completely out of the blue.

When you're ready to make things formal, get in contact with the influencer. Many brands reach out to Instagram influencers through email. This is a good way to contact influencers because it's direct and professional. However, you can also choose to message an influencer on Instagram.

Typically, you can find all of an influencer's contact information in their Instagram bio; after all, they want to make it easy for brands to contact them. But if you're having trouble, use a free tool such as Hunter.io to verify their email address.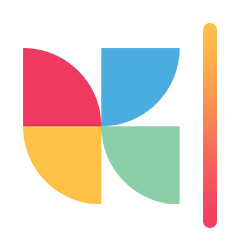 Want to organically grow your Instagram and gain REAL followers?
Make Your Value Proposition
When you reach out to Instagram influencers, what do you say? First of all, you need to clearly explain how they'll benefit from this partnership, too. Collaborations between brands and influencers help both parties gain more visibility, more Instagram followers, and more engagement — and if you're going to send the influencer a product and/or pay them, that's important to mention, too.

Give the influencer a brief overview of your brand and why you think the two of you would be a good fit ("Since you posted recently about how much you enjoy yoga class, we think you might like our yoga mat"). Your message should focus on the influencer, showing that you've done your homework; make sure your email says "you" more times than "I" or "we." Compliment their content and their expertise. Then ask if they'd be interested in partnering with you and detail exactly what you have in mind so they can get an idea of the time commitment.
Finally, keep your email short, direct, and polite. Don't push the influencer to do anything; instead, explain what you're offering in a few brief words and then let them make the final decision. If you don't get a response, follow up once or twice within the next couple of weeks — and if that influencer still doesn't answer, move on to somebody else.
Create A Collaboration
There are several types of collaborations you can do with Instagram influencers. Here are a few ideas to choose from.

Contest or Giveaway
Have your Instagram influencers run a contest, giving away either one of your products or a gift card to your store. That's what influencer Sarah Grace from FreshFitnHealthy did here, giving away both a Target gift card and some coupons for a sustainable seafood brand. Sarah Grace is a dietitian and her followers care about eating healthy, so the contest performed well: Her post received 510 comments total, with each user tagging three friends to enter. Do the math and that equals over 1,500 users being exposed to a brand they might not have heard of before. Sarah Grace's Instagram followers were also required to follow both her and the brand in order to enter the contest.

Product Review
Ask your influencer to do a review of your product, sharing their honest thoughts with their followers. Para-snowboarder, motivational speaker, and author Amy Purdy recently shared her experience with HP. She put a personal spin on things, explaining how she used HP to print photos that would make her smile. 84 percent of consumers trust online peer reviews as much as they trust recommendations from personal friends, so Instagram influencers doing product reviews can be highly effective for businesses.

Sponsored Posts
In a sponsored post, you send your influencer a product and/or pay them to create content that showcases the product. Here, Mena Massoud of Aladdin fame posted a photo with the caption, "Nothing like a sunny day in California! @hm_man #hmman #sponsor." Massoud has two million followers, and after seeing this post, many of them were probably inspired to go grab their own shirt from H&M — just like Mena.

Branded Content Ads
Instagram recently rolled out a feature where brands can essentially post an ad through an Instagram influencer. When an influencer creates a post promoting your product, they have the option to boost that post so it appears in other users' feeds as an advertisement. Here, Goli Gummy partnered with influencer Cindy Comer to promote their organic apple cider vinegar gummies. For ads transparency, the text "Paid Partnership" along with the brand name appears on the post to indicate that it is a branded content ad.

Influencer Takeover
Brands will often give an influencer access to their account for a day, letting that influencer provide a behind-the-scenes look at their life via Instagram Stories — all while subtly promoting the brand. For example, media company FloSoftball often lets professional or college softball players do an Instagram Story takeover; here, athlete Danielle Lawrie took followers through a day in her life. FloSoftball broadcasts softball games, and its followers would be more inclined to pay to watch since they feel a personal connection with Instagram influencers such as Lawrie after the takeover.

Instagram Influencer Marketing Works
Instagram influencers are the future — and they're also the now. By using Instagram tools to establish relationships with some key influencers in your industry, you can promote your business and ultimately increase your brand awareness and total revenue. Use these tips to get your Instagram influencer marketing strategy off the ground!

Instagram Growth Hacks
Join over 10,000+ marketers and influencers who get the latest Instagram tips & tricks sent to their inbox every week