How to Promote Your Instagram: Tactics For 20 Different Industries
post
Instagram is the go-to marketing tool of the century and it's growing. For those who are in the business world, this social media platform is the ideal channel to promote their products and services.
One billion people are active on Instagram every month. It's officially one of the fastest-growing social platforms, twice as fast as Twitter, with more than 26 million to join Instagram in 2020.
Leveraging the power of Instagram is a winning distribution strategy regardless of the industry that you're in. However, it looks like certain niches are already trending on Instagram, and clearly, companies in those industries have an added advantage.
Sure, coming up with great content and being consistent is the best marketing strategy everyone can and should utilize, but what happens when talking about specific niches?
Check out the following marketing strategies on how to promote your Instagram account for 20 different industries, and how you can apply to your advertising strategy.
1. Marketing
For an advertising agency to succeed on Instagram marketing, it has to go the extra mile. Not only because they're specializing in the very marketing part of the process, but they need to get the attention of their potential customers – other businesses or individuals, using creative, unique and out-of-the-box content. Here's what you can do as an advertising/marketing agency:
Focus On Creative, Unique, And Out-Of-Box Content
@Redantler share's unique content to promote their Instagram account:
@Hugeinc creates content that reflects their brand using different themes and social media holidays to raise awareness:
Use Video To Engage Businesses
Another equally effective strategy, is to post videos and create a series of episodes that help to engage people by getting them to know your company and employees on a more personal level. Besides, some behind-the-scenes content never hurt anybody.
@Revenue_river hosts 'On the Hot Seat' episodes introducing an employee every time:
2. Retail
Retail companies have an advantage when promoting their Instagram account. Unlike other platforms, Instagram has a big demographics range reaching out to youngsters – 13 to 19 but does not exclude those in the prime buying age – 30 to 49.
Join 100k+ savvy Instagram marketers
Try Kicksta today and start attracting more followers who are interested in your content.
Promote Your Instagram And Products Using Shoppable Posts
Considering that in retail most products are physical, retailers can get to use Shopping on Instagram features to promote them. This feature allows adding a price tag on products. To be able to use it though, first, make sure your business is eligible for Instagram Shopping.
With shoppable posts, your company's content can appear in front of 200 million accounts of active shoppers on a daily basis through the 'Explore' feature. From there, retail companies can invite Instagram users to learn more about them, to view product prices, and to visit product pages from where they can buy products directly.
Create Instagram Stories
Apart from posts, retail companies can leverage another Instagram feature – 'Stories', to feature goods and also tag products.
@Live.uniq shares shoppable stories promoting iPhone, and customized AirPods and cases:
3. Education
Similarly to the retail industry, educational institutions, academies, online schools, and education professionals have immense potential to reach out to the younger generation through Instagram.
This popular platform is the new 'school book' or 'school help desk' for students and teachers are using it to offer actionable tips, advice, and useful resources to engage with their students and their parents. Some teachers are even using Instagram in the classroom. 
This is what you need to do if you're a teaching professional:
Offer Actionable Tips To Students
Create a separate classroom account – other than your personal, and start creating content that you think your students, their parents, or other teachers will find useful.
@teachertalesofmisssmith helps teachers offering free resources, tips, and classroom activities:
Showcase Students Projects
On your account, post what you've been doing with students and showcase their work through Instagram, allowing their parents or 'outsiders' to take a peek as well.
@Leafacademy showing photos of students working on a workshop project:
Build An Online Community Of Education Professionals/Organizations
Networking on Instagram is all about following and reaching out to the right people. You can search for new accounts to follow and explore existing accounts or industry-related hashtags.
Some of the most popular hashtags for teachers are: #teachersfollowteachers, #teachersofinstagram, #iteachtoo and #teachersofthegram.
Share News Of Your Academy And Keep Up-To-Date With Practices (E-Learning)
"For the education industry using Instagram is a level upgrade and helps them to stay up to date with current practices, checking out what's available out there, while making sure they're still relevant."

-@kicksta_co
Also, for online instructors who already own schools and are offering online courses and are looking for ways on how to promote their Instagram accounts and their academies (or vice versa) using this platform is an excellent way to increase their course sales as a whole.
@Schoolofcalisthenics – a fitness academy, is driving traffic to their website using Linktree and highlights:
There are many ways to do this using the appropriate call-to-actions (CTAs) – and profile highlights, which are guiding people to the product pages.
@Momentousinstitute – an online academy, is driving traffic to specific links of their website through LinkMy and highlights:
4. Hospitality/Restaurants
Most people love food and they aren't afraid to show it. Instagram is filled with deliciously beautiful food pictures that are working in favor of many restaurants out there.
It's called free advertising. But then again, restaurants should have their own promotional agenda. How are they going to market themselves? If you're in the hospitality industry, working at a restaurant or you're the owner, you can try the following:
Offer Discounts – Use Social Media Holidays Or Events
@Ciaobellanorthend offers a deal on salads and pasta with a reference to Cyber Monday:
Post Attractive Food Pictures (Greater/Most Expensive Dishes)
@20storiesmcr focusing on the experience the restaurant offers showing off a gourmet dish:
Interact With Food Bloggers
Focus on the experience your restaurant can offer or get food bloggers involved in the advertising process to do it for you.
@Bakersrogale_naomi food blogger is creating Valentine's dinner for two promoting Bakers Royale:
5. Fashion
The fashion industry wouldn't be missing from this list since Instagram is the epitome of the latest trends. Fashion designers and bloggers know this too well. These are some of the ways they are promoting their clothing designs:
Collaborate With A Fashion Model/Influencer
Μost fashion designers and clothing retailers are choosing to partner with personalities, Instagram influencers, or popular fitness models with a high following to increase the chances of getting viral and raising awareness on the products.
Approaching influencers in this industry is key and is the best type of advertising because it feels and looks natural.
@Weworethat, Danielle Bernstein is captured on camera creating a new trend:
Create Stories For New Clothes (e.g. Just Arrived)
Create Posts/Stories On The Latest Trends/Outfits
Use Shoppable Posts
@Nycbambi created a shoppable post as an ad, while partnering with @Netaporter:
6. Beauty
Instagram is made for beauty brands and make-up artists. Raising awareness and sharing beauty products with shopping tags on the platform is the way to go for a lot of beauty companies.
Whether they're offering makeup tips through before/after photos or introducing a new lipstick flavor that is featured by a beauty model, they're killing it. But these aren't the only ways to promote an Instagram account of a beauty brand…
Show Examples Of Makeup Designs Using IGTV
@Benefitcomsetics is introducing a new product through IGTV:
Partner With Other Brands And Run Contests/Competitions
@Thebeautyspyofficial partnering with @Kitkat and @Etudehouseofficial to offer a giveaway after a purchase:
7. Real Estate
When it comes to real estate, any real estate SEO service expert would agree that using trending hashtags to describe a property and to promote it to those who want to see it in front of their mobile screen, is one way to advertise. But the real deal-breaker is posting eye-catching content, and making sure you're adding the location of the house/apartment that's on sale or available for rent.
Post High-Quality Content (Interior And Exterior)
Photos of gorgeous properties on @Zillow: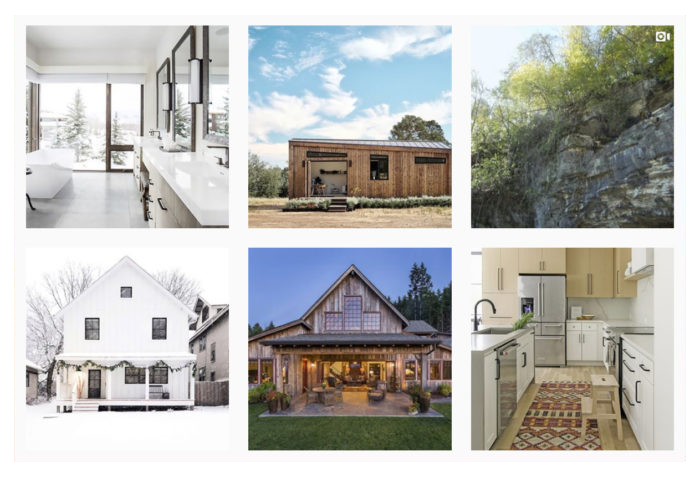 Use Geotagging
Don't forget to tag your location to increase your discoverability in the area of the property. This way, when people are searching for a particular area they get to see posts from the location. When you geotag a post, a listing of the property appears in the search, making it easier for people to find it.
8. Entertainment
Filmmakers and music artists can use Instagram to advertise themselves and their products too. This is easily done through the IGTV, which allows you to share video clips that could work as a teaser to your new movie, series, song/album or music show. You can also leverage relevant hashtags or create short stories to promote your Instagram account along with your work or share an interview with your audience.
Use Videos/Clips On IGTV
@Shakira and JLO interviewing for the Super Bowl:
Share News And Insights About Films, Shows, Albums, Or Music Videos
@Netflix preparing their audience about a new show release, Locke and Key:
9. Life/Relationship Coaching
There are many relationship coaches out there but sometimes it can be difficult finding them. If you're one of them, Instagram is great platform to help them find and get to know you. Here's how to promote your Instagram if you're in the life/relationship coaching industry:
Share Relationship Advice And Tips
@Mylovethinks offering helpful tips on each post:
Talk To People Directly By Going Live
@Stefanossifandos is going live often and communicates directly to his audience: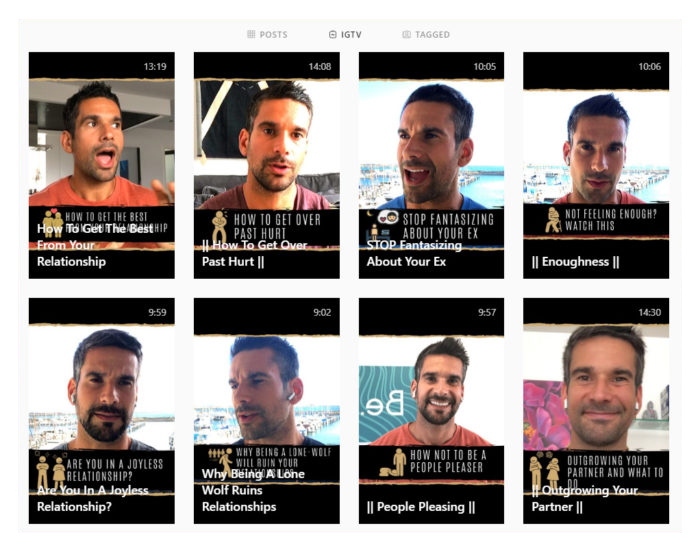 Share Relationship-Themed Or Love Quotes
@Silvykhoucasian is sharing her thoughts on relationships with a quote:
10. Travel
Another industry that has huge potential on Instagram is the travel industry and all that comes with it. The ability to create captivating photos through Instagram filters gives travel companies the green light to start creating super engaging content.
Join 100k+ savvy Instagram marketers
If you are struggling to get the attention you deserve, sign up for Kicksta today and start attracting more followers who are interested in your brand.
But there's also other methods to take into account when promoting your travel Instagram…
Share Unique Photos Of Destinations
Geotag Locations You Visit
Use geotagging to reach out to a local audience and start building a following from there. You can also geotag all the locations you visit, which will help build more awareness your account and a following in different parts of the world.
Geotagging by @Away, travel and lifestyle brand:
Share Travel Blog Posts
Using Instagram as a travel blogger is a perfect opportunity to get better engagement and drive traffic to your blog or official website.
@Beatifuldestinations is uses the bio link to get people to check out travel guides on their site:
11. Fitness
The 100-billion dollar fitness industry also found its place on Instagram, and as it was expected, it was welcomed easily and quickly. This is perfect for fitness addicts, but also for people who are taking their health seriously and are paying attention to their physique. Here's some ideas on how to promote your Instagram in the fitness industry:
Show Real Results (Before/After)
Some of the most renowned fitness coaches including the self-proclaimed 'queen of workouts', Alexia Clark, is gaining influence through her Instagram fitness account and currently has over 2 million followers. Alexia has a positive impact on people, and apart from posting her own workout videos, she also shows her followers her fitness journey.
Share Workout Videos
When it comes to creating content for Instagram, video is the most engaging type of content. For this reason, it's the perfect tool to use when you want to show people new exercise or workout routines.
Workout videos by @Crunchgym:
Share Motivational Quotes
A person who never gives up on their dreams and wants to get better needs some motivation to help them go through yet another intense workout.
A motivational quote by @kayla_itsines, fitness enthusiast:
12. Lifestyle
Lifestyle brands are known for producing high-quality advertising visuals that help to promote their Instagram accounts and their products.
What these brands are doing is targeting a specific group of people who share common characteristics. This may have to do with veganism, a special diet e.g. intermittent fasting, or anything else that describes the way they live or do things.
So, if you're a lifestyle brand and you want to promote your Instagram, you can do the following:
Work With Influencers
Content maker and lifestyle influencer @Tarmarz is partnering with @Burtsbees to promote her Instagram and the brand's products:
Give Insights/Behind-The-Ccenes Content Using Stories Or Instagram Live
@Radhidevlukia using IGTV to share her personal stories, tips, and advice: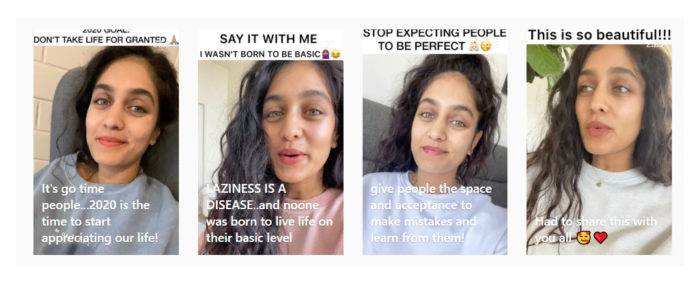 @Radhidevlukia promoting her own vegan and gluten-free @Thedirtycookiesoc on Stories: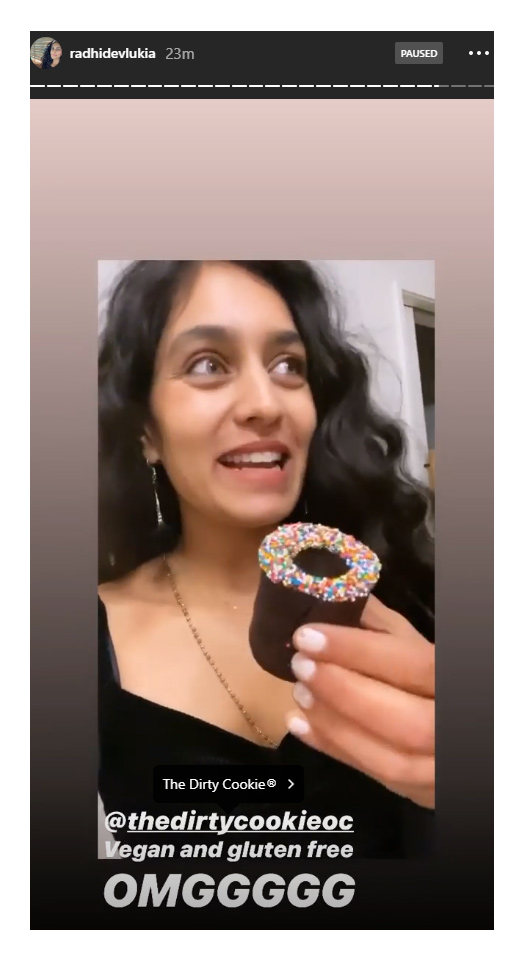 Show/Advertise Products That Describe The Lifestyle Of Your Followers
Engaging photos focusing on products and the street lifestyle by @Vans:
13. Veterinary
There are many animal lovers out there – including popular brands, which have created an Instagram account for their favorite pets making them their furry mascots. Then again, there are veterinary clinics whose Instagram accounts need a bit of a traffic boost.
If you too are a pet blogger or better yet, a veterinary practitioner, here's what you can do to promote your Instagram account:
Post Cute Photos Of Animals
Share Statistics And Raise Awareness
Showcase Your Behind-The-Scenes Content Using Hashtags
14. Gaming
The gaming industry has grown rapidly and is taking over social media.
"A lot of gamer influencers are already on YouTube and Twitch, so why can't they be on Instagram too?"

– @kicksta_co
If you're a gamer, learn what you can do to utilize Instagram the right way while reaching out to other gamers and growing within your community.
Screen-Record Your Game & Share It
Use Instagram as your live-streaming channel to share walkthroughs, game tips and suggestions with your audience. Then, you can also edit the video and repost footage of it.
@Ninja going Live on Instagram:
Alternatively, you can link your account to your favorite living-streaming platform using Instagram's bio link.
@Alia is directing gamers to his YouTube channel:
Share Behind-The-Scenes Content, News, And Updates
@Erinplaysgames is promoting the new backlit Game Boy Color:
Use The Right Hashtags
The best way to use hashtags as a gamer in order to increase your following is to combine some general gaming hashtags with more specific ones that describe the game publisher and the gaming platform you use.
The following are the most popular ones you can use on your Instagram posts: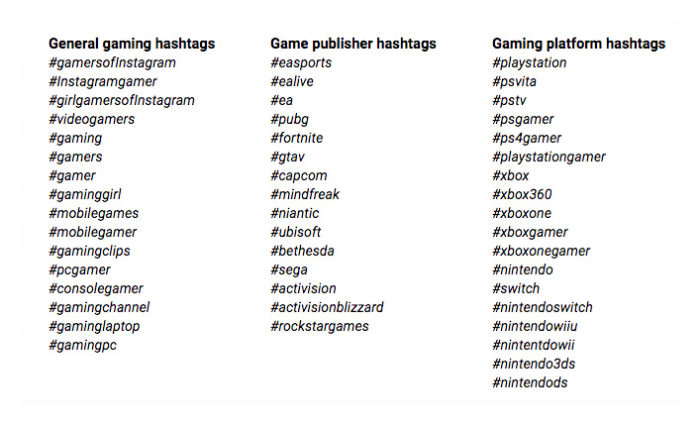 Engage With Other Gamers And Tag Them
Apart from keywords, make sure that you're using the platform to network with others. Just like for any industry, commenting, liking and sharing is 'caring'.
Search for gaming accounts or relevant hashtags to find out who else is using them and doing the same thing you do. Reach out to them and comment on their posts as much as you can – but avoid looking spammy, tag them and encourage them to follow you back.
15. Caregivers
Parenting can get difficult, especially for new parents. As such, they might need some help from time to time or someone to tell them what to do at times of crisis e.g. how they can take care of their babies the right way.
Again Instagram is here to save the day as there are many family or parenting accounts out there. Here's how they're managing it:
Share Parenting-Funny Quotes/Memes
A funny and easily relatable meme on @Averargeparentproblems:
Go Behind-The-Scenes
It's the most difficult and vulnerable times that you tend to get stuck as a parent and don't know what to do. But that's exactly when you need others to chip in. Sharing a behind-the-scenes post not only shows that you care about your baby but also for others who undergo the same situation.
@Father_of_daughters is giving glimpses of his everyday life that other parents can relate to:
Share Tips And Advice
@Mommydiaries shares insightful information about newborns:
Apart from informative content, you can also create attractive content, by using high-quality photos.
@Babycenter is sharing a beautiful image of a baby:
16. Food
Food bloggers always share the best of their work on Instagram and rightly so. Instagram filters are perfect for this as they can help them create awesome visuals capturing just about any type of food whether it's a simple dish of pasta or a colorful exotic fruit platter.
But that's not just it. Food bloggers and food brands can definitely get more creative than that:
Offer Vouchers And Run Giveaway Contests
Giveaways are the best way to encourage engagement because it offers people something in exchange for taking an action e.g. following your account, tagging their friends on the post, liking or sharing the post, or generally raising awareness.
@Jalebiwali running a food giveaway contest with a 20% discount voucher:
Share Recipes
@Buzzfeedtasty is sharing a video recipe and encourages followers to buy it through their app.
Collaborate With Restaurants
@Eatingnyc by Alexa Matthews collaborating with @Blackseedbagels and @Russosnyc:
17. Photography
As you might have guessed already, there's a lot of potential with Instagram if you're into photography. Apart from sharing magnificent pictures – of nature and people, you get to use super related hashtags and engage with followers directly.
For better engagement results though, as a photography blogger you can try the following:

Share A Story Along With Your Photos
The best photography influencers are storytellers. To get a greater appeal on your Instagram posts and stories, create a story behind every photograph and tell them what it means to you. This way other people are more likely to relate with it.
Use A Pro Camera
The more professional your camera is the better image-quality you get. It makes sense, but this depends on how much budget you have in your inventory and whether you're ready to go the extra mile to create high-quality photos for you and your followers.
Give Your Photos A Personal Touch
Whether it's nature or portraits, your photos have to show a personal touch to help people remember you. Create your 'signature' photos by doing something unique.
@Muradosmann shares unique photos capturing his wife on the lens while traveling around the world.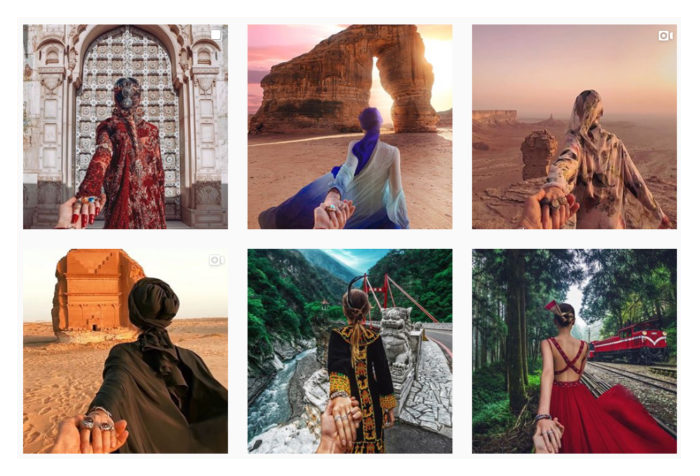 Host A Contest/Photography Competition
Running an Instagram photo contest is a fantastic way to engage followers and build an audience. With it, you can ask users to create and share their best photos for the chance to win a prize.
You can get contestants to upload their photos with your products, create videos on how they're using your products, or anything else that's worth sharing with the rest of the world.
@Bing is running a photo contest and announcing that they're accepting photo submissions.
18. Science & Tech
Can science, tech, and Instagram co-exist? Well, why not?
Many gadget influencers are out and about and are already using the platform to introduce new gadgets, describe their features and their usability, and have hundreds of people following them. So, if you're in the science or technology industry, here's what you can do:
Talk About The State Of Science And Technology Or New Gadgets
@Gadgetflow is showing off new gadgets and advertises them as products.

Share Updates Through Blog Posts
If you have a blog or a website where you talk about science and technology, create posts or stories on Instagram and drive traffic from there.
First, though, make sure you optimize your bio and take advantage of the link it allows you to insert there.
@Jasonthacker, the author of 'The Age of AI' is reposting an @Erlcsbc article on his Instagram story:
Share Interviews With Professionals In The Industry
Sharing interviews with science and tech professionals hasn't gone out of fashion. Try calling the interviewee for a talk. Once you do this, post the interview on Instagram, tag them, and watch how much engagement you can get from them and their followers.
19. Health
A recent Salesforce report showed that healthcare consumers are increasingly seeking greater personalization and real-time communication with medical practitioners. About 68% of healthcare consumers are interested in an app for health coaching and interacting with a live health coach.
This means that health professionals need to get on social media and more specifically Instagram. Through the platform, medical companies, doctors and nurses can interact with their audience better and they have more chances of getting found by new customers/patients.
Here's how medical professionals can use Instagram:
Promote Your Instagram Through Important Events And Social Media Holidays
A clever way to gain awareness on St. Valentine's day by @Medschool.inspiration:
Share Medical Tips And Advice
@Healthmagazine is giving out health tips:
Share Humorous Posts
Share Self-Care Or Inspirational Quotes
@Ivhealthnetwork is promoting an important message on cervical cancer:
20. Art & Design
Art and design agencies and freelancers are following the example of the health & wellness sector and they are focused on promoting their own Instagram accounts.
Artists, graphic designers, and even architects are showcasing their work and projects on the platform, allowing others to see what they're working on and advertising their products and services.
If you're one of them, here's how you can leverage Instagram to your benefit:
Connect With Other Artists
Perhaps the most important thing about an artist is networking with like-minded people and creating a professional circle that welcomes your art. Search for Instagram accounts using the hashtags you're using to describe your work, and engage with them through a direct message.
Present Your Work/Masterpieces
@Emma.wtj is a painter and is showing her work on Instagram:
@Elle_eclectic posting behind-the-scenes content and her paintings using video and photo collections:
Show Before/After Photos, Graphics, Illustrations
A before and after by @kitchens_of_insta:
Share Art Accompanied By A Real Story
@Elikaleesears's drawing and a story that goes with it:
Use Relevant Hashtags
Which hashtags you're using depends on your niche and specific area subject. However, any creative artist can use hashtags like:
#artistsoninstagram, #artistsofinstagram, #artists, #design, #designer, #graphicdesign, #architecture, #architecturephotography, and #architecturelovers amongst others.
Use these along with more subject-specific hashtags every time you post to drive traffic to your profile, and make sure to monitor your results using Instagram Insights or other analytics tools.
How to Promote Your Industry on Instagram
As you can see, the future is certainly looking bright for Instagram lovers and the more you use it, the better the customer engagement and awareness you gain for your brand. Whether you're in the marketing, travel, or food industry, there are lots of things you can do to promote your personal business or brand on Instagram and monetize your content.
Many people are getting inspired by what you do and they're expecting to see what you post on their feed, so don't hide away. Keep promoting and sharing what you love doing the most!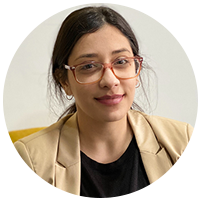 Kyriaki is a Content Creator for the LearnWorlds team writing about marketing and e-learning, helping course creators on their journey to create, market, and sell their online courses. Equipped with a degree in Career Guidance, she has a strong background in education management and career success. In her free time, she is crafty and musical.
Instagram Growth Hacks
Join over 100k+ marketers and influencers who get the latest Instagram tips & tricks sent to their inbox every week