Trending Instagram Hashtags In 2019 That You Should Care About In 2020
Reading Time: 7 minutes
Hashtags are an important and effective method of social media marketing — and trending Instagram hashtags are even more essential. Adding hashtags to your posts can help increase engagement; posts that have at least one hashtag receive 12.6 more engagement.

Trending Instagram hashtags, which can be defined as tags that are frequently used by a large number of accounts, can help increase your brand visibility and get that engagement rate even higher. Here are the top trending Instagram hashtags in different industries that you should take note of in 2020.
Trending Instagram Hashtags 2019
Let's take a look at the most popular Instagram hashtags for 2019 and which ones will continue to be popular in 2020.
Food
According to SocialBuddy, these hashtags are trending in the food industry in 2019:

#Food
#FoodPorn
#Yummy
#Foodie
#Delicious
#Dinner
#Breakfast
#Yum
#Lunch
#Homemade
Which of these trending Instagram hashtags should you focus on as we move into 2020? #Food is a good one to keep around — this tag is very general, so it's probably not going to stop trending anytime soon. #Homemade is another, as consumers are beginning to desire home-cooked food more and more; 77 percent of Americans would rather eat a homemade meal than eat at a restaurant, and New Year's resolutions often involve cooking more at home. By using the hashtag #Homemade, then, you can get more interested eyes looking at your photos. And finally, #Delicious will most likely continue to trend as well because it's a simple way to categorize pictures of yummy food.
Fashion
These are the top fashion hashtags used on Instagram in 2019:

#Fashion
#Style
#OOTD
#InstaFashion
#Vintage
#FashionBlogger
#Fashionista
#StreetStyle
#Stylish
#InstaStyle
#InstaStyle is falling to the bottom of the list and might not be the most effective way to market your brand. Instead, use #vintage and #OOTD to keep followers engaged. "Outfit of the day" posts are popular because they help users to get inspiration for assembling their own stylish outfits, while vintage clothing isn't going anywhere either. Your brand can get more visibility by using these trending hashtags.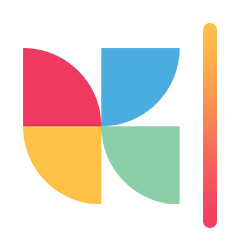 Want to organically grow your Instagram and gain REAL followers?
Fitness
These are the fitness hashtags used most often in 2019:

#Fitness
#Gym
#Fit
#Workout
#FitFam
#Health
#Bodybuilding
#Fitspo
#Healthyfood
#WeightLoss
The fitness industry is huge on Instagram, and fitness brands can do a lot by using trending hashtags. #Fitness, #Gym, and #Workout are a few of the most obvious popular fitness tags. For 2020 trending hashtags, you'll also want to utilize #Fitspo — a shortened term for "fitness inspiration" — and #WeightLoss. This hashtag is especially important just after the New Year, as losing weight is the most popular New Year's resolution.

Retail
In addition to losing credibility and potential partnerships, fake followers can wreak havoc on your account. Purchasing fake accounts or bots will often result in these profiles leaving spammy comments on your content. These comments range from promotional posts to inappropriate comments that will make your own content seem unappealing to others.
These are the most popular retail hashtags on Instagram:

#Retail
#Fashion
#Design
#Wholesale
#Shopping
#Interiordesign
#Business
#Visualmerchandising
#Art
#Marketing
Retail companies can get ahead of the game by using #Retail and #Shopping to market their brand. These general tags are hugely popular, with millions of posts each, and consumers regularly browse these tags to find new products to buy. Based on what sub-niche your brand is in, you might benefit from using tags such as #Art and #Marketing in 2020, too. Just make sure you're only using retail hashtags that are relevant to what you're posting about.

Travel
These are the top trending Instagram hashtags used for travel in 2019:

#travel
#trip
#traveling
#experience
#traveler
#travelphotography
#travelblogger
#traveltheworld
#travelblog
#travels
The travel industry is huge on Instagram — the app's visual nature works well for sharing travel images, and the tourism industry on IG is booming. Bloggers, influencers, and other travelers regularly utilize these hashtags to help their posts be found, and these tags work for brands, too. If you're not an influencer, stay away from tags such as #travelblogger in favor of using broader tags such as #travel and #traveltheworld, like travel company Rainbow Mountain Travels did here.

Music
These are the most popular music industry hashtags used on Instagram in 2019:

#InstaMusic
#InstaVideo
#InstaMusicVideo
#musicmonday
#instalove
#tbt
#acousticmusic
#livemusic
#instaartist
#InstaMusic is an extremely popular trending Instagram hashtag that's not going anywhere; frequented by solo musicians and brands alike, it's a good way to get some eyes on your posts in 2020. Music brands can also benefit from tags such as #acousticmusic and #livemusic. Kremona Guitars used the hashtag #acousticmusic to advertise its guitars, knowing that musicians will browse the hashtag and see the post.
Sports
These are the top sports hashtags used on Instagram in 2019:

#football
#sport
#fitness
#nfl
#nba
#basketball
#soccer
#baseball
#training
#Sports and #fitness will continue to be 2020 trending hashtags; they're basic, general tags that work for anybody from professional athletes to lifestyle brands to sports marketing companies, with a Muay Thai clothing brand using both tags here. Businesses that focus on only one sport will also benefit from tags such as #basketball or #golf in 2020.

Entertainment
These are the top entertainment hashtags used in 2019:

#entertainment
#music
#fun
#love
#hiphop
#comedy
#party
#events
#funny
#dance
Entertainment companies — think a film company, a local theatre, or a DJ — can get a lot more business by using trending hashtags on Instagram. The top 10 entertainment hashtags from 2019 will likely all continue to trend in 2020, but remember, only use hashtags that are relevant to your business (a dance studio could benefit from #hiphop while a film company most likely wouldn't).

How to Use Trending Hashtags Effectively
Use trending hashtags for Instagram strategically to reach as many users as possible. Hashtags are a great way to find your target audience, as a hashtag categorizes a post where people who are interested in a certain topic can find it. You can create a good user experience for Instagram users by only using relevant hashtags on your posts; that way, you won't waste the time of anybody who's not interested.
The first thing you'll need to do is learn how to find trending hashtags on Instagram. One method of doing this is simply searching for hashtags on Instagram. By typing a general hashtag — such as "fashion" — into the search bar, Instagram will also give you a list of related hashtags to peruse.
Another way to find hashtags is to use hashtag generators. These tools, which are usually free-to-use, generate a list of related hashtags when you type a word in the search bar. There are also filtering options which allow you to view hashtags with a certain number of posts.

Many companies will also publish round-ups that list the current most popular hashtags in certain industries. Searching the Web to find blog posts like this can further inform your strategy as you work to find trending hashtags for Instagram, reinforcing your decisions as you dial in your list of tags.

Finally, one last method of how to find trending hashtags on Instagram is to look at what your competitors and industry leaders are doing. By keeping an eye on these posts, you can get a feel for what your target audience is talking about and draw inspiration for some new hashtags to add to your list.

Once you have your list of hashtags, it's time to start using them. Something important to note is that you don't want to use the same exact hashtags on every single post; this can look spammy, and besides, some hashtags may not go with certain posts. To ensure maximum relevance, switch things up! Many brands do several types of Instagram posts — for example, a video on Monday, product post on Wednesday, and employee spotlight on Friday. Create a list of hashtags for each type of post and then copy and paste the correct list into each of your captions. Using trending hashtags can help you get on users' explore pages, exposing your brand to more sets of interested eyes.

How to Create A Hashtag That Will Start Trending in 2020
You can also create your own trending hashtags for Instagram. Start small, using a simple yet unique branded hashtag on all of your posts. Promote the hashtag often via posts and Instagram Stories and ask your followers to share posts with the hashtag, too. By taking these steps, you'll slowly begin to see your hashtag grow and maybe even end up trending.

Here's a good example: World of Dance, a television show, has created a couple of branded hashtags that have amassed a sizeable following. One is #thisiswod, created to share videos from the TV show; another is simply #worldofdance, with a third branded hashtag #wodlive19. World of Dance promoted the hashtag to the show's viewers first and then slowly began to expand into the broader dance community. Now, the hashtags have thousands of posts and followers and are frequently used by dancers around the world.

To have an even better chance of creating a trending hashtag, find a timely hook to include: Take a story that's in the news or an event everybody's buzzing about and link it back to your company somehow. This will help more social media users pick up on your hashtag and begin using it too.

The Takeaway
Trending hashtags can be hugely helpful if you use the right ones. It might take a little work to figure out which tags are best for your brand, but once you've got your list of hashtags dialed in, you can start growing your account — just be flexible and willing to tweak your hashtags throughout the year if needed. By using 2020 trending hashtags, you can give your brand the visibility boost it needs.
Bonus Content
Here's an infographic material containing all the trending Instagram hashtags we discussed here. Share with you friends on social media or embed on your blog using the embed code below:
Share this Image On Your Site
Instagram Growth Hacks
Join over 10,000+ marketers and influencers who get the latest Instagram tips & tricks sent to their inbox every week