How To Grow Your Instagram Using Content Creation Best Practices
post
Do you need to grow your Instagram? That's probably a rhetorical question — no matter how many followers you have, it's always helpful to have more.
But the best methods to get Insta followers might seem like a puzzle. Maybe you've been trying your best to focus on growth, engagement, and sales, but it just isn't working.
If so, you might be overlooking one important piece of the puzzle: content.
That's right — content is perhaps the single most important aspect to help grow Instagram followers. And by focusing on yours, Instagram growth can be explosive.
Let's break down why exactly good content is so important and some actionable strategies for creating the best content possible.
How Does Good Content Help You Grow Your Account?
Instagram is an extremely visual platform, and that's why great content can help you get Insta followers. Think about the brands you follow from your personal social media account. Most likely, you don't waste your time on profiles that have blurry photos, no captions, and never utilize Instagram stories. Instead, you probably follow brands that serve up high-quality content every day — posts that inspire, educate, or inform you, or all three!
And the statistics back this up. Some studies support the concept that content quality matters most when it comes to getting engagement, rather than hashtags or other strategies.
If you're using Kicksta to help grow your account, good content is even more important. Kicksta interacts with other users from your account, liking their photos so those users will come back and like yours — and hopefully give you a follow. This theory only works, however, if you have high-quality, interesting, and relevant content. People will make their decision to follow you (or not) based on the type of content you post. Posting great content ups the chance that they'll hit that "follow" button.
So now we know: Content is important. It's essential, really. And you can use the following steps to make sure yours is amazing — and to grow Instagram followers.
Develop A Content Plan
Before you jump in and start posting, develop a content plan that will help you know what to post to get the best results. Here are a few things you need to do as you build your strategy to grow your Instagram.
Choose Your Content Theme
Your Instagram theme simply refers to the aesthetic of your account — in other words, what your profile looks like. Having a good theme can help you grow your Instagram followers as people notice how nice your profile looks. Your theme is an extension of your brand, presenting a visual representation of what you do.
Blue Sky Planners has a theme that incorporates lots of fresh pastel colors; it's on theme with Blue Sky's brand, utilizing the colors in the company's logo. You'll also notice lots of videos with the same basic image: a brown paper gift with hands ready to unwrap.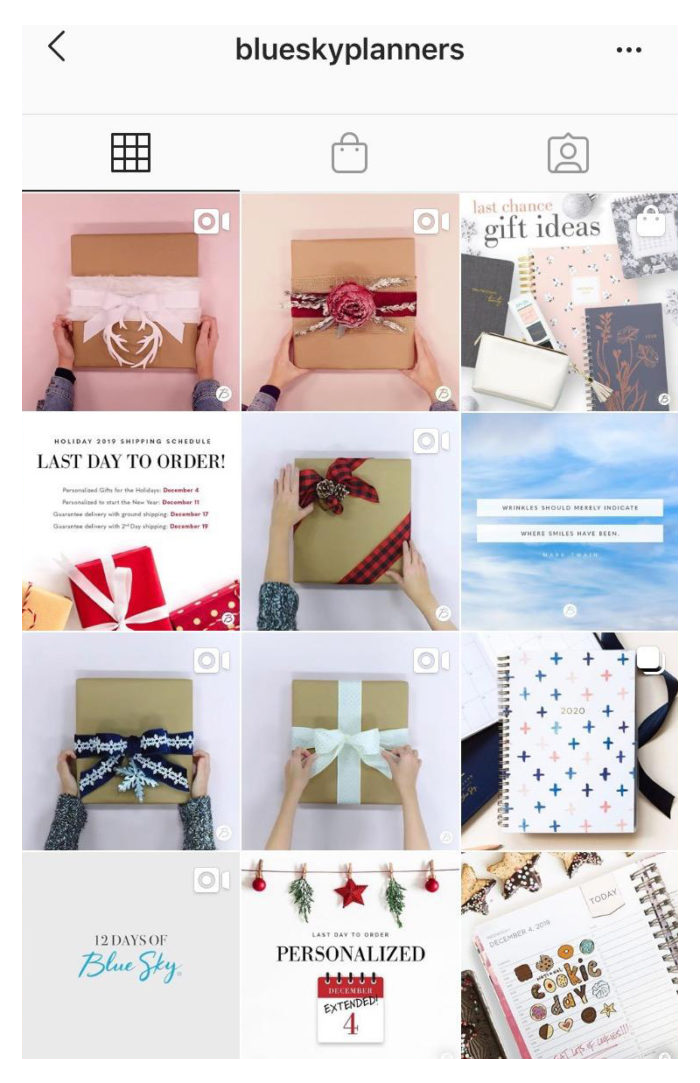 This theme is effective because the pretty colors give it a calming effect. Plus, it's not cluttered, and it's easy for your eyes to take everything in. Be consistent with your theme for best long-term results.
Preparing Engaging Captions
Captions are an extremely important component to help grow your Instagram. They support your image by explaining it further, and oftentimes, they give your readers a task to do ("Click the link in our bio").
Depending on the nature of your brand, captions can be poignant (this is a good approach for nonprofits) or humorous; SoulCycle finds success by crafting motivational captions. Don't forget to always include a CTA, spurring your followers into action.
Include emojis! According to Share, mid-size brands (1,000 to 10,000 followers) get the best engagement by using four to 10 emojis per caption. Smaller and larger brands (under 1,000 followers or over one million) should stick with one to three.
Research Best Hashtags
Instagram hashtags are an important method of expanding your reach, and when it comes to the best methods to grow your Instagram, hashtags can't be overlooked. Even just one hashtag can increase your engagement by up to 12.6 percent. Instagram allows up to 30, so you should definitely use all 30!
You'll have to do some research to figure out the best hashtags for your brand. Look at your competitors' accounts to see what they're doing; search a basic word related to your business in the Instagram search bar (such as "fitness") and see what longer hashtags come up.
You can also use a hashtag generator to find the best tags to get Insta followers. Kicksta has a free hashtag generator that recently got a makeover with some new features. You can use the generator to search for hashtags based on several categories — top tags, random, and best match. Then, you can even save the ones you choose to different hashtags group lists. This is a great way to come up with some high-visibility hashtags and increase engagement.
Plan Your Grid
After you have your theme figured out, you'll need to plan your grid. Your Instagram grid simply refers to the way your photos are laid out on your profile. Having a well-planned grid can help your account seem much more attractive to anyone who comes across it.
For example, food blogger Nicole @allergylicious has a beautifully curated grid where all of her photos coordinate with each other. Her pictures have white backgrounds and include seasonal shades of brown and red. By planning her grid, Nicole created an Instagram account that's visually appealing and makes people want to hit follow. You can grow Instagram followers too, by planning in advance.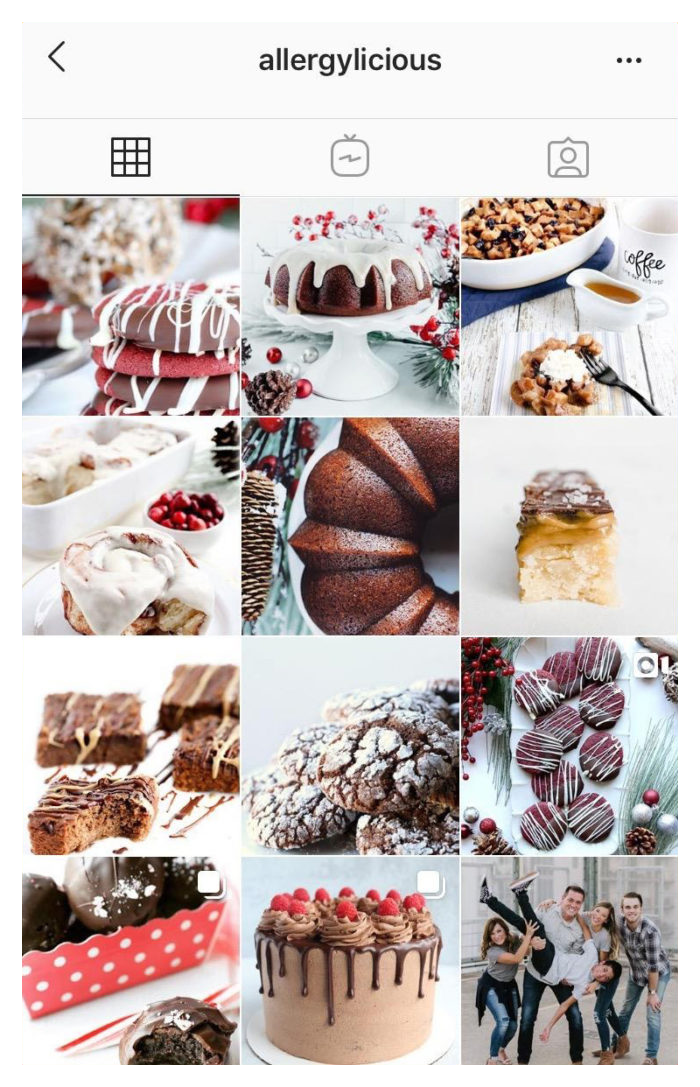 Some companies and influencers like to follow a specific pattern where they post three types of photos — maybe a product shot, a photo of a person, and a graphic with text — on the same schedule. That way, their grid lines up vertically.
Whatever you decide to do, lay out your grid in advance so you'll have an idea of what it will look like. One of the best tools for this is Planoly, an Instagram preview app that's extremely helpful for planning. Upload your photos to the app and you can see exactly what they'll look like on your Instagram grid. When you're ready to upload them for real, you'll get more Insta followers thanks to your careful visual planning.
Create Stunning Content
Once you've mapped out your strategy to grow your Instagram, it's time to put it into practice. There are several Instagram tools out there that can help you save time as you prep content and try to get Instagram followers. Here are a few that we recommend.
Design Templates
There are dozens of websites that have design templates for Instagram. Why should you use templates? A design template that lets you drag and drop elements such as images, stickers, and customized text is a lot faster than creating your own post from scratch. Plus, if you start with the same basic template every time, your Instagram grid will have a cohesive look.
Canva is an example of a website with ready-to-use design templates. You can choose from several different templates sized for social media and then pick backgrounds, add text, upload your own photos, and more.
You can also use templates for Instagram Stories. The app Story Art has dozens of templates that can help your Stories look clean and attractive. Using design templates to post high-quality visuals can grow your Instagram in a big way.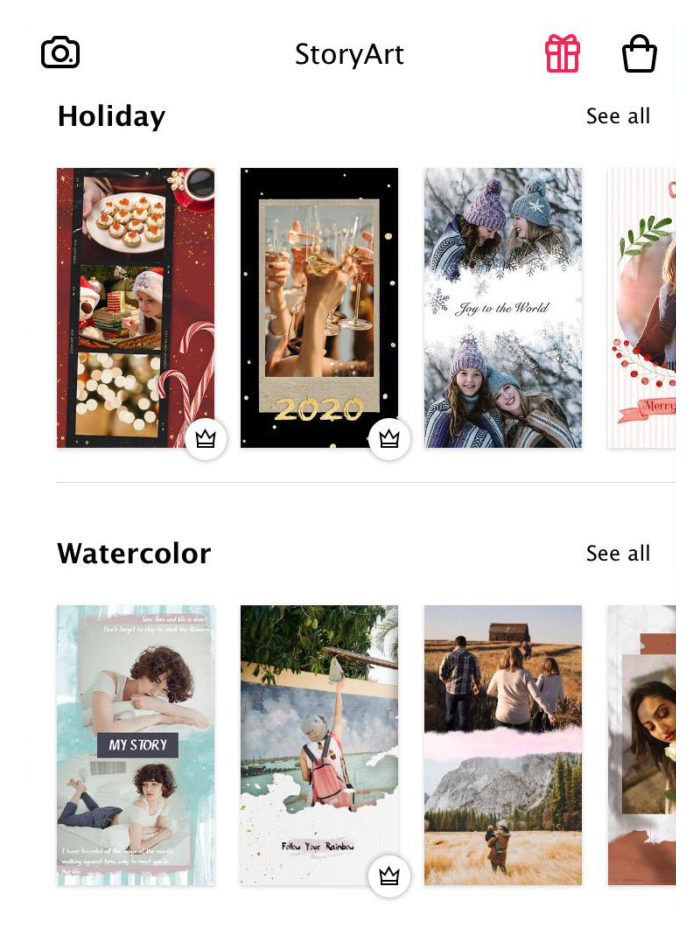 Stock Photos and Videos
Need some photos that will help you grow Instagram followers? Stock photo websites have you covered. Look for websites that offer royalty-free photos; royalty-free materials are available to use without paying royalty fees for each use. The opposite of royalty-free images is copyrighted images. These types of photos are not okay to use, because you don't own them.
Want to grow your Instagram and engagement?
Try Kicksta today and start attracting more followers who are interested in your brand.
You can find safe-to-use photos for free on stock photo websites. Pixabay and Pexels are two of the most common sites, with Pixabay containing over one million photos and videos. Unsplash is another free option that has creative photos.
If you have money in the budget for images, use a website such as iStock or Shutterstock. The photos on these sites come at a cost, but they're more high-quality than what you'll find elsewhere.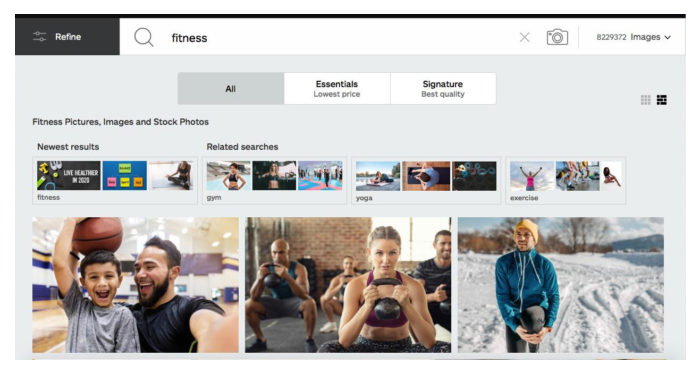 Image Editor
Once you have images ready to go, you may need to edit them to make sure they all look similar and match with your theme. VSCO is an example of an Instagram photo editing app. Using the same filter on all of your photos is a good way to tie everything together.
Adobe Photoshop is another helpful tool that's easy to use even if you don't have much photo editing experience. Try editing all of your photos in one batch and then scheduling them to go up throughout the week. Posting consistently is hugely important to grow your Instagram, so scheduling in advance can help you make sure you don't forget to post.
Follow These Creative Tips
Wondering how to leverage the power of content and grow your Instagram in a specific industry? Check out these specific recommendations.
Travel
The travel industry is a booming one on Instagram — travel influencers are projected to be a five to 10 billion dollar industry by next year. What does this mean for travel brands trying to grow Instagram followers? It means the time is ripe to start producing more content on IG.
In some ways, your job is easy because traveling naturally lends itself to great photos. Other good ideas include letting your followers get an insider's peek by having an influencer film their journey through a certain location, and tapping into user-generated content as much as possible. Since 76 percent of travelers post photos of their vacation on social media, there's a lot of content already out there — and UGC often feels more genuine and real.
Airbnb has a popular Instagram account, with over four million followers. The company posts daily photos of breathtaking locations around the world. Each caption makes things a little more personal by introducing you to the location's host and explaining a few nearby options for activities.
Food
From restaurants to manufacturers to recipe bloggers, food is another popular category on Instagram, and if you're a food brand there are a few things you can do to make your feed pop and grow your Instagram. First of all, high-quality photos are essential; make sure all of your photos have plenty of natural light and the background of the photo isn't cluttered.
Second, try using memes and humorous captions. Many brands, especially fast-food establishments like Wendy's, have found success recently by using this model; Wendy's has 952k followers and an engagement rate of 1.85 percent.
Finally, since the food we eat changes throughout the year, don't be afraid to change your grid and really play up the seasonal aspect — featuring bright popsicles in the summer, pumpkin spice everything in the fall, and cozy cookie shots in the winter. For instance, check out this summer themed shot from allergen-free brand Daiya Foods.
Everyone needs food. But by using these tips, you can make them want yours.
Fashion
Hundreds of thousands of fashion brands show off their style via Instagram. How can yours stand out? One helpful method is to take your followers behind the scenes. Instead of simply posting product photos, include shots from your warehouse, pictures from events, and employee spotlights. This can help followers really connect with the heart of your brand — which will make them more likely to purchase from you in the future.
When you do post product photos, it's also important to make sure to use the product tagging feature. As you get Insta followers who are looking at your posts, product tags can save them a few steps if they're interested in a product. Instead of going to the link in your bio, all they have to do is tap the picture to see product details, just like this image from clothing brand Slaydon & Rose.
Sports
Sports brands need to harness the power of storytelling for best results. After all, that's what many athletes live for — the thrill of the game and the motivational stories of players who came before them. Run campaigns that tell athlete stories, such as an interactive day-in-the-life Instagram Story takeover with a professional athlete.
Partnering with athletes as influencers is a smart marketing move to grow your Instagram, too. Influencer marketing is an effective way to get your products in front of more people, and by partnering with athletes, you can create content that gives your followers more of what they want: stories about the sport they love. Here, Ringor Softball posted a photo of athlete Kirsti Jessmer.
How To Grow Your Instagram With Content
On Instagram, content is king — and by recognizing that, your business can be king too. Work through these suggestions and start applying them as you create content for your account. As you implement content creation best practices, you'll start to grow your Instagram slowly but surely — and as long as you keep posting quality content, that's the kind of Instagram growth that will stick.
Instagram Growth Hacks
Join over 10,000+ marketers and influencers who get the latest Instagram tips & tricks sent to their inbox every week