Instagram Statistics Marketers Need To Know In 2020 [With Infographic]
Are you using Instagram statistics properly? Statistics exist to show marketers and their clients what they're doing right and where they can improve their current Instagram campaigns. Though many marketers and their clients know the importance of these statistics, few understand how to effectively use them to bolster their Instagram marketing campaigns.
In these article, we'll be looking at the most important Instagram statistics marketers need to know in 2020. But before we go into the details, let's take a look at this infographic material for a quick overview.
Instagram Active Accounts
As marketers craft their 2020 social media marketing campaigns for their clients' Instagram accounts, one of the most important Instagram statistics to pay attention to is the number of active accounts on Instagram. Currently, over 1 billion active users have an Instagram account with over 500 million users accessing their Instagram accounts on a daily basis.
Paying attention to these statistics will help marketers better refine their targeting efforts. While many brands and influencers try to inflate their follower count with Instagram followers that they pay for, oftentimes these accounts are no longer active or are bots. Use these statistics to start weeding out fake and inactive profiles on your clients' Instagram accounts. By refining your clients' followings to real and active Instagram followers, you'll soon see an increase in overall engagement.
Time Spent on Instagram
Though Instagram is one of the most important platforms that brands use to connect with their customers and increase brand awareness, the way Instagrammers are interacting with the platform is changing.
"The average Instagram user spends a total of 53 minutes a day on the platform"

– @kicksta.co
This information highlights the importance of delivering content in a quick and easy manner. Marketers hoping to improve their reach in this 53-minute block of time should invest in powerful, visually stimulating content that is quick and easy for Instagram followers to digest. With over 100 million videos and photos saturating Instagram daily, marketers need to supplement their content creation with more intentional growth strategies.
While 53 minutes may not seem like a lot of time, comparatively, Facebook users typically spend 41 minutes on the platform, 28 minutes a day on Snapchat, and 52 minutes on TikTok. With Instagram still in the lead, marketers should do all they can to make the most of users' time on the app.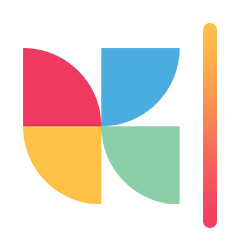 Want to organically grow your Instagram and gain REAL followers?
User Stats in the U.S.
Marketers that are reaching out to a US-based audience should pay attention to statistics like the number of Instagram users in America. More studies show that 116 million Instagram users are located in the U.S., 37% of whom are adults. Thus, an average of 43 million adults actively use Instagram and may potentially become new customers.
While a small amount of U.S. users shop on Instagram, (11% to be exact), brands hoping to use Instagram for business must rely on marketers' improved efforts to cash in on these shoppers.
Number of Users
A total of 1 billion people use Instagram each month. This means this is still the largest platform that businesses can use to directly access their audience.
Though most brands understand the power of Instagram for business, many need to take an updated approach to their Instagram campaigns. Though there are 1 billion users on Instagram, there are millions of brands, businesses, and other Instagrammers that are competing for your audience's attention.
Statistics like these highlight the importance of standing out amongst the competition on Instagram. Many marketers rely on Instagram growth services to attract more Instagram followers to increase their clients' engagement. With services like Kicksta, marketers can better connect their clients with their target audience.
Business Profile Stats
Instagram is a powerful tool for businesses. With over 25 million businesses using Instagram to connect with their audiences, more brands than ever before are finding new ways to use the platform to bridge the gap between consumers and companies.
Though many Instagrammers use their accounts to follow friends, family members, and celebrities, 90% of Instagram users also follow their favorite brands that use Instagram for business. With this in mind, marketers must double their efforts in 2020 to strengthen their Instagram marketing efforts.
Compared to the number of users on Instagram, there's a relatively small number of business profiles on the platform. Brands and businesses can use this to their advantage as more and more consumers are interested in connecting with brands through Instagram. Marketers can harness this interest by using their clients' business Instagram accounts to the fullest potential.
With promotions via Instagram's sponsored posts, shoppable content, an optimized profile, and more intentional efforts to monetize their client's Instagram accounts, marketers can bolster their Instagram campaigns to maximize their marketing efforts.
Instagram Engagement Stats
With such a high percentage of accounts following businesses, it makes sense that 200 million Instagram users visit one or more business profiles daily. The median engagement rate on Instagram is 1.60%. This percentage speaks to the level of organic reach that Instagrammers have when interacting with business profiles as well as the accounts of other users.
---
---
Though 1.6% may seem particularly low, these Instagram statistics indicate ample room for growth for marketers hoping to drive engagement for their clients. Other Instagram statistics also show that video content receives 38% higher engagement than photos. This statistic gives marketers a better idea of where to refine their content creation efforts to include more visually stimulating content.
E-Commerce Stats
In addition to more video posts, Instagram statistics show that Instagrammers also favor interactive content. Studies show that over 130 million people engage with shoppable Instagram posts on a monthly basis. With 11% of Instagram users reportedly using the platform to shop, marketers should be sure to encourage more of their followers' customers to purchase directly through the platform.
The following statistics reveal the actions that Instagrammers take after seeing a product or service on the platform:
79% search for more information after seeing a service or product
67% visit the brand's app or website
47% make a purchase online or offline
35% visit the retail store
33% follow the brand's account online
These numbers show how effective promotional posts on Instagram are. Content that highlights a brand's latest products or services while encouraging customers to take action and learn more are all powerful ways marketers can use this platform.
The future of shopping on Instagram is innovative. The coming years are likely to see more video-oriented interactive campaigns that make it even easier for customers to make purchases from posts, stories, direct messages, and anywhere else in the app. Experts expect to see Instagram increase customer conversions significantly. While Instagram is currently still predominantly used as a tool to encourage followers to visit a company's website, shop, or join a mailing list, the future promises to close the gap in the conversion funnel.
Influencer Marketing Stats
Influencers and Instagram seem to have a fluctuating relationship these days. While Instagram used to be the sole stream of income for many influencers, influencers have to refine their following and efforts if they hope to monetize their reach. 
"The average influencer earns anywhere from $100 to $2,085 per post, with marketers dedicating 69% of their budget to influencer marketing on Instagram."

– @kicksta.co
Marketers that aim to put their influencer marketing budgets to good use must be sure to work with reputable influencers that have real followers and a healthy level of engagement. By thoroughly researching each influencer before agreeing to work with them, marketers can make the most of their budgets and grow their clients' reach exponentially.
User Intent & Behavior on Instagram
Other important statistics marketers should focus on, are those that reveal Instagram users' intentions and their behavior on the platform. Instagram statistics show that 84% of Instagrammers use the platform to discover new products, 80% like to research new services or products, and 81% use Instagram to help them make the decision of whether or not to make a purchase from a brand.
As a marketer, make sure to tailor your content with this in mind. As more and more users turn to Instagram to satisfy their needs as consumers, marketers need to create content that helps potential customers make the decision to make a purchase.
Most Followed Accounts
In marketers' efforts to attract more followers, they should pay attention to the Instagram statistics of the most followed accounts on the platform. Currently, Instagram is the most followed account with more than 329 million followers. Nike has over 90 million followers, Victoria's Secret has over 68 million, and Huda Beauty, Gucci, and Chanel have over 35 million followers.
As Instagram is the most followed account, it sets the best examples for marketers learning how to better engage their clients' audience. The official Instagram account has a highly curated feed of other users' content. This focus on user-generated content creates an instant connection with other Instagrammers, generating instant engagement and inspiring other Instagrammers to tap into their own creativity.
Marketers can take a page out of Instagram's book by prioritizing visually stunning content and putting a heavier focus on engagement. With more user-oriented campaigns that prioritize the connection between a brand and its followers, marketers are guaranteed to see a boost in engagement.
Instagram Stats
Your Instagram statistics reveal what followers connect with most, and what they want to see more of from your clients' accounts. With a better understanding of these Instagram statistics, you'll be able to improve the engagement on your clients' accounts and attract more followers.
Instagram Growth Hacks
Join over 10,000+ marketers and influencers who get the latest Instagram tips & tricks sent to their inbox every week