5 Travel Instagram Accounts You Should Follow in 2020
Reading Time: 4 minutes
There's certainly no shortage when it comes to travel Instagram bloggers. The most successful Instagram accounts boast millions of Instagram followers and have thousands of comments. In addition to sharing beautifully curated travel Instagram content, these travel aficionados engage with their followers and build authentic audiences of captivated Instagrammers.
Here's the five travel Instagram bloggers you should be following in 2020:
1. @Gypsea_Lust
Veteran travel Instagram blogger Lauren Bullen, is a 24-year old Australian that spends her days adventuring throughout the world. With a focus on fashionable outfits and a bohemian lifestyle, her travel Instagram features posts of her endless adventures with her partner. This blonde beauty's most popular pictures show her climbing up canyons, enjoying coffee with wild animals, and exploring the furthest corners of the world.
By creating a consistent theme with her own dynamic preset filters, Lauren's Instagram is a beautiful array of stunning, sharp, and colorful images that all tell a story of the beauty of the world. This travel queen invites interested Instagram followers to shop her presets by linking to her other account @doyoutravelpresets. In addition to her gorgeous travel shots, Lauren promotes a healthy lifestyle with her fitness photos and stories.
In true @gypsy_lust fashion, she often shares photos donning her favorite bikini sets amidst the sand and the sun.
Lauren's posts show how easy it is to reach your audience with carefully selected Instagram travel hashtags like "#Indonesia and #Bali, clever captions, and a clear photo with a picturesque view
In addition to using the right Instagram travel hashtags and posting clever travel Instagram captions, Lauren uses contests to garner even more engagement. Another recent post of hers offers her Instagram followers the chance to win luggage sets, boasting over 12,000 comments and 47,000 likes.
Want to boost your engagement like @gypsea_lust? Use Kicksta's hashtag generator to identify the right Instagram travel hashtags for your niche audience. With this generator, you'll know exactly which key Instagram travel hashtags will be the most effective in attracting new Instagram followers.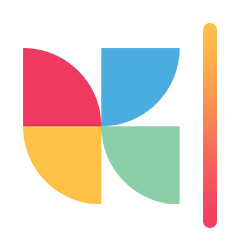 Want to organically grow your Instagram and gain REAL followers?
2. @LokitheWolfdog
It seems that most of the world can't get enough of seeing dogs on Instagram. When it comes to Loki the Wolfdog, it's a dog's life and we're just living in it. From the adventurous posts of Loki exploring the wild, to stories of him spending time with his humans, it's impossible not to fall head over paws for this pup.
Quite the traveler himself, Loki's feed features pictures of him everywhere in the world. Whether he's diving deep into the bluest ocean waters or hiking the world's most rocky trails, Loki's made a name for himself by being the adorable furry friend that shows us the true wonder of globetrotting, and shares his stories via travel Instagram captions along the way.
With 2 million Instagram followers, and over 100,000 likes on his most popular photos, Loki is a veritable travel Instagram star.
In addition to sharing the cutest photos of Loki and his brother, the humans behind Loki's travel Instagram account have their own company Loki Naturals selling CBD tinctures. While Loki's posts often don't include hashtags, they do use the branded hashtag "#lokinaturals" to make it easier for their customers to find these products.

3. @TaraMilkTea
Hailing from Sydney Australia, Tara or @taramilktea, is a traveling creative with over a million Instagram followers. Carefully choosing her aesthetic with warm hues and glowing tones, Tara's profile depicts her carefree aesthetic perfectly.
One of Tara's most liked pictures has over 39,000 likes and features Tara at a dreamy seasonal event celebrating her upcoming collaboration with @wonderlustandco. Using the branded hashtag "#wcoxtaramilktea", Tara highlights the collaboration with the following caption:
4. @DoYouTravel
Jack Morris of @doyoutravel is another world traveler with over 2 million Instagram followers and the partner of @gypsea__lust. Sporting a dark and mysterious theme, @doyoutralvel's high contrast photos tell a story of a globetrotter and his partner taking in unique sights all over the world.
One of @doyoutravel's most liked photos is a picture of Jack and Lauren looking up while they float over them in Turkey. He uses the hashtag #doyoutravelpresets, to advertise his own strand of photo presets.
Want to grow your followers like these travel bloggers?
Sign up for Kicksta today and watch your number of Instagram followers soar!
5. @Spiritedpursuit
Self-taught photographer Lee Litumbe started her lifestyle travel blog, Spirited Pursuit, to create content about her worldwide travels, as well as share photos of others' experiences. In addition to fabulous photos of all her adventures, Lee creates guidebooks to give others the best traveling tips.
Follow @Spiritedpursuit if you need a sunshine-filled pick me up with the best of the great outdoors. Always one to share inspirational words of wisdom through her travel Instagram captions, one of Lee's most beloved photos is a picture of her all smiles in Zanzibar, Tanzania. Boasting over 12,000 likes, this image is captioned with the following:
Lee uses a branded hashtag at the end of her posts to make sure her followers can easily connect to her other content as she reminds followers to make room for adventure in their lives.
If you're an aspiring travel Instagram blogger, you should to find a unique niche for traveling, develop a theme for your content, create travel Instagram captions, and use hashtags to gain more Instagram followers. Whether their following is 10,000 or 2 million, Instagram travel bloggers must curate quality photos, cultivate an engaging theme, and use the correct tools to attract the right people.
Instagram Growth Hacks
Join over 10,000+ marketers and influencers who get the latest Instagram tips & tricks sent to their inbox every week