How A Good Instagram Bio Can Increase Your Instagram Followers
Reading Time: 5 minutes
Having a good Instagram bio and posting engaging content can not only increase your number of followers, but bring in more sales for your business.
In spite of the way that it's portrayed, social media is essentially a numbers game. It's a game where there are a set of parameters that you live within and use all resources available to you to maximize your success.
The Instagram layout provides a certain number of tools to try and maximize the number of followers that you can achieve.
This includes the ability to post content, creating captions, finding and using hashtags for your brand, partnerships with other accounts, account name, instant messaging, Instagram stories, and having a good Instagram bio.
If you are lackluster about your bio, then you have to be comfortable in knowing that you aren't doing everything that you can to maximize your success on the platform. A good Instagram bio can go a long way.
That being said, we can see why people are neglectful. It's just a small section of text and it seems like it pales in comparison to the rest of your feed. In this guide we're showing you what you can do to make your Instagram bio an effective tactic for nabbing extra followers.
Write A Good Instagram Bio To Your Potential Followers
When a potential follower clicks on your bio, you want them to be drawn in by something. Once someone has already followed your account, the bio becomes less and less important.
Your content will appear in their feed without them needing to click on your profile to see what's going on. But before someone follows your account, a good Instagram bio is very important for piquing their interest.
Writing a good Instagram bio is definitely one of those areas where you want to be targeting demographics specifically. The more vague is it, the less affecting it will be.
For example, "Just another traveler on the road", isn't going to get users excited to follow your page.
"Come say hi!", might seem nice and relaxed, but it might only mildly interest a small number of people.
Whereas a bio with a strongly expressed opinion, a statement of intent, or a vivid self-description, will correspond much more with potential followers.
Given that your content is likely to match your persona, it's not a big problem to lose potential followers who, if they did follow, might later unfollow you anyway. Having a good Instagram bio will help you to attract followers who really want to engage with your content, rather than followers who are using the follow/unfollow method.
Write Well
Writing well, when it comes to an Instagram bio, isn't as simple as spelling things correctly.
It's a challenging field, where clarity and dialect are crucial, but there's a huge amount of flexibility. Getting the writing right can be a real challenge, one that's worth getting some help on.
To achieve that, here are some tools you can turn to in your hour of need:
ViaWriting and SimpleGrad – Copywriting guides for increasing your accuracy.
StateOfWriting and BigAssignments – Two editing tools for cleaning up the corners.
Study demic and Academ Advisor – Grammar tools for this niche but important field.
Australian Help – A proofreading tool for catching any slip ups, mentioned here.
MyWritingWay and WritingPopulist – For the generation of keywords, hashtags, action words, and more.
PaperFellows and OxEssays – Formatting tools for mastering the Insta layout.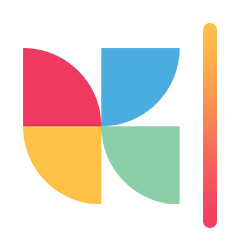 Want to organically grow your Instagram and gain REAL followers?
Use Links Effectively
A good Instagram bio is a two-way portal. Not only is it a portal into your account for new followers to slip through, it can also be an exit portal for followers and visitors alike to continue their journey onto your content or website.
"The phrase 'Link in bio' is now a staple expression on Instagram. A good Instagram bio will lead visitors to whatever's behind the account, turning Instagram into a great marketing opportunity for individuals and companies of all different shapes and sizes", advises Mark Cherry, marketing writer at EliteAssignmentHelp and Academized.
Hit Those Keywords (But Not Too Hard)
Keywords on social media affect decision making just as much as through web browsers. It's important that, for a good Instagram bio, you use them effectively to attract attention and draw in followers.
The central difference is that social media, is a bit skeptical of business accounts of all types.
This means that if it seems like you are hitting the keywords too aggressively, and you start sounding like a bot, it might turn people off. Use them, just don't abuse them.
Pro Tip: Use keywords that evoke emotion in the reader, just don't overuse them!
Include An Unique Hashtag
Instagram's hashtag system is intuitive and effective. Using it is easy, convenient, and can actually have some real results.
People use hashtags all the time, so they're a very popular and well understood tool for building a following on Instagram. However, people don't use them all that much in their bios, which is a missed opportunity.
Pro Tip: Use a hashtag generator to easily find popular hashtags for your brand to get more real followers!
A really good Instagram bio will use the top of their feed as an opportunity to market a unique hashtag which, when people use it, will necessarily mean they are referring to your account or company.
Be Human
Social media is frequently dominated by bots and fake accounts. Use your bio to show people that that's not you. Use emojis and speak in a casual, personable tone, to persuade people who are considering following that it's worth their time.
Conclusion – Writing A Good Instagram Bio
Instagram is an amazing place to grow your personal or company brand with ease and fun. Mastering the way it works means making sure that you use all the tools available to you, including a bio. A good Instagram bio will help turn visitors into followers and increase your numbers.
Nora Mork is a marketing journalist at UK Writings and Boom Essays. She is often invited to speak at online marketing events, and to write article for online blogs, such as Essay Roo service blog.
Instagram Growth Hacks
Join over 10,000+ marketers and influencers who get the latest Instagram tips & tricks sent to their inbox every week