The Complete Timeline Of Instagram Updates That Have Changed The Way We Gram
post
Instagram has always been evolving: with so many Instagram updates, it's hard to even think of it as one consistent app. Indeed, it's changed so much over the years that it would be more apt to talk about the many "Instagrams" that have been released since 2010.
The brainchild of Kevin Systrom and Mike Krieger, Instagram was something of an overnight success. Within just two months of its launch, it garnered over a million users. At just under the two year mark, there were already 50 million Instagrammers.
Today, Instagram has cemented itself as one of the core social media platforms alongside Facebook, YouTube, and Twitter. With the release of Instagram Reels just a few months ago, Instagram has proven that it's here to stay.
Here, we're going to take you on a journey through Instagram's history. We'll cover its not-so-humble beginnings all the way to its entrance into the mainstream and everything in between. By the end, you'll have a new appreciation for the Gram as well as a feel for the newest Instagram features and an idea of where it may be going next.
Instagram Updates 2010
October 2010
Instagram launched on October 6, 2010. Its growth was astounding: within just one week, it had amassed 100,000 users and became the number one photography app on the Apple app store. This is made even more impressive by the fact that it took only a year of planning and 8 weeks to build the app in the first place — talk about a big payoff!
At launch, Instagram's feature set was minimal: you could post photos, follow users, and like and comment on posts. The many features we now enjoy were a far cry away.
December 2010
By December 12, just two months after launch, Instagram hit one million users. While the features themselves stayed the same, this was a major landmark, and it helped cement Instagram as an app that people needed to pay attention to.
Instagram Updates 2011
January 2011
You may be surprised to learn that hashtags, which are now an integral part of Instagram, didn't make their way onto the platform until January of the following year. While the three month gap isn't very significant in the grand scheme of things, it's strange to imagine a time when Instagram posts weren't filled with hashtags.
Now, hashtags are commonly used to get organic attention for a post. When a hashtag is included in a post, it shows up on that hashtag's feed, which makes it easy to find for users subscribed to or searching for that hashtag.
September 2011
Just shy of a year after launch, Instagram released Version 2.0. This release made the Instagram experience speedier and more user-friendly. Version 2.0 made all camera effects accessible from within the camera view and added:
New and live filters
Instant tilt-shift
High-resolution photographs
Optional borders
One-click rotation
An updated icon
Instagram Updates 2012
April 2012
In some ways, the April 2012 Instagram update was the most significant of all: it made its way onto Android, which opened it up to a whole new market of users. Perhaps it is no coincidence that it hit 50 million users within the same month, further catapulting it into the big leagues of social media.
August 2012
In August 2012, Instagram released the Photo Maps feature, which let users browse posts by scrolling through a map. This helped users find geographically relevant content. The feature was eventually discontinued in September 2016.
December 2012
December 2012's Instagram update was a bit more devious in nature. Instead of a feature update, Instagram changed its terms of service and allowed itself to sell any user's posted content to third-parties without their consent and without notification.
It was at this point that Instagram started to get some backlash for its privacy policy. Understandably, this update was not taken well by most.
Instagram Updates 2013
May 2013
Six months later, Instagram unveiled new photo tagging capabilities along with the "Photos of You" tab. The new Instagram update allowed users to tag their friends in their photos. Plus, visitors to a profile could view not only the photos that the user posted but all the photos they were tagged in as well by tapping on the new "Photos of You" tab.
June 2013
For the first few years, Instagram was a picture-only platform. However, this changed in June 2013, when Instagram added new video-sharing functionality to the app.
With this addition, users could expand their posts to include short videos. This opened up new creative and expressive possibilities and has remained a staple of the app.
July 2013
As Instagram grew in popularity, there was a rising need to share photos outside of the platform itself. To meet this demand, Instagram added embed functionality, which allows users to embed their photos and videos on other websites, forums, etc.
November 2013
November 2013 marked another turning point in Instagram's history. With the addition of Sponsored Posts, Instagram fashioned itself into a new advertising platform. The new Instagram update also boosted the entire influencer marketing industry, which has proved vital to so many businesses' successes.
December 2013
December's update expanded Instagram's networking capabilities with the addition of direct messaging through Instagram Direct. Now lovingly referred to as DMs, direct messages have been vital to facilitating communication between users on the app.
Plus, can you imagine a world where the phrase "slide into your DMs" had never been uttered? Talk about an alternate reality.
Instagram Updates 2014
June 2014
In June 2014, Instagram expanded its editing features to give users deeper control over the content they were posting. These expanded capabilities included controls for brightness, contrast, highlights, and shadows.
August 2014
August 2014's new Instagram update expanded further into the business space. In this version, Instagram included business tools for analytics and insights so that businesses could get a deeper look into how their content was performing.
With this update, Instagram solidified itself as a platform that was ripe with opportunity for businesses. However, it would be almost a year before Instagram started hosting ads.
Instagram Updates 2015
June 2015
In June 2015, 10 months after its last update, Instagram unveiled its new advertising capabilities. Now, businesses could run ads that prompt users to install apps, sign up for email newsletters, and link to websites.
Linking had always been a bit of a challenge on Instagram as users have always been limited to one link in their bio (tools like url.bio can help expand this). With ads, businesses now had new ways to get Instagrammers on their websites.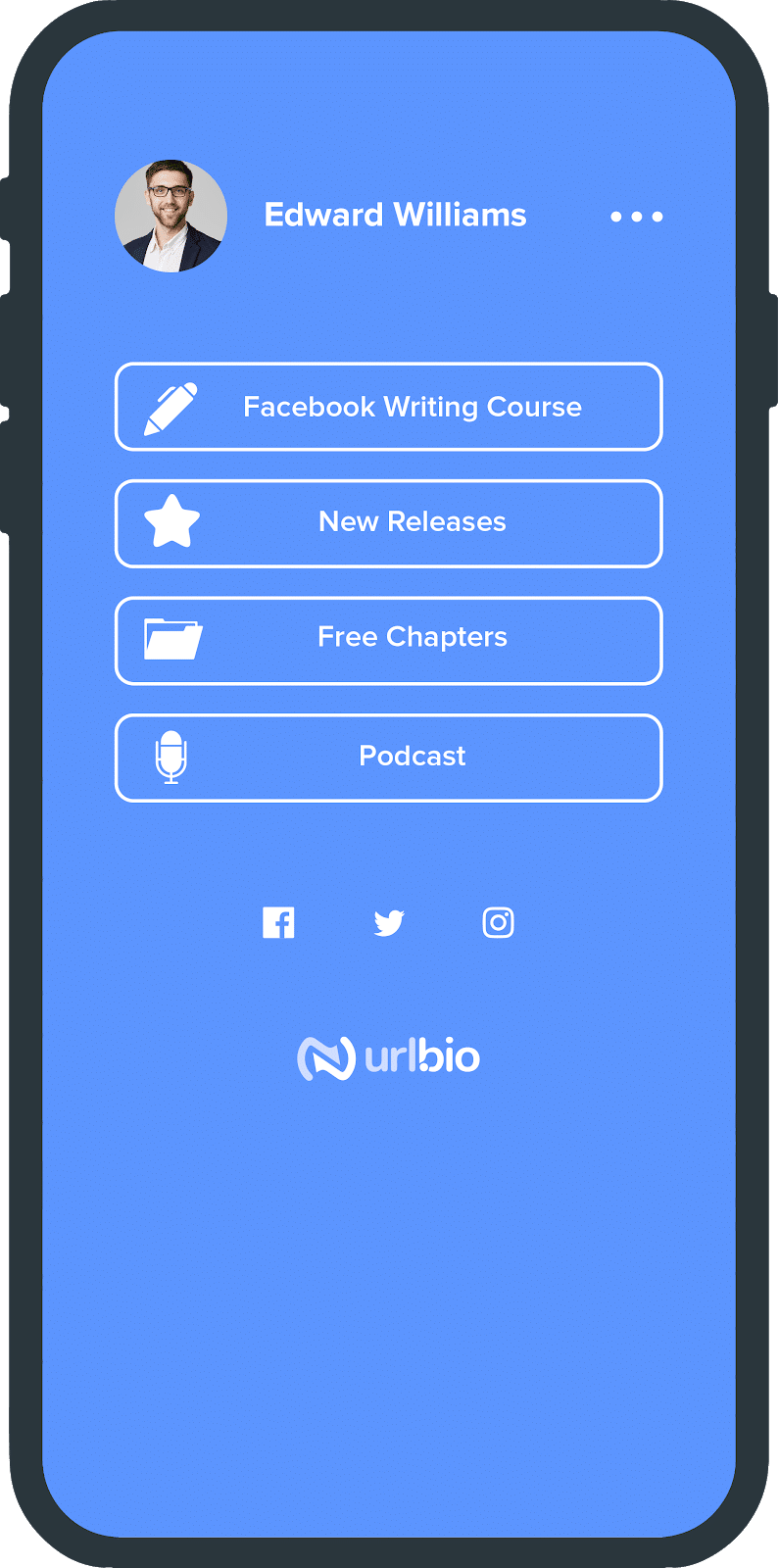 Additionally, the June 2015 update also allowed users to upload both vertical and horizontal pictures. 
September 2015
The next new Instagram update came three months later and expanded Instagram's advertising feature set. With the September 2015 update, all businesses were allowed to run 30-second video ads on the platform. This was a particularly welcome addition as video ads stand out more than static ads on the Instagram newsfeed.
October 2015
In October 2015, Instagram added Boomerangs, which are short video loops of no more than a few seconds. They get their namesake from the fact that they sort of "boomerang" around and create a repetitive motion.
For example, a Boomerang video might capture someone jumping up in the air. Then, the Boomerang will reverse that motion so that it shows them returning to the ground, then jumping up again, etc. This action will then continue to loop until the viewer navigates away.
In some ways, Boomerangs were a very early precursor to TikTok videos and Instagram Reels, which are also looped videos, but on a longer timescale.

November 2015
In November 2015, Instagram killed off support for feed-reading applications. These third-party apps let users scroll through their Instagram feeds without using Instagram itself, essentially giving users different UIs and ways to organize their feeds.
Instagram Updates 2016
February 2016
With increasing numbers of businesses and marketing agencies on Instagram, there was a growing need for the ability to quickly switch between profiles.
Up to this point, switching between a business and a personal Instagram account required logging out of one and logging into the other. However, with this new Instagram update, users could now stay logged into both accounts and switch between them with a few taps.
March 2016
Instagram's March 2016 was another game changer for Instagram. Prior to this update, content in the Instagram feed was displayed based on chronological order.
However, with this new release, feeds would start to be displayed based on a new Instagram algorithm that weighed engagement as the most important factor. Now, Instagrammers would see content from the accounts that they engaged with the most, not content from the people who posted most recently.
May 2016
May 2016's update added new businesses tools that helped brands get a better sense of how their content was performing. Additions included analytics that displayed audience demographics, post impressions, and reach.
June 2016
In June 2016, Instagram helped bridge language barriers by releasing an instant translation feature. Now, posts could be instantly translated from one language to another, making it easier than ever to connect with international accounts.
July 2016
While June's update helped facilitate conversation, in July, Instagram let creators moderate their comment sections by either filtering out specific comments or turning comments off entirely.
August 2016
Inspired by Snapchat Stories, Instagram launched Instagram Stories in August 2016. Instagram Stories are pictures or videos that are only viewable for 24 hours (unless they're added to highlights, which wasn't yet released). Stories are incredibly popular and are a mainstay of the platform to this day.
Additionally, Instagram also launched image zoom in the same month. This feature allowed users to get a closer look at their favorite posts.
September 2016
While most updates added new features, September 2016's removed one. After this new Instagram update, Instagram removed photo maps from the mobile app. Photo maps had allowed users to browse through their photos based on location by looking at a map.
November 2016
Instagram Live was Instagram's foray into the world of streaming. With Instagram Live, users could now livestream events, music, or just their everyday lives to their followers. This beckoned in a new way to interact with accounts and a new era of live Instagram content.
Join 100k+ savvy Instagram marketers
If you are struggling to get the attention you deserve on Instagram, sign up for Kicksta today and start attracting more followers who are interested in your brand.
Instagram Updates 2017
February 2017
2017 was a slow year as far as updates are concerned. The biggest update, carousels, came in February and allowed users to add up to 10 photos to a single post. Once the post is published, viewers can flip through the photos using the arrows on the left or right of the photo.
Carousels are still used very frequently as they offer an easy way to group several related photographs together into one post.
Instagram Updates 2018
May 2018
The Instagram mute feature, which was released in May 2018, allowed users to get some much needed space from accounts that they didn't want to unfollow but also didn't want to see any content from.

By muting a user, Instagrammers can stop seeing their posts in their feeds. The muted account is not notified, and they're not unfollowed either.
June 2018
June 2018's new Instagram update saw the addition of IGTV to the platform. This new feature bumped up Instagram's video sharing capabilities by allowing users to upload videos longer than one minute. IGTV videos can be viewed either in the standalone IGTV app or from within the normal Instagram app.
IGTV stands out compared to other video apps because it's built around the mobile experience. Videos are always vertical, so they fill up the entirety of a user's screen without having to tilt the screen horizontally. This makes for a more natural mobile viewing experience.

Instagram Updates 2019
October 2019
2019 was another slow update year. In October, Instagram removed the "following" tab, which had previously allowed Instagrammers to see what people they were following were liking and engaging with. While this change was bemoaned by some, it did increase privacy on the app.
Instagram Updates 2020
January 2020
January saw another addition to Instagram's business features. With this update, businesses got an extra inbox tab and could switch between primary and general tabs. This led to more organized communication for businesses on Instagram.
February 2020
In February 2020, Instagram added new "Following" categories to help users get a better idea of which accounts they're interacting with the most and which accounts they don't follow back. Essentially, this feature helps users sort through who they're engaging with most and least frequently. In a practical sense, it can help users decide which accounts to follow or unfollow.
March 2020
When COVID officially became a pandemic, Instagram rolled out the "Stay Home" and "Thank Heroes" stickers to encourage quarantine and show support to essential and healthcare workers.

April 2020
Instagram continued to expand its business offerings in April by including gift cards, food orders, and donation tools for small businesses in their feature set.
Plus, Instagram also added Instagram Direct to the desktop version of the app, which allowed desktop users to send direct messages.
May 2020
May saw the addition of the Instagram Guides feature, which allowed users to curate a selection of posts and add commentary in between them. When a user posts a guide, it shows up on a "Guides" tab on their profile.
Instagram also released the Shops feature, which lets businesses build out fully-featured ecommerce stores natively on the app.
Additionally, it rolled out monetization for IGTV and added Giphy to help users express themselves more fully through gifs.
June 2020
In June, Instagram added a feature that allowed users to pin specific comments on their posts. When a user pins a comment, it will show up at the top of the comment section.
August 2020
As TikTok continued its ascent into the mainstream, Instagram launched Reels as a direct competitor. Reels takes the same addicting formula of loopable videos set to music and brings it to Instagram. In short, it's TikTok on Instagram. This is one of the newest Instagram features.
In the same month, Instagram added new font options for stories and merged Facebook messenger and Instagram Direct.
September 2020
In September, Instagram added another sales channel in the form of Live Shopping. With this new feature, users can purchase products that are being displayed on a live stream directly on Instagram. When an influencer talks about a product, a small call-to-action may pop up at the bottom of the screen that prompts the viewer to buy the product.
October 2020
In this month's new Instagram update, Instagram added automatic closed captioning to IGTV, which expanded its reach to non-hearing audiences — and those who can't turn the volume up because they're in the middle of a meeting or a conference!
Instagram also expanded the maximum length of Reels to 30-seconds, which gives content creators more flexibility with their Reels.
Key Takeaways
Instagram has come a long way since its beginnings in 2010. Over the years, it has changed from a pure social media platform into an important advertising and marketing channel that serves large and small businesses alike.
Instagram continues to evolve, and we can only imagine what the platform has in store for the future. If the past is any indication, it will continue to expand the newest Instagram features, like Reels. It will also increase its offerings for businesses, add more sales features, and delve further into the world of video. We can't wait to see what comes next. 
Instagram Growth Hacks
Join over 100k+ marketers and influencers who get the latest Instagram tips & tricks sent to their inbox every week