The Ultimate Ranking Of Instagram Automation Tools For 2021
post
It's no surprise that Instagram can be an enormous time-suck, so if you're looking for time-saving Instagram automation tools, you're not alone.

The average Instagram user spends 24-32 minutes a day on Instagram.
But for Social Media Managers, the time spent on Instagram each day can easily be 5 times that amount. Plus, you aren't just mindlessly scrolling — instead, you're doing the hard work of curating a brand image.
"Right now, 79-80% of my time is spent on Instagram because it's the most popular. I'm going the hardest on it."

–Gary VannerChuk, The 79/21 Rule

Spending time on Instagram becomes even more of a struggle as your business begins to grow. The bigger your company gets, the more time you have to spend on Instagram, juggling your multiple clients and brands.

Sound familiar?
As a Social Media Manager, your time is probably spent:
Planning and creating posts
Trying to grow your following
Creating reports for your clients
But you don't have to spend all day on Instagram. There's a better solution —re several of them, in fact, and it all comes down to Instagram automation. Instagram automation is using third party software to manage and carry out tasks within your account without a human needing to be present. 
ALL of the above tasks can be automated to save you time and lessen your workflow.
With these Instagram automation tools, you can streamline your most tedious tasks — and you can do it all in less time.
Here are the top time-saving Instagram automation tools for Social Media Managers, compared and ranked.
Time Saving Instagram Automation Tools for Growth
Organically growing your Instagram following takes time, but an engaged, relevant audience is crucial to success on Instagram.
After all, what's the point of posting quality Instagram content, if no one is going to see it?
Let's compare the 3 top Instagram growth services and their methods for gaining your followers. But first, check out this video on how to determine the qualities of the best Instagram growth service.
Kicksta
Kicksta helps you securely reach your ideal Instagram audience on autopilot.

As seen on Forbes, Entrepreneur, and SocialMediaToday, Kicksta helps you get more real followers for your brand.
The way it works is pretty simple: First, give Kicksta a list of Instagram accounts whose followers you'd like to attract. Kicksta likes a few photos from each user on your behalf — about 30,000 photos each month.

This gets your name in front of as many people as possible, which in turn helps you add followers on Instagram.

Think of Kicksta like another team member to whom you can delegate work, while you work on more important tasks like maintaining client relationships.

"What really sets Kicksta apart is our commitment to Social Media Managers. The Kicksta dashboard was designed to help agencies and freelancers easily manage multiple accounts all in one place."
–Nic Bivens, Head of Partner Relations at Kicksta
Kicksta Overview
Main features — Easy filtering options, detailed target reports, heavy focus on organic growth
Pricing — $99 per month
TrustPilot Star Rating — 3.0 stars out of 5 stars
Kicksta's Targeting Method
If you're trying to grow an account on your client's behalf, you want to make sure you are consistently gaining followers – but the sheer number isn't enough.

You need to make sure you attract real and relevant followers who will have a genuine interest in your client's brand- not just ghost followers.

This is the only way to ensure that when your followers increase, your likes, comments, and website clicks increase as well.
After all that planning and scheduling, you want to make sure you're getting the engagement your quality post deserves.
Pick similar accounts, hashtags, or locations to target your client's audience.
Kicksta's Filtering Options
With our advanced filtering system, you can set your own specification such as gender preference, follower-to-following ratio, blacklist accounts, and much more.
Our AI technology will even learn patterns to mimic human behavior with intermittent pauses and sleep modes.
Plus you can do it on a client-by-client basis to make sure each account is matched with the appropriate settings.

Kicksta's Reporting Options
The feature Social Media Managers love the most is our detailed target reports with our Partner Program. This area of the dashboard lets you see how many specific likes were conducted on a target and how many of those actions resulted in a follow back.

With these insights, Social Media Managers can make smart targeting decisions; remove the low performers and add more targets similar to the ones giving you the best results.

Our advanced AI our system will even suggest new targets that will work well for your account based on machine learning and user activity – truly allowing you to grow your Instagram account in just a few clicks.
Kicksta's professional plan is only $99 per month. Plus, we offer bulk pricing discounts to digital agencies who white label our Instagram growth service. Kicksta has 3.0 out of 5 stars on Trustpilot, the highest for any Instagram growth tool!

Mr. Insta
Mr. Insta is an Instagram marketing tool that claims to help you get targeted, high quality Instagram followers that will boost your engagement long-term. Mr. Insta sells Instagram followers, likes, views, and other forms of engagement. The platform sells engagement for YouTube, Twitter, Twitch, Pinterest, Spotify, and Soundcloud as well. We don't recommend buying followers for Instagram. Organic growth produces better long-term engagement, and followers you buy can skew your engagement numbers.
It's easy to set up a Mr. Insta account. The signup process is quick and simple, and once you've logged in, all you need to do is activate your free plan and follow some relevant profiles before you can start shopping the plans Mr. Insta offers.
Mr. Insta Overview
Main features — Filter followers, purchase automatic followers and likes, get followers manually
Pricing — Depends on how many followers or likes you're purchasing
TrustPilot Star Rating — 2.5 stars out of 5 stars
Mr. Insta Filtering Options
Mr. Insta lets you filter followers during the signup process. After creating an account and verifying your email, the platform will ask you to choose 4-5 interests from a list of options:
Mr. Insta uses these selections to find you followers who have similar interests. Mr. Insta also allows you to filter followers using the Free Instagram Followers Plan. With this plan, you can get new followers every 12 hours. You follow a small number of similar accounts and gain a large number of followers. You'll need to manually follow and confirm each follow. After following the required number of accounts, your plan will be activated, and Mr. Insta will give you your new, verified followers.
When Mr. Insta is selecting new followers for you, the tool searches its Instagram profile base to find relevant profiles using their interests, Instagram posting preferences, and past buying experiences. Mr. Insta doesn't offer any other manual filtering options. However, if you choose your interests carefully and then follow accounts that are as similar as possible, the followers you receive will likely be in line with what you're looking for.
In addition to Mr. Insta's free plans for followers and likes, you can also opt in to the paid Daily Followers Plan. This plan gives you real and semi-targeted followers automatically every 24 hours without having to follow any accounts back.
Mr. Insta Reporting Options
In terms of reporting, Mr. Insta is quite limited. Mr. Insta functions a bit differently than other Instagram growth services. This platform doesn't make any interactions on your behalf; it simply hands you followers and likes. That means there isn't much to report on beyond the basic numbers of your account growth.
Mr. Insta Pricing
Mr. Insta offers multiple plans that allow you to purchase different aspects of Instagram engagement. The platform's four most popular plans are as follows:
Free Instagram followers plan — Receive new IG followers every 12 hours indefinitely. Must manually follow other accounts
Free Instagram likes plan — Enter the post URL and receive free likes every 12 hours indefinitely
Paid daily followers plan — 250 followers for $10; 500 followers for $25; 1,000 followers for $40; 2,000 followers for $60; 5,000 followers for $110; 10,000 for $190
Buy Instagram likes plan — 100 for $6; 200 for $9; 500 for $14; 1,000 for $25; 2,000 for $39; 5,000 for $59; 10,000 for $89; 20,000 for $129; 50,000 for $179
Mr. Insta has 2.5 out of 5 stars on Trustpilot. This is a fairly poor rating and we advise caution when using any service that sells Instagram followers and likes instead of focusing on organic growth.
Nitreo
A step-up from Mr. Insta is the Instagram automation tool Nitreo.
Nitreo aims to help you organically grow your Instagram account, expand your reach, and build your brand. You don't buy followers and no fake accounts are involved. Instead, Nitreo targets real profiles (by liking comments, following them, and viewing their Stories) to get you genuine engagement.
This automation tool also prides itself on being hands-free. In other words, the process is incredibly easy for you. Just create an account and then Nitreo takes over so you can focus on other, more important marketing work.
Nitreo Overview
Main features — Easy to set up, focuses on organic growth, understands the algorithm for you
Pricing — $49-79 per month
TrustPilot Star Rating — 2.6 stars out of 5 stars
Nitreo's Filtering Options
Nitreo allows you to target your audience by specifying your niche. You can also add hashtags, similar Instagram accounts, and locations that are relevant to you. As Nitreo begins doing growth work on your behalf, the tool will continually improve your audience targeting and your results will get better and better. Keep in mind that you have to pay for Nitreo's more expensive monthly plan in order to access the tool's full range of targeting features.
Nitreo's Reporting Options
Nitreo gives you a comprehensive overview of your growth, letting you see charts and graphs for statistics like total followers gained. You can see daily results to keep an eye on how things are changing and growing.
Nitreo's Pricing Options
As far as price, Nitreo has two plans — the "Essential" plan that costs $49 per month and the "Speed" plan that costs $79 per month. This Instagram automation tool offers custom agency pricing as well. Nitreo's Trust Pilot rating is 2.6 out of 5 stars.
The Best Instagram Automation Tool For Growth
Kicksta
There are many Instagram growth services out there that can help you gain more followers.
However, if you're a Social Media Manager searching for the best time-saving Instagram tool for growth, Kicksta is the tool for you.
We understand that you only want to gain quality followers for your clients; ones that will your agency can feel confident with.
"Kicksta targets real people who are of value to your brand and it actually works.

I no longer have to spend hours upon hours trying to gain followers for my clients. Kicksta does it for me!"
-Salley Harris, Soical Media Manager at Rain Drop Marketing
That's why we only implement organic growth methods and give you advanced filtering options.
Kicksta's Stand Out Features
100% Organic Growth Methods
Detailed Growth & Target Reporting
Advanced, Customizable Filters
AI Suggested Targets
Time Saving Instagram Automation Tools To Schedule Posts
First up, the Instagram schedulers.
Let's compare the 3 most popular IG schedulers to see which tool has the best Instagram automation feature to save you time.
Later
Later is an Instagram scheduling tool that is efficient and simple to use — no learning curve required.
Later Overview
Main features — Drag and drop feature lets you plan your grid, schedule Stories as well as posts, auto-post feature allows you to add user tags and geotags
Pricing — $9-49 per month
TrustPilot Star Rating — 3.9 stars out of 5 stars
Later's Scheduling Options
Later has a "drag and drop" feature that lets you plan your feed in advance before scheduling any posts.

You can also utilize Later's "auto-publish" feature, which means no notifications and more time saved. The platform lets you schedule stories as well as posts in your feed.

This Instagram automation can easily save you hours a month and you can be sure that all of your posts will be published right on time.

With their "best time to post" feature, Later's algorithm analyzes your historical post data and then highlights which times you have received the most engagement in the past.
NOTE: In order for there to be enough data to get an accurate reading, it will take a little work on your end testing out different posting times and using the app to post at least 50 pictures in a 6-month period.

But hey, you're a marketer. We live for a good A/B test.

Later's Time Saving Features
With the "auto-post" feature, you can also tag users in your post as well as specify geo-locations. This is great for not only increasing your reach, but also giving credit to re-posted images.

Speaking of increasing your reach, Later didn't forget about the importance of hashtags. The "saved captions" feature allows you to save lists of hashtags to re-use and quickly add to posts.

With some of their paid plans, you can gain access to Later's "hashtags suggestions" feature that can help you find and plan more hashtags to use.

Other ways Later keeps you organized and efficient: You can sync photos to the platform from just about anywhere (Dropbox, your phone, Google Drive, your desktop).

It's easy to label those photos and keep them organized. And if you have more than one business account, you can sort photos into different content libraries for each one.

Later has a free version that has many of the features you need to get started. Their paid plans range from $9/month to $49/month with the main difference between tiers being the number of Instagram accounts (max of each).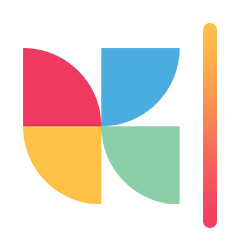 Want to use the best Instagram automation tool for growth?
Planoly
Trying to keep your Instagram feed aesthetic on-brand?

Planoly eliminates the guesswork by letting you lay out the pictures you're considering posting to pre-determine what they'd look like on your profile.

You can choose to schedule the posts, or just mess around with the layout with the "drafts" feature.

It's also a very user-friendly app, with a clean interface, so you won't need to spend any extra time learning how to use it.
Planoly Overview
Main features — Save hashtag lists, crop photos while uploading, "Discover" section helps you create posts using stock images and other resources
Pricing — $7-150 per month
TrustPilot Star Rating — 1.8 stars out of 5 stars
Planoly's Scheduling Options
With Planoly, you can schedule Instagram stories, multi-photo carousels, and regular single photo posts.

Similar to Later, Planoly's Instagram automation allows your planned posts to be published straight to your Instagram account with no unnecessary steps from you.

You can tag locations and Instagram users in your posts giving you all the features you would use if were posting directly in the app.

You can also save hashtags lists to add to your post and increase your reach.

Planoly's Time Saving Features
A unique Planoly feature allows you to crop images as you are uploading them, which can be incredibly helpful if you repost a lot of user generated content. Simply upload your screenshot and crop it to your desired size.

Where Planoly really shines is their "Discover" section, which can be a huge time saver if you feel like you're constantly running low on content. Let's face it, we can always use more content.

In this section, you can search for specific hashtags, users, or free stock images to transform into posts all directly on the Planoly Dashboard.
This can be great if you're working with Influencers who are posting quality images of your product shots or have a branded hashtag with an active community.

Planoly has a free plan that allows you to post up to up to 30 photos for one Instagram account. They also have paid plans for added features that range from $7-$150/month. With their premium plan, Planoly allows you to add up to 10 Instagram account and 10 users, which can be great for digital agencies with larger teams.
Hopper HQ
Hopper HQ is the new kid on the block, but is quickly rising to the top of the Instagram scheduler list.

This scheduling tool lets you retrieve photos from 20+ cloud sources and upload up to 50 photos at a time.

If you're the type of person who tends to get distracted by your phone (we've all been there) and prefers to work on desktop only, Hopper HQ can help you save potentially hours of time.

Their interface is sleek and clean; it was clearly designed for marketing professionals.

"All Hopper HQ's features are designed to save social media managers switching between mobile and desktop, and generally to spend less time on their phones at work or in the evenings and weekends "
- Nicola Cornin, Marketing Manager at Hopper HQ
Creating posts is very user-friendly with the ability to preview your Instagram feed and drag-and-drop to make changes.
Hopper HQ
Main features — Instagram automation triggers add the first comment on your post, bulk pricing discounts, user-friendly platform
Pricing — $19 per month
TrustPilot Star Rating — 3.7 stars out of 5 stars
Like the two tools mentioned before, Hopper HQ's Instagram automation seamlessly posts your scheduled content for you, including photos, videos, and carousel posts.
They also have Instagram automation triggers to instantly post your first comment on a post as well as the caption. This is great news for anyone who is trying to place their hashtags in the first comment of their post and boost engagement.

The platform costs $19 per month, but it's worth the investment. Plus they have bulk pricing discounts that drop your price to as low as $10 per month for each account.
The Best Instagram Automation Tool For Scheduling
Later
When it comes to saving time while scheduling Instagram posts, these three Instagram automation tools are dominating the Instagram scheduler niche and are guaranteed to cut down your workload.

But if we had to name our favorite, Later is the best option. In fact, we use the tool ourselves to plan all our posts.

The interface is extremely user-friendly with great organization tools.
Later has all the features you need to plan your posts once and then feel confident that they will be published right on schedule.
"Pre-planning your Instagram aesthetic with a visual Instagram planner like Later is key, it helps you make sure your feed flows by allowing you to see all of your upcoming content at-a-glance."
-Taylor Loren, Head of Marketing at Later
Later's Stand Out Features:
Auto-Posting
Suggested Hashtags
Saved Captions
Time Saving Instagram Automation Tools For Analytics
Alright, we've come to the last piece of the puzzle for Social Media Managers: Reporting.
Having quality analytics is important for not only being able to find areas to improve, but also to prove your ROI to your clients.
Here are the 3 top Instagram analytics platforms that use Instagram automation to speed up your reporting.
Iconosquare
Tracking your analytics is an integral part of any Instagram campaign, but it's also time-consuming. Tools such as Iconosquare can help. As an official Instagram partner, Iconosquare is an advanced way to track your analytics for both Instagram and Facebook.
Iconosquare Overview
Main features — Customized dashboard with stats, unique tracking options, data for Instagram Stories
Pricing — $29 per month
TrustPilot Star Rating — 2.8 stars out of 5 stars
For each social profile you connect, you can customize a dashboard of all the stats you want to track. Simply drag-and-drop pre-made widgets into place.
Iconosquare has dozens of widget categories including engagement widgets, growth widgets, and profile activity widgets.
Some unique tracking options that are worth noting include:
Audience age, gender, and location
Website clicks from Instagram
Number of mentions
Average reach per post
Iconosqaure is also one of the only Instagram analytic platforms to incorporate stats for Instagram stories, which as we all know are becoming just as important as standard IG posts.
All of Iconosquare's widgets have historical data from the previous time period to compare how your account has improved (or worsened) over time.
You can also select custom date ranges for all reports, however, at this time, Iconosquare does not have the ability to export reports.
Pricing starts at $29 per month and increases from there based on the number of social profiles and users you need. They also offer bulk pricing options for larger agencies! Iconosquare currently has 2.8 out of 5 stars on Trustpilot.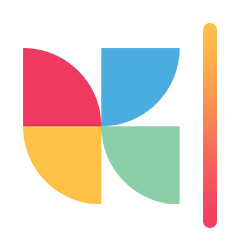 Looking for more REAL Instagram followers?
DashThis
With 35+ integrations, DashThis is an analytics platform that can automate not only your Instagram analytics, but all of your marketing reports in one place.
DashThis Overview
Main features — Drag-and-drop dashboards, pre-filled report templates, reports are automatically updated every day and easy to share
Pricing — $33-499 per month
TrustPilot Star Rating — 3.7 stars out of 5 stars
Their dashboard is incredibly user-friendly and gives you the power to completely customize your experience.

With a few clicks, you can create personalized dashboards for each client with the stats you're probably already tracking manually.
All you have to do is select your preferred KPIs and drag-and-drop them in the size and position you prefer. No more copy-pasting data into an excel spreadsheet.
To help you save even more time, you can use pre-filled report templates, preset widgets, cloning options, and many more time-saving features!
You can even add your client's logo, headers, and stationary notes to give more context to your report.
Your reports are automatically updated every day. Easily keep your clients or other team members up to date with multiple ways to share: URL links, PDF, and automated emails.
On top of all that, DashThis is praised for their outstanding customer support team, who are more than happy to help walk you through the setup process.
"We've played around with countless reporting tools over the years but none of them come anywhere close to Dashthis.

The level of integration and customization of reports, as well as their outstanding client support, are unrivaled!"

- Hadrien Brassens, Director at Reef Digital Agency
"We've played around with countless reporting tools over the years but none of them come anywhere close to Dashthis. The level of integration and customization of reports, as well as their outstanding client support, are unrivaled!" - Hadrien Brassens, Director at Reef Digital Agency
They have 5 pricing levels starting at $33/month for 3 dashboards and ranging up to $499/month for 100 dashboards.
"Using Instagram automation and management tools have been a lifesaver for us as a 7-figure eCommerce store. Tools like Kicksta and DashThis have let us grow our instagram following to over 35,000 real fans interested in the luxury pens and fountain pens which we sell daily." - KT Mehra from Goldspot Pens.
Hype Auditor
Hype Auditor takes a slightly different approach to Instagram analytics and helps you analyze not only the progress of Instagram growth, but also the quality.
Hype Auditor Overview
Main features — No setup required, view Instagram audience report, see Instagram engagement report
Pricing — $299 per month
TrustPilot Star Rating — 3.2 stars out of 5 stars
The great thing about Hype Auditor is that it takes absolutely no set up. Simply enter in any Instagram handle and their Instagram automation tool will give you a report for that account.
Their reports focus on two main areas.
1. Instagram Audience Report
At a glance, you can see your audience quality score out of 100 and a few problem areas to focus on.
The report then gives you a detailed breakdown of your audience location, gender, interests, ethnicity, and language.
The "audience type" area of the report can be especially useful for determining the quality of your audience by breaking down what percentage of your followers appear to be real people, influencers, or suspicious accounts.
The Instagram audience report is most useful for determining what to post and when to post it.
Join 70,000+ savvy Instagram marketers
Sign up for Kicksta today and starting attracting more followers and making more money.
2. Instagram Engagement Report
The engagement report covers many areas including, engagement rate, comment-to-like ratio, and authenticity of comments.
This report also helps you determine the account performance in comparison to other accounts with a similar follower size and niche.
The industry comparison can not only help your agency set competitive benchmarks, but also help give a client realistic expectations.
Functionality of Instagram Automation
With their "list" functionality, you can keep yourself organized by creating folders and groups of your reports. You can also export reports into shareable PDF or receive automated email updates each week to keep track of the program.
Hype Auditor is an incredible Instagram automation tool.
However, since you cannot customize reports or see changes week-to-week in a dashboard, this tool may not be the best choice for your main source of Instagram analytics.
These reports might better serve as a piece of your initial Instagram audit for new clients your agency takes on.
Alternatively, the tool was originally created to evaluate the audiences of Instagram Influencers. If you're doing a lot of Influencer outreach, it's definitely a tool worth looking into.
The Best Instagram Automation Tool For Analytics
DashThis
Most Instagram analytics tools will only let you create one dashboard per social media platform, which can be a problem if you want an overall view of your social media performance.
With DashThis, you can create one dashboard with all your data from every social media tool you use (Twitter, Facebook, LinkedIn, Instagram, Youtube, etc.). You can also combine that data with all your other marketing analytics tools such as Google Analytics, MailChimp, Google Ads, and much more.
You can even integrate your own custom data with CSV files.
Their advanced customization options, high number of native integrations, and automated email reports make DashThis the best Instagram automation tool for Instagram analytics.
"Social media managers and agencies love using our social media reporting tool because it saves them hours of work every month.
With DashThis, they can create their reports in minutes and let us fetch all their data every single day.
DashThis is built BY marketers, FOR marketers, with all the features that answer the real marketer's needs"
-Marie Lamonde, Content Marketing Specialist at DashThis
DashThis' Standout Features:
35+ Native Integration
Customize Dashboard
Automated Email Reports
The Instagram Automation Dream Team
Instagram is arguably the most important marketing platforms right now because of its enormous audience and high engagement rates.
But for a lot of Social Media Managers, it has also become a bit of a bully, demanding more and more time with each new feature.
However, with these Instagram automation tools, you can cut down the time you spend on the tedious task and focus your efforts on more important efforts such as improving your content.
The Best Instagram Automation tools for Social Media Managers:
Bonus Content
If you like this post, please feel free to embed the infographic version of this article on your website or share it on social media.
Share this Image On Your Site
Instagram Growth Hacks
Join over 10,000+ marketers and influencers who get the latest Instagram tips & tricks sent to their inbox every week