How To Change Background Color On Instagram Story: A Quick Guide
post
Instagram Stories are such a fun way to connect with your audience and followers. There are so many options available, between photos, videos, stickers, and engagement tools, and you can really make Instagram Stories your own and make them work for you.
But did you know you can also change the background color of your Instagram Story? Whether you didn't know this was possible or simply aren't sure how to get started, we're going to walk you step-by-step on how to make these changes so you can have Instagram Stories that match your brand colors.
Quick Guide To Changing Background Color On Instagram Story
Once you know how to change the color, you'll be able to coordinate the background with your images in the foreground or simply use one of your brand colors. This will help to make your Instagram presence more cohesive and make it easier for your followers to recognize and identify your brand.
How To Change The Background To A Solid Color
When you post a photo to your Instagram Story, you'll probably want to change the background so it looks more coordinated. Whether you have an iPhone or an Android, here's how to do it:
Get ready to add a story like usual, and then take a picture of anything.
Tap the three dots in the upper right corner, then select "Draw."
Choose one of the colors at the bottom, and then press and hold anywhere on your image.
If you want a different color than what's available, tap the color at the bottom that's closest to what you're looking for and hold it. From there, you can drag your finger to select the shade you want.
Join 100k+ savvy Instagram marketers
If you are struggling to get the attention you deserve on Instagram, sign up for Kicksta today and start attracting more followers who are interested in your brand.
Or, if the color you're looking for is actually in the photo you took, you can use the dropper icon in the bottom left to choose a color from the image.
Once you have your color chosen, like earlier simply press and hold anywhere on the image and your background will change to that color.
This is a great option if you want to use text or stickers to get your message across and you don't want to worry about how they'll look up against an image. It's also a good solution if you don't have any good photos in your library to use and if you're not somewhere overly photogenic.
How To Change The Background Color When You Share A Feed Post
First of all, you did know you can share a feed post to your story, right? This is an excellent way to increase engagement on your feed posts. Stories are incredibly popular right now, and some people don't even spend time in their feed. They just tap through stories and move on with their day.
By sharing your feed post to your story, you're increasing the chance that they'll see it. Add a teaser so that they'll want to click on it and see what you've said. Here's how to share a feed post to your story:
Go to the post you want to share (it can be on your feed or someone else's) and tap the little paper airplane button.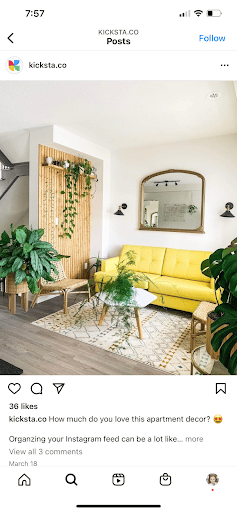 Tap "Add to your story."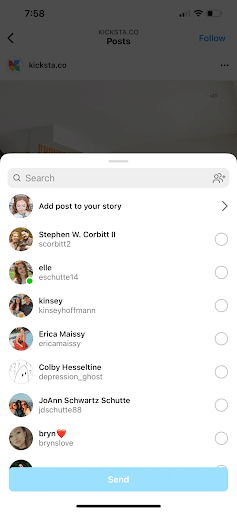 Congratulations, you did it!
Once you have the feed post shared to your story, it's time to change up the background color. It's very similar to changing the background color of your Instagram Story in general.
Tap the there dots in the upper right corner and select "Draw."
Choose the color you want (and remember, you can tap and hold on any of the colors at the bottom to get a different shade or use the dropper to choose a color from in the post!).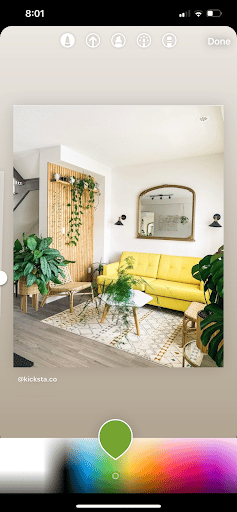 Long press the background of the Instagram Story to change the background color.
After the background color is set the way you'd like it, you can dress up your story however you'd like. Add stickers or a call to action that says "tap here." Write some text that entices people to read your caption. The ball is entirely in your court at this point, but the goal is to get people to actually click on your feed post so they can see it in all its glory.
How To Add An Image On Top Of Your Background Color
Now that you have your background color the way you want it, what if you wanted to add an image from your camera roll? Here's how you'd do it.
Begin by following our first steps to get a plain, colorful background.
Tap on the second icon in the upper right-hand corner that looks like a sticker with a smiley face.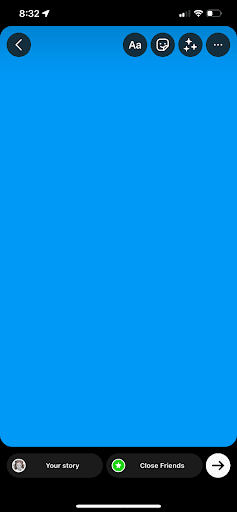 Scroll down until you see the camera icon.
Choose the icon to the right of the camera icon – it's the photo icon and should show a thumbnail of your most recent photo.
Tap the photo you'd like to add to your story, and it'll appear.
Then, you can resize it, add stickers, add text, or anything you want to do to make the story your own.
This is also a great way to add branding and depth to your Instagram Stories. Once your background color is set, it can act as a blank slate for you to add images, stickers, text, or anything else to the story.
Create visually appealing Instagram stories that are on-brand and entertaining for your followers to see.
How To Add A Faded Background Color On Top Of Your Image
For our last tutorial, we're going to talk about adding a faded or transparent-looking background color over the top of your image. This can add some very interesting and unique effects to your Instagram Stories.
Begin by adding a photo to your Instagram Story. To do so, click the "Add Story" button on the top left, or the plus sign on the top right and select story. Then choose the image you want to use from your camera roll.
Then, tap the three dots in the upper right corner and select "Draw."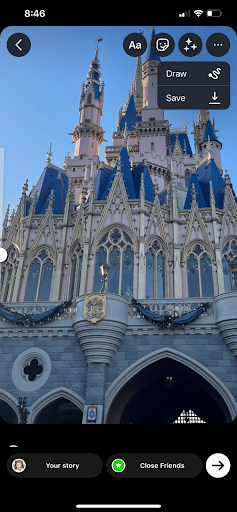 This time, look at the top middle of your screen and select the middle icon that looks like a highlighter.
Then, choose the color you'd like to have over your image, just like we've done with backgrounds before.
As before, tap and hold in the middle of your screen.
You'll see your screen covered in the color you selected, but you can still see the image through it.
To add some extra effects, choose the eraser icon at the far right of the top middle set of options.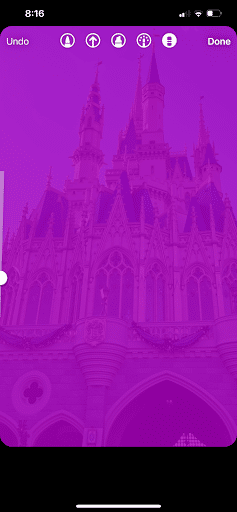 Then, adjust the size of the eraser on the left-hand side of your screen.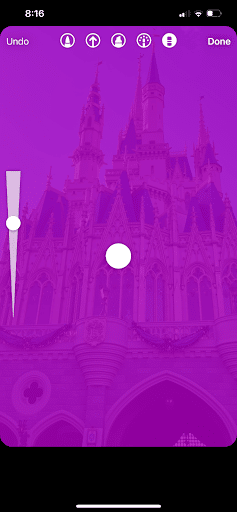 Then you can make designs in the transparent color over the image!
No matter what color your pick or how you choose to draw eraser designs in it, this can create a very visually appealing story.
Now It's Your Turn
If you haven't done something like this before, give it a try. Trying to change the background color on your Instagram Story is an easy way to make a difference and make your stories look more interesting, on-brand, and beautiful.
It might seem silly, but people are more likely to pay attention and engage with things that are nice to look at, so this is definitely not a waste of time.
Which technique are you going to try first?
Instagram Growth Hacks
Join over 100k+ marketers and influencers who get the latest Instagram tips & tricks sent to their inbox every week