The Top 10 Social Media Agencies In Every State In America (2023 List)
post
Looking for the best social media agencies in America?
Many businesses and individuals work with agencies to promote their brands. Working with a social media agency has a lot of benefits.
Outsourcing your digital marketing helps you save time and money while ensuring your brand reaches as many customers as possible.
But with the sheer number of agencies across the country, it can be overwhelming to find the best choice for you.
There are thousands of social media marketing agencies located around the U.S. and that number is growing every day.
So Kicksta has partnered with InfluenceGrid, a leading TikTok influencer search engine, to identify the top 10 agencies in every state in America that, we think, are at the top of their game and excel in social media marketing.
Read on to find out which agencies in your state made it to the list.
Welcome to the Social Media Marketing Awards 2023 co-presented by Kicksta and InfluenceGrid.
Alabama
1. Uptick Marketing
Based in Birmingham, Uptick Marketing is an agency that provides strategic, creative, and integrated digital marketing to increase ROI. Uptick prides itself on creating advertising plans that are tailored to each individual client.
The agency focuses on SEO, social media, content marketing, and advertising.
2. SociallyIn
SociallyIn helps companies take their social media marketing to the next level. Working with well-known clients such as Toyota, Dick's Sporting Goods, and TGI Friday's, this Birmingham agency loves to collaborate with clients who share its focus and passion.
SociallyIn provides the following services: creative and production, community management, social media strategy, and social paid advertising.
3. Nick The Marketer
Nick the Marketer is a social media agency that works with small businesses to turn clicks into customers.
Everything Nick the Marketer does is designed to generate leads for clients. Offering SEO services, digital advertising, social media marketing, the team at Nick's works hard to help clients expand their businesses.
4. Southern View Media
Southern View Media is a digital marketing agency that serves the Gulf Coast area and beyond.
Through video production, Google Ads, custom website development, and other services, Southern View has one goal — to put you online so you don't get left behind.
5. Digital Marketing Experts International
At Digital Marketing Experts International, you can expect to get more leads, increased sales, and an amazing ROI.
Staffed by a team of ecommerce experts, this agency has a track record of marketing success thanks to its 5% Marketing Model. DMEI works with both local clients and companies based around the world.
6. Cayenne Creative
Cayenne Creative works with companies across the country to add a little spice and fire to their marketing efforts.
With a long list of specialities, the team at Cayenne offers virtually every capability you could think of within the branding, advertising, marketing, and PR world.
7. Huebris
At Huebris, your business is their pride. Huebris was founded in 2008, and although the agency has grown exponentially over the years, the team still strives to add a personal touch when working with clients.
This agency offers design, development, consulting, and marketing services, working with many key players in the Birmingham area.
8. 24 Communications
24 Communications is an award-winning marketing and advertising agency.
This full-service agency offers services ranging from public relations to website design to brand identity. 24 Communications was founded in 2006 and has a commitment to using the latest technology to help its clients achieve their goals.
9. Big City Marketing
Big City Marketing is a creative digital agency based in Montgomery, Alabama.
Big City Web builds modern websites that are made to convert, following up the web design with Big City Marketing's SEO, social media, and email marketing services.
Big City works with companies across multiple industries to help them get results from their marketing efforts.
10. Flagstone Search Marketing
Flagstone Search Marketing is a Google-certified partner agency that focuses on well-crafted SEO and PPC campaigns.
The agency also provides social media marketing, WordPress website design, and Google maps optimization. Content written by Flagstone has been featured in publications such as Forbes, SEMRush, and The Huffington Post.
Alaska
1. Slater Strategies
Slater Strategies provides you with an all-in-one online marketing team so you can focus on what you do best while Slater does the rest — improving your marketing and growing your revenue.
"It doesn't have to be perfect to post. Just post and engage with people, because if you keep waiting for perfection, you'll never find it."
— Mitchell Slater, Founder, Slater Strategies
2. Hype Digital Marketing
Hype Digital Marketing puts your business first. This Anchorage-based social media agency uses personalized social media strategies to engage with your potential customers, get your message across, and grow your audience.
Hype offers services including web design, SEO, and paid advertising.
3. Vivial
Vivial recognizes that local online marketing is challenging — so this agency is here to make it simple.
Each client who works with Vivial receives their own account coordinator. Vivial works with companies in a wide range of industries and provides services such as websites, local search, and local print directories.
4. Beacon Media + Marketing
Beacon Media + Marketing helps businesses across America grow, scale, and thrive.
In addition to providing digital marketing services, Beacon also offers websites, branding and design work, and photography and video production. Beacon clients include companies like Chevron and Anytime Fitness.
5. Walsh | Shepphard
Walsh and Sheppard Strategy + Communications describes itself as a quirky group of creative professionals who are dedicated to their clients' success.
Walsh and Sheppard provides strategic branding; digital marketing; website design and development; and even has an in-house media buyer to add local expertise for media buying.
6. Reel Sizzle Media
As Alaska's premier media company, Reel Sizzle Media offers full service aerial and ground based media production.
This agency specializes in social media management; real estate marketing; video marketing; and creating funnels to help your brand grow.
7. C+L Creative
C+L Creative, an Anchorage ad agency, provides creativity that works.
C+L was recently selected as Best Video Production Company and Best Web Design Firm in the Best of Alaska Business Awards. The agency provides PR, social media, web, and video services to help its clients succeed.
8. Internet Marketing Press
Internet Marketing Press helps you improve your online presence by tweaking your brand image and boosting your ranking on Google.
This agency helps you design high-quality WordPress websites, create search engine-friendly content, and even design print materials such as business cards or design flyers to back up your efforts online.
9. Spark The Creative Agency
Spark, The Creative Agency, offers strategy and design that's rooted in your business goals.
This integrated marketing group focuses on digital marketing and specializes in working with Cannabis companies and marketing to women.
10. Brilliant Media Strategies
Brilliant Media Strategies was Alaska's first advertising agency when it opened in 1968 — and the agency has been creating innovative advertising campaigns ever since.
The team at Brilliant has produced award-winning national and regional campaigns, working with both leading companies and small budgets to stop consumers in their tracks.
Arizona
1. Pure Fusion Media
Pure Fusion Media builds brands that stand up in the global marketplace.
The agency recognizes the importance of connecting with customers and turning them into brand ambassadors, and Pure Fusion helps you reach your customers by creating inspiring, evocative design that tells a story to meet your customers' needs.
2. Zion & Zion
Phoenix advertising agency Zion & Zion is a full-service agency that meets you at the intersection of strategy and creativity.
From marketing automation to PR to UX, Zion & Zion does it all, working with big-name companies such as Walmart, Habitat for Humanity, McDonald's, and NASCAR.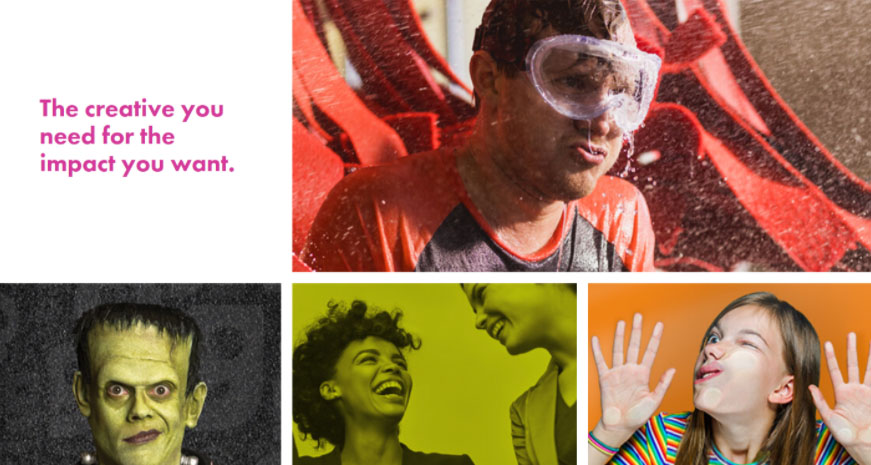 3. Northern AZ Social
Northern AZ Social, LLC provides marketing services for growing businesses located in northern Arizona.
The agency has been servicing companies in the central to northern Arizona region for over 15 years, leveraging local connections to better serve clients. Northern AZ Social offers social media marketing, website advertising, lead generation, and much more.
4. Nuanced Media
Nuanced Media is a full-service e-commerce and Amazon marketing services agency.
Through ecommerce marketing and Amazon marketing, Nuanced builds pathways that bring customers to you. The agency is committed to collaborating and growing right along with your business.
5. Flying V Group
Flying V Group is an Arizona digital marketing agency that increases client revenue through expert marketing strategy consultation and diet analysis. Working with both large corporations (such as Bain Consulting) and small businesses (like Vasco Assets), Flying V Group creates social media marketing campaigns that foster a consistent and memorable experience for customers.
"Instagram gives businesses the opportunity to connect with their clientele better than any other platform. The combination of photo, video, copy, and social networking is unparalleled, which is why we think Instagram is STILL a hugely untapped platform for B2B.
For our B2B clients, we focus on personal engagement that highlights the brand. We want to humanize brands and let customers know who is behind the brand. Personal engagement from businesses is as important as ever."
— Robb Fahrion, Partner, Flying V Group
6. Phoenix Online Media
At Phoenix Online Media, you'll find a team of knowledgeable, enthusiastic online marketers ready to help your business grow.
The agency has over 10 years of experience delivering high-quality websites plus measurable SEO, social media, and digital marketing results.
7. Fantom Agency
SaaS advertising agency Fantom engineers scalable growth for unforgettable companies. The agency focuses on your unique value proposition and specific target market.
Fantom creates high-quality advertising strategies that lower your acquisition costs and boost your conversion rate.
8. Manifest
Manifest creates campaigns for companies such as Allstate and BMW, designing content experiences that work.
This agency specializes in branded content, journalistic content, digital experiences, and performance marketing — a unique combination that results in killer content promoting your brand.
9. No Boundaries Marketing
No Boundaries Marketing was founded to simplify the marketing and advertising game for small- to medium-sized businesses.
The agency aims to produce measurable results for clients, provide world-class in-house customer service, and provide a full suite of marketing and advertising solutions.
10. The Tigrett Agency
The Tigrett Agency connects meaningful brands with their ideal customers by creating experiences that ignite business growth.
Based out of Scottsdale, this full-service digital marketing, branding, and advertising agency is creatively led and strategically driven to create work that adds to people's lives.
Arkansas
1. Simplemachine
Arkansas agency Simplemachine specializes in web design and digital marketing.
Founded in 2013 and located in Bentonville, Simple Machine offers services encompassing the areas of web, print, digital marketing, and SEO.
"Here at Simplemachine, we focus on quality, not quantity as far as social media marketing for ourselves and for our clients. We make sure we are curating and posting organic photos, articles, and videos to truly capture the behind the scenes and production, teamwork, community involvement etc., that each of our clients are involved with day to day."
— Sean Morrison, Simplemachine
2. Fox Digital Solution
Fox Digital Solution is your one-stop shop to give your company's marketing a facelift.
The driven team of professionals at Fox services clients from six continents, providing SEO, social media marketing, and more.
3. Ion Agency
Ion Agency is a creative technology company that uses innovation and collaboration to drive its clients' success.
Ion is a full-service marketing and development agency, offering services that include branding, web development, and even productivity help such as email encryption and business phone service.
4. Mirum Agency
Mirum Agency believes that experiences build brands. This foundational belief drives everything this Arkansas agency does.
Over 2500 digital experts, storytellers, technologists, and makers work to produce business transformation, experience design, and commerce activation experiences that drive innovation for clients.
5. Rock City Digital
Based out of Little Rock, Arkansas, Rock City Digital is staffed by a dedicated team of digital geeks who know how to build a company using unconventional strategies.
Rock City works primarily with businesses in central Arkansas and focuses on social media management, web design, and SEO.
6. Skyway Design & Media
Skyway Design & Media wants to make sure your company's presence is felt and remembered — now and beyond.
This full service communications company uses marketing, strategic planning, creative graphic and web design, social media, and business consultation services to move your target audience into action.
7. Team SI
Team SI has been slinging strategy and digital goodness since 2010.
Named a Business of the Year by Arkansas Business, Team SI provides social media marketing, content marketing, reputation management, and more for clients in a wide range of industries.
8. Hite Digital
Looking for digital marketing that grows businesses and scales agencies? Hite Digital is the social media agency for you.
With a mission of impacting people's lives by empowering them to reach their goals, this new and quickly-growing company offers pay-per-click, SEO, Facebook ads, and web design.
9. Acorn
Acorn the Influence Company helps you transform social conversations with your audience. With Acorn, it's simple to maximize and monitor your engagement with the audience you've created.
Working with companies like P&G, Smucker's, and Clorox, Acorn provides influence with a personal touch.
10. Goby Creative
Goby Creative acts as the outsourced marketing team for Little Rock businesses — because your business deserves to get found online.
Goby grows businesses by establishing brand identity, driving website traffic, optimizing websites to convert more leads, getting more great online reviews, and helping with social media.
California
1. CRP Marketing
CRP Marketing works with you to build a strategy that guides your customers through each step of the marketing funnel.
"Utilize all of Instagram's Tools, including insights, reels, posts, stories, and Instagram Shopping. Far too often, we see brands utilizing only one or two of Instagram's key features. Each of Instagram's features can be used uniquely to incorporate individual aspects of a brand's overall marketing strategy."
— Charlie Robinson, President, CRP Marketing
2. Branded Entertainment Network
Branded Entertainment Network, or BEN for short, brings 40 years of entertainment marketing expertise to the table to help your brand.
BEN incorporates machine intelligence with human expertise to improve the success of your brand integration campaigns.
3. DIG Marketing
DIG Marketing works with small businesses and nonprofits in Arizona and California.
Through website design, social campaigns, free analytics, SEO, and marketing consulting, DIG aims to transform brands and businesses while building valuable relationships.
4. Pub Club Leads
Pub Club Leads gets you high-quality leads direct from the publisher. Pub Club also offers digital marketing services including SEO, social media marketing, and more.
This agency has experience working with brands in a variety of verticals.
5. Sun City Advising
Sun City Advising provides digital marketing that delivers! With 656,329 leads generated for clients in 2019, the team at Sun City knows what they're doing.
This full-service digital marketing and SEO company in San Diego has its finger on the pulse of all things local marketing.
6. Lunar Digital Marketing
Lunar Digital Marketing promises to skyrocket your business with digital marketing that's out of this world. From graphic design to website design to social media marketing, Lunar does it all — and the agency's client success backs up its expertise.
7. Go Big LA
When you work with Go Big LA, you get digital marketing solutions that work. Go Big takes over the marketing side of your business so you can focus on running it.
This agency offers logo design, conversion optimization, social media marketing, and other services.
8. PowerSites
PowerSites is one of the California social media agencies that helps small businesses succeed online. PowerSites offers custom websites, SEO, digital marketing, and more.
The agency has helped over 14,000 small businesses since 2009.
9. Social Tribe
Social Tribe helps you leverage social media to generate leads and improve customer satisfaction. Clients include Panera Bread, HP, Cisco, and other well-known names.
Social Tribe offers services including social media marketing, content marketing, and influencer marketing to brands.
10. Emet Digital
At Emet Digital, you'll find a team of passionate digital marketers who truly love what they do and are excited to help you out.
Emet's top services include SEO, Google Ads, social media, and web development.
Colorado
1. Blue Bear Creative
Blue Bear works with clients in the food and beverage industry, such as Green Giant and Purely Elizabeth, to help their social make an impact.
"At Blue Bear Creative, we believe brand loyalty isn't something that can be purchased, particularly with fickle, young consumers. We help CPG & restaurant brands leverage a social-first approach to earn loyalty and attract new customers in the process."
— Gabrielle Fick, Copywriter & Community Manager, Blue Bear Creative
2. Harvest Growth
Harvest Growth creates household names out of any company that has a consumer product or service. Past clients include Planters, Oxi Clean, and Nuwave. Harvest Growth provides video production services, product launch consulting, all kinds of social media marketing services, and more.
"For best results, test then scale. We've been producing national TV campaigns since 2006, and although the content and style are different for video marketing on digital platforms, we have found that by using a similar methodical approach using research and testing, we are able to drive much higher ROI than by using the common approach of creating fun videos that capture attention but don't lead to sales."
— Jon LaClare, CEO, Harvest Growth
3. Metric Theory
Metric Theory works with clients in every corner of the digital world — B2B brands, retail brands, ecommerce, startups, and more. This Colorado agency offers a full-funnel digital approach that includes SEO, paid social, and digital video to boost your brand.
4. Something Great Marketing
Providing content marketing at its finest, Something Great Marketing is a Vancouver and Denver agency that creates ads, blogs, videos, and social media marketing to get your brand attention. Something Great recognizes that social media is about more than links and cat photos — this agency is experienced in creating campaigns that make your customers smile, but also grow your social media following.
5. Hyper Dog Media
Hyper Dog Media is experienced with SEO and ready to take your business to the next level. This agency helps small, medium, and large organizations with budgets ranging from $1500 to $6000/month gain increased ranking and qualified targeted traffic.
6. Madison Taylor Marketing
Madison Taylor Marketing is a full service agency built to deliver. This social media agency provides research, planning, and execution for all kinds of digital marketing tactics. Offering real, effective marketing, Madison Taylor bills itself as the last agency you'll need.
7. Bayshore Solutions
At Bayshore Solutions, the agency's growth-minded team creates digital experiences to bring your business further. Bayshore will help you design a new website, launch digital marketing campaigns, and more.
8. Communications Strategy Group
Communications Strategy Group is a strategic communications and marketing agency that offers public relations, content marketing, brand communications, corporate communications, social media and design services to Fortune 500 companies. The agency works with companies in industries including financial and professional services, health and wellness, education, technology, and consumer industries.
9. Max Effect Marketing
Web design and digital marketing agency Max Effect helps businesses increase sales, SEO, and user engagement on digital platforms. This agency represents local, multi-city, national and e-commerce businesses through building and managing successful marketing campaigns designed to drive traffic to their business and grow their profits long-term.
10. Volume Nine
Last on the list of Colorado social media agencies: Volume Nine wants to help you turn up your brand and rise above the noise to connect with your audience like never before. Volume Nine accomplishes this goal through social media, content marketing, SEO, paid search, and analytics.
Connecticut
1. Stratedia
Connecticut-based digital marketing agency Stratedia helps your business get to the top. As featured on UpCity, Stratedia focuses on results-driven marketing — providing services such as design, SEO, PPC, social media, and content creation.
2. Zero Gravity Marketing
Zero Gravity Marketing is one of the social media agencies that has won a spot on the Inc. 5000 list of America's Fastest-Growing Companies two years in a row! Zero Gravity specializes in SEO, PPC, conversion rate optimization, social media marketing, content marketing, website design, and creative services.
3. Milk
Social media agency Milk brings you ideas made fresh daily. Milk is passionate about finding the life behind every brand in order to bring it to life. The agency uses strategy development, multimedia communications, and media planning and buying to help its clients grow.
4. Cronin
Cronin is a digitally driven, results-focused Connecticut marketing agency. Everything Cronin does is propelled by technology, steeped in creativity, and rooted in truth. From consumer research to creative content to in-house video production, Cronin does it all so you can focus on business growth.
5. IMPACT
IMPACT helps you thrive through digital sales and marketing, even in uncertain times. IMPACT offers digital sales and marketing; video sales and marketing; web design and strategy; and HubSpot training to clients.
6. Inspira Marketing
Inspira creates meaningful experiences to boost your brand. Inspira provides several unique services that you don't see in all social media agencies — including grassroots sampling, mobile tours, and pop-ups. The agency is also dedicated to finding a cure for pediatric cancer.
7. Bluespire
Bluespire is a performance-first marketing agency that focuses exclusively on complex, highly regulated industries: healthcare, senior living, and financial services. Bluespire links marketing and technology through relevant, personalized content.
8. New Park Creative
New Park Creative builds high-performance brands, providing digital strategy and content design for B2B. This agency helps you outline a marketing strategy and then provides awesome content to get better results.
9. Deluxa
Deluxa Design is Connecticut's full service creative digital agency focused on growing local businesses online. Deluxa has been giving clients results-driven web solutions since 2006. The agency offers web design, social media marketing, and managed hosting solutions, among other services.
10. Go Agency
Go Agency is an award-winning, full service marketing and communications agency. Go Agency is obsessed with the client's bottom line. You can rely on Go Agency for creative services, media buying, video production, and website development.
Delaware
1. The Ascendant Group
The Ascendant Group is the global leader in CEO branding. Working with companies like Dell, Walgreens, Universal, and more, Ascendant helps both small businesses and the world's largest companies master the art of storytelling and leverage it to drive their brands forward.
2. Delaware Digital
Delaware Digital combines design, web development, and technology together to create a new age of marketing. The agency provides desktop and mobile web development in addition to web marketing services. The goal: Increase web presence, expand customer base, and drive revenue for clients.
3. Cloudbreak Digital
Cloudbreak Digital is a multinational digital creative agency with global reach, creating tailored digital marketing solutions for small startups and large corporations alike. Cloudbreak offers services including marketing strategy, user experience, copywriting, web development, ecommerce, and much more.
4. Bounteous
Bounteous is a Delaware social media agency that co-innovates with the world's most ambitious brands to create transformative experiences. Bounteous helps you design and build experiences, measure and optimize your efforts to drive results, and promote and engage to acquire and retain more customers.
5. AB&C
AB&C (Aloysius Butler & Clark) is one of the largest full-service social media agencies in America. Combining creativity and intelligence, AB&C provides clients with services such as brand building, interactive design, and diversity and inclusion.
6. Cool Nerds Marketing
Cool Nerds Marketing is a solutions-based digital marketing agency based in Delaware and Philadelphia. Cool Nerds works closely with brands to find the most efficient way to reach their goals — providing creative services, branding, social media, strategy, advertising, and analytics.
7. Famous WSI Results
WSI solves digital marketing problems for Delaware businesses. This agency doesn't believe in a one-size-fits-all approach to marketing. Instead, you get a tailored, customized plan to reach your target audience with your brand. WSI offers SEO, video marketing, email marketing, and other services.
8. Infinity Intellectuals
Founded in 2008, Infinity Intellectuals works with B2B companies to collect, analyze, and convert important data. The agency has a customer satisfaction rate of over 90% and began offering corporate branding and advertising services in 2014.
9. Epic Marketing Consultants Corporation
At Epic Marketing, it's all about connecting the cogs in your big ideas. This full-service creative marketing and advertising agency has a passion for bringing you innovative and strategic marketing theories at an affordable price. Epic Marketing clients can receive help with marketing, advertising, PR, and media buying.
10. Eastmoor Digital
Eastmoor is a full-service digital marketing agency that helps you grow your business online. From content marketing to social media to audience analytics, Eastmoor provides all of your digital marketing needs. As a Google Partner, the agency is also certified in Google AdWords and Google Analytics.
Florida
1. Brandignity
Digital marketing agency Brandignity is your solution for all things SEO, social media, content, and more. This Naples-based agency works hard to make sure clients understand why it's doing what it's doing.
"With Instagram marketing, it's not always about creating a conversion. The platform is there for you to showcase your brand's personality. Be as creative as you want but show your audience your bravado."
— Maciej Fita, Marketing Manager, Brandignity
2. The Influencer Marketing Factory
The Influencer Marketing Factory in Miami is a global agency that knows how to make any influencer campaign work.
"Nowadays, merely checking engagement rate and other vanity metrics on Instagram is not enough. You should analyze the quality of an influencer's audience, read his/her comments on the latest posts, and see how that following base is interacting with both organic and paid/promoted posts in order to understand their relationship with that specific influencer."
— Alessandro Bogliari, CEO and Co-Founder, Influencer Marketing Factory
3. Rocket Marketing & Design
Award-winning agency Rocket Marketing & Design works with clients such as ESPN, Miller Lite, and Drucker Law Offices to boost their brands. Rocket provides SEO, PPC, website development, and social media marketing, charging on a month-to-month basis and providing real time results for you to see.
4. Pan Communications
Integrated marketing and PR agency Pan recognizes that big results start with great ideas. That's how this agency helps B2B tech and healthcare companies transform ideas into captivating stories and coveted user experiences that ignite tremendous growth. Services provided include public relations, content marketing, and integrated marketing.
5. Creative Mindworks
Miami-based agency Creative Mindworks has been creating ideas that deliver for over 25 years. As the winner of multiple prestigious awards, CM focuses on marketing and advertising; web design and development; public relations; online marketing; social media; mobile apps and custom software; and online reputation management.
6. Auxano Digital
Auxano Digital helps you break through the noise by creating customized growth-marketing solutions for your business to help you grow. Facebook campaign management, ecommerce optimization, and lead generation are just a few of the services Auxano offers, following a "Sow, Grow, Thrive" principle of commerce.
7. The Buzz Agency
The Buzz Agency was founded in 2009 and is a top-ranked, women-owned PR, social media, and digital communications agency. The Buzz operates out of Palm Beach and works with companies who are in the travel and hospitality industry, entertainment industry, restaurant and retail industry, and commercial and residential development, as well as nonprofits.
8. MDG Advertising
MDG Advertising is a strategic, full-service advertising agency with offices in Boca Raton, Florida and in New York City. MDG builds brand experiences by cultivating a creative process that engages the people it works with. You can rely on MDG for branding, social media, public relations, and other services.
9. Hemsworth Communications
Focusing on passion, insight, and connections, Hemsworth is a top-ranked PR firm with local, regional, national, and global reach. This Fort Lauderdale agency provides influencer campaigns, social media strategy and implementation, press kit creation and design, and other services to its clients.
10. BoardroomPR
BoardroomPR's team of experts have been working for three decades to craft award-winning campaigns for Florida's top entrepreneurs, law firms, corporations, and nonprofits. Through services including social media, SEO, and website development, BoardroomPR uses both traditional and digital media to craft the right message targeting the right audience.
Georgia
1. ME Marketing Services
ME Marketing Services uses out-of-the-box creative solutions to help you reach your business goals. The agency incorporates the latest marketing trends while crafting a strategy to make your company grow.

"When it comes to a business' social media strategy, we focus on the 'why'. Why are they using social media to market their business? When we define that question, the rest falls into place."
— Mandy Edwards, ME Marketing Services
2. Spectrum
Spectrum Science goes beyond the "science quo" to deliver integrated marketing, communications, and media solutions hyper-focused on science and create an experience that's out of this world. This Atlanta agency works with biopharma, health technology, clinical trial recruitment, and other similar companies.
3. March Communications
March is a tech PR agency delivering high-impact, measurable results for the world's most innovative technology companies. March works with both B2B and consumer brands. The agency's capabilities include brand strategy, public relations, innovation, content, social media, and creative services.
4. Nebo Agency
Nebo is a human-centered agency built for the digital age. The team at Nebo creates digital experiences and buyer-journey marketing campaigns that empower consumers. Nebo strives to understand consumer behavior so it can help brands tell great stories and earn a place in customers' hearts and minds.
5. Sparkloft Media
Sparkloft is a client-forward, human-driven Georgia social media agency. This award-winning agency provides social-powered data and insights, social media management, and full-service creative development to clients like Adidas, Tillamook, Macy's, and more.
6. 360i
360i is a fully-integrated creative and media agency that helps brands capitalize on change. Working with brands like Oreo and Kroger, 360i offers both basic services like strategy and creative as well as more unusual capabilities such as a Voice Search Monitor software.
7. Swarm Agency
Swarm Agency believes results are driven by the boldness to push past boundaries. This Atlanta-based agency leverages technology, strategy, and creativity to achieve business objectives — bringing experience in digital marketing, digital strategy, and marketing technology to the table.
8. AIS Media
AIS Media is an award-winning Atlanta SEO and PPC company and digital marketing agency ranked among the top 1% in the U.S. by Clutch.co. Earning over 44 awards in the past four years alone, AIS is known for its Atlanta-centric SEO and local search marketing capabilities.
9. M16 Marketing
M16 is a web design and full service marketing agency providing results-driven digital strategy, web design, content development, SEO, paid ads, social media, and more. M16 works with clients in industries such as financial, ecommerce, legal, healthcare, and manufacturing to create campaigns that get results.
10. Black Bear Design
Through web design, graphic design, and Internet marketing, Atlanta agency Black Bear Design helps you stand out in the forest. This full-service agency offers clients website design, social media marketing, SEO, PPC, and graphic design services.
Hawaii
1. Hawaii Web Group
Hawaii Web Group provides powerful content for Hawaii businesses to help them drive local traffic. The agency can reach a massive audience of ideal visitors in a short amount of time.
"Like all marketing channels, building relationships is at the core of success. It's about building solid foundations with those relationships and putting the time in. At Hawaii Influencers, we've done just that since the early days when 'social media' was coined. We're able to help Hawaii businesses reach a passionate audience of Hawaii visitors and locals. That reach builds brand awareness, quality traffic, and ultimately conversions."
— Chris Norberg, Lead Social Media Geek, Hawaii Web Group
2. Mauka Digital
Mauka Digital is a full-service digital marketing and technology agency. With over 20 years of experience in the digital services and technology solutions environment, Mauka gets you maximum results.
3. Hawaii Biz Marketing
Hawaii Biz Marketing, a digital marketing agency in Honolulu, develops effective content strategies for forward-thinking companies. With a proven track record in increasing search engine rankings, Hawaii Biz makes local companies "findable" through tactics such as SEO, social media marketing, and other types of digital marketing.
4. Game Changer Marketing Solutions
Game Changer Marketing Solutions uses web design, SEO, social media management, brand awareness strategies, email newsletter management, and content creation to change the game for its clients. This Hawaii social media agency works with clients in industries running the gamut from fitness to cosmetics to hospitality.
5. Maui Marketing
Maui Marketing is your stop for professional on-island Hawaii marketing services. This full-service marketing company provides expert marketing services for tourism, activity, and travel-related businesses, in addition to covering all things Hawaii. Get the edge to put you on the map with local SEO, social media marketing and user engagement, professional web development, and more.
6. Becker Communications
Becker Communications works online, offline, and always in line with your goals, using creativity to produce results. The agency has been around for over 30 years, working out of Honolulu to provide public relations, marketing and advertising, and digital communications to clients who need it.
7. Team Vision Marketing
Team Vision creates visionary integrated marketing and technology solutions. The agency combines award-winning website design with SEO; organic social media programs; sponsored Facebook, Instagram, and TikTok advertising; PPC search advertising; and digital banner ads into cohesive programs that have produced monthly results of over 2,000% return on ad spend.
8. Purplegator
Mobile-first marketing and advertising agency Purplegator takes an omnichannel approach to tell your story and engage and acquire. Brands like Aldi, Auto Zone, and Fed Ex rely on Purplegator for services such as app development, email marketing, PPC, and more.
9. Ellemsee Media
Honolulu social media agency Ellemsee Media is where creativity meets innovation. This full-service agency has over 14 years of experience in both the digital and print worlds. Ellemsee offers brand identity help, website design, graphic design, and photo and video services.
10. Wall-to-Wall Studios
Wall-to-Wall Studios designs integrated experiences for brands in Hawaii and beyond. Founded in 1992, this Honolulu agency leverages the power of design to elevate brands in a variety of verticals through visual identities, immersive digital experiences, and integrated campaigns.
Idaho
1. Incline Marketing
Incline Marketing has expertise in web design, SEO, PPC, local services, email marketing, and much more. This Rexburg-based agency has helped dozens of companies see better results and higher profits through the power of strategic digital marketing.
2. Arcane Marketing
Arcane Marketing helps companies achieve their specific business goals through proven digital marketing strategy and deployment. Arcane guides brands to sustainable growth via SEO, PPC, social media marketing, conversion rate optimization, aerial imaging, and other helpful services.
3. VELOX Media
Named on the Inc. 5000 list as one of the fastest-growing companies in the U.S., Idaho agency VELOX Media provides clients with digital strategies tailored to grow their KPI's. The SEO, marketing, technology, and content experts who staff VELOX work together to drive your ROI and focus on sustained search engine dominance.
4. Techshu
Techshu brings an SEO, PPC, and social media-focused marketing mix to the table to find the best digital marketing combination for each client based on your target audience and your specific business goals. This agency has helped over 1,000 clients succeed.
5. Social Eyes Marketing
Social Eyes Marketing is a Boise-based social media agency offering Internet marketing and web design. This innovative, full-service agency is dedicated to high-level customer service, providing cutting-edge marketing strategies that grow each client's business.
6. Icon Design
Icon Design works off of three simple questions: Who are you, what do you need to communicate, and how can the team at Icon help? Icon has been in business since 1993 specializes in website development, graphic design, social media marketing, and WordPress. The agency is committed to utilizing the latest technology while still remaining true to its core mission — bringing clarity and focus to visual communications.
7. Bahlr Media
Bahlr Media uses the latest technology, platforms, and creative to find your audience. Recognizing that each client is unique, Bahlr tailors its services to best fit each company and their goals. This business agency provides marketing and advertising, creative services, media production, and development and programming.
8. WebMarkets
Digital marketing agency WebMarkets creates custom digital marketing plans that get wildly successful results. Based in Boise and Portland, WebMarkets is a certified Google Partner and provides website design and management, SEO, and digital marketing plans.
9. Market Igniter
Healthcare social media marketing agency Market Igniter connects dentists, dermatologists, general practitioners, optometrists, pediatricians, and urgent cares with the right patients who need to be at their practice. Market Igniter uses custom design, coding, video production, and intelligent marketing to bring each client's practice to life.
10. Pivot Digital Marketing
Pivot Digital Marketing works with companies who want to stand out online. As seen on ABC, NBC, Fox, and CBS, Pivot uses tactics including SEO, PPC, and social media marketing to elevate your marketing ROI.
Illinois
1. 1o8
1o8 is an Amazon and ecommerce marketing agency built to deliver. 1o8 creates holistic, custom digital marketing solutions that include efforts to boost revenue growth and brand awareness.
"For social media, what works best for our consumer brand clients is a focus on building awareness and utilizing each platform to create loyalty and produce content for our consumers that love our brand. We are always thinking about content, graphics, videos that can be easy to share, comment, or engage with.
Creating a holistic funnel with influencers, affiliates, and social media can create a powerful combination to drive engagement with our brand and build trust and loyalty on our platforms that we manage for our clients."
— Aalap Shah, 1o8

2. New Media
At the full-service Chicago digital marketing agency New Media, incredible service meets impeccable design. This 20-year leading agency is ranked in the top 1% globally and offers guaranteed-ranking SEO plans in addition to guaranteed PPC and social media plans, plus standard service plans and all things digital.
3. JumpFly
JumpFly has been providing clients with smart digital marketing encompassing passion, insight, and strategy since 2003. JumpFly offers PPC management, Facebook ad management, Amazon management, TikTok advertising, and other services to help your company succeed.
4. Perfect Search Media
As one of the premier social media agencies in Illinois, Perfect Search Media balances an innovative proprietary technology with first-class analytical thinking to achieve results for its clients. Perfect Search offers services including paid search, social media advertising, SEO, and more.
5. Web FX
Web FX provides digital marketing that drives results — specifically, 6,271,747 qualified leads generated for over 700 clients. From SEO and revenue generation to content, analytics, creative and UX, this social media agency is committed to getting results for clients.
6. VisualFizz
Chicago agency VisualFizz creates digital marketing experiences that tell stories and win customers. This full-service agency works with small, mid-size, and Fortune 500 companies providing local marketing, content, SEM, SEO, and more.
7. 97 Switch
97 Switch is a Chicago digital marketing agency focused on marketing and digital strategy. Combining marketing and design, 97 Switch strategically helps businesses grow from the ground up.
8. Harp Interactive
Harp Advertising and Interactive combines branding, website and SEO, email marketing, PPC and SEM, and social media, ensuring that the whole is greater than the sum of its parts. As one of the top advertising agencies in Chicago for the past two decades, Harp prides itself for delivering on-target campaigns, on-time results, and high-quality work.
9. Symboliq Media
Symboliq Media brings marketing insights, years of industry-leading expertise, and award-winning creative design to guide your brand decisions. The agency's content, strategy, and brand building services help you communicate the value of your story quickly and effectively with every audience interaction.
10. SoMe
Chicago digital agency SoMe helps you find your ideal customers, with a focus on lead gen and marketing intelligence. SoMe offers SEM, social media management, content marketing strategy and development, paid media services, digital analytics services, and web design and development.
Indiana
1. FireBelly Marketing
FireBelly Marketing uses social media to make brands more likable and profitable. Working with clients such as Sony, Fiji Water, and Qdoba Mexican Eats, this top-rated social media agency provides social media audits, social media management, and social media ads to help clients succeed.
2. Cyclone Social
Cyclone Social recognizes that a one-size-fits-all solution for marketing doesn't exist — so this agency is committed to tailoring your marketing services to you. With an in-house creative team and a-la-carte services, Cyclone provides influencer marketing, brand advocacy, digital media buying, and much more for both small and international brands.
3. MediaFuel
MediaFuel is a digital marketing agency that gets you more of your best customers. This Indianapolis agency loves to tell stories that move people. MediaFuel offers brand strategy, SEO, video and animation, and other services.
4. Valve+Meter
Valve+Meter is a performance marketing agency built to uncover, develop, and execute new revenue-driven strategies to grow your business. Valve+Meter provides repeatable, scalable, and profitable results through its social media and content creation services.
5. PC Pros
PC Pros designs stunning websites that convert. This agency works through a five-step marketing list: Design local websites, boost your search rankings, generate five-star reviews, post fresh social media content, and create lead funnels and ads.
6. VIV
VIV is a creative agency helping local businesses reach their goals with essential online marketing tools. VIV provides website design, social media marketing, paid ads, local listings management, ecommerce development, and reputation software to boost your ROI.
7. TBH Creative
TBH creates digital marketing strategies and designs websites that grow businesses. This Indianapolis-based agency offers web design and development, planning and consultation, digital marketing, and brand development to create solutions with a purpose.
8. SilverTech
SilverTech's big ideas and advanced tech chops raise the bar on digital experiences. This agency works with clients who need digital transformation, digital marketing and advertising, user experience and design services, development and integration, and more.
9. Toohill Consulting
Toohill Consulting is a website design and digital marketing agency located in Bloomington, Indiana. This social media marketing agency offers a full suite of web, branding, and digital marketing services that help grow your business.
10. Angry Ape Creative
Angry Ape Creative is an Indianapolis-based design and marketing agency. Angry Ape specializes in logo design, website design, marketing, and SEO for small businesses.
Instagram Growth Hacks
Join over 100k+ marketers and influencers who get the latest Instagram tips & tricks sent to their inbox every week