The Top 10 Social Media Agencies In Every State In America (2023 List)
post
Iowa
1. Sculpt
B2B social media marketing agency Sculpt prides itself on bringing hustle and heart to the table. This Iowa agency helps B2B marketing and business leaders acquire and delight customers with proven social media marketing programs.
2. Happy Medium
Full-service digital agency Happy Medium merges imagination and technology to bring your brand to life. Happy Medium helps brands find their footing in the digital world through strategy planning, digital products and solutions, and marketing services.
3. Early Bird Digital Marketing
Early Bird helps you get started defining an online marketing strategy. With over 22 years of experience, this agency offers a long list of services, specializing in helping local businesses market themselves. The agency even provides course development and DIY training/coaching.
4. Coloff Digital
Through websites, graphic design, organic social growth, and other services, Coloff Digital provides a measurable and sustainable way for businesses to improve their brand health and awareness while simultaneously cultivating new customer leads through a more effective online sales funnel. Coloff works with community banks, municipal/government entities, insurance agencies, hospitals, and other businesses.
5. Amplimark LLC
Amplimark helps your business go places. This branding, digital marketing, and custom web design agency uses marketing strategy, strategic branding, advertising, custom web design, user experience improvement, and data intelligence to help your brand grow.
6. Flying Hippo
Flying Hippo is a one-of-a-kind branding and digital agency based out of Des Moines and dedicated to helping businesses grow. Flying Hippo provides branding, environmental, marketing, web, and video services for clients like Iowa State and Nike.
7. Two Rivers Marketing
Two Rivers Marketing is a fully integrated B2B marketing agency that believes the connection between brand relevance and sales revenue is key. Two Rivers designs insightful, integrated B2B campaigns, working with companies like Sunbelt Rentals and Miller Electric.
8. Chatterkick
Chatterkick is a social media marketing agency with Midwest roots that represents companies all over the world. This Des Moines agency provides a human connection in the digital world, offering lead generation, creative development, coaching, and much more.
9. Meyocks
Meyocks is a full-service branding, marketing, and advertising agency that focuses on food, agriculture, health, and mentor brands. The agency assembles an integrated team to work with each client, helping with brand strategy, marketing communications, package design, and more.
10. G02 Partners
G02 Partners advances your business by offering customized marketing and operational solutions. This agency identifies your challenges and then builds strategic solutions to address them, offering marketing communications services in addition to operational help such as ecommerce distribution and sourcing and supply chain.
Kansas
1. JSMM Tech
Founded in 2003, JSMM strives to educate, lead and inspire others by providing cutting-edge digital marketing and advertising resources to large and small companies around the world. JSMM is also committed to giving back, focusing on nonprofits who work with animal welfare, children, families, women, and girls.
2. KCV Strategic
KCV Strategic is staffed by a team of digital marketing and revenue growth experts who think outside the box. The agency offers Facebook ads and web design.
3. Baseline Creative
Baseline Creative, a Wichita web design and social media marketing agency, is all about connection, conversation, and collaboration. The agency focuses on relationship-based B2B partnerships and providing world-class design to businesses of all sizes.
4. Lee Media Group
Lee Media Group creates custom web design and catered digital marketing geared to get rewarding results. Lee delivers nationwide, working with companies across the U.S. to provide services including copywriting, social media, and graphic design.
5. Greteman Group
The aviation marketing experts at Greteman Group provide digital marketing services to help your brand fly high. From branding to lead gen campaigns to SEO, Greteman does it all, working with companies like Eisenhower Airport and FlightSafety Academy to create winning campaigns.
6. Prime Concepts Group
Prime Concepts Group is an Internet marketing firm specializing in integrated marketing services, websites, and branding. PCG has been around since 1987, and the team at PCG knows how to position people and their products and services for maximum find-ability and profitability.
7. Lifted Logic
Lifted Logic offers web design in Kansas City. Staffed by a team of nerds in love with the Web, Lifted Logic is the premier, full-service digital agency in Kansas City. The agency designs and builds online experiences, creating unforgettable feelings and user engagements that elevate brands online.
8. Ascential Marketing
Ascential Marketing provides tailored marketing services to help lift you above the crowd. Web design, SEO, social media, paid advertising, and custom programming all make the list for services provided by Ascential.
9. Copp Media Services
Copp's mission is simple: Help clients succeed. Media planning and strategy, media buying, and result analysis and reporting — if you need media, Copp does it all. This Wichita-based agency serves clients in a variety of verticals.
10. MB Piland
MB Piland helps brands win from within. The agency has a specialty focus on the areas of financial brands and policy and government organizations. Services provided included speaking, strategy, and acting as a sounding board.
Kentucky
1. CrowdSouth
Bowling Green marketing agency CrowdSouth makes it their business to grow your business. You can rely on CrowdSouth for help with social media, websites, and search engine marketing.
"Define your goals! It's easier to create your social media content when you know what you're striving to reach. Is the goal of your social media to generate leads? Is it to get your brand out there to a new audience? Once you define your goal or goals, you can then craft your strategy to help you meet those goals."
— Jason Heflin, CrowdSouth
2. Thrive
Results-driven digital marketing agency Thrive helps clients get real results. Based in Louisville, Thrive was founded in 2005 and offers web design, internet marketing, SEO, social media, PPC, email marketing, content writing, and web hosting services.
3. Bizadmark
Bizadmark is where data meets creativity. Combining business, advertising, and marketing, Bizardmark has a growing community of 125,000 U.S. businesses and offers creative advertising, digital marketing, and branding.
4. PM Advertising
PM is an award-winning marketing and advertising agency. This Lexington business provides brand identities, web design, SEO, social media marketing, print, motion graphics, and videos.
5. AD-IOS
AD-IOS focuses on websites, automations, databases, and marketing. This digital media company works with small to medium-size businesses in a multitude of industries. The agency also offers consulting, custom automation, databases, product feed support, and more.
6. Media Venue
Media Venue blends traditional and digital media to reach your intended audience. This Louisville agency was established in 1995 and has a national, regional, local, and direct client base. Media Venue also works with in-house marketing departments as well advertising firms of all sizes for media planning and buying.
7. Trifecta!
Established in 2010 in Lexington, Kentucky, Trifecta! creates exceptional identities for business and community. This award-winning agency offers social media marketing, content creation, local hosting, and a variety of other services.
8. Sublime Media Group
Sublime Media Group is a full-service creative marketing agency that provides video, websites, social media, branding, graphic design, and marketing. This Bowling Green agency hopes to inspire a connection between people, products, and companies.
9. Creekmore Marketing
Creekmore is obsessed with helping small businesses grow. Offering SEO, social media solutions, responsive website design, review marketing, and PPC, this locally owned and operated agency works with small businesses all over the world.
10. Hangout Creative
Hangout Creative is a Bowling Green agency that helps small businesses utilize all aspects of marketing and advertising with proven, cost-effective strategies. Hangout works closely with each client to provide marketing, website design, social media, and SEO to pinpoint marketing ROI and build on success.
Louisiana
1. Online Optimism
Digital marketing and design agency Online Optimism has been featured on Inc.com, Forbes, and Social Media Today. The agency works with clients in healthcare, hospitality, automotive, and other industries to provide social media, SEO, digital ads, and more.
2. Click Here Digital
Click Here Digital is a top-rated digital marketing agency with two decades of expertise. Click Here specializes in local business, automotive and RV, legal and law firms, and medical companies. The agency provides services including social media advertising and SEO.
3. FSC Interactive
FSC Interactive is a New Orleans digital marketing agency that creates digital marketing strategies to match your company's needs and improve your bottom line. The agency provides social media, SEO, online advertising, and content marketing, specializing in contech marketing and higher education.
4. Cerberus
Cerberus is an internationally recognized, full-service digital marketing firm that creates branding worth loving. The team in the agency's New Orleans office deliver advertising, design, digital development, and media solutions for a diverse list of clients.
5. High Level Thinkers
High Level Thinkers is a digital marketing firm that serves upscale clients in the jewelry, entertainment, retail, and law niches. With 15+ years of experience, the Covington, LA agency offers services ranging from Instagram marketing to local SEO.
6. Infintech Design
New Orleans agency Infintech Design provides quality and professional custom website design in addition to SEO and digital marketing. Past clients include the NBA, United Country Real Estate, and Crescent Bank.
7. Blaksheep Creative
Blaksheep Creative is Denham Springs' best web design and digital marketing agency. Blaksheep provides affordable solutions for small businesses, prioritizing relationships over sales to help you stand out in your niche.
8. Firefly Marketing
Located in downtown Lafayette, Louisiana, Firefly is a full-service marketing agency that wants to use its 20+ years of experience to partner with you. Branding, social media, SEO, and more — the team at Firefly are experts in creating customized campaign plans for each business.
9. Sasso
Sasso Agency believes that the partnership of strategic thinking and compelling creative work provides meaningful experiences and genuine solutions. Sasso takes a fully integrated approach, providing strategy, branding, advertising, digital, social, and public relations to clients like Drew Brees, Dr. Pepper, and Powerade.
10. Ugly Mug Marketing
Ugly Mug Marketing helps brands get results from their websites and marketing. This Alexandria-based agency offers visual services, website design, general marketing, social media marketing, and speaking coaching.
Maine
1. Fisher Green Creative
Fisher Green Creative works exclusively with small businesses, providing affordable yet high-quality services to entrepreneurs and mitro companies.
"If you want to fast track your social media marketing, focus on blogging. Develop your digital story, brand it, tell it on a blog, and then share it far and wide on social media. Once you have that level of quality content, it makes it easier for others to get on board with your brand.
Fisher Green Creative works exclusively with small businesses to provide robust marketing services under one roof. We make our services affordable so that solo entrepreneurs, micro companies, and small businesses have access to highly effective marketing strategies that they otherwise wouldn't be able to afford. We turn small budgets into big results."
— Jenny Green, Fisher Green Creative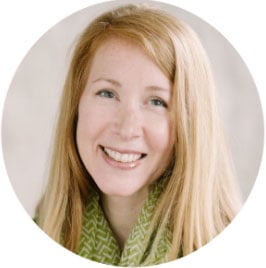 2. Dreamlocal Digital
Dreamlocal Digital is a digital marketing agency providing measurable results. The agency provides social media services, SEO, web design, Google AdWords, and Facebook ads to help your business show up and stand out online.
3. Anania Media
Anania Media helps you build a brand — not just a business. This Westbrook-based agency provides website development, social media marketing, video production, and digital marketing.
4. Vont
Vont is a full service digital marketing agency focused on helping you achieve digital marketing success. Based in Westbrook, Vont is one of the region's leading digital marketing agencies, working with clients such as the Portland Public Library and OA Centers for Orthopaedics.
5. Verve Digital Marketing
Verve Digital Marketing is the social media marketing agency for small businesses ready to do big things. The expert team at Verve combines marketing strategy and execution through services including copywriting, PR, and website maintenance.
6. Flyte
Flyte is a Portland, Maine website design and digital marketing agency focused on building websites that establish credibility and generate sales for your business. With over 23 years of experience in digital marketing and web design, the team at Flyte loves to work with clients who are entrepreneurial in spirit.
7. Marshall Communications
Marshall Communications is Maine-based but globally connected, working with companies to create customized content that builds brands and generates results. Marshall's capabilities include event planning, personal branding, social media, and more.
8. Seapoint Digital
Seapoint Digital offers digital marketing done right, helping you find your voice online. The agency specializes in insurance marketing, contractor marketing, and financial marketing. Seapoint also provides VR tours to showcase your property.
9. Sutherland Weston
Advertising agency Sutherland Weston helps businesses and nonprofits plan, create, and measure profitable marketing campaigns. Founded in 2005, Sutherland Weston now offers strategic and digital services.
10. Links Web Design
Bangor-based agency Links Web Design creates outstanding websites and online marketing campaigns. Hundreds of businesses rely on Links for affordable and stunning handcrafted websites to promote their services.
Maryland
1. WebMechanix
At award-winning digital marketing agency WebMechanix, clients experience qualified leads increasing yearly by 47%. WebMechanix offers services spanning marketing, UX and design, and development.
2. Dragonfly Digital Marketing
Dragonfly Digital Marketing was founded in 2007 and provides a wide range of digital services, helping clients with SEO, email marketing, web design, and much more. Dragonfly is dedicated to good customer service, ethical practices, and quality.
3. Adventure Web Interactive
Adventure Web Interactive helps you unlock the full potential of the Internet. This agency provides mobile web development, ecommerce solutions, graphic design, and other services for companies both small and large.
4. Idfive
Idfive offers informed design based on five major principles — cultural contract, active management, structured flexibility, the "yes, and" proposition, and weather-proof egos. This full-service agency provides branding, digital marketing, design services, and more.
5. Aiden Marketing
Aiden Marketing is a premier full-service inbound marketing agency built to stimulate business growth. Through inbound marketing, content marketing, social media and website development, and branding, Aiden helps businesses grow revenue and engage buyers.
6. Clapp 360 Communications
As Baltimore's top marketing agency, Clapp 360 is trusted by companies like John Hopkins University, Hilton, and Amtrak. Clapp 360 offers public relations, social media management, media buying and advertising, digital marketing, website development, and multimedia design.
7. Millennium Marketing Solutions
Millennium Marketing helps you tell your story so you can reach your goals. For over 30 years, Millennium has been providing marketing strategy, interactive and web design, promotional products, and more.
8. Gauge Digital Media
Gauge Digital Media provides web design, SEO, PPC, graphic design, social media marketing, and email marketing. This Baltimore social media marketing agency works with companies in a variety of industries, including child care, real estate, and restaurants.
9. Zest Social Media Solutions
Zest Social Media Solutions is a tool belt of marketing professionals for businesses that you can use to expand your reach, extend your network, and leverage your brand. Zest provides digital advertising, marketing, and branding.
10. Warschawski
Warschawski is a full-service national boutique marketing communications agency that provides personalized care for every client. Striving to produce marketing results that thrill, Warschawski offers branding, crisis communications, augmented reality, and much more.
Massachusetts
1. Prime Marketing Experts
Prime is a digital marketing agency that accelerates your company's growth. The agency offers business services such as operational assessment; digital marketing services including SEO and content marketing help; and website and mobile app development.
"The best tip is to produce high quality, engaging content with crisp, professional images, and then you will see your audience develop and business come to you over time.
We set ourselves apart from the competition by offering a full service approach to digital marketing. We believe that an effective social media marketing campaign should be accompanied by a robust website and a comprehensive SEO plan to maximize results."
— Michael Krieger, Prime Marketing Experts
2. AMP Agency
AMP crafts beautifully useful marketing, experiences, and digital products that grow businesses. This full-service agency works with clients in industries such as sports equipment and apparel, travel, and gaming.
3. NowSpeed
Clients who work with NowSpeed, a Boston digital marketing agency, often see a two- to five-time improvement in digital marketing results. NowSpeed works with several industries offering digital advertising, social media marketing, marketing automation, and more.
4. Fuel Online
Fuel Online is an award-winning digital marketing agency based in Boston. This full-service agency provides social media services, SEO, PPC, ad management, digital strategy, inbound marketing, and content and creative for clients.
5. Digital Impulse
Digital Impulse moves big website ideas forward. From design and creative to digital campaigns to automation, Digital Impulse does it all from its Boston base, helping clients like SunTrust and Icon Eyecare succeed.
6. KoMarketing
KoMarketing creates strategic online marketing programs tailored to maximize results. KoMarketing offers search, content, and social to clients such as John Deere, helping B2B organizations get found online.
7. VRG Web Design
Digital marketing agency VRG Web Design provides creative solutions to improve your business. Chatbot development, website design, and local SEO are just a few of the services this Burlington company can help with.
8. 829 Studios
829 Studios is an integrated marketing agency that delivers measurable results through thoughtful strategy, design, and development. The agency identifies and solves problems using UX and creative, campaigns and social media, and other marketing tactics.
9. Webby Central
Digital growth agency Webby Central wants to help build your brand and drive demand with out-of-the-box branding services. Services offered: Strategy and consulting, website design, web and app development, and growth marketing.
10. BIGfish Communications
BIGfish PR is a boutique public relations and digital media agency for transformative brands. Focusing on storytelling that makes waves, BIGfish is an expert in telling stories that have hooks through public relations and digital media.
Michigan
1. Karmajack
Karmajack is a digital marketing agency that's relentless in the pursuit of growth for your company. This Detroit-based agency works with businesses and ecommerce companies providing websites, social media, and advertising.
2. Daniel Brian Agency
Full service advertising agency Daniel Brian helps you level up your brand. Working primarily with retail, healthcare, and finance brands, Daniel Brian offers advertising services, brand experience, and brand consulting and strategy.
3. RCC Web Media Agency
RCC is a web design, SEO, and digital marketing agency in Troy, Michigan that's been around for two decades and counting. As a division of the Romeo Computer Company, RCC focuses on building your business brand by utilizing your web presence and social footprint.
4. EM 360 Digital
Detroit agency EM 360 Digital is a full service marketing firm that offers SEO services, social media marketing, and PPC to help your desired outcomes become a reality. Past clients include Ridgecon, ICG, and Mango Languages.
5. Northern Michigan Digital
Northern Michigan Digital works hand-in-hand with businesses to create custom digital marketing plans. The agency helps companies both large and small reach their digital marketing goals.
6. Amplify Digital Marketing
Amplify Digital Marketing offers a wide range of digital marketing services — including search engine optimization, pay-per-click advertising, social media marketing, and more. Amplify works closely with you and your employees to get you in front of your target market.
7. Ingenex Digital Marketing
Want to grow your business organically? Hubspot partner agency Ingenex is the right choice for you. Ingenex specializes in sales and marketing for franchise development, higher education recruitment, associations, membership organizations, and tech startup marketing.
8. Drive Creative Agency
Drive Creative Agency takes a solutions-based approach to creativity to bring your story to the masses. This digital creative agency is located in Detroit and works with clients from multiple industries to create a solid strategy, creative brand, and seamless digital marketing execution.
9. Milo Agency
Marketing agency Milo produces amazing experiences for your audience. This full service agency works hard and plays hard, providing digital ads, SEO, social media management, and more.
10. BlackTruck Media
BlackTruck Media uses honest and transparent strategies to help search engines find you and customers connect with you. You can rely on BlackTruck for local SEO, content strategy, analytics and conversion optimization, and more.
Minnesota
1. Hangar12
Hangar12 provides consumer-first marketing that builds brand equity, loyalty, and sales. The agency has worked with brands like American Girl, Godiva Chocolate, PetSmart, Cheez-It, Swiss Miss, and many more, providing digital marketing and social media services.
2. Skol Marketing
Skol Marketing helps your small business get found on the web. Web development, SEO, and social media management are all in Skol's wheelhouse and the agency also holds regular workshops and events.
3. Ideas That Kick
Ideas That Kick helps you develop a brand strategy to promote your brand, working with pet, health, outdoor brands, and more. This Minneapolis design agency creates innovative consumer experiences using websites, social media, and other areas of expertise.
4. Siren Digital Marketing
Siren Digital Marketing uses integrated digital marketing services and award-winning technology to help your company reach more customers, drive leads, and build your brand. Siren works with small businesses, franchises, and companies in the home services, healthcare, law, and B2B industries.
5. Optimize Social Media Inc.
As one of the best Minnesota social media agencies, Optimize Social Media develops specific solutions to connect clients with their customers online. OSM offers services including reputation management, social media management and advertising, and blogging.
6. The Social Lights, LLC
The Social Lights is a social business consultancy. This agile social media agency helps brands reach their business goals, aiming to drive growth through social media services like content, engagement, and paid social.
7. Range
Range Digital Marketing is an integrative digital agency combining data, engineering, media, and creative to develop new and sustained growth for your business. In just five years, the agency has generated over $1 billion for its partners.
8. Prospectr Marketing
Founded in 2006, Prospectr Marketing is a performance-based digital marketing firm. The Minneapolis company works with clients like VMC Capital, G2 Telecommunications, and Aikens Lake Lodge to deliver sustained growth.
9. Snap Agency
Snap helps people achieve digital success. This fast-growing digital agency was founded in 2010 and is dedicated to being the best agency in the Twin Cities, delivering ROI for clients through SEO, social media marketing, web development, and more.
10. Red Circle Agency
Red Circle is a full-service advertising agency with over 15 years of experience in the hospitality and gaming industries. The agency has worked with over 85 casinos and wants to be the most data-driven, results-oriented hospitality experts in North America.
Mississippi
1. CH Local Media
Located in Baldwyn, Mississippi, CH Local Media provides digital marketing and SEO for clients nationwide. In addition, the agency focuses on web design, social media marketing, and email marketing, working with both local brands to increase traffic and brands further abroad.
2. Nuzu Marketing Agency
Nuzu Marketing builds consistent profitable traffic to your business. This full service digital marketing agency offers web design, Google Adwords, SEO, local optimization, and much more.
3. Thrive Marketing
Thrive Marketing is committed to developing successful marketing strategies. Through marketing services, listing services, and IT services, the team at Thrive offers excellent work at affordable prices to help your business grow and succeed.
4. Liquid Creative
Liquid Creative recognizes that in today's ever-changing business climate, you need a marketing agency that's always on the cusp of new technology and ideas — and that's what this Mississippi agency aims to be. Providing logo designs, PR, software development, and more, Liquid Creative brands companies from the inside out.
5. Ad.in Creative
Ad.In Advertising is made up of a passionate team of inventive creatives who craft great things. Ad.In is dedicated to customer-tailored solutions to meet the advertising and branding needs of Mississippi Gulf Coast companies. The agency focuses on branding and identity, responsive web design, social media, strategy, and merchandise and print design.
6. Excelerate
Excelerate crafts digital marketing campaigns that take your company to the next level. The agency has industry-specific expertise across multiple verticals, working with companies small and large to provide services such as digital audio, programmatic display, and SEO.
7. Agora Eversole
Agora Eversole is a specialized marketing agency delivering big-agency quality without the big-agency cost. Serving community banks, healthcare practices, and other industries for a combined 30+ years, Agora delivers dynamic marketing services across multiple platforms.
8. Raborn Media
Full service marketing firm Raborn Media is based in Madison, Mississippi. This agency provides web design, advertising, social, video, and general design services. Past clients include Rogers-Dabbs Chevrolet and Southwest Mississippi Regional Medical Center.
9. Mansell Media
Mansell Media combines strategic marketing solutions, popular social media platforms, and a laser focus on individual client needs to service its customers. Through content planning, web development, and other services, Team Mansell aims to make each client's message and business identity clear and memorable to the client's target audience.
10. THINK Webstore
THINK makes marketing easy, approaching campaigns using all five sides of the brain: business, design, technology, psychology, and usability. THINK has expertise spanning a range of industries, and services provided include logo design, photography, websites, and more.
Missouri
1. Columbia Marketing Group
Columbia Marketing Group is dedicated to delivering results. This award-winning, hometown marketing agency works with local businesses to enhance their marketing strategies. Services provided by Columbia Marketing Group include digital advertising, SEO/paid search, and email marketing.
2. Inbound 2.0 Digital Marketing
Inbound builds brands for a digital world. With a passion for beautiful, smart, and inspired work, Inbound creates and develops visually engaging experiences for culture and commerce. Clients the agency has worked with: Thrive, MGM Touring, Project Grace, and many others.
3. Impact Social Media
Impact Social Media is a Kansas City-based creative digital marketing agency. This full service advertising firm offers modern and effective digital marketing — focusing on SEM, SEO, video marketing, and other services — to promote small to medium sized businesses and improve marketing ROI.
4. Silverback Web & Marketing
Cottleville agency Silverback Web & Marketing doesn't monkey around: This web design and contractor marketing company gets gorilla results! Through local SEO, video production, Google ads, and more, Silverback drives more traffic and new customers to your business.
5. Digital Marketing Inc
Digital Marketing Inc. is a family-owned advertising and marketing company based in the Kansas City area with over 20 years of experience in the industry. DMI combines expertise in print advertising, local business marketing, and digital agency knowledge, integrating marketing strategies to see success across the board.
6. Afflecto
Afflecto is a full service advertising agency with a goal of driving sales and increasing brand value through expertise in traditional and digital media, social media, affiliate marketing, PR, creative, and branding. The agency works with local, regional, and national clients.
7. Red Crow Marketing Inc.
Red Crow Marketing has been helping Southwest Missouri companies with their marketing needs since 2004. This personal-sized advertising agency focuses on healthcare marketing, manufacturing marketing, and services marketing, providing a wide range of digital services.
8. Storm Cloud Marketing
Storm Cloud Marketing is a marketing and advertising agency in Joplin, Missouri. The multi-dimensional team at Storm brings the thunder through digital marketing, web services, creative services, marketing strategy, and media management.
9. Elasticity
Elasticity has been stretching the boundaries of digital marketing for more than a decade. Working with clients such as GoDaddy, H&R Block, and Fireball Whisky, this agency helps with brand strategy, creative, media buying, social media, data and analytics, multicultural marketing, and more.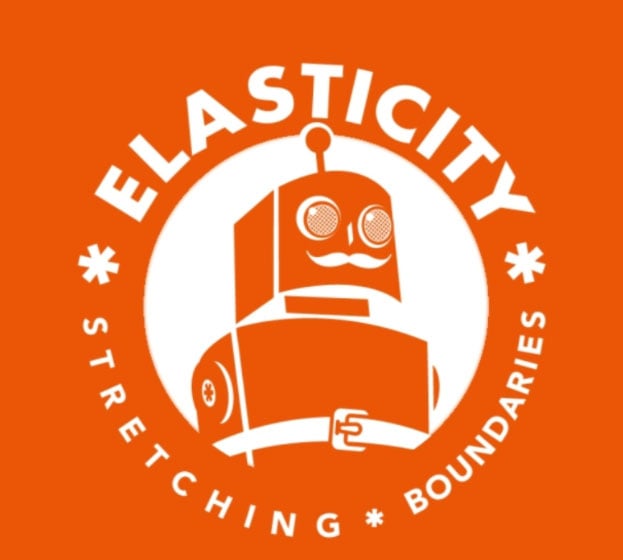 10. Vietti Marketing
Full service ad agency Vietti Marketing has a passion for results. With services running the gamut from mobile marketing to conversion optimization to geofence marketing, Vietti builds brand images by hand so they're memorable, meaningful, and beautiful.
11. Nathan Gotch
Nathan Gotch is a St Louis SEO consultant and he runs Gotch SEO, one of the best marketing companies in St Louis. He offers local SEO, enterprise SEO and SEO consulting services. He offers transparent and reliable SEO services for local businesses in St. Louis and beyond.
Montana
1. Prime
Prime helps companies develop a personal connection in their digital experience. Through digital marketing, graphic design, social media marketing, and other services, this Bozeman agency works with clients to improve their ROI and positively influence their brand.
2. PartnersCreative
PartnersCreative provides the insight and strategy your brand needs. This agency creates memorable brand experiences through combining relevance with likability and surprise. They provide services like research and competitive analysis, analytics, dashboards and reporting, and project and production management.
3. Elite Social Marketing
For Elite, the digital world is their playground. Elite Social Marketing works with businesses of every size and budget, offering services like PPC, content marketing, and social media marketing to realize your goals and accomplish your objectives.
4. Speaking Socially
Speaking Socially Media helps businesses connect and engage with their customers online to create unique relationships. Through web design, marketing, voice, and branding, Speaking Socially provides flexible and evolving solutions for your business.
5. Tiger Marketing
Tiger Marketing is a Billings-based marketing agency that's data-driven, educated, and results-focused. They provide both digital and traditional media marketing services, and key clients include Billings Hardware, Rocky Mountain Truck Accessories, and Fort Rockvale Restaurant Casino.
6. Kinetic
Since 2007, Kinetic Agency has delivered uncommon solutions for clients in a wide variety of industries. Kinetic helps with influencer marketing, branding, internal communications, and more.
7. Blast Creative
Blast Creative assists with whatever marketing needs you have — from SEO to websites to social media and back again. This web development and marketing agency partners with companies in all aspects of developing their brand.
8. Engine 8
Bozeman company Engine 8 helps launch and grow brands through strategy, smart design, and a little magic. Engine 8 was founded in 2005 and has been building multi-channel experiences fueled by creativity ever since, working with clients like Montana Party Rentals and Raich Montana Properties.
9. Vault Media
Vault Media provides web design, SEO, and social media management. As the first 360-degree, full service digital marketing agency in Flathead, Vault is known for its passion for helping local businesses thrive.
10. The Wendt Agency
The Wendt Agency produces ideas, not just ads. The agency is passionate about bringing diverse people together to create success. Established in 1929, the agency is also adept at changing with the times and staying on top of the latest marketing trends.
Nebraska
1. Social Media Omaha
Social Media Omaha creates innovative digital experiences. Billing itself as the "every-person media and advertising company," Social Media Omaha offers video production, reputation management, and SEO, among other services.
2. TMV Social
Advertising agency and marketing company TMV Social focuses on ROI, increasing sales while simultaneously making web design fun. TMV Social provides website design, social media, local SEO, Google ads, and email marketing. The agency works with small and large companies across the globe.
3. Omaha Media Group
Omaha Media Group is a multi-award-winning web design and digital marketing company. This faith-based creative management firm designs and develops intuitive web, mobile, and SEO-friendly applications from its base in the heartland of America.
4. Sleight Advertising
Whether digital or traditional, Sleight Advertising does marketing that gets results. The agency's team of experts work closely with clients to provide SEO, PPC, social media, and other services that accelerate growth and give companies a strong competitive advantage.
5. 92West
92West focuses in three main areas: branding (blending science, data, and art), web design (working with WordPress, ExpressionEngine, and Magento), and SEO. Past clients of this Omaha agency include Lift Solutions, Inc. and Omaha Children's Clinic.
6. Vivial
Vivial is a groundbreaking marketing technology company that offers a full range of customer engagement tools to help businesses enhance the way they connect with customers, build loyalty, manage content, and track results. Vivial helps businesses of all types increase their visibility using turn-key solutions.
7. GenR8 Marketing
GenR8 Marketing generates leads for your business. This Lincoln, Nebraska agency provides social, search, video, web, branding, and email marketing, working with companies like Oasis Senior Advisors and Nebraska Institute of Comprehensive Dentistry.
8. Hurrdat Marketing
Hurrdat Marketing wants to help your business stand out online. A full service digital marketing agency, Hurrdat is based in Omaha. The agency works with brands of all sizes providing content marketing, web design, local SEO, and other services.
9. Red Rebel Media
Red Rebel Media is a full service web design agency dedicated to the success of its clients. The agency offers video production, photography, graphic design, and digital marketing services. Past clients include A Novel Idea Bookstore and Revolution Roof.
10. Right Eye Digital
Right Eye Digital is a friendly alternative to huge corporate-thinking agencies. This digital marketing agency brings your ideas to life via video production, web design, graphic design, print design, and photography.
Nevada
1. NeONBRAND
NeONBRAND provides SEO, social media, websites, and consulting in Las Vegas. This full service marketing and web development agency has been around since 2011 and expertly combines business and tech to help ambitious brand visions come to life.
2. Success City Online
When you work with Las Vegas agency Success City Online, your best website, social media, and PPC results are in reach. Success City is committed to customer service and passionate about working with small businesses. This results-oriented agency is affordable and willing to work with your budget.
3. Adnetiks
Adnetiks provides solutions designed to optimize your brand, attract the right customers, and grow your business. Offering SEO, social media marketing, digital marketing consulting, and other services, Adnetiks also has several free training courses available for different industries.
4. N Media Digital Marketing
N Media Digital Marketing is one of the best social media agencies in Las Vegas. This agency helps businesses get the most out of their online advertising, creating, and targeting by strategically using website design, search engines, social marketing, and more to convert customers.
5. Adtack Marketing Systems
Adtack helps businesses grow through strategic and creative marketing expertise and execution. As a marketing systems and growth agency, this Las Vegas company seeks to drive substantive, long-term results in your sales and marketing initiatives. Adtack does this by developing a customized marketing plan for your company that's scalable, repeatable, and marketable.
6. Dragonfly Media
Reno-based social media marketing agency Dragonfly Media wants you to be successful. The agency accomplishes this goal via website design and management, mobile app design and publishing, social media management, SEO, targeted online advertising; and consulting.
7. Sliice
Sliice is a top global branding agency that sits at the heart of modern marketing, brand engagement, and online business. The team at Sliice builds solid brand foundations to increase your company's marketing effectiveness, optimize your ROI, and grow engagement and retention rates.
8. V Digital Services
V Digital Services doesn't just sell advertising — it creates customer journeys. Working with clients in a variety of industries, V Digital Services provides website design and development, local and organic SEO, social media management and advertising, search engine marketing, and display advertising.
9. PIMedia
PIMedia drives business growth through digital advertising and marketing. This leading social media and digital firm was founded in 2010 and has been helping companies grow their online presence ever since. PIMedia offers a LinkedIn coaching program in addition to other digital marketing services.
10. ClickIt Social
ClickIt Social helps amplify your brand website and online presence. At ClickIt, each client is assigned to a Certified Consultant who creates an action plan that's custom-made for each business model.
New Hampshire
1. New England Social Media Agency
New England Social Media Agency is an award-winning marketing and design agency. This agency converts clicks to sales through social media management, search engine ad management, SEO, email marketing, PR, and reputation management.
"The best tip and hack we know is to become consumer-centric! Really dive deep into the macro and even micro of things to figure out what your customer truly wants when no one is looking. Then make content based around that and you're sure to win."
— Vincent Trefethen, CEO, New England Social Media Agency
2. 108 degrees Marketing
108 degrees has been serving the New England area and beyond for over a decade, providing digital marketing services that work for small businesses and nonprofits. 108 degrees uses the most current technologies and standards to develop an online presence that strengthens your brand.
3. SnapRoot
SnapRoot is a creative marketing agency focused on promoting and supporting small businesses by providing effective and affordable digital marketing services. This Holderness agency provides social media, web development, email marketing, and reputation management.
4. Paragon Digital Marketing
Paragon Digital Marketing has a simple purpose: providing high-quality digital marketing solutions to small- and mid-sized businesses, nonprofits, and other organizations. Offering PPC, SEO, social media, and other services, Paragon challenges the idea that businesses have to navigate the digital marketing landscape on their own.
5. BraveHeart Digital Marketing
BraveHeart helps clients increase revenue and acquire customers via SEO, PPC, and local search marketing channels. This social media marketing agency provides paid, technical, and content audits; digital marketing services; SEO; and content marketing.
6. EVR Advertising
EVR Advertising provides campaigns that get you noticed, with results that are measurable to the end of the sales cycle. Based out of Manchester, EVR offers services including brand strategy, design and production, and website development.
7. Raka
Raka helps marketing and sales teams win online. Raka is based out of Portsmouth and focuses on inbound marketing and digital advertising for brands.
8. 7th Level Media
From social media marketing to website design, 7th Level Media will bring your campaigns to life. The agency's websites are not only great to look at, but work for you 24/7, specializing in lead generation.
9. Web Smart Advisors
A Lakes Region digital agency, Web Smart Advisors helps local New Hampshire businesses with their marketing. Whether you need website hosting, a new website design, or SEO, Web Smart Advisors has you covered.
10. Pivot Creative
Pivot crafts valuable digital strategies that get results. The small, detail-oriented team of designers, developers, and strategists at Pivot takes pride in crafting unique and intuitive brand experiences for clients.
New Jersey
1. Digitalux
Digitalux is a full service digital marketing company. The agency works with companies of all sizes to identify the best digital marketing channels for growth, create a solid strategy, and then implement the campaign from A to Z.
2. Colossus Media Group
Colossus Media Group is a bold, authentic agency that's worked with clients like 7Eleven, Boy Scouts of America, and Play Big Zone. The Eatontown, New Jersey-based agency offers content creation, web design, social media, and general digital marketing services.
3. Robb Digital Marketing
Robb Digital Marketing develops smart, simple, and effective digital marketing solutions to build your business with a strong ROI. Providing services such as email marketing and web design, Robb has worked with clients like Finn's Friendly Dog Training and Dream Castle Escapes.
4. Shoreline Media Marketing Solutions
The SEO experts at Shoreline Media Marketing Solutions know you work hard — so they do too. Shoreline uses a proven, industry-leading strategy to increase your visits, conversions, and social network engagement, organizing and executing digital marketing tactics for you.
5. Wolony
Wolony helps brands build connections with people by adapting to social media. Through ecommerce, production, marketing, and development, this Rutherford agency fosters design and communications for the new age.
6. Bizzo
Bizzo's dedicated digital marketing team wants to help you attract more customers, grow revenue, and outmaneuver your competition. Brian Castell founded Bizzo in 2011 and i's now proud to be the #1 digital marketing and media production company in New Jersey. The agency helps companies pursue strategic initiatives by integrating creative assets with smart data collection and analysis.
7. DSM
DSM builds clients a winning strategy based on honest answers and data-driven insights to navigate toward business goals. An Inc. 5000 company, the agency focuses on building brands, lead generation, and increasing website traffic and conversions.
8. Wow Bix
Wow Bix is a results-driven marketing agency that helps boost your online presence through web design, SEO, social media marketing, and video production. They service industries like healthcare, real estate, restaurants, ecommerce companies, nonprofits, and plumbers.
9. Socialfix
Technology and marketing agency Socialfix uses creativity, strategy, and well-defined processes to execute well-driven campaigns. This 15-year-old, full service boutique agency lives and breathes your bottom line and ROI.
10. Digital Brand Expressions
Princeton-based agency Digital Brand Expressions offers a wide range of digital marketing services including SEO, digital analytics, ad buying, and more. The agency focuses on healthcare and pharma, publishing and media, and nonprofits, working with clients such as Zantac, Johnson & Johnson, and the Arthritis Foundation.
New Mexico
1. Word One Consulting
Word One Consulting is a social media and digital marketing consulting, analysis and research company that's based in Las Cruces, New Mexico and has been serving the southwest since 2009. Word One helps with digital media strategy and planning, social media training, market and voter research and analysis, and Facebook advertising and general strategy.
2. Simply Social Media
Simply Social Media is an award-winning influencer and social media marketing agency located in Santa Fe. The agency has been creating community, connections, and meaningful conversations in its home state and beyond since 2014. Simply Social Media works with clients in all sectors, building committed audiences who care.
3. Forte Digital
Forte Digital brings a fresh and unique perspective to the world of digital marketing in the Four Corners, helping grow your business with leading edge web design and digital marketing. Offering creative and digital services, Forte works with clients including Four Corners Economic Development and Divine Health.
4. Maverick Web Marketing
Maverick Web Marketing is the place to go in Albuquerque for affordable small business marketing that works. Maverick believes that if you're spending money on marketing, you deserve to get results and have a team who cares.
5. 1 Internet Marketing
Web-based marketing company 1 Internet Marketing specializes in custom online marketing solutions​, offering a wide range of services that will help establish and grow your business's web presence. The agency creates custom websites that fit your personality and also specializes in search engine and conversion optimization.
6. MIS Inc.
Albuquerque agency MIS was founded in 1995 and is now one of the most well-established website design and online marketing companies in New Mexico. MIS has expertise in designing websites for specific industries, as well as helping with SEO, email marketing, and social media marketing.
7. LionSky
LionSky is an experienced WOSB business solutions company formed in 1995 in Albuquerque. The agency specializes in providing companies with creative solutions uniting media and relevant technology — offering branding, email marketing, website design, and much more.
8. Simply Design
Simply Design is a digital and design agency that lives to serve. The team at Simply Design out-codes, out-optimizes, and out-creates other agencies so you can have more sales, more customers, and more success.
9. WSI Web Enhancers
WSI is a full service digital marketing company in Albuquerque that provides high-quality SEO and web design, bringing the best global practices to New Mexico. WSI has worked with local clients such as Petroglyph Animal Hospital, Covenant Schools, and Kinesio.
10. Esparza
Esparza helps clients build their brand through strategy, creative, digital, and media. Public Service Company of New Mexico, Tesuque Stucco Co., and BMW are a few of the clients Esparza has helped.
New York
1. Boucher + Co
NYC digital marketing agency Boucher + Co specializes in SEO, SEM, and social media marketing. This analytics-first digital agency is laser-focused on building a high ROI for every one of its clients.
2. AdVenture Media Group
AdVenture Media Group has been hired by over 550 ecommerce and service businesses to make their online advertising more profitable. AdVenture was founded in 2013 and offers paid search and social, conversion rate science, and tailored consulting.
"The best tip for social media marketing is to invest in creative and informative copy. Most agencies are so focused on audience targeting that they forget to focus on what customers need most: information. AdVenture sets itself apart with a neurotic focus on profitability. We take the time to learn a client's business, understand their economics, and incorporate objective short and long term goals into our campaign strategy."
— Isaac Rudansky, AdVenture Media Group
3. Socialfly
Socialfly is a social-first agency that takes an analytical approach to conceptualize and execute dynamic campaigns designed to elevate social presence and ignite audiences. The agency offers creative services, social media marketing, influencer marketing, and paid media services.
4. Tinuiti
Tinuiti takes an audience-centric approach to accelerating growth. In addition to basic digital marketing services such as SEO and creative, Tinuiti also offers tailored marketing with Walmart Advertising technology and Instacart full service management.
5. Flightpath
Flightpath is a privately-held, results-oriented digital agency in NYC's Flatiron that was founded in 1994. Flightpath harnesses digital channels to create real business value. The agency targets both consumer and B2B audiences in the interest of building awareness, lead generation, customer acquisition, and purchase continuity.
6. Socium Media
Socium specializes in digital marketing that's backed by data and executed from strategies developed over years of digital marketing experience. This agency creates PPC/SEM, paid social, and SEO campaigns with one purpose — growing your business.
7. eDesign Interactive
eDesign strives to create emotional and meaningful stories that become fantastic digital experiences. Through websites, landing pages, interactive campaigns, and just about any other digital media needed, eDesign merges innovative ideas with beautiful designs to reach each client's target audience.
8. Lilo Social
As a full-funnel growth agency, Lilo Social helps ecommerce companies scale by bringing together data-driven decisions and creativity to create a cohesive approach to paid media. As mentioned in Forbes, Lilo Social scales brands through paid search and social management, direct response content, and CRO and retention optimizations.
9. OpenMoves
OpenMoves uses the perfect combination of search, SEO, social, and marketing automation to fuel your bottom line and power your growth. This Huntington, New York agency has served over 1,000 customers in 12 countries.
10. HelloConvo
HelloConvo is an influencer agency that provides ecommerce brands with best-in-class influencer marketing strategy and influencer campaign management. This leading influencer agency manages ecommerce influencer strategy, influencer outreach, and influencer marketing ROI.
North Carolina
1. Get You Found
Get You Found is a data-driven analytics agency that specializes in interpreting your customers' online behavior to optimize your brand's performance. Get You Found is motivated by sustainable growth and has a proven track record of using results-driven, numbers-oriented processes to help clients grow their businesses.
2. 919 Marketing
919 Marketing tells your brand stories to the world. Working with clients like Rosetta Stone and Hosted Solutions, 919 helps you solve your marketing problems by providing content marketing, PR, creative services, and a range of other marketing options.
3. Synchronicity
Charlotte, North Carolina agency Synchronicity is staffed with storytellers, marketers, and brand builders. Founded in 1998, the agency believes that every business is unique — and that's why each marketing project Synchronicity takes on is custom-planned and built to drive that client's business forward.
4. WNC Social Media
WNC Social Media Buzz partners with businesses to offer exclusive services that establish a leading and trustworthy online presence for specific target audiences. WNC helps with website design, SEO, Google Analytics consulting, SEO content creation, and social media management.
5. Three Ships
Three Ships owns marketplace websites that help consumers buy with confidence. This Raleigh agency also forms strategic partnerships with advertisers and media companies. The company's mission is to unlock growth in every relationship.
6. Hearst DMS
Hearst DMS provides big marketing for local businesses. With 50K campaigns and counting, Hearst knows what it's doing when it comes to SEO, web design, marketing automation, and other marketing services.
7. RSM
RSM prides itself on unmatched flexibility, an agile work style, unparalleled customer service, and exceeding expectations everyday. With over 24 years of success in retail, the agency develops integrated marketing solutions that drive a strong return on investment, measurable overall performance, and outstanding sales at retail and beyond.
8. Netsertive
Netsertive helps multi-location businesses increase local leads and sales. Netsertive serves retail and franchises, automotive, healthcare, media and publishing, and agencies. Businesses use Netsertive to customize digital advertising campaigns for each location — driving leads, sales, and location-level insights.
9. The Brandon Agency
Located in Charlotte, The Brandon Agency is a digitally centric, data-driven integrated marketing and communications firm on a mission to develop and execute revolutionary business building ideas that help clients grow. The agency does this by offering services like video, interactive web development, and brand strategy.
10. LAIRE Digital
Charlotte agency LAIRE Digital grows new revenue with digital marketing. LAIRE helps B2B brands connect with their ideal clients online through content marketing, web design, sales enablement, and other valuable services.
North Dakota
1. MNL Marketing
MNL Marketing offers digital marketing services for companies, groups, and individuals. The integrated digital marketing solutions provided by MNL encompass customer loyalty and text marketing, web design services, social media management, and SEO.
2. iWerx Media
iWerx provides strategic marketing for your destination, restaurant, or attraction. Providing services such as indoor advertising, PPC, and aerial drone photography, iWerx has recently worked with clients like Flying B Construction, Anytime Sales, and Overhead Door.
3. Flint Group
Flint Group offers business-minded marketing for results-minded brands. Knowing that tough challenges call for tough marketers, Flint Group provides market research, professional video, and lots more for brands who need the boost.
4. Marketing Ideas For Printers
From content that builds trust and relationships with your print buyers to online ordering solutions that transform trust into sales, Marketing Ideas For Printers provides everything you need to sell printing. This agency is based in Fargo.
5. Absolute Studios
Absolute Studios is an award-winning creative production team dedicated to helping results-driven professionals build brands with personality. This agency has the tools it needs in-house to help tell your story across all platforms through consistent, cohesive campaigns and keep your audience coming back for more.
6. Quest Digital
Quest is a full service digital marketing agency that serves the people and businesses of Fargo and Grand Forks with the best web design and SEO in the region. Consistently producing results that exceed expectations, Quest has a proven track record in SEO, social media management, PPC, and email and digital marketing.
7. KK Bold
Working with clients like the North Dakota State Fair, the North Dakota Lottery, and Little Creek Casino Resort, KK Bold offers help with political, casino marketing, and general branding and digital media services. The agency helps you stand out through bold branding.
8. Brandfolk
Fargo agency Brandfolk creates campaigns that show exactly who a brand is. This agency has completed campaigns for Discovery Benefits, Team Eventide, Landmark Companies and more.
9. JS Creative Marketing
JS Creative Marketing molds your ideas into reality. Based in Dickinson, JS works with clients including Adolas LLC and Western Elite PBR to provide logo design, website design, design for print, social media design, and digital business cards.
10. KAT Marketing
KAT Marketing offers marketing, video, design, web, social media, and e-learning services. This Bismarck agency commonly works with clients in the e-learning and medical industries.
Instagram Growth Hacks
Join over 100k+ marketers and influencers who get the latest Instagram tips & tricks sent to their inbox every week