Instagram Peak Times Across US Time Zones: Insights From Social Media Agencies
post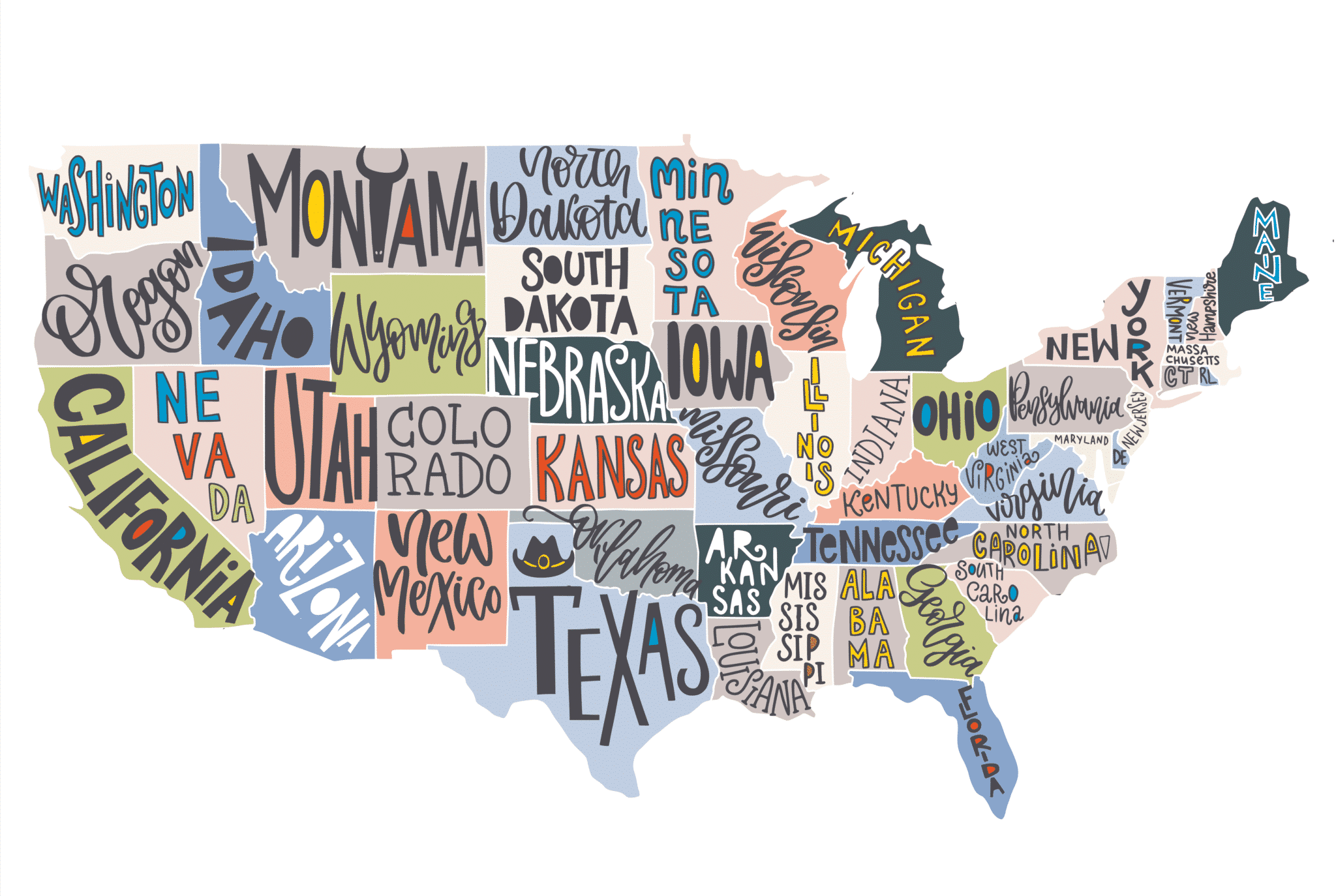 When to post on Instagram is as equally important to what you post, and knowing the Instagram peak times can ensure that your hard work and the hours you spend planning your posts don't go to waste. There are plenty of resources that will tell you what to post on Instagram to get the best reach and the best engagement, but that's only part of the equation.
Improving Instagram Engagement
Whenever you post on social media, you're looking for engagement. Not only will it show the algorithm that your post is popular with your audience, but it also gives you insight into what they want to see. Engagement also gives your brand credibility and shows that you have a following that looks forward to what you're posting.
Having high engagement gives your account social proof. Whether you're an influencer looking for a brand deal or a company looking for more followers (or somewhere in between), high engagement shows that you're a legitimate account that has real followers. There are many tactics and strategies you can use to optimize your content for engagement purposes.
You can create and follow a good hashtag strategy or use captivating photos that compel your followers to stop scrolling and read your caption. You can have great calls-to-action in your captions to encourage your readers to take an action (such as liking or commenting on your post). Or, you can create an engagement marketing plan to engage with your followers or ideal followers first, in the hopes that they'll engage back with you.
But all of that can feel like wasted energy if you're not posting during Instagram peak times. After all, if people don't see your post, they can't engage with it. If people don't initially see your post there may be a chance for them to see it later, but the engagement your post receives when it's first published will impact that. If no one engages with your post, Instagram will assume that your audience doesn't want to see it, and it might stop showing it to people.
When Is The Best Time To Post?
How do you know what Instagram peak times are? Well, there are some general rules-of-thumb to follow, and then you'll need to do some research on your own, too.
First of all, Instagram peak hours will vary by time zone. Unlike emails, you can't schedule social media posts to be sent at a certain time in the recipient's time zone. When you post, it's available to everyone, no matter where they are. Since time zones are so important, we reached out to four different social media agencies across the United States to get their insight for their particular time zones.
Eastern Time Zone
Brandignity is a digital marketing agency in Florida that helps companies of all sizes grow their brands. They offer services like SEO, advertising, design and social media. Many of their clients are B2B brands, and they've found that posting on the earlier side of the week around 11 AM is a good time for those B2B brands.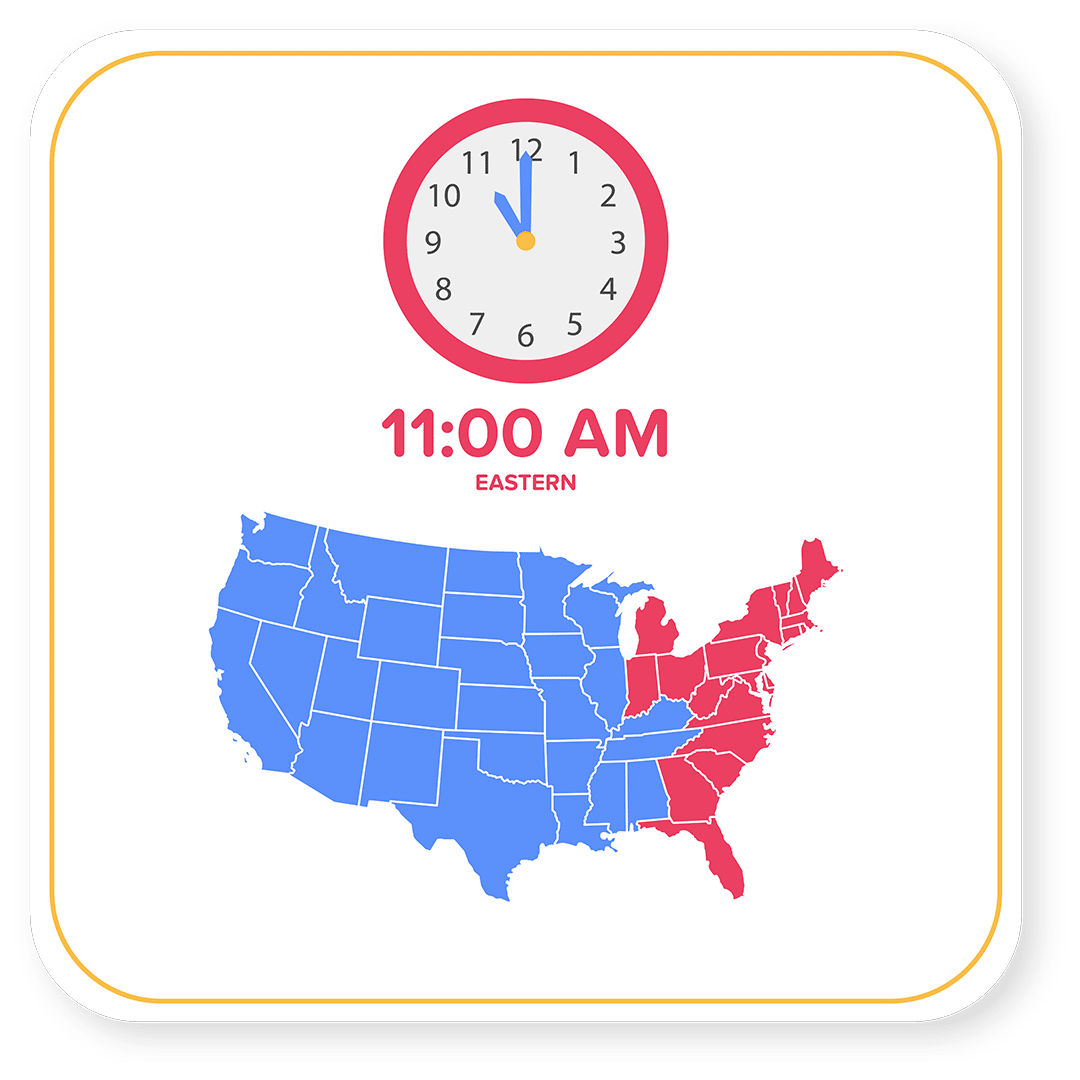 "People are gearing up to take a break for lunch and sometimes just exploring online through social channels, but it really does vary," they said. B2C best practices might also vary.
They've found that for their clients' engagement, Instagram peak times tend to be around 11 AM because of their audience's availability. You have to get in the mindset of publishing for when it's most convenient for your audience, rather than what fits in your schedule. Spend some time thinking of your audience and when they'd be most likely to be online.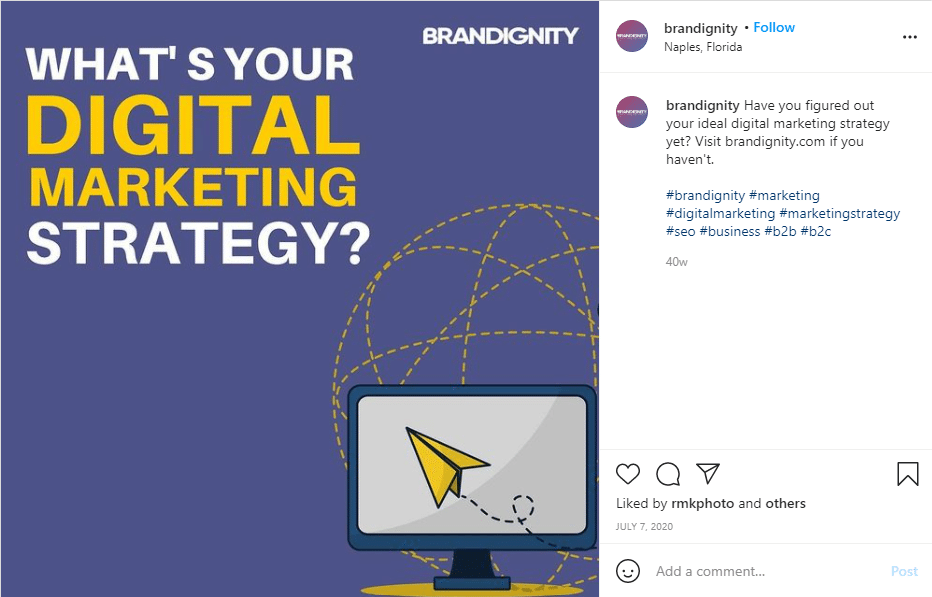 Central Time Zone
In the Central Time Zone, we heard from JSMM, a social media marketing agency in Kansas City. They offer SEO and SEM services, PR and influencer marketing, CRM optimization and social media videos for their clients. They've gotten results for clients in a variety of industries, from medical manufacturing to fashion to pets and more.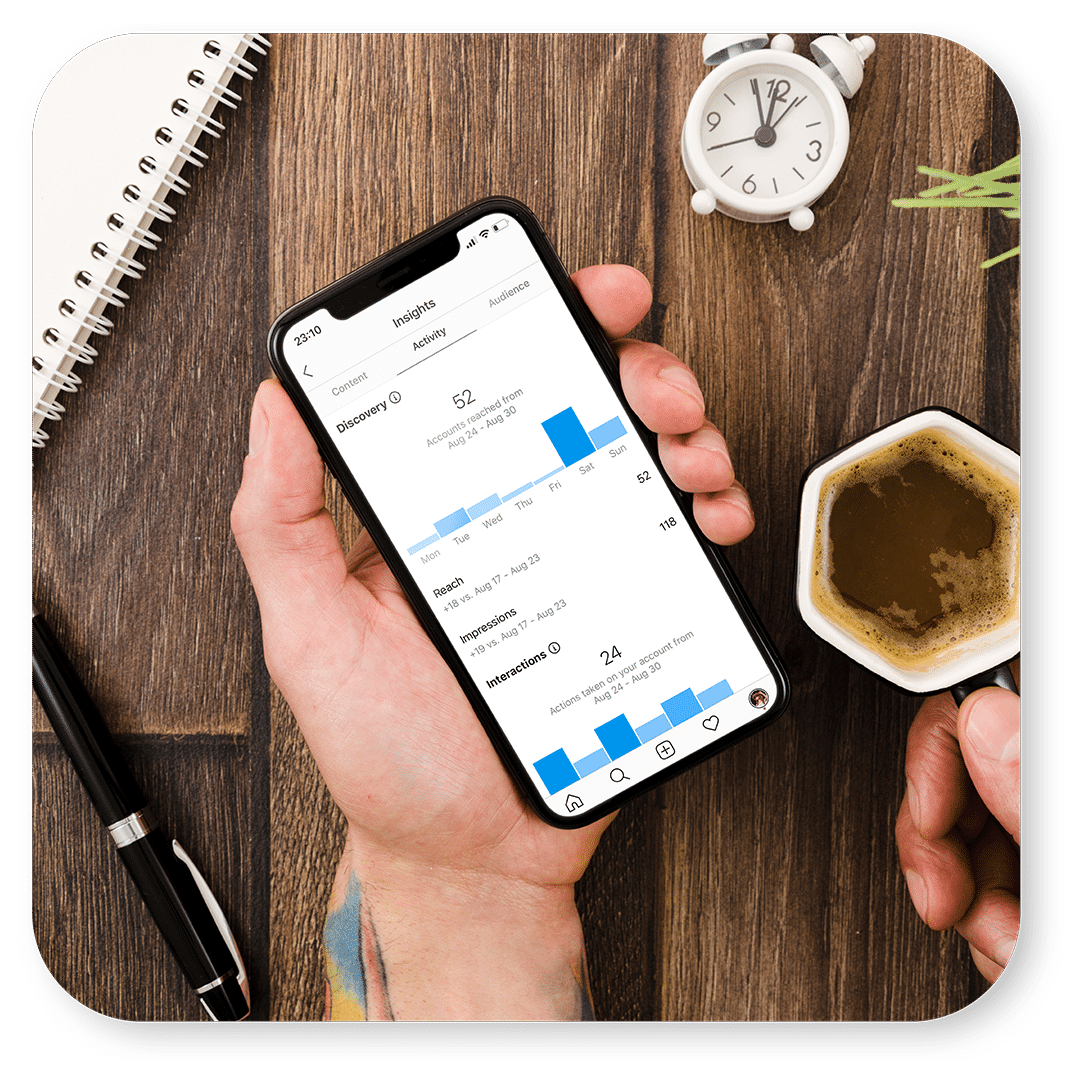 They don't recommend one specific set of Instagram peak times. Instead, they recommend tracking the performance of your particular posts over a set period of time. Use a third-party platform that provides timely data, even if it's a paid platform.
"Overall, when it comes to scheduling, there is no shortcut."
Using the analytics and information that you can get you can create a formula to find the best time for you to post for your particular audience. That said, posts during lunchtime seem to do fairly well in general. Mornings and evenings vary by day, but they can both be Instagram peak times. Evenings are also a good time to capture people mindlessly scrolling. Content creators may check in each morning to see their own analytics.
"The bottom line is to know your audience, create quality content and test the performance over time."
Mountain Time Zone
Next up, we move west to the Mountain Time Zone, where we'll reach Hyper Dog Media in Denver. They help businesses of all sizes improve their rankings and get better traffic. From email marketing to social media optimization to reputation management, they've got their clients covered.
Hyper Dog Media has found that they don't have a blanket best time to post either. Instead, the Instagram peak times completely depends on the client and their industry. They watch the data to see when the audience is most active, and then they plan and schedule their posts around that.
"Content is king these days, so you have much more freedom to post during your popular times and test a second post at another time."
Once they've watched the audience and found the Instagram peak hours for that particular client, they're able to post during those peak times. They also say it's important to be active as you post. You want to stay online after you publish your post so you can respond in a timely manner to comments, shares, DMs and other engagement.
"Knowing your audience helps you time your post. Posting during your peak times allows your post to hit as they reach their peak activity."
Hyper Dog Media has also found that they need to be creative when finding the Instagram peak times to post. Since they're in the Mountain time zone, they have to think about when they can post to hit optimum times in other time zones. After all, if a particular audience is active on weekday mornings and they post at 11 AM MDT, they're going to miss both coasts. Instead, they post when people in the Mountain time zone first get to work, the West coast is getting ready for work and the East coast is about to go to lunch. This has been one of their sweet spots.
Join 100k+ savvy Instagram marketers
If you are struggling to get the attention you deserve on Instagram, sign up for Kicksta today and start attracting more followers who are interested in your brand.
Pacific Time Zone
On the West Coast, we checked in with CRP Marketing, a California agency that creates long-term partnerships with their customers as they help them meet and exceed their goals. They offer both Search and Social Media Advertising, as well as web solutions and local marketing for clients ranging from ecommerce to automotive.
They've found that Instagram peak hours for their clients are 11 AM to 3 PM on weekdays. That midday time frame has worked very well, even across industries. Another agency, SunCity, agreed with this insight and even added that they find that 11am- 12pm is their peak performing time span to post in terms of generating engagement.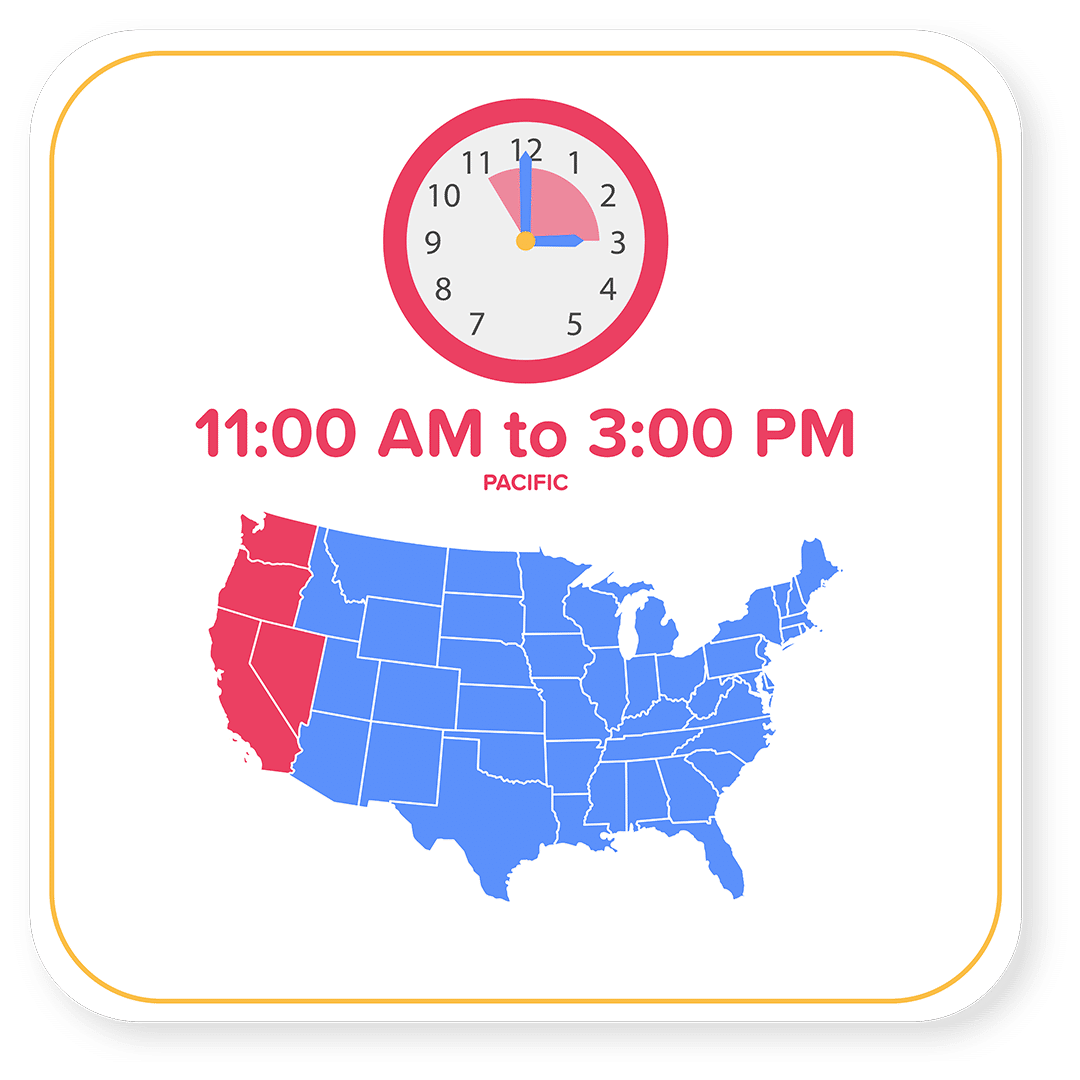 During weekdays, the best engagement levels are generated from posts in the 8am-3pm span. More specifically, 11am-12pm is our peak performing time span to post in terms of generating engagement. Wednesdays in particular are our most engaging days of the week to post. – SunCity
There are a few reasons they've seen this work well for their clients. First of all, adults are often ready to log into their Instagram around lunchtime or as the end of the day draws near. Teenagers and other young people are often online during their lunch breaks or after school.
They've also found that these hours actually correspond with the general Instagram peak times. This doesn't necessarily work for all brands in all industries, as we've seen a variety of answers from across the country, but it's a great place to start as you begin to do your own research to see what works best for you.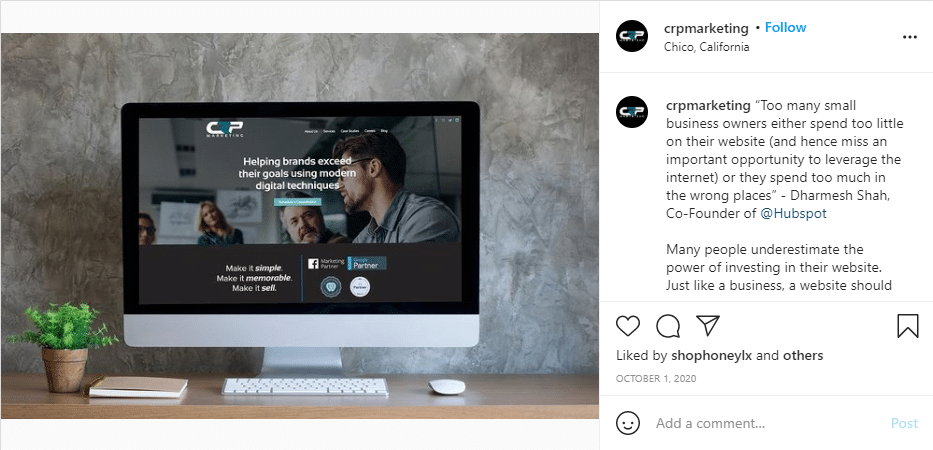 Do Instagram Peak Times Vary By Industry?
It's also important to remember that when you're posting will vary based on the industry of your brand. For example, Brandignity says that if you're posting for a B2B audience, your ideal follower might be a plant manager who spends all day walking around in the field. They might not be on their computer during the workday. Instead, someone who's at their desk during normal business hours would be more likely to see a post published during the day.
JSMM has a different insight. They've found that which platform you're using will be more impactful than your industry when it comes to when to post. Again, it's important to know your specific audience and their general schedule. If they're working traditional hours, they might not be online during the work day. But, you should also know which platforms your ideal audience spends most of their time scrolling. They may be more active on Facebook in the mornings, but Instagram in the evenings.
If your brand is on multiple platforms, you'll want to look at each one individually. When you know your personas, you can create a hypothesis and test your posts' performance over time to determine your own Instagram peak hours.
Hyper Dog Media agrees with Brandignity. They've found that for their clients, industry matters significantly. After all, a client whose audience works in education is going to have different scheduling needs than those with a B2B software business of a completely B2C ecommerce retail brand. The industry impacts who the audience members are, what their schedules are and the intent of posting on Instagram in the first place. Ecommerce brands can sell directly from the platform, but a complex B2B software company might be looking for brand awareness instead.
Finally, CRP Marketing found that they don't tweak the timing of posts based on their clients' industries. Instead, they'll change other variables, like the best days to post.
"We have seen the best results diving into the insights of our specific accounts to determine the best timing strategy for them."
Putting It All Together
No matter which time zone you're in, it's clear that finding the Instagram peak hours for your brand is the first place to start. Spend some time digging into your analytics to see when your audience is spending time on Instagram. Then, start testing by posting a few posts during those popular times and a few posts during other times. See if you can find a difference. Look for trends and follow those. When in doubt, begin with mid-day in your audience's time zone and go from there.
Remember that the most important thing is to know your audience. Is yours full of B2B employees who are active during the weekday, or are you trying to reach a B2C audience that's scrolling on nights and weekends? Outline your target audience first before you create a posting schedule.
Always keep testing – and try out different times. Even if you're getting good engagement at one particular time, get curious and try a post at a completely different time. You might reach a segment of your audience you had been missing earlier. Maybe you have a few different Instagram peak times you could be posting. (Speaking of testing, try out different types of content, too. Maybe your audience will respond better to video content!)
Finally, remember that 2020 has thrown many curveballs into the equation. Consider how the COVID-19 pandemic has impacted your demographic. If your audience is now working from home, that may change how they spend their time on Instagram. Similarly, if they're essential employees who are now working more than ever, their social media habits have likely changed, too. Keep an open mind and keep testing.
Instagram Growth Hacks
Join over 100k+ marketers and influencers who get the latest Instagram tips & tricks sent to their inbox every week