The Top 10 Social Media Agencies In Every State In America (2023 List)
post
Ohio
1. TriAd Marketing and Media
TriAd Marketing and Media shares your interests, believes in your goals, and wants you to succeed. The multi-discipline team at this Westerville agency is passionate about creative solutions that make a real difference.
2. The Media Captain
The Media Captain is a full-service, award-winning digital marketing and web design agency located in the heart of downtown Columbus, Ohio. Since starting in 2010, the team at Media Captain has helped hundreds of businesses grow through web design and development and digital marketing.
3. Social Firm
Social Firm is a digital marketing agency in Columbus that enables your brand's full potential with ROI-driven digital marketing and thoughtful web and graphic design. Clients of this agency include Clean Extreme, RH Homes, and Marcum K9 Obedience.
4. Origo Branding
Origo Branding is passionate about creating, and they analyze every new project with a fresh perspective to create the most compelling solutions possible. This Columbus agency provides a wide range of services under branding, marketing, digital, and advertising.
5. Blue Laser Digital
Full-service digital agency Blue Laser Digital builds and maintains your website to engage your audience and uses digital channels to help you attract new business. The agency has extensive experience in the B2B, food and beverage, healthcare, beauty, nonprofit, and retail industries.
6. Socially Buzzing
Socially Buzzing is an experienced, creative digital marketing agency based in Cincinnati. The agency provides services including social media marketing, paid digital, research, and small business growth.
7. thunder::tech
thunder:tech accelerates middle market brands to grow in a connected world. This integrated marketing agency delivers advertising, communications, web design, graphic design, video, and branding expertise to its middle-market and enterprise clients across the globe.
8. FYVE Marketing
Located in the heart of Columbus, Ohio, FYVE Marketing follows a straightforward process to get clients results. They provide services like SEO, web design and development, Google Ads management, social media marketing, and content marketing.
9. Bolder And Co Creative Studios
Independent branding studio Bolder And Co provides the expertise and insight you need to confidently make the right business decisions. This multidisciplinary creative studio helps with web design, logo development, and video.
10. RAVE
Founded in 2006, RAVE is an award-winning, full service advertising agency and marketing firm based in Columbus, Ohio. RAVE is consciously connected, knowing that digital and traditional strategies work better together.
Oklahoma
1. T&S Online Marketing
T&S has been in the industry since 2003, allowing the agency to see firsthand which solutions are best for small businesses and nonprofits. T&S provides a range of digital marketing services including local SEO, email marketing, and online videos.
"We work with a full range of clients. Some want training so they can manage social media sites like Instagram on their own. Others want us to develop a complete marketing plan and execute it for them, which would usually include social media, plus other services like web design, email newsletter management, SEO, and more."
— Tim Priebe, T&S Online Marketing
2. Anchor Marketing
Full service digital marketing agency Anchor Marketing helps businesses win in a digital world. The agency specializes in viral marketing campaigns, branding, call tracking, and more.
"Our social media marketing approach is very customer-centric and results-driven. We focus on creating fresh, branded, and relevant content for our clients on social media so that their audience can relate to and engage with their content. We comprehensive monthly reports and… include a monthly strategy Zoom as well, to go over these monthly reports."
— Marta Luvian, Anchor Marketing
3. Sooner Marketing Solutions
Sooner Marketing Solutions delivers consistency, transparency, and true partnership. Solutions provided include drone services, outsourced marketing department, and local listings management.
"Most agencies that manage social media accounts for a small business will not visit that small business or that construction job site to take photos and videos and curate that into social content.
At Sooner Marketing, we'll visit our clients' retail shop, job site, or anywhere we need to and as often as we need to in order to create the content we need that is unique and REAL (not stock photos) for their social media accounts."
— Braedon Kruse, Sooner Marketing Solution
4. Krush Digital Advertising
Krush Digital Advertising is an Oklahoma City-based firm. Krush partners with local, regional, and national brands, incorporating traditional media with digital and social strategies.
"Here at Krush Digital, we believe engagement is the key to social media. We want to build a community for customers to interact with a brand's culture while increasing customer loyalty and retention."
— Justin Harris, Krush Digital Advertising
5. On First Page
On First Page is a Tulsa agency that creates compelling websites and clear marketing plans to reach more customers. This agency has worked with companies including Tread Connection Mobile Tires, National Bus Sales, and Southside Church.
6. Matcha Design
Tulsa based Matcha Design helps companies communicate through goal-driven, collaborative, and award-winning design. The agency has been helping clients find their creative groove since 2004 through services including branding, interface design, and copywriting.
7. Gen M Creative
Gen M Creative offers video production, web design and SEO, social media management, market analysis, and a helpful social media class. This OKC social media marketing agency has worked with clients like Avery's Angels, The Brooks Clinic, and 4Rivers Equipment.
8. BigWing
Elevate your digital presence with BigWing, a full service digital marketing agency helping you reach customers where they are — online. BigWing provides brand strategy and consulting, creative services, inbound marketing, paid marketing, and in-depth reporting and analyses.
9. VI Marketing
VI Marketing is a digital marketing agency made up of great marketers with a deep understanding of trends and consumer behavior. Located in Oklahoma City, this agency works with multiple industries to provide services such as graphic design, paid search, and audio production.
10. Create The Movement
Create The Movement is a conversion-centric digital marketing agency. At Create The Movement, each client's ROI is the priority. The agency helps with SEO, paid advertising, website design, content/social, branding, and video production.
Oregon
1. Anvil Media
Portland-based Anvil Media offers the following services: paid media, SEO, social media, email marketing, and website development.
"With a 20-year track record in digital marketing, Anvil has helped develop and manage social media programs for clients since Zuckerberg was a sophomore in high school. We've helped larger organizations like universities to smaller startups build social media into their culture by providing training, consulting, and reporting."
— Kent Lewis, Anvil Media
2. Selene Marketing
Selene Marketing is a modern web design and digital marketing agency. As featured on Buzzfeed and ABC, this 5-star agency can help you launch your new brand in just two weeks.
"Everyone wants their content to go viral. To do that, your content needs to be so engaging that people want to tell their friends! Just like running a business, your approach needs to be equal parts strategic and creative. You need someone with artistic flair who has a knack for explaining tough topics without boring your readers. Make sure they can back up their talk with testimonials and an impressive following of their own, and you're all set!"
— Cassandra Miasnikov, Selene Marketing
3. GIANT HAUS
GIANT HAUS is Medford's top-rated creative agency. This company provides both marketing services and creative services for clients, helping southern Oregon with digital marketing, social media, graphic design, photography, and video.
4. Sprague Media
Sprague Media is a social media marketing agency that drives ecommerce and brand acquisition through specializing in Facebook, Instagram, and Snapchat marketing. The agency works hand-in-hand with clients such as Cookie's Kids and Vant Panels.
5. Intuitive Digital
Certified B Corp Intuitive Digital provides modern marketing for the uniquely different. Founded in 2012 in Portland, Intuitive Digital offers digital, paid, and web marketing, and SEO services.
6. Sproutbox Media
Sproutbox Media is a full-service digital marketing agency in Portland, Oregon that partners with clients to tell their stories and grow their business. Specializing in half a dozen industries, the agency offers services including content marketing, SEO, and photography.
7. Blue Collar Agency
Blue Collar is a research-first agency that manufactures meaning for inspired brands into persuasive engagements that work. Blue Collar provides branding, user experience, and marketing — and the agency is always ready to pop the hood and dive in.
8. ECHOS Communications
ECHOS Communications is a full-service communication agency with a focus on digital and analog experiences. Founded in 2006, ECHOS has an office in Portland and harnesses traditional communications while moving beyond to create physical and digital touchpoints.
9. A.wordsmith
From the early stages of honing your message to sharing it with the masses, A.wordsmith is your committed partner. Serving companies like SurveyMonkey, Propeller, and IDL Worldwide, A.wordsmith offers media relations, writing, corporate positioning, speaking and awards, design, and social media.
10. RevLocal
RevLocal helps you build a better online presence for your local business or multi-location brand. The agency specializes in review marketing, local search marketing, paid advertising, social media, and marketing analytics.
Pennsylvania
1. I76solutions
Full service digital marketing agency i76 was born and bred in the city of brotherly love. I76 began as a digital marketing agency in Philadelphia that was focused on strategy, execution, and analytics. They've since grown into a full-service advertising and social media marketing agency that delivers results for clients across the United States.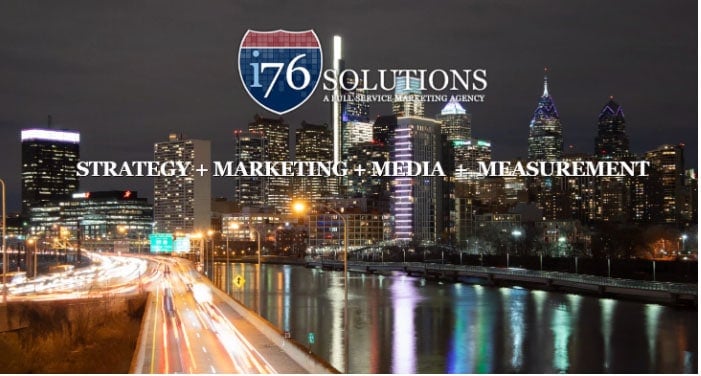 2. Momentum
Momentum is a small business digital marketing agency in Philadelphia. Focusing on local businesses — like coffee shops and salons — Momentum provides SEO, web design, PPC, and more.
3. Ethic Advertising Agency
Ethic Ads is a digital programmatic and creative agency. Ethic helps bring advertising into focus across industries with a hyper-targeted digital programmatic advertising platform.
4. Bad Rhino
Bad Rhino does social so you don't have to. This social media marketing agency focuses on providing measurable results through customized social media marketing solutions. Bad Rhino also offers website design.
5. Altitude Marketing
Emmaus-based agency Altitude Marketing is a full-service marketing agency that leads with B2B strategy, data, and business goals to drive leads and growth. Altitude gets to know your industry and buyers so it can deliver an integrated marketing and advertising mix that gets you attention and results.
6. Brolik
The team behind Philadelphia agency Brolik is a team of growth strategists with a digital marketing sweet spot. Brolik provides digital marketing, web design, branding, and video production for clients such as Ringstar, Trapezium, and React Physical Therapy.
7. Neff Knows
As one of the leading social media agencies in Philadelphia, Neff Knows uses integrated strategies to tell your story and expand your brand. Working with both small businesses and large corporations, the agency offers flexible solutions to help with every stage of building your brand.
8. 1SEO
1SEO started out in 2009 in Bucks County, Pennsylvania. Over 100 expert digital marketers serve companies in a variety of industries to provide digital marketing services, paid advertising, and design and development.
9. Direct Online Marketing
Direct Online Marketing is an SEO and PPC agency in Pittsburgh. DOM helps grow your business confidently online via SEO, paid search management, and social media advertising. The agency prides itself on the DOM Difference: a disciplined approach, straightforward communication, complete transparency, and a culture of excellence.
10. Mole Street
Mole Street is a marketing agency with soul. The agency offers growth marketing, HubSpot services, and web design to power your business in a way that's data-driven and sustainable.
Rhode Island
1. Figmints
Figmints helps businesses succeed in the digital realm. This full-service agency offers branding, video, web development, digital marketing, and accounts based marketing.
"At Figmints, our mission is to see the full potential, realized. For marketing, that means supporting our clients through first prospect impressions through deals closed won. Social media is a key part of this, as over time it helps us frame our clients, as thought leaders and influencers in their industry."
— David Masulli, Director of Marketing, Figmints
2. Current Digital Marketing
Current Digital Marketing helps your business grow through social media, website design, and digital marketing.
3. Worldways Social Marketing
Worldways is a social impact marketing company working for social good. The agency has completed over 1,000 social marketing campaigns and projects spanning health behavior change, public health, the environment, social services, community development, and education on behalf of nonprofits, government agencies, and socially responsible brands.
4. PMC Media
PMC finds creative solutions that get real results. The team at PMC blends creativity with process-based development to deliver messages that resonate with your customers. Services provided include creative, digital marketing, and web design.
5. Web Strategic Marketing
Richmond-based SEO agency Web Strategic Marketing brings corporate marketing power to small- and medium-sized businesses. Offering link building, blogging services, social media marketing, and more, Web Strategic Marketing is your future digital marketing partner in Rhode Island.
6. DDL Advertising
DDL Advertising is a full service, woman-owned Rhode Island advertising agency with 40 years of combined experience. Working with both small local agencies and large international organizations, DDL understands that digital marketing is constantly evolving and that each client's strategy needs to be tailored to their specific needs.
7. OldPlanet Media
OldPlanet Media was founded in 2017 with the main goal of working with other local businesses and organizations in the Rhode Island area. The agency's aim is to provide fast, friendly service for all things social media and beyond, creating unique and engaging content at an affordable rate.
8. J&R Marketing
Full service digital and marketing agency J&R has capabilities across web design, branding, marketing services, custom apparel, and merchandise. Past clients include Ledge Lending and Gym 550.
9. Breeze Digital Media
Lincoln-based social media marketing agency Breeze Digital Media offers web design, SEO, social media services, and PPC. The agency works with you no matter what stage of marketing you're at.
10. Integrated Media Group
Integrated Media Group is here to help you navigate the challenging landscape of digital marketing. Based out of Cranston, IMG helps build brand awareness, grow your client base, and then integrate systems to increase operational efficiency.
South Carolina
1. Matchstick Social
Matchstick Social is a data-driven digital marketing and advertising agency that amplifies businesses and generates leads and sales. Matchstick provides end-to-end digital marketing solutions including day-to-day management, copywriting, graphic design, photography, advertising, optimization, community management, reporting, and analytics.
2. VIP Marketing
VIP Marketing is a strategic digital marketing and design agency based out of North Charleston. From content marketing to media buying and more, VIP Marketing helps reach your audience by staying on top of evolving digital marketing trends.
3. Spark Local
Greenville, South Carolina agency Spark Local helps companies with local SEO. Offering email marketing, PPC, website design, and other services, Spark Local takes a people-first approach to working with businesses in need of marketing assistance.
4. BeeSmart Social Media
Founded in 2008, BeeSmart helps clients promote their business and their social mission. This purpose-led agency provides online sales for small-batch creators; social media management; influencer marketing; social media; ecommerce marketing; and PR services.
5. WNC Social Media Buzz
WNC Social Media Buzz partners with your business to offer exclusive products and services that will establish a leading and trustworthy online presence for specific target audiences. This agency offers SEO, website design, email marketing, and more.
6. ProForma
ProForma is your marketing agency without the agency fees. From branded apparel to creative services to digital media, ProForma offers a vast array of integrated solutions to grow your business — all under one roof.
7. SC Media Group
SC Media Group creates handcrafted digital media products that stand out from the competition. The agency was founded in 2010 with the belief that everyone deserves great marketing. Since then, SC Media Group has worked with over 300 businesses in a variety of different industries.
8. Obviouslee Marketing
Charleston-based social media marketing agency Obviouslee does it all. You can rely on this South Carolina agency for marketing and brand strategy, brand development and design, advertising and promotions, social media and digital, public and media relations, and experiential and activations.
9. Smart Marketing
Smart Marketing is a full service marketing agency that helps you work smarter, not harder. Based in Anderson, the agency helps businesses all over the United States with website design, logo design, digital and social media marketing, graphic design, SEO, and branding.
10. Cut Throat Marketing
Cut Throat Marketing prioritizes numbers over nonsense, helping local business owners develop profit-generating websites, social media profiles, and advertising campaigns. The team at Cut Throat cares about leads, sales, referrals, and growing your business with measurable, provable returns on investment.
South Dakota
1. Moda Digital Marketing
Moda Digital Marketing is an online digital advertising agency in Sioux Falls serving local and national small business leaders. Moda uses lead generation, Facebook ads, and website SEO to create a path to small business success.
2. Net Profit Marketing
Net Profit Marketing designs engaging websites and performs rigorous SEO, digital marketing, and ongoing site optimization to maximize leads and conversions for your business. Centered in Sioux Falls, Net Profit does business in South Dakota, Detroit, Michigan, and nationwide. Their clients range from local family law practices to international B2B sales companies.
3. Dot Marketing
As one of the top social media marketing agencies in Rapid City, Dot Marketing helps local businesses like contractors, attorneys, retail, and restaurants grow. The agency specializes in website design, digital marketing, SEO, graphic design, and digital advertising.
4. Epicosity
Sioux Falls agency Epicosity is made up of brainpower, talent, and a team that doesn't quit. Working with companies in the education, finance, outdoor, lifestyle, and cause marketing industries, Epicosity provides integrated brand storytelling to help you grow.
5. Midwest Marketing
Midwest Marketing is a full service advertising agency in Rapid City. The agency began in 2005 to help Midwestern organizations create stunning and effective advertising campaigns.
6. Click Rain
Click Rain is a people-first digital agency that uses marketing technology to help businesses grow. The agency is located in downtown Sioux Falls and helps clients from around the country with their web and digital marketing needs, offering an array of specialized services in the digital space.
7. KeyMedia Solutions
KeyMedia Solutions provides innovative marketing solutions that deliver results. This South Dakota agency specializes in the ad agency, manufacturing, finance, education, travel and tourism, and government industries. Services provided include digital marketing, speaking, data directed display, and more.
8. VVI Crew
VVI is an auto agency based out of Sioux Falls. VVI helps clients achieve goals in a timely, professional, and cost-effective manner without sacrificing creativity. The agency's capabilities include TV, radio, digital, print, logo design, media strategy and buying, integrated campaigns, and event planning.
9. 9 Clouds
As your marketing partner, 9 Clouds helps you save time and get results with custom digital ads, marketing emails, and more. 9 Clouds specializes in working with automotive, RV, healthcare, and livestock clients.
10. Brinks Web Solutions
At Brinks Web Solutions, you won't find any fluff — just results. The agency was created in 2011 with a vision to create better websites for businesses and now offers everything from ecommerce, SEO, social media management, online advertising, email marketing, and more.
Tennessee
1. Cumberland Creative
Cumberland Creative in Nashville provides award-winning video production for brands wanting action. This agency takes your ideas and turns them into compelling and artful stories that move your audience to act.
2. Parachute Media
Creative agency Parachute Media has a passion for storytelling. This full service agency located in Nashville offers brand development, community management, and more for clients including Cumberland University and Churchill Mortgage.
3. Drive Social
Drive Social provides digital strategies that drive more customers, purchases, and revenue for your business. The agency's mission is to bring a minimum three times return on investment to every partner. Services provided: paid social, website development, SEO, and more.
4. BubbleUp
BubbleUp is a Nashville-based, award-winning digital marketing agency. BubbleUp offers custom app development, streaming, ticketing, and more, specializing in half a dozen industries including hospitality and entertainment.
5. Cobblestone Media Group
Cobblestone Media Group is driven by data and results, giving each client careful time and attention to create a user-friendly digital experience that draws consumers in. This agency primarily works in industries such as pest control, HVAC, and lawn care to provide digital marketing services.
6. Social Link
Social Link serves as your virtual marketing department, providing website design, social media management, content generation, and PPC management. Social Link was established in 2008 and is committed to working with your needs to enhance your connections online via digital marketing.
7. Conversion Interactive Agency
Conversion helps you face your recruiting and retention challenges. This Brentwood agency has been helping carriers grow their fleet, fill their trucks, and retain and train their drivers for over 25 years. Conversion provides innovative recruiting, retention, and training strategies focused on improving the driver experience and delivering results carriers need to reach their goals.
8. Bell Media
Over a thousand businesses trust Bell for their website and digital marketing. Bell offers SEO, PPC, web design, and strategic content marketing, delivering tangible results to clients like Skin Wellness Dermatology. An Inc. 5000 company, Bell is based in Nashville.
9. Powell Creative
Nashville agency Powell Creative is a full service brand development, graphic design, and digital firm. As your go-to for concise and consistent brand development, Powell focuses on innovative graphic design, brand message development, and a full menu of digital services.
10. cj Advertising
cj Advertising knows what it takes to build a successful personal injury law firm from the ground up. Combining legal expertise with data-driven strategies, cj has been helping firms succeed for over 25 years with an advanced software and analytics platform that makes it easy to gauge growth.
Texas
1. Social Behavior
As one of the best social media agencies in Houston, Social Behavior helps you focus on your business and save time on labor and business costs. With experience in industries including food and beverage, luxury lifestyle, and wine and spirits, this boutique agency is full service and helps with a range of digital marketing needs.
2. Versa Creative
Versa Creative has a passion for marketing and advertising that goes beyond just expressing your brand. The strategic storytellers at Versa have the raw talent and industry connections to drive real results through digital marketing, public relations, web design, and more traditional marketing services.
3. Agency Entourage
Agency Entourage takes a business approach to marketing. This Texas agency loves working through challenges with its clients, utilizing creative design, traditional marketing and advertising, digital marketing, consulting services, and web development to help businesses succeed.
4. Blackhawk
Digital marketing agency Blackhawk is based out of Austin. The agency aims to give clients access to the highest-rated digital software, tools, processes, and people. Blackhawk has worked with clients including I Am Second, Hayes Software Systems, and TemperaturePro.
5. Seota
Seota has offices in four cities on three continents, but Austin, Texas is where it all started. Seota is a small agency but has one of the strongest technical teams in the country. Its professionally managed package of digital marketing services helps clients build a strong brand, increase qualified traffic, and more.
6. Envision Creative
Working with full service agency Envision Creative means working toward growth. The agency takes your challenges and finds solutions, creating lead generation, market share, revenue growth, and brand awareness through collaboration, creation, and strategic vision.
7. Studio Brand Collective
Digital and design agency Studio Brand is based in Houston and has worked with clients including FuelEd, Zeus Mortgage, and the University of Houston. The agency helps with website development, inbound marketing, social media marketing, SEO, and brand development.
8. The Social Being
The Social Being is a woman- and minority-owned emerging small business that provides proven results through assertive marketing strategies. The agency provides digital and traditional marketing in addition to event management and business coaching and training services.
9. Agency Creative
Dallas company Agency Creative helps your brand stand out from the noise. The agency's client-centric approach has been connecting brands to their audiences for the last 25 years. Multicultural, branding, and creative are just a few of the services Agency Creative provides.
10. HotDog Marketing
HotDog Marketing helps businesses build compelling brands and fuel growth. The agency's expertise lies in growth strategy, branding and design, websites, strategic marketing, and multimedia marketing.
Utah
1. Big Leap
Big Leap was founded in 2008 and has helped companies like Avis and Pluralsight skyrocket rankings and generate hundreds of new leads.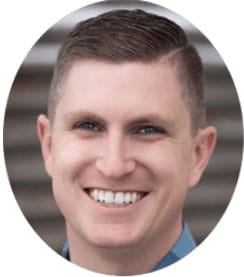 "Big Leap was founded with the sole intention of providing brands with a trustworthy source of organic, sustainable growth. From SEO to content marketing to social media marketing and more, Big Leap combines multiple tactics to help clients boost their online footprint, generate more leads, and increase revenue."
— Bryan Phelps, CEO, Big Leap
2. Stryde
Stryde is a boutique ecommerce marketing firm located in Lehi that works with carefully vetted brands to scale their revenue growth through a proven ecommerce marketing process.
"Instagram has really cracked down on how much organic exposure you can get from posting Stories and content on your regular feed, similar to what Facebook did a number of years ago. However, we are seeing that when our clients post videos to Reels, they have been able to increase views by at least 2-3X. For now, Reels are seeing really good engagement with video content — so take advantage of that feature as much as possible."
— Laurel Teuscher, VP of Services, Stryde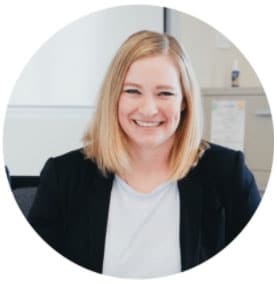 3. REVITY Marketing Agency
American Fork-based agency REVITY offers a wide range of digital marketing and web development services. REVITY has a firm grasp on the latest trends in marketing, specializing in capitalizing on those trends for clients — and the agency also recognizes the importance of utilizing the tried-and-true marketing practices that never go out of style.
"If there is one thing we have learned over the last 15+ years it's that social media is here to stay. The platforms may come and go and they may evolve, but social media as a marketing tool must be an arrow in the quiver of any serious B2C company. At Revity, one of our main focuses is to be proactive rather than reactive to social media changes so we can help our clients stay ahead of their competition."
-Jarrett Webster, CEO
4. Oozle Media
Oozle Media was founded in 2007. The company's roots lie in helping businesses track their marketing efforts and determine their ROI. Regularly working with small- and medium-sized businesses, Oozle provides the perfect marketing plan for every size budget.
5. SEO.com
Get more leads, more customers, and more sales with SEO.com. SEO.com offers flexible and comprehensive online marketing plans and strategies so you can take advantage of the company's full spectrum of digital marketing services to help you dominate the competition.
6. Avalaunch Media
Full service digital marketing agency Avalaunch Media launches brands through content, SEO, paid media, web, PR, branding, social, and automation. Avalaunch is based in Salt City and has been devising marketing strategies for over 15 years.
7. ZipLocal
When you work with ZipLocal, you have a team of digital marketing experts at your fingertips. This Provo agency uses an effective and unique strategy that involves local targeting and users' market behavior to make your presence known to your target audience.
8. Utah SEO Services
Utah SEO Services provides digital marketing done right for the local business. As true experts in their field, the team at Utah SEO Services comes together to create an online presence for brands that can't be ignored. You can rely on Utah SEO for social media, copywriting, SEO, and more.
9. Disruptive Advertising
Disruptive Advertising creates an environment where clients, employees, and everyone involved can achieve their objectives and goals. Founded in 2012, this award-winning agency offers PPC management; site testing; web analytics consulting; and lifecycle marketing.
10. SquareHook
SquareHook exists to give you the best experience possible when it comes to all things websites: WordPress hosting, SquareHook platform, ecommerce, and custom development. The agency has worked with clients like Thrive Foods, Bach Homes, and Sport Court.
Vermont
1. Union Street Media
Union Street Media provides custom digital marketing solutions and award-winning websites for real estate, designed to grow your market share. The agency was started in 1999 and now offers digital marketing services, display ads, search marketing, and retargeting for real estate companies in Burlington and beyond.
2. iMarket Solutions
iMarket Solutions gives contractors the tools to grow, succeed, and dominate their local market. iMarket is composed of entrepreneurs who want to serve entrepreneurs. The agency's services include website design, review generation and management, and SEO.
3. Stride Creative Group
Stride Creative is a full service marketing agency in Burlington specializing in branding, web design, print design, advertising, messaging strategy, and content development. Stride Creative is serious about building the Vermont brands that build strong businesses, and accomplishes this goal with a blend of creativity and strategy.
4. J. Scott Media
J. Scott makes marketing easy, providing a flexible marketing partnership to support the success of your business dreams. Providing strategy, content marketing, email marketing, SEO, communications, and social media marketing, J. Scott has worked with clients including Newport Vineyards and 95 Lofts.
5. VivioSites
VivioSites is committed to the success of the independent dentist. Helping support independent dental practices since 2009, Vivio promises that each client is on a first-name basis, growing dental practices by increasing the number of patients in each one's care.
6. Breezy Hill Marketing
Breezy Hill grows your business and creates opportunity with custom-built websites and proven marketing strategies. The agency offers inbound marketing, digital advertising, web design, SEO, content marketing, and marketing strategy.
7. Rosica
Public relations firm Rosica provides B2B and B2C PR and marketing. The agency serves multiple industries, including healthcare, education, and cannabis. In addition to typical digital marketing services, Rosica also specializes in cause marketing, thought leadership, corporate positioning, and crisis communications.
8. Dealer
Dealer.com is the premier digital marketing solution and partner for today's top dealerships and dealer groups. From digital advertising that automatically connects inventory to likely buyers, to best-in-class websites, digital retailing, SEO and content solutions, Dealer delivers the integrated products you need to win more deals in an automotive retail environment.
9. Shark Communications
Shark Communications is an award-winning digital and creative agency in Burlington. While the agency has worked with well-known corporate brands such as Marriott, Dell Computer, Albertsons, and the 1998 United States Winter Olympic Trials, Shark Communications maintains a core passion for small business, back-of-the-barn startups, and the entrepreneurial spirit.
10. AE Digital
Digital strategy firm AE Digital empowers small businesses to create a more meaningful online presence. AE focuses on search, social, and content, helping companies across many industries see sustained growth.
Virginia
1. RVA Social Marketing
RVA Social is a premium boutique marketing agency focused on four things: advertising, automation, web development, and SEO. RVA is based in Richmond and has been featured in Entrepreneur, ABC News, and on NBC.
2. Digital Marketing Folks
Take your business into the digital age with an omnichannel digital strategy created and implemented by Digital Marketing Folks. As the leading digital marketing agency in Reston, Virginia, DMF helps with digital marketing, SEO, and website design and development.
3. Germono Advertising Company
Germono has been serving businesses for over a decade. As a teaching agency, Germono focuses on education first. The team at Germono combines its expertise in traditional advertising and social media marketing to guide clients on a clear path to grow their business.
4. Madison+Main
Madison+Main is a branding, marketing, and PR agency in Richmond, Virginia that gets results for emerging companies and challenger brands. The agency has worked with clients such as Birmingham Green, Bold Rock Hard Cider, and All American Mobility.
5. AND ONE Marketing
AND ONE Marketing is a small, woman-owned digital marketing, advertising, and PR firm. Owned and operated by natives of the Hampton Roads area, AND ONE prioritizes relationships and partnerships with local businesses and organizations. The agency creates customized, integrated digital marketing strategies for small businesses that increase brand awareness.
6. Bryant Digital
Bryant Digital is there for you during every stage of developing a digital project — the planning, development, launch, maintenance, editing, and updating. The digital natives at Bryant are experts in creating innovative user experiences that position clients as leaders in their industries.
7. KME Digital
KME is Washington D.C.'s leading digital marketing agency. Serving businesses since 2005, KME takes time to truly understand each client's business before offering in-house web design, SEO, and digital advertising.
8. TopFloor Marketing
Full service digital marketing agency TopFloor provides integrated solutions for your business, taking care of anything related to digital advertising. PPC, SEO, social media, app development, and web design are a few of TopFloor's specialities.
9. Ironistic
Ironistic is a full service agency dedicated to digital marketing in Alexandria, VA. The agency offers top-notch web design and development services as well as integrated digital marketing solutions. The staff of experts at Ironistic are dedicated to the success of your full online presence.
10. Net Search Digital Marketing
Offering lead-focused digital marketing, Net Search makes every click count. This Richmond agency has worked with clients including Pete Rose Landscape Products and Neka Granite Marble Quartz, helping with lead generation and web development.
Washington
1. Socialistics
B2B social media agency Socialistics focuses on what really matters when it comes to social media: content. Socialistics works exclusively with small- and medium-sized businesses to provide affordable strategy, content, and paid social.
2. CROWN SOCIAL
CROWN SOCIAL is a strategic agency laser-focused on social. Through capabilities like campaign concepting, influencer marketing, and animation and video, CROWN helps you navigate social media by simplifying complex messaging into an unmistakable social voice that connects with consumers.
3. Odd Dog
Seattle digital marketing agency Odd Dog helps businesses large and small. Odd Dog offers a wide range of services, including local SEO, website design, copywriting, and much more. This award-winning agency has over 12 years of experience building marketing packages for small businesses.
4. Chair 10 Marketing
Serving clients throughout the U.S. and Canada, Chair 10 Marketing helps businesses of all kinds reach their goals through intelligent digital marketing. The agency provides services including PPC, SEO, and Amazon advertising services to clients such as Safeco Insurance and Microsoft.
5. WE Communications
As one of the largest communications agencies in the world, WE Communications has been helping innovative brands tell tech stories grounded in humanity since 1983. Female-founded, female-led, and fiercely independent, WE believes in the power of communication to move people to positive action.
6. Ernst Media
Ernst Media is a boutique digital marketing agency with over 15 years of experience driving digital strategy and execution for products and brands. This Tacoma-based agency focuses on paid and organic customer acquisition, helping with PPC, SEO, and social media management.
7. Rainfactory
Rainfactory is an award-winning agency based in Seattle. Knowing that proven processes deliver successful campaigns, Rainfactory blends the perfect combination of research, branding, demand generation, and direct response best practices with constant optimization and testing to drive rapid growth.
8. Blue Yarn Media
Seattle digital advertising agency Blue Yarn emphasizes marketing analytics and offers full-funnel reporting with back-end integration. The agency's services range from SEO to social media marketing, display, and more. Blue Yarn manages international marketing campaigns across more than 25 countries and can help you plan and execute advertising in English, French, Spanish, German, Korean, Chinese, Japanese, and Italian.
9. Incite Response
Bring advanced tech to your marketing with Incite Response. Incite Response helps clients with website services; creative design; reputation management; social media marketing; email marketing; marketing automation; and search and digital advertising.
10. 11:11 Media Group
Established in 2009, 11:11 Media Group is a full-service, family-owned digital marketing and video production agency. 11:11 is passionate about serving clients in their local markets and is dedicated to building better brands. This agency offers a wide variety of services, including website design, SEO strategy, video production, and social media marketing.
West Virginia
1. Infinity Marketing Solutions
Infinity Marketing helps you and your business adapt to an ever-changing digital world. Solutions Infinity provides: web design, digital advertising, creative design, organic social, automation, storytelling, IT services, web programming, and disaster recovery.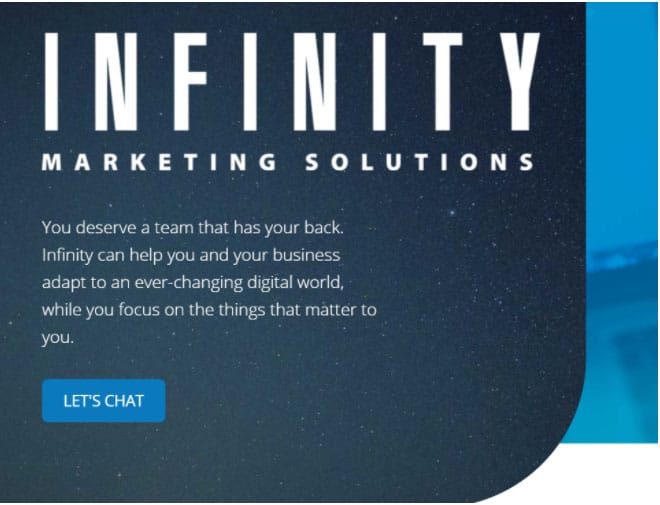 2. Local Impact
Local Impact is a West Virginia digital marketing agency committed to results above everything else. The agency helps local businesses using industry-specific marketing ideas. Local Impact focuses on local SEO, social media, search marketing, and websites.
3. Apis Modern Marketing
Apis Modern Marketing is an agency based in Culloden whose number one goal is to help you grow your business. Apis provides web design and development, email marketing, and social media marketing to give clients a digital advantage.
4. BlaineTurner Advertising
BlaineTurner was founded in 1986 and still has a fearless pursuit of perfection. With industry expertise in healthcare, travel and tourism, and manufacturing, BlaineTurner offers services including event management, market research, and digital marketing.
5. InnerAction Media
InnerAction Media helps companies win by simplifying, clarifying, and amplifying their marketing messages. This Morgantown-based marketing and advertising agency serves companies in West Virginia, the Pittsburgh DMA, and surrounding areas. InnerAction guides you through the noise of today's media chaos to deliver clear, simple brand stories and marketing strategies that work.
6. Five Day Solution
Five Day Solution specializes in managing your local marketing needs wherever your business is. This Charleston agency offers services that include brand monitoring, targeted ad placement, and website development.
7. Aronfield
Charleston-based marketing and advertising agency Aronfield has a combined experience of over 30 years in the marketing business. Aronfield represents clients of all sizes throughout both the state and the nation — helping with design, web development, video production, and more.
8. Pikewood Digital
Pikewood Digital brings the knowledge and resources of West Virginia Radio Corporation to the world of digital marketing. Pikewood creates tailored client-focused, marketing strategies that incorporate consumer targeting, website chat feature, and SEO to help your business succeed.
9. The Manahan Group
The Manahan Group is a small agency with big ideas. Created in 2004, the agency has a reputation for being the leading public relations agency in West Virginia. The Manahan Group builds brands from the ground up through strategic planning and research.
10. Bulldog Creative
Bulldog Creative makes ideas happen via expert advertising, design, web, and production services. The fun-loving team at Bulldog is based in Huntington and gets a sense of accomplishment from watching its clients succeed.
Wisconsin
1. Pellizzi & Co.
Pellizzi & Co. implements focused, breakthrough strategies for clients. This is a full-service digital marketing agency whose services include branding, website creation, and SEO.
"A good social media strategy starts with empathy. Get to know your audience on a personal level and use those insights, along with out-of-the-box thinking, to bolster your brand message and create results."
— Jordan Huber, Pellizzi & Co.
2. Sarah Best Strategy
Sarah Best Strategy helps companies shine in the digital space. The agency's digital marketing services — encompassing social media, SEO, email marketing, and content strategy — empower you to better achieve your mission and goals.
3. Tweak Agency
Tweak provides great design and great thinking that solves business problems. The agency collaborates with you to diagnose your needs. Then, Tweak recommends and executes a strategic design solution.
4. Revelation
Revelation offers PR, advertising, and social media from its Madison-based office. The agency helps individuals and organizations strengthen their brand, manage an issue, or simply make more money.
5. SocialSurge
SocialSurge is a marketing agency based out of Racine. This agency offers social media marketing, SEO, and website design. Past clients include Hassle Free Homebuyers and Clovis.
6. DigiSage, Inc.
LaCrosse agency DigiSage builds marketing programs that work. Providing marketing strategy, design, websites, online stores, hosting and domains, and digital marketing, DigiSage has worked with clients like Walker Tape Converting and Pioneer Homes of Wisconsin.
7. The Digital Ring
The Digital Ring stays on the cutting edge of digital marketing innovations, making waves in the industry. Founded in 2015, the team behind this agency is expert at website development, strategy, creative, social media, advertising, and digital.
8. Core Creative
Milwaukee branding agency Core Creative's deep experience means proven solutions for business leaders who need to make an impact. Core Health is designed for healthcare marketers, while Core Creative helps B2B and B2C marketers make brands more human.
9. Rocket Clicks
Rocket Clicks knows that success starts with a simple plan. After a free audit, the agency develops a customized strategy, and then you're on your way to reaching your business goals. This PPC and SEO agency was founded in 2008.
10. Coalesce Marketing and Design
Coalesce Marketing and Design is located in Appleton and opened in 2004. Specializing in brand strategy, integrated marketing, digital marketing, website design, and more, the guiding principle at Coalesce is to grow together.
Wyoming
1. Rio Digital
Rio Digital is the only stop you need for your digital and business solutions. The agency provides business solutions and services to ambitious businesses who want to grow.
"At Rio Digital, we always believe in analytics and research first. Over the years, after marketing different brands and products, we've finally concluded that LinkedIn is the only platform for quality B2B leads. We have generated amazing qualified B2B leads through Facebook and Instagram as well. It all depends on how you want to showcase your brand to the different audiences out there."
— Rayburn Rozario, Rio Digital
2. New Thought Digital
New Thought is a full service digital marketing agency located in Jackson Hole. Put simply, New Thought helps people fall in love with brands. The agency's end-to-end thought leadership provides clients with a seamless experience and allows true partnerships to form.
3. Frolicape
Frolicape helps business dreams come true. Offering services that span design, advertising, and engaging, Frolicape provides data-driven marketing solutions for high-growth businesses.
4. The BARK Firm
The BARK Firm is a full service marketing agency focused on creative solutions that get results. The agency's purpose is to help brands and businesses define and tell their story through the very best strategy, creative direction, and messaging the firm can dream up — all with the intention of increasing bottom line and awareness.
5. Creative Tension Marketing
Creative Tension Marketing provides client-centered, research-based marketing services to help businesses and nonprofits thrive. This Laramie agency offers social media marketing, content development, online reputation management, SEO, web design and management, graphic design, videography, research and evaluation, business model development, and marketing strategy development.
6. West Edge Collective
West Edge Collective does marketing while having a darned good time. West Edge helps clients establish a foundation, attract visitors, convert leads, close customers, and delight advocates. The agency can create videos, creative campaigns, websites, and more.
7. Adbay
Adbay has been teaming up with Wyoming businesses for 21 years to creatively and effectively tackle their obstacles and meet their goals with a proven process of research, brainstorm, experiment, learn, adapt, and celebrate. Adbay focuses on healthcare, travel and tourism, and community.
8. Warehouse Twenty One
Warehouse Twenty One merged a full service marketing agency with a full service event firm and a production house to create an agency where brands can come alive in fully-immersive, integrated, and experiential ways. You can rely on Warehouse Twenty One for branding, corporate brand installations, trade show design, and much more.
9. Prairie Giraffe
Prairie Giraffe turns your local website visitors into customers through digital marketing strategies that help your business grow. Working with clients such as Wyoming SBDC Network and Powder River Construction, Prairie Giraffe designs marketing strategies tailored for each business.
10. WebPros Media
WebPros understands that technology has revolutionized the way businesses connect with their clientele — and this agency is passionate about giving you the digital tools you need. WebPros offers services that include SEO, digital display advertising, and reputation management.
Best Social Media Agencies In America
Finding the right social media agency for your marketing needs can be a time-consuming task. But with this comprehensive list, you're well on your way to locating the best agency to work with your business. Use our list of the best social media agencies in every state in America to find the digital agency of your dreams!
Instagram Growth Hacks
Join over 100k+ marketers and influencers who get the latest Instagram tips & tricks sent to their inbox every week