7 Persistent Instagram Marketing Myths And What To Do Instead
post
We're still seeing a worrying number of brands, entrepreneurs, and even professional marketers fall prey to a few persistent Instagram marketing myths. Whether they're trying to build up a brand from scratch or widen their reach by exploring new distribution channels, they often revert to the same old methods that someone, somewhere, put out as best-practice strategies without doing the research. 
And although following a conservative tactic on social media may not be the end of the world, it's definitely not the best course of action for boosting brand recognition.
That's why we've decided to tackle the most persistent Instagram marketing myths once and for all. And, in addition to exposing these outdated approaches, we'll be giving you alternative guidelines on how to get the absolute most out of your time and money.
Let's get into it.
7 Instagram Marketing Myths Exposed
Instagram Marketing Myth #1: Consistency And Continuity Require A Busy Posting Schedule
One of the biggest myths about Instagram marketing is that you need to post multiple times per day for your efforts to be fruitful. But here's the thing: posting for the sake of putting an image out there won't actually benefit your brand. In fact, it can even hurt your business efforts if you start sacrificing value for the sake of "presence."
So, instead of creating a content calendar you can't possibly keep up with, consider toning things down a bit. Prioritize quantity over quality and always ask yourself: is what I'm saying bringing something to my customers? Or is it just noise?
If you need proof of this, take it from the horse's mouth. Head of Instagram Adam Mosseri says that a couple of feed posts per week and a couple of Story posts per day are a good solution for most business users.
Of course, if you can make more (all the while keeping things engaging, entertaining, and not spammy), then go for it. FC Barcelona does it with 10+ posts and 30+ stories per day. The sports club also has 99.9 million followers and gets millions of likes and thousands of comments per post, proving that it's on the right track. 
When deciding how many posts per day/week you need, always remember to keep an open mind. What works for someone else may not bring the same results for you.
Myth #2: Success Is Measured by Likes And/Or Follower Count
Another of the common Instagram marketing myths is that the best way to know if you're on the right track is to look at your likes/followers. 
Now, sure, there's truth to the saying that numbers don't lie. But it's also quite important to remember that they're easy to manipulate as well. Moreover, this 2020 experiment showed that some people even prefer not to see like counts.
You see, the thing about like counts and follower numbers isn't that they're irrelevant to your growth strategy. Instead, the problem arises when they misinform you with impressive numbers that are either useless or coming from the wrong audience.
So, instead of measuring your Instagram success based on these numbers, try to become more familiar with other relevant metrics like engagement per follower, link clicks, landing page traffic, comment numbers, and story engagements. These will give you much more insightful information about how you're doing and if there's anything about your strategy that you need to adjust.
Myth #3: Running An Instagram Profile Is Something You Can Do Over Your Lunch Break
If, as a business leader, marketer, or freelancer, you ever thought to yourself: "sure, I can add Instagram to my list of assignments," you probably know that running a successful account with 30-60 minutes per day is an absolute delusion.
The more likely scenario is that you'll probably have to dedicate a total of 2-3 hours per day to keep on top of everything you need to do on the platform. Of course, that's without the added burden of manually reaching out to your target audience. And let's not even get in offering customer support through social media.
In fact, if you know that a total of 46% of global users expect brands to reply immediately or within an hour of reaching out, you might reconsider your decision to run your Instagram profile on your own.
Your best bet here will be to hire a specialist who'll know exactly how to run your account. But, if you're on a tight budget and that's not an option, you'll get solid results by batching your content creation, scheduling posts ahead of time, and investing in software that'll help you grow and engage your audience. 
Myth #4: Your Instagram Page Is Exclusively About Your Brand 
This might not sound like one of the more popular Instagram marketing myths, but you'd be surprised to find how many brands still make this mistake. Research has shown time and again that consumers want to support brands they can connect with. And there's no better way to achieve a connection than to move the focus from your products to real people.
Therefore, try to limit the amount of digital real estate you dedicate to overtly promoting your products. Instead, explore ways you can explain how those products affect your audience.
For inspiration, check out the social media profiles run by printing business Mixam. This brand's content strategy is almost entirely based on highlighting the beauty of its clients' work. And the results aren't just stunning. They're also inspiring to anyone who needs to invest in the type of service Mixam offers but isn't sure what to expect.
Myth #5: Stories And Reels Are Just A Bonus Feature
Another common mistake with Instagram marketing is that a worrying number of brands don't utilize all the features the social network offers. Yes, feed posts are the bread and butter of a successful Instagram account. But by limiting yourself to just these, you're missing out on so many opportunities.
You see, by exploring alternative formats like stories and reels, you're actually gaining access to so much more the social network can offer. You can use these to:
Send people to your website generating organic traffic.
Find your voice on less saturated explore pages.
Sell your products by implementing links.
Research audience feelings with polls and similar features.
Test new types of content before making them part of your feed.
Start conversations with your audience or show them behind-the-scenes footage.
An excellent example of a brand getting great results from stories and reels comes from RealThread. This brand uses the reels on Instagram to offer unique insights into what happens behind closed doors, with plenty of entertaining content. But what it excels at is humanizing a service that might otherwise sound dull, making it fun and relatable to people from all over the world.
Myth #6: When Working With Influencers, You Need To Go Big
If we had to list the Instagram marketing myths that caused us the biggest headaches, this one would probably top the list. It's right up there with measuring success based on like counts.
It's no secret that influencer marketing works. Not only are consumers willing to take shopping advice from the people they follow and whose posts they engage with regularly, but they even seek out these personalities hoping to receive trustworthy advice. And most brands don't have trouble understanding this. What they struggle with is choosing the right influencers to collaborate with. That is, they often make decisions based on reach instead of brand alignment.
If you want to avoid this common mistake, it's highly recommended that you look into connecting with micro-influencers. Not only will working with them offer a potentially higher ROI, but it'll also ensure that your reach is highly focused, preventing you from wasting money on people who aren't even interested in your services/products.
For some inspiration on how you can effectively do this, check out SomniFix. This brand's Instagram page features a variety of posts – from those focused on generating follower engagement to those that they repost from authorities in the relevant field to use as social proof.
Join 100k+ savvy Instagram marketers
If you are struggling to get the attention you deserve on Instagram, sign up for Kicksta today and start attracting more followers who are interested in your brand.
Myth #7: Most Brands Won't Succeed On Instagram
Since its launch in 2010, Instagram has attracted a wide variety of users and brands. But, somewhere along the line, marketers started believing that the platform only held value for fashion, beauty, travel, health & fitness, and lifestyle brands. Fortunately, however, this is just another one of the persistent Instagram marketing myths you should write off.
In truth, it doesn't matter if you're a superstar athlete, a podcast creator, a visual artist, or a blogger. If you come up with a winning strategy, you'll find your audience. And, you'll move your business forward.
Not convinced? Check out niche brands like Dance Masterclass, Only Natural Pet, or Bee's Wrap. All of them have tens of thousands of followers, highly engaged audiences, and huge growth potential. And, you shouldn't be surprised to learn that a great deal of that potential came because they dared to be different and use a visually-oriented platform like Instagram to spread awareness about what they do.
Your Turn To Shine
There you have it, some of the most persistent Instagram marketing myths debunked. As you can see, though social media success requires lots of work and the gut to stay ahead of the competition, it's far from being limited by your distribution channels.

Are you still on the fence about investing in a particular Instagram marketing strategy? If that's the case, our best piece of advice is that you give your ideas a try. Determine the relevant metrics for what you want to achieve, equip yourself with the best tools, and start experimenting. After a couple of months, you'll have a pretty good idea if you're on the right path. And even if you're not, it's not the end of the world. There's always plenty that's left to try when investing in one of the world's most popular social networks.
Author Bio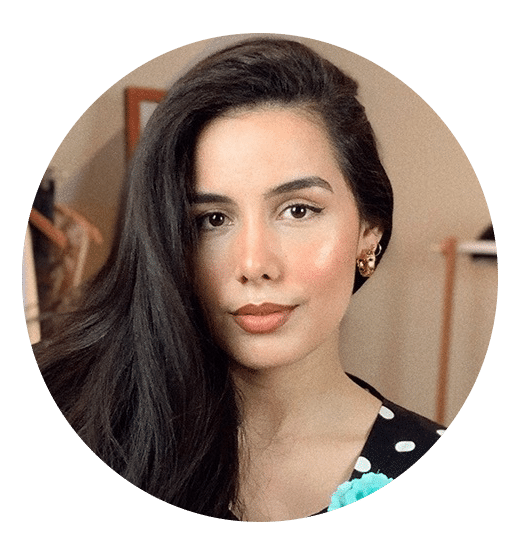 Fabi Pina is the Content Director at Startupresources.io. She writes about startups, with a focus on branding, design, and digital marketing.
Instagram Growth Hacks
Join over 100k+ marketers and influencers who get the latest Instagram tips & tricks sent to their inbox every week