15 Proven Hacks To Increase Views On Instagram Reels
post
Looking to increase views on your Instagram Reels?
We get it – and we think that's a smart move.
The Reels feature (different from IGTV) is essentially Instagram's response to TikTok. By creating its own version of TikTok, Insta was able to stick with the competition. But with the shift in audiences' attention toward short videos, it's important for creators to stay on top of this medium – whether that be on Reels, TikTok, or anywhere else.
No matter the platform, it's undeniable that these videos are an integral aspect of social media marketing.
By leveraging this newly popular form of content, you'll be able to stay relevant with your viewers and engage your target audience.
One of the most important parts of this process?
Increasing views on your Instagram Reels.
Let's take a look at 15 tips and tricks that you can implement into your Reels strategy to increase views and overall success.
15 Hacks To Increase Views On Instagram Reels
Ready to take your Instagram Reels game to the next level?
We've got 15 Instagram tips for you to try out as you plan and create your upcoming Instagram content. These tips and tricks will help you increase Instagram Reels views, which will help you to grow your Instagram overall.
By implementing these strategies, we're confident that users will be finding your high-quality content on the Explore Page and the Instagram Reels tabs in no time!
1. Create Valuable Content
What's one surefire way to increase your Instagram account's credibility among Instagram followers, which will keep them interested in your content and coming back for more? Ensure that your Instagram content is valuable!
People won't be interested in watching your Instagram Reels if the content is stale, repetitive, or feels pointless. That's not to say that all of your videos need to have a deep meaning or reveal shocking new information. However, you should make sure that there's some substance to your content.
To view this Reel, click here.
It's known that users of the app are more drawn to Instagram content that has something to it.
Whether your content leaves viewers with something to think about, makes people laugh, offers information, or even contributes to a popular trend, just make sure there's something for people to remember after they watch your videos.
2. Craft A Compelling Hook
As with any type of content you create, you'll want to capture people's attention at the very start of your Instagram Reels.
Your hook can be funny, shocking, aesthetically pleasing, surprising, or anything in between. Just make sure it intrigues your audience enough to keep them through the duration of your video!
You can also offer a teaser for something that'll happen at the end of your video. Not only will this grab viewers' attention, but it'll give them something to wait for through your video.
Additionally, you can create a hook with audio or with visuals. Whether your hook is an eye-catching image that kicks off your Instagram Reel or something attention-grabbing at the start of your voiceover, just make sure that it'll cause people to stop scrolling because they want to see what's coming next.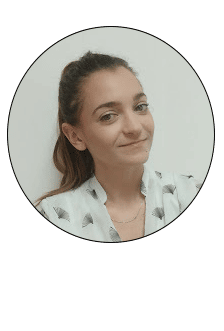 "The first 3 seconds are the most important part of your Instagram reel. They must be engaging enough to convince people to keep watching the video. My advice is to keep every video centered around a single topic, otherwise, they will get too crowded. Once you finish creating an Instagram reel, make sure to ask your colleagues for opinions on it. That way, they can point out things you may have missed."
Vanja Maganjić, Writer, Better Proposals
3. Apply Creative Tools
There are lots of ways that content creators can get creative with Instagram Reels.
With a wide variety of features available on the app (and through independent video editing tools), the world is your oyster when it comes to the creative liberties you can take with your Instagram Reels.
When creating and editing your videos, a popular option is to use creative transitions between takes or scenes. This can take a bit of practice, but once you master the simple transitions, you can start getting really creative and using more advanced and complex ones.
You can also apply fun filters to your videos to make them stand out to viewers as they scroll through their Reels feeds.
Some filters change the tones of the colors in your video to make them look a bit nicer, while others apply fun animations to the people in the videos (think: making mouths look huge or having cartoon hats appear over your head).
To view this Reel, click here.
You can also apply text to your Reels. Whether this is closed-captioning for a video that has words, or fun text that accompanies a video with no words in the audio, there's a lot that you can do with the text in your videos.
You can also use different fonts and colors to add an extra layer of dimension to your Instagram Reels and increase video views.
4. Use Trending Audio Tracks
Trends are a huge part of both TikTok and Instagram Reels. This means that all sorts of content creators make videos that follow a similar pattern – oftentimes this will be something funny that brands or creators will individualize, making the joke fit their branding. 
Typically, a trend will go hand-in-hand with a particular audio. So, it's important to make sure that you're staying on top of the trending sounds at any given time so that you can be sure to use them. Sometimes, these audios are songs and, other times, they're more independent clips.
Either way, you should implement trends into your social media plan in order to see your Instagram Reels views increase.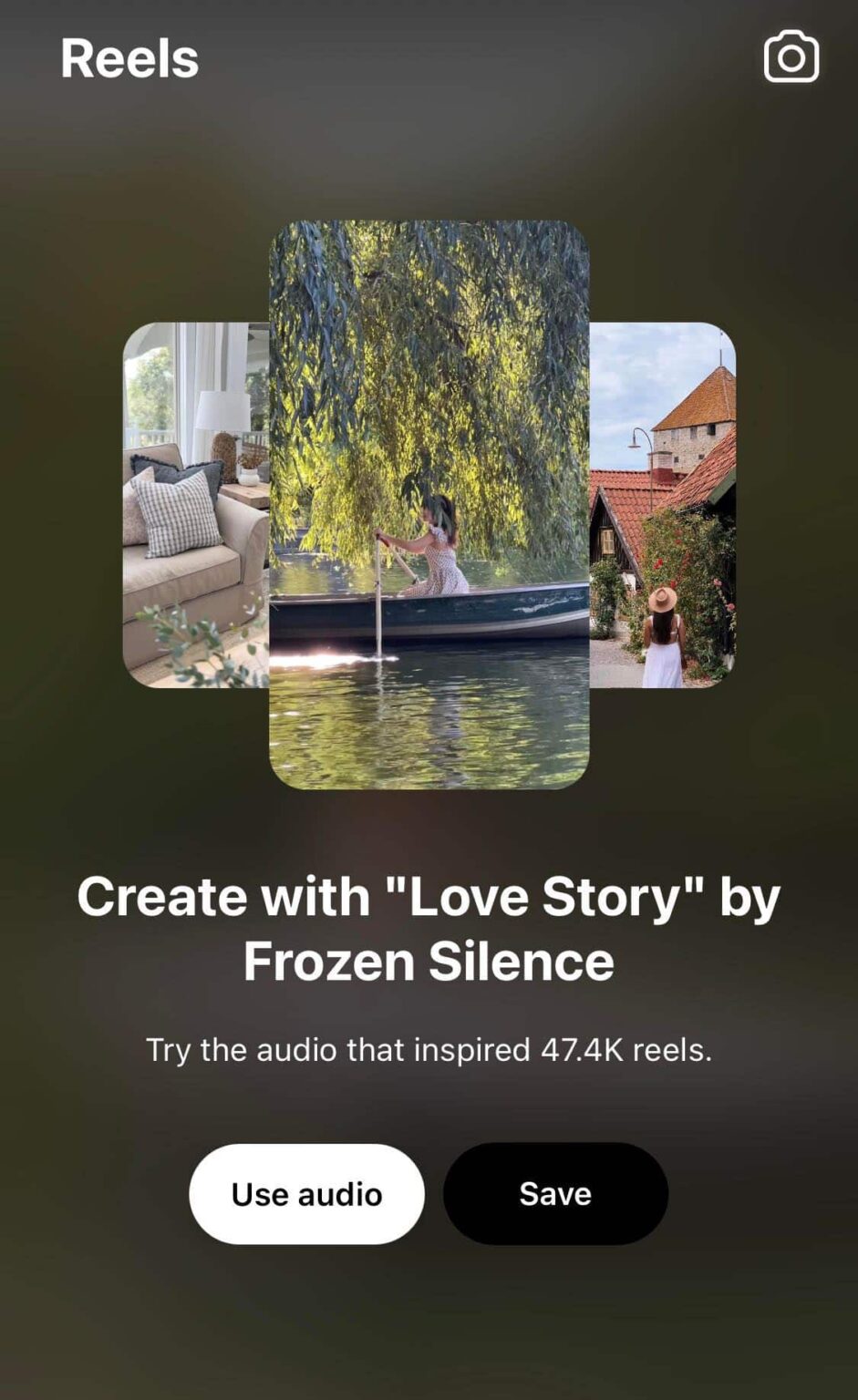 And, remember that trends come and go quickly. When a funny trend blows up on Instagram Reels, make sure that you join it at its peak – not once it's fading out and losing popularity.
It'll look best (and keep your followers more entertained) if you join trends at the perfect time – right along with everyone else, if not a little before.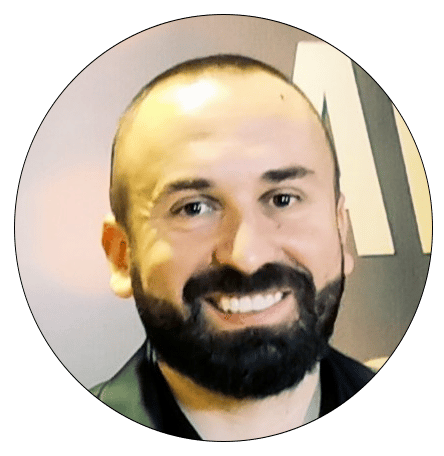 "If you want to increase your Instagram Reel views, try incorporating popular audio tracks into your content. Many users search for specific songs on the platform, and adding a recognizable track to your Reel can attract those viewers and boost engagement.
However, be sure to choose audio tracks that fit with the theme and message of your Reel – a trendy song doesn't necessarily enhance a video if it doesn't support the overall concept. In addition, consider including captions in your Reels for those who may not be able to listen to the audio due to sound limitations or disabilities."
Denis Ristić, General Manager, AskGamblers
5. End With An Engaging CTA
When aiming for Instagram growth and success, the best way to end your Instagram Reels is by including an effective CTA, or "call to action."
All this means is that you're encouraging viewers of the Reel to do something specific.
Your CTA can invite viewers to follow you, like or comment on your video, enter a giveaway, or send the video to a specific friend (someone with great fashion sense, someone who loves baking, someone who always makes them laugh – this depends on the theme of your video).
Really, a CTA can be anything that you, the creator, want it to be, as long as it makes sense in the context of your video.
When you specifically invite viewers to complete a certain action, especially one related to the content of your video, this will help them to feel connected with your content and your Instagram account.
Additionally, it'll help your engagement rates to increase, which is a super helpful aspect of Instagram growth.
6. Leverage Trending Hashtags
Hashtags are one of the most important tools to use when you're looking to grow on any social media platform, Instagram included. So, when you're working to make your Instagram Reels views increase, relevant hashtags should be at the forefront of your mind.
Similar to using trending audio tracks, it's also a good idea to include trending Instagram hashtags in your Reels captions.

Pro Tip: Use hashtags that are relevant to each specific post and to your brand, whether that be personal or company branding.
Your hashtags should represent who you are and what your post is about, so that they get seen by the users who are the most likely to enjoy and engage with the video.
Make sure that your hashtags capture the essence of your post and your brand while avoiding the pitfalls of being either too specific (won't reach enough people) or too broad (will get lost in a sea of similar posts).
7. Tell A Complete Story
No matter what type of Reel you create, there's sure to be some sort of story or message included.
This might be obvious or subtle, long or short, silly or serious. But, you most likely have some type of point that you're aiming to get across whenever you post Reels on Instagram.
To view this Reel, click here.
When thinking about the message that you're conveying through your Reels, be careful to ensure that your videos tell a complete story. Leaving your audience feeling confused or dissatisfied at the end of the video will be counterproductive to your Instagram growth goals.
If you want to see your Instagram Reels views increase, make sure that you're delivering a fully developed message – even if it's something short and sweet!
8. Create A Custom Thumbnail
While many viewers will likely discover your Instagram Reels while scrolling through their feeds, other users will take a look through your account specifically.
When they do this, they'll be able to navigate to the Reels tab and see a collection of your videos in the grid format.
When a user looks at your Reels from this perspective, you want them to be equally interested and engaged as if they were to come across an individual Reel by scrolling through suggested videos.
But how can you accomplish that?
Create custom thumbnails for your Reels – this will allow you to control what the Reel looks like from the grid perspective. By doing this, you can ensure that your videos appear aesthetically pleasing or attention-grabbing from all angles.
9. Use Q&As In Reels
Your followers want to get to know you! And allowing them to do so gives you the perfect outlet for creating community and boosting engagement on your account. You can always look through the comments on your Reels to find commonly asked questions, or you can create Instagram videos specifically asking your followers to leave questions for you to answer.
Then, no matter how you come across the questions, you can create separate Reels giving your answers.
This is such a fun way to give viewers an insider view into who you are as a creator or as a brand, and it'll help your followers to feel more connected to you and your account.
Creating this connection with followers is a great way to increase the popularity of your content and improve your social media presence overall. This will draw people to your account, thereby increasing the views on your Instagram Reels.
10. Give A Shoutout To Your Community
While answering your followers' questions is a great way to help them get to know you, it's also a good idea to make them feel like you want to get to know them, too! Putting in a little effort to connect with your community and engage with the users on your account will go a long way.
Whether you get to know individual followers on your account and call them out specifically, or you give a shoutout to your followers as a whole, your viewers will appreciate this gesture. This can even be as simple as creating a video to thank your followers for all the love and support they give to your account, or welcoming new followers to your page.
People tend to feel disconnected from one another on social media since everything happens through screens and over the internet. So, just taking a moment to recognize your followers as friends and supporters will help your account to stand out and keep people coming back.
11. Write An Engaging Caption
Another important part of increasing views on your Instagram Reels is to ensure that your captions are working in your favor. Instagram captions can be a lot of fun while also being very effective toward your growth goals for your account.
Your captions can be short and sweet for Reels – something cute and quippy is often the perfect accompaniment to a funny Reel.
You can also include a more informational caption if that better suits the particular video you are publishing. You'll know your post best – choose something that feels right and fits the theme of your content.
You can also include emojis in your captions when appropriate – whatever works for you!
Captions are a great way to give viewers another peek into the personality of your brand or your personality as a content creator, so don't be afraid to make your captions unique! And, to tie it all together for you, captions can be another perfect spot to include a CTA!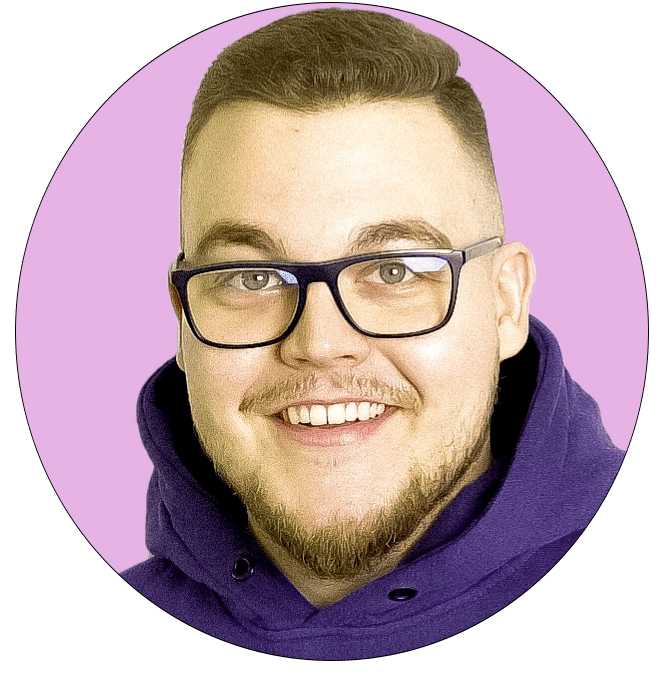 "One way to increase engagement is to ask questions in the caption of your Reel. This promotes comments and interactions from your followers, which in turn will boost your post's visibility on other users' feeds. Additionally, make sure to actually interact with any responses you receive. Like and reply to comments, and consider incorporating suggestions or ideas from your audience into future Reels.
By including them in the creative process, you not only foster a sense of community among your followers but also give them a reason to continually come back and watch your content."
Tomasz Niezgoda, Head of Marketing, Surfer
12. Post When Followers Are Most Active
When looking to improve your performance on Instagram, one of the most important (easiest) ways to make a change is by optimizing your posting times.
Did you know that Instagram provides you with information on when your followers are most active?
In the analytics provided by Instagram, the app gives you a breakdown of the times that your followers are most active each day of the week.
Capitalize on this!
You should analyze and take advantage of this information in order to determine the best time to post Instagram Reels.
"One way to boost your numbers on Instagram Reels is to post at times when your followers are most active. This ensures that more people will see your content in their feeds. Fortunately, if you have an Instagram business account, you can easily access this information through the app's Insights feature.
Go to your profile and click on the bar graph icon to view your follower activity, then plan your Reel posts accordingly. Of course, this is just one strategy – don't forget to also focus on creating interesting and engaging content, using relevant hashtags, and sharing your Reels across multiple platforms."
Milosz Krasinski, Owner, miloszkrasinski.com
13. Try A Viral Giveaway
Hosting a giveaway is a super fun way to engage your followers and build up the community aspect of your page. You can either work solo when hosting a giveaway or partner with another brand or influencer.
When planning a giveaway, you get to call the shots. You can determine what is required for users to enter (following you, liking a post, leaving a comment, tagging friends, DMing an entry to your account…the list goes on), and you decide what the prize will be (a product of yours, a free hour of consultation with you, a product from the company you're collaborating with…whatever makes the most sense in your situation).
An Instagram giveaway will catch your followers' interest and keep them coming back to your page to keep an eye on your current giveaway and watch for future ones. If you're looking to grab attention and keep people interested, giveaways could be your ticket to doing just that!
14. Post Reels Consistently
One thing that Instagram users love is consistency.
If you want to gain credibility and traffic on your Instagram page, it's important to make sure that your posts are being published at a rate that's both consistent and frequent (within moderation – posting too much can be spammy).
For example, if your followers know that a new Reel will be posted on your account every Tuesday and Thursday at 7 p.m., they'll come looking for that content to make sure that they don't miss anything.
On the other hand, if your posts are sporadic and inconsistent, users may not even realize if they miss a post.
If you want to really see your Instagram Reels views increase, we recommend posting them consistently (and, of course, at times when your followers are the most active…See how that all ties together?)
15. Respond To Your Audience
One thing about social media?
Your audience will tell you how they feel. If your followers like a certain type of content, dislike your posting schedule, love your take on a new trend, or have a burning question about your brand…you'll know!
We're not telling you to get bogged down by the haters (there's no time for that, really), but it is important to listen to the feedback you receive from your audience and take that into consideration as you move forward with content creation.
If your audience feels that you are listening and responding to their questions, comments, and feedback, they'll be more likely to continue engaging with your content.
The more they feel heard – the more views you get on your Instagram Reels. And, at the end of the day, that's everyone's goal here!
Instagram Reels Algorithm
So, all of that information and all of those tips are really helpful…But why are they true? How does it all work? How can your account get discovered by users who don't follow you already?
This is all thanks to the Instagram Reels algorithm, which refers to the specific Instagram algorithm within the app that exists to promote Reels content to users.
When Instagram users navigate to the Reels tab, they are shown a variety of posts from a variety of content creators. But, each user sees a unique set of videos and this isn't random – Instagram knows what it's doing.
The app uses information about users' activity in order to determine what type of content is most likely to appeal to them.
So, if a user is liking a lot of beauty posts, is active every day, interacts with content that is related to cooking, or tends to watch videos that mention blonde hairstyles or include hashtag "#blondehairinspo"…Instagram will take all of that into account to curate the optimal Reels tab for that user.
This is why it's so important for your Reels to fit your brand, have optimal captions, utilize trending sounds and hashtags, and incorporate all of the other best practices that we discussed. Instagram uses this information to promote your content to the users who are most likely to interact with it, which will increase the views on your Reels as well.
Additionally, Instagram takes things into account such as if your content is low-quality or blurry, if it's reposted from another app, or if it's not considered funny or interesting – all of these factors will contribute to your content not being displayed to very many, if any, users.
Increasing Views On Instagram Reels: Infographic
Want To See Your Instagram Reels Views Increase?
We all know you do – hey, it's why you're here! And, it's a great goal to have.
Increasing Instagram likes and views on this new feature can lead to a lot of further growth and success for your account. The more users that view your Reels, the higher engagement rate your account has…And that can lead to all kinds of growth.
So, don't be afraid!
Pick a growth hack and try it out. If you start implementing these tactics into your social media strategy, we can't wait to see what kind of growth you garner from it.
And we can't wait to hear all about it!
Instagram Growth Hacks
Join over 100k+ marketers and influencers who get the latest Instagram tips & tricks sent to their inbox every week