Step-By-Step Guide To Enabling Instagram Dark Mode
post
Ever since Instagram rolled out the dark mode feature, more and more users have been enjoying scrolling through Instagram on dark mode. Though this feature debuted late in 2019, there are still those who do not know how to enable it. So here's a guide we have created for both iOS and Android users. Read on.
How To Get Instagram Dark Mode
Intrigued about the latest switch? Instagram's dark mode is actually easier on your eyes and better for your battery as well. As dark mode requires your phone to use darker pixels, your battery doesn't have to use as much power to display them.
If you're curious as to how to get dark mode on Instagram, it's incredibly easy to switch over to this mode on your phone.
Dark Mode For iPhone
The dark mode on Instagram really makes the visuals on the platform pop. If you have an iPhone, you can easily switch to dark mode. Simply update your phone's operating system to iOS13.
Follow these tips to upgrade to a new operating system. Turn Instagram dark by upgrading to the latest version of Instagram:
1. Open up the App store.
2. Click the user icon located in the top right corner. Open up the Account tab.
3. Scroll downwards to Available Updates.
4. Tap the update button for Instagram or select Update All to upgrade to the latest versions of all your apps.
If your phone is updated already, follow these steps to go into a dark mode for your entire phone:
1. Open your iPhone Settings app
2. Search for Dark. Click Appearance (or look for the Display & Brightness option further down)
3. Switch from Light to Dark.
4. If you want your phone to switch into dark mode only at night, use the Automatic setting. This will turn on the dark mode as soon as the sun sets.
If you want to control your phone going dark system-wide, try the following tips:
1. Open your Settings app.
2. Go to the Control Center in the third set of options.
3. Choose Customize Controls
4. Select Dark Mode underneath More Controls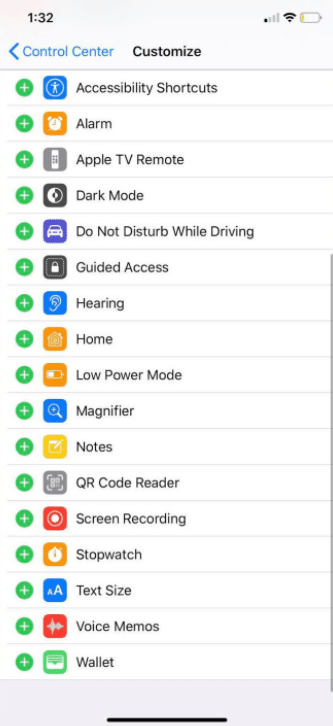 5. Choose the green " + " sign
This will allow you to flip between your regular settings and DarkMode.
Dark Mode For Android
If you have an Android phone, the process of switching to Dark Mode is just as easy. However, you'll need to have Android 10, currently the latest version of Android, to access this feature.
Need to update your phone/ Try the following instructions:
Check to see if you need to update to Android 10 by visiting Settings.
Select System then System Update.
If your phone is already updated, follow these steps to get Dark Mode on your Android:
1. After upgrading to Android 10, go into Dark Mode by choosing Settings, Display, Dark Theme.
Dark Mode can also be activated by selecting Battery Saving Mode.
2. Go to Settings, Battery, and select Battery Saver.
3. Open up Instagram and Dark Mode should be active
Though Instagram dark mode transforms your experience interacting with the platform, you may miss the look of the all-white background. Should you ever want to switch back, simply read through these instructions again and do the inverse.
Instagram Growth Hacks
Join over 100k+ marketers and influencers who get the latest Instagram tips & tricks sent to their inbox every week