22 Game-Changing Apps For Instagram Stories To Boost Your Views
post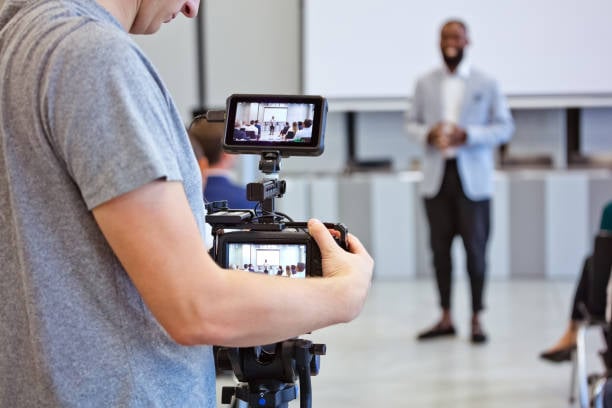 Apps for Instagram Stories offer creators and business leaders an excellent way to upgrade the quality of their Instagram content in minutes.
After all, with more than 500 million daily users, Instagram Stories is easily one of the most popular features of the social media platform and one of the best tools innovators can use to connect with their target audience.
As the popularity of the Stories solution within Instagram continues to grow, the number of fantastic apps is increasing too.
Today, there are tools available for almost anything, whether you're looking for a way to add a unique filter to your Story, you want to experiment with new fonts for your captions, or you just want to engage your followers with rich, professional layouts.
We've sorted through all of the amazing video editing and design tools available on the market today, to bring you a list of some of the must-have apps you should be using to enhance your Stories.
Our Top 22 Apps For Amazing Instagram Stories
The best apps for Instagram Stories come in a range of forms.
There are photo editing tools, software options designed specifically to help you make the most of your camera roll, and even apps that offer access to fantastic music and audio for Story posts.
Let's dive into our review of some of the most powerful apps for Instagram Stories, and how they can help you boost engagement, find new followers, and strengthen your brand presence.
1. Storyluxe
If you're looking for a way to create stunning photo collages for your Instagram posts, StoryLuxe is the solution for you. The app includes access to a variety of tools, as well as 700 templates that can instantly transform the impact of your Stories in seconds. Alongside templates, you can take advantage of unique filters, custom text, and even unique branded themes.
Key features:
Customizable templates with branded components
Over 700 photo and video Instagram story templates
Numerous unique filters for a professional vibe
Unique patterned backgrounds and textures for images
Easy-to-use interface with direct exporting to Instagram
Price: StoryLuxe is free to use, with a premium subscription available on a monthly or yearly plan.
Download: iOS
2. Unfold
Easily one of the most popular Insta Stories apps on the market today, Unfold was created by the popular website-building platform, Squarespace. Creators can use Unfold to design bio sites, and digital collectibles, and access a range of elegant, minimalistic templates for Instagram Stories. There are options for both video and photo stories and plenty of customization options for each.
Key features:
Video stitching for Instagram Reels
60 premium and 25+ free templates for Stories
Animated, video, and image templates with customization
Unique fonts and advanced text tools
Editing features for adjusting brightness, shadows, highlights, etc.
Feed planners for scheduling your Instagram feed
Price: Unfold offers both a free plan and a "Pro" plan which comes with the option to remove watermarks on your bio site, and upload custom fonts for Stories.
3. Seen: Stories Maker
Created by Lightricks, the company known for producing other popular photo editing apps like FaceTune, Seen is an all-in-one solution for enhancing Instagram Stories. The app comes with more than 1,000 gorgeous templates to choose from, as well as unique transitions, stickers, GIFs, and filters, to help you make your high-quality stories stand out. You can even create animated text.
Key features:
Over 1000 templates to choose from
Stickers, emojis, and GIFs for photo collages
Attractive transitions
Fonts and animated text
Backgrounds and photo editing
Price: There's a free version of Seen, as well as a Premium subscription which offers access to all templates and transitions.
Download: iOS
4. Canva
One of the favorite apps of graphic designers and marketers worldwide, Canva is a popular photo editor with a ton of great features to explore. The product comes with tons of presets and templates to choose from, to help you make the most of your Instagram Stories. Plus, you can access fonts, text, filters, and even stock images you can use for background images.
Key features:
Over 60,000 templates
More than 1 million background images
Stickers, badges, icons, frames, and textures
Digital design tools for photo blurring and enhancing
Tons of typography choices
Price: Many of the features of Canva are available to access for free, but users can upgrade to the Pro version for $99.99 per year, or the Teams version for $129.90.
Download: iOS, Android, and Desktop
5. Adobe Express
When it comes to the best apps for Instagram Stories used by professionals, few names have the same impact as Adobe. While there are plenty of great Adobe products out there you can use for your Instagram campaigns, such as Adobe Spark and Photoshop, Adobe Express is the best for Instagram Stories. It allows users to edit videos, combine pictures to make stories, and implement various sounds, fonts, and animations into each post.
Key features:
Easy-to-use video editor with custom effects
Plenty of presets and templates
Millions of stock photos to choose from
Multiple layouts, text, and cutout effects
Cloud backup for easy syncing between design apps
Price: There's a free version of the Adobe Express app available, or users can upgrade to the Premium plan for $9.99 per month, with access to more fonts, photos, and advanced features.
Download: iOS, Android, and Desktop
6. InShot
One of the most intelligent apps for Instagram Stories on this list, InShot combines artificial intelligence with advanced photo editing features. You can trim, cut, split, merge, and crop videos and images. Plus, there are tons of ways to add impact to your content with filters, voiceovers, sound effects, and text. InShot even offers video transitions, emoji stickers, and options for picture-in-picture content throughout your Stories.
Key features:
Video editing features for trimming, cutting, and merging content
Music, sound effects, and voiceovers
Text and emojis for photos and videos
Smooth video transitions
Picture-in-picture support
Photo editing and filters for collages
Instant sharing to social media apps
Price: While a free version of InShot is available, the premium option comes with access to more advanced editing features, filter packages, and the ability to remove watermarks.
7. Life Lapse
Ideal if you're looking for a way to make your Stories more unique, Life Lapse gives you all the tools you need to create stunning stop-motion videos. You can convert still images into animated gifs and videos, with in-app editing tools to ensure your images stand out. Plus, the app comes with access to over 50 lessons and tutorials to teach you how to use the service.
Key features:
Lessons and tutorials within the mobile app
Options for adding music and sound effects
Text effects and in-app video editing tools
Interval timers and one-shot timers for each selfie
Ghosted image overlaps for easier shooting
Price: Though there's a free version of Life Lapse, the paid version comes with access to exclusive songs and more advanced editing tools.
8. VSCO
Perfect for photos and video content alike, VSCO has earned a reputation as one of the most popular Instagram Stories apps on the market. The mobile app comes with everything you need to boost the quality of your content, such as professional editing presets, and detailed tools for adjusting texture, light, and color. You can also input RAW photos from a professional camera to the app and tweak them to be Instagram-ready on the go.
Key features:
Montage and collage editors
Advanced photo editing tools with frames and borders
Comprehensive video editor with white balance adjustments
Community access for support with content editing
10 free presets and over 200 premium options
Price: The free version of VSCO comes with access to a handful of features, but you'll need to upgrade to the premium plan for the latest selection of features, costing $19.99 per year.
9. Story Art
Easy to use and packed with features, Story Art has earned some of the highest ratings on the Apple and Google Play app stores. The product comes with a huge range of 3,000 templates to choose from, as well as animated templates, cover templates, and a cartoon profile picture maker. You can adjust photos with professional filters, add text and fonts, and even experiment with stickers and music.
Key Features:
Stickers, music, and transition effects for Stories
3000+ story templates, including animated templates
Cartoon profile picture maker
Numerous filters and video effects
Adjustment kits for editing photos and images
200+ font types and 100+ text animations
Price: There's a free plan available for Story Art, as well as a VIP subscription with access to more features starting at $3.99 per month.
10. Boomerang
Sometimes you don't have to venture far to find some of the best editing apps for Instagram Stories. Instagram has its own pretty impressive tools too. Boomerang is a native solution within the Instagram platform, which allows users to create unique looping videos, ideal for both Instagram Stories and Reels. You can quickly combine various photos together to create how-to content, demos, and other fun posts.
Key features:
Instant sharing for Facebook and Instagram
Quick and easy GIF creation
In-App camera access for quick shooting
Transitions for looping videos
Price: Native to the Instagram platform, Boomerang is entirely free to use
Download: No download is necessary
11. Mojo
Featuring hundreds of templates, text effects, and animations for stunning Stories, Mojo is one of the best apps for Instagram Stories today. The solution comes with simple video and photo editing tools, allowing you to change colors and text within your posts. You can also access royalty-free music tracks, stock photos, and videos.
Key features:
Over 500 unique and animated templates
Video and photo editing tools for collages and filters
Unique text styles and text effects
Royalty free music clips, videos, and photos
Animated stickers
Price: There's a free plan available for Mojo, as well as "Mojo Pro" with more advanced editing tools, and Mojo for Teams.
12. Motionleap
Brilliant for adding motion to your stack images, MotionLeap ensures you can bridge the gap between photo and video in your Insta Stories. Created by Lightricks, the solution makes it simple to generate art with artificial intelligence and enhance the quality of your photos with professional tools. You can add elements and overlays, adjust movement speed, and design your own GIFs.
Key features:
Quickly animate photos with a few taps and swipes
Control movement, speed, direction, and style
AI-powered water animation
Sky replacement technology
Geometric motion animation tools
Price: Motionleap is available for free, or users can upgrade to the premium subscription for advanced features, and more template options.
13. Boosted
Boosted is a comprehensive video maker that simplifies the art of creating content for social media. The all-in-one solution makes it easy to create sleek videos and tutorials with eye-catching video templates. Plus, this video editor is excellent for influencers and videos, because it includes tools for making advertisements from scratch.
Key features:
Getty images video clip library
Customizable filters, colors, fonts, and music
Easy formatting with pre-built graphic design templates
Options for combining multiple video clips
Trending social media pre-sets
Price: Boosted is available for free, with a paid subscription option for access to unlimited templates.
14. Filmm
With Filmm, Instagram creators can make the most out of any video clip, mixing and stacking professional filters with authentic textures, subtle distortions, and light effects. You can crop and clip videos with ease, and leverage a range of text, music, and image options from the company's royalty-free library. Plus, there are even animation options and watermarks available.
Key features:
Countless text animations and font options
One-tap fully featured look presets and 100+ filters
Realistic film frames and watermarks
Crop detection, cutting, and editing
Royalty free text and music
Price: The basic features are available from Filmm for free, or users can access the full Filmm+ subscription or a price of $5.99 per month.
15. Hype Type
Text can make a huge difference to your Instagram Stories when used correctly. Hype Type ensures you can make your captions and content stand out, with simple tech for text animation. You can flip and reverse your font, experiment with where the clip and text are positioned, and even add a style and color scheme that matches your branding.
Key features:
Combine multiple video clips into one montage
Complete control over text placement
Various font options to choose from
Access to a range of animation options
Price: The first week of access to Hype Type is free, after that, subscriptions cost $20 per year.
16. Tezza Aesthetic Editor
One of the most impressive apps for Instagram stories around, Tezza is specially designed to help you transform the images in your content. If you're looking for an Instagram story editor that can enhance the quality of your photos, this is the app for you. You can experiment with vintage photo effects, filters, and texture overlays to really make your images look more professional.
Key features:
Over 40+ pre-made presets for filters
Hundreds of templates for every kind of company
Overlays and textures for each photo
Comprehensive drag-and-drop feed player
Batch editing with professional tools
Price: Tezza offers a free trial, then the app will cost either $5.99 per month or $39.99 per year.
Join 100k+ savvy Instagram marketers
If you are struggling to get the attention you deserve on Instagram, sign up for Kicksta today and start attracting more followers who are interested in your brand.
17. CutStory
Another of the top video editing apps for Instagram Stories, Cut Story makes it simple to transform longer content into shorter, fast-paced clips. You can import any video into the app, then edit it with stencils, masks, layouts, text, and music options. There are options to add text overlays and stickers and experiment with different soundtracks for each segment of your video.
Key features:
Kick and easy clipping for Instagram videos
Templates, stencils, and masks for Stories
Text overlays and sticker options
Instant exporting without compression
Soundtracks and audio options
Price: There's a free version of CutStory available, or a Pro version that removes watermarks from the videos you create.
Download: iOS
18. A Design Kit
Produced by the same company responsible for the phenomenal "A Color Story" mobile app, A Design Kit is a fantastic all-in-one toolkit with unique brushes, fonts, designs, and stickers to choose from. You can experiment with adding all of your own unique textures and components to your stories, experimenting with fun realistic backgrounds.
Key features:
200+ collage scans
Realistic brushes to add color and textures
More than 60+ fonts and 200+ designs
Tons of unique stickers
Textured backgrounds
Price: A Design Kit is available to access initially for free, and there's a paid membership (ADK+) available for $3.99 per month or $23.99 per year.
Download: iOS
19. Magisto
The Magisto Video Editor is a collage, slideshow, and movie maker, enhanced by artificial intelligence. You can use it to turn photos and clips into videos and edit your content with smart filters, effects, and beautiful graphics. The easy-to-use solution also comes with editing options for clips, ready-made templates, and instant sharing for social media.
Key features:
Turn clips and photos into complete videos
AI-driven video editor with filters and graphics
Ready-made templates for different occasions
Text overlays with various font options
Instant sharing to social media
Price: There's a free version of Magisto available, as well as a premium plan available for $6.99 per month, and a professional plan for $29.99 per month with iStock clips and photos.
20. WordSwag
While pictures might be worth a thousand words, sometimes your Instagram Stories need a little extra copy to make them stand out. If you want to add more unique statements and text to your content, then WordSwag could be the perfect tool for you. It's great for layering beautiful typographic components into videos and photos alike.
Key features:
80+ different fonts and typefaces
More than 1.3 million free backgrounds
Stamp, foil, and watercolor text effects
Layouts and frames
Options for embedding your logo
Price: WordSwag is available for free with a "Pro" version which features more font colors, frames, font styles, and custom color options.
21. Hype Text
Bring the words on your Instagram Story posts to life with Hype Text. This is one of the most intuitive mobile apps for Instagram Stories, with more than 300 text animation options and a great intro maker for your slideshows. The product is wonderfully easy to use, with tons of animation options, designed by leading graphics experts.
Key Features:
Intro maker and outro maker for videos
Story text animation creator
Video ad and brand editing options
Subtitle and caption creation
500+ text animations with complete editing control
Price: There's a free trial available for Hype Text, then Paid plans start at $3.99 per month, $7.99 per year, or $9.99 for the Forever VIP plan.
22. Luminar Neo
Luminar Neo is a user-friendly photo editor that simplifies editing with various effective tools. It provides essential editing options, intelligent AI features, and Presets suitable for any image. The most impressive feature is its ability to perform complex adjustments, such as sky replacement or adding bokeh to portraits, with just one click.
Key Features:
AI image enhancement
Batch processing
With multiple one-click presets
Price: Luminar Neo has two subscription options: Explore for $99/year (access to one Luminar Neo license and all updates) or Pro for $119/year (all Extensions, two licenses, and a bigger Marketplace discount). A lifetime license can also be purchased for $199.
Choosing The Best Instagram Story Apps
There's no shortage of options for creators today when it comes to finding the best apps for Instagram Stories.
Whether you're editing videos on your iPhone or adding text overlays to your content on an Android device, you're sure to find something suitable in the list above. The right Instagram Story editor will give you all the tools you need to not only showcase your unique brand identity but boost your chances of capturing and retaining the attention of your target audience.
Good luck finding the app that's right for you.
Instagram Growth Hacks
Join over 100k+ marketers and influencers who get the latest Instagram tips & tricks sent to their inbox every week