10 Social Media Metrics That Matter To Your Online Store
post
Social media has long been a household marketing tactic favored by most eCommerce businesses.
In 2020, Facebook had more than 2.7 million users, Instagram had over one billion, Twitter, had 187 million, and TikTok – the youngest of them all – attracted more than 800 million users.
Social media platforms seem like fruitful land that keeps on giving for any brands who want their voices heard and their marketing messages delivered.
That being said, with almost every brand flocking to social media, there's no such thing as uncharted territories anymore. The competition demands brands to be more competitive – and the only way to remain competitive is to have a data-driven understanding of where you stand.
Measuring your social media performance can be a rollercoaster and get tricky from time to time.
Luckly, we've compiled 10 essential social media metrics, categorized by platform, to help you better understand and improve your social media performance.
Instagram Metrics
Number Of Followers
The number of followers is easy to measure – everyone can do it. You just need to hop on your brand Instagram account and you'll see it. Having a high follower count can be viewed as an indicator of your brand trustworthiness and brand credibility – which play a key role in whether your visitors decide to become your buyers or not.
However, measuring the number of followers alone does not give you a full picture of your Instagram efforts and the health of your marketing campaigns. You also need to pay attention to your follower growth rate, which lets you know whether your business is expanding its reach and engaging new audiences or not.
To calculate your follower growth rate, simply divide your new followers over a X period of time by the total number of followers you have at the beginning of X period.
For example, if you get 100 new followers in a month, and at the beginning of the month you already have 1000 followers, that means your growth rate is an excellent 10% – quick math!.
However, if you only get 10 followers that month, your follower growth rate would only be 1% meaning that you need to double down on your investment in growing your Instagram followers.
Referral Traffic From Instagram
If you're selling on Instagram or have your online store integrated with Instagram, referral traffic from Instagram to your website, is a social media metric you need to attend to.
You can track referral traffic from Instagram to your website with Google Analytics, simply by selecting Acquisition > Referrals.
You can also set a defined goal in Google Analytics to track if your Instagram traffic converts or not and rationally measure the ROI (Return on Investment) of your social media efforts.
Follower Engagement Rate
To know if your current followers are actually interested in your products/brands, you need to track follower engagement rate.
70% of your Instagram posts go unseen. Growing followers without making them engage with your posts is a futile marketing effort. You want your followers to pay attention to what you're posting, as well as comment and like your content.
"It's important to select metrics that match the stage of growth your social media account is at. When you're starting out, of course you're going to be fixated on follower numbers. But engagement rate (content interactions / followers) reveals far more about how well your content is resonating with your audience and feeds directly into your credibility with the algorithm.
Feeding the algorithm with engagement drives faster follower growth because Instagram will show more of your posts to your followers, and is therefore a better metric to fixate on."
— Maryrose Lyons, Brightspark Consulting.
To measure engagement rate, use this formula:
Engagement Rate = Total Engagement / Total Followers x 100%
For example, if your most recent Instagram post got 300 likes and 50 comments, and you currently have 10,000 followers, your formula would look like this:
(300 + 50) / 10,000 x 100% = 3.5% Engagement Rate.

Twitter Metrics
Audience Interests
Social media marketing is all about posting the right things, at the right time, to the right people.
To know if your content reaches the right people on Twitter, you need to measure audience interests, which gives you a general idea of who you should tailor your message towards.
Analyzing your Audience Interests can give you valuable input for your content production strategies – since this data contains important demographics information like:
Your audience's primary gender and location
Their interests/hobbies/preferred lifestyle
Twitter Engagement Rate
Arguably the most important and quintessential social media metrics, engagement rate tells you if your efforts in making meaningful interaction and connections with your audience are successful or not.
What would exactly constitute an engagement?
Users click on a link
Users favorite your page
Users link back to you
Users reply to your post
Users retweet
To find your overall engagement rate, go into your Tweets Dashboards > Twitter Analytics > Engagement Rate.
Tiktok Metrics
Post Reach
Reach is the number of unique Tiktok users that have seen your post at least once during a given period. This social media metric gives you a general overview of how effective your Tiktok efforts are in raising brand awareness and reaching the target audience.
To know how many people your Tiktok videos have reached, go to Tiktok Analytics > Audience Territories > Reached Audience.
You can take it up a notch by measuring your post reach percentage – which lets you know what percent of your followers actually view your videos.
From there, you can identify which types of content resonate the most with your viewer and craft a more befitting content approach.
Measuring post reach percentage is simple. Use this formula:
Post Reach Percentage = (Reached Audience/ Total Followers) * 100%

TikTok Traffic
Similar to Instagram traffic, if you're selling on Tiktok with an online store, this metric gives you concrete data to know if your TikTok videos are effective in driving traffic to a landing page or a product page.
That being said, getting referral traffic from TikTok is not easy – you can only place your link in your bio so it entirely depends on whether you can make your brand stand out on TikTok or not.
Measuring referral traffic is fairly easy – you need to add UTM parameters to your TikTok links, using UTM Builder tools like this one.
Under Campaign Source, add "tiktok". Under Medium, add the name of Tiktok Video
Then open your Google Analytics, go to Acquisition > Campaign > Find the Campaign name > then you'll see how much traffic you get from your TikTok profile.
Facebook Metrics
FB Engagement Rate
It's engagement rate – again. Why the repeat? Because engagement rate is that important when it comes to measuring social media metrics.
Facebook Engagement measures the number of times someone took action on your post. Actions that count as engagement are:
A user shares your post
A user makes a reaction or likes your post
A user leave a comment
A user clicks a link in your post
To track engagement, simply go to your Facebook Insights.
Another reason Facebook engagement rate is so important is that Facebook uses this metric to show more posts that users are likely to find interesting.
In short, if one of your posts is getting a high engagement rate, Facebook would understand that it's getting popular and they'll be more likely to show it to more of your followers.
Facebook Ads Performance
It's a whole different level when it comes to Facebook Ad Metrics. There are over 100 metrics that can be measured through Facebook ads, and it can be easy to get overwhelmed. That being said, there are a few quintessential metrics you can use to improve your Facebook Ads campaign.
Click Through Rate
Click-through rate (CTR) measures the percent of people that see your ad and click the link in your ad.
The average CTR for Facebook Ads across all industries is 0.9%. If you find your CTR is below average, it means that people are seeing your ad, but they don't take any action. The reason can either be your ad copy and image are not compelling enough for them to click, or your ad targeting is off and those who see your ad don't find it relevant.
Cost Per Click
Cost Per Click (CPC) and Cost Per 1000 Impressions (CPM) are both important metrics. These metrics indicate whether your campaigns are cost-effective or not. You can measure these metrics in parallel since they are closely intertwined.
If both CPC and CPM decrease, it means that your ad is reaching the right people and is expanding its reach to similar like-minded audiences – this is the ideal scenario.
However, if your CPC or CPM is increasing, it means that your ad is having difficulty reaching new people, and you'd need to re-examine your ad.
Ads Frequency
A social media metric often overlooked by marketers, Ad Frequency is the average number of times people see a specific ad and it can be vital to your Facebook Ad campaign.
Imagine seeing an ad ten times in a row – one can not resist being extremely irritated. The same goes for your audience. If your audience sees your ad over and over, it can become stale and loses its impact. According to an AdEspresso Study, when ad frequency went up, CPC increased and CTR decreased.
FB Video Retention
With the very recent release of Facebook Watch – which is basically a feed full of videos tailored to your interest — video is becoming a large part of Facebook with more brands are jumping into competition.
Video retention tells you if your videos are doing a good job in catching people's attention or not via concrete data on where your views drop off, how many unique views you're getting, how many people view the first 30-second of your video.
To get this data, you can check out the Post Details section in your Page Insights.
Metrics For Your Online Store
Familiarizing yourself with various social media metrics for your eCommerce store is an important step in expanding your business and following. The more you can measure, the more you can grow.
Author Bio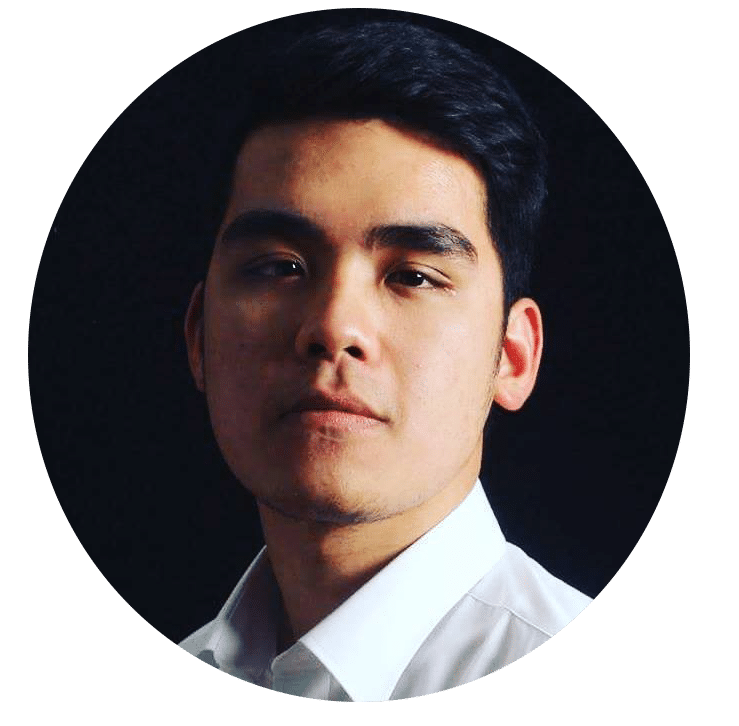 Phuc Nguyen is the Growth Content lead at PageFly. He is in charge of everything content-related at PageFly with value-first and data-driven approaches. To be edgy enough for the job, he spends his free time on obscure cinema and existentialism literature.
Instagram Growth Hacks
Join over 100k+ marketers and influencers who get the latest Instagram tips & tricks sent to their inbox every week