How Many People Can You Follow On Instagram? (How To Safely Grow Your IG)
post
Have you ever wondered how many people you can follow on Instagram? Instagram is a great platform to connect with others and grow a brand. But don't get too busy following a large number of other profiles on this social media platform — Instagram does have limits in place that dictate the maximum number of accounts you can follow, including how many people you can follow per day.
Since you can only follow a certain number of other accounts, you might be wondering how to grow your own Instagram profile. There are numerous growth methods you can use on Instagram. Some of them are safe. Others will put your account at risk.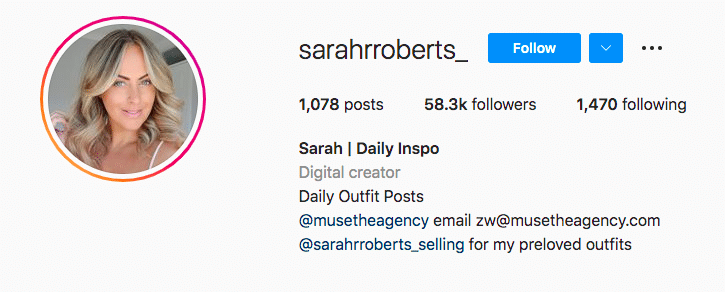 Here, we're breaking down everything you need to know about how many people you can follow on Instagram, methods to grow your account, and which methods are the safest and most effective to help you see growth.
Keep reading to learn about Instagram follow limits and how to get more followers on Instagram. 
Instagram Follow Limits
The Instagram follow limit is 7,500. This is the total number of people that you can follow from one account on the platform. The reason Instagram put this rule in place is to help reduce spam. If you exceed this limit and attempt to follow more than 7,500 people, you'll see an error message, regardless of how many followers you have.
What's more, Instagram has follow limits for each 24-hour period too – Instagram only lets you follow 200 people per day. This rule is also an effort to stop bots and spam accounts. Many people try to grow their Instagram account by following (and then later unfollowing) a large number of accounts. However, because of the daily Instagram follow limits, this method doesn't work. It could even cause your Instagram account to be blocked.
Instagram Growth Methods (What You Should Do & Avoid)
There are several methods you can use to grow your Instagram. Here, we're breaking down exactly how each method works, plus whether or not it's a good idea to boost your account.
Follow/Unfollow Method Limits
If you use the follow/unfollow method, you follow a large number of other Instagram accounts and then unfollow them once they follow you back. Brands, influencers, and non-business accounts alike all use this method to attempt to grow their accounts.
Sometimes, people use the Instagram search feature to search for individual accounts to follow. More often, they go to a large account in their target audience, scroll through that account's followers or following tab, and simply follow every account they see. Others work with a service that uses this method — such as Growthoid, Social Boost, or Socialfollow (although you aren't allowed to unfollow accounts you follow through Socialfollow).
While this method might seem like an easy way to expose your profile to new people, it's actually a very bad idea. It can put your account at major risk of being banned by Instagram; you're only allowed to follow 200 other accounts per day and 7,500 total.
Plus, this method just isn't a good way to do marketing. You could offend people, driving them away instead of drawing them in. Or you could accidentally accumulate a following of bots and fake accounts, who won't do anything for your own profile.
Instagram Comment & DM Method Limits 
Other people use the Instagram comment and/or DM method as they try to grow their accounts. With this method, you leave comments on other users' posts, or you send them direct messages. Some people choose to do this manually and others purchase comments or DM's from services like Instafollowers or Simplygram.
The comment and DM methods aren't safe or effective for your account. Comments and DMs from strangers often come across as spammy, especially if you use a service that leaves automatic comments or sends automatic messages. Think about it: Have you ever followed an Instagram account because of an impersonal DM you found in your message requests folder? We're guessing probably not.
You can also run into more Instagram limits with this method: You're limited to 200 comments a day, and if you comment on several photos in quick succession, Instagram might block you because this activity looks like a bot. DM limits on Instagram are 50-70 per day. And you might get blocked if you send a lot of DM's at once or if you're copying and pasting the same message to multiple people.
Because it can seem spammy and it might get your account flagged, the comment or DM method is a waste of your time.
Liking Method
Another way to get more followers on Instagram is to use the liking method. With this method, you like one or more photos from other accounts. The idea is that when those users see your name pop up in their notifications, they'll come back to check out your account.
The liking method is much safer than other methods. It's reliable and effective, making it a great choice to help your IG account see growth. It's also very subtle and unobtrusive (unlike following or DM-ing, which are too direct).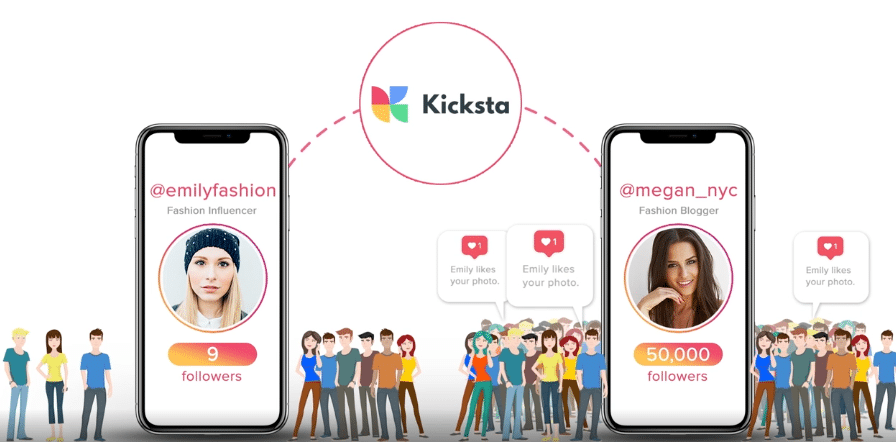 Because the liking method is so effective, this is what we use here at Kicksta for our clients. When you sign up with Kicksta, we target other users in your ideal audience, using your account to like photos from those profiles. We're careful to never exceed the like limit on Instagram — and our service makes everything look very organic so your account will never be flagged. At the end of the day, the liking method is the safest and most effective option for growing your Instagram followers.
Another Solution To Safely Grow Your Instagram (Without Worrying About Any Limitations)
If you want more ways to safely grow your Instagram — without getting flagged by the platform, and without having to worry about follower limits — the Kicksta Boost add-on might be a good fit for you.
This Boost add-on is the latest perk we offer for people who subscribe to Kicksta's Premium plan. We partner with TSMA, The Social Media Agency, to provide this service. With the Boost add-on, you don't need to worry about any follower limitations — and you're guaranteed 850+ followers each month.
How exactly does the Kicksta Boost work? TSMA partners with celebrities and influencers to run Instagram charity giveaways. First, they matches your brand with an exclusive celebrity or social media influencer who has at least 500k followers and ranks in the top 1% of Instagram profiles. They make sure the celebrity's audience is engaged, and that those followers are likely to be attracted to your brand as well.
Next, your influencer will post a charitable giveaway on their Instagram. To enter the giveaway, their followers will be asked to follow your brand. When the users follow you, they increase the charitable donation and increase their chances to win the giveaway.
This is how you're able to quickly get a large number of real followers with no chance that Instagram might flag your account. The celebrity giveaway strategy is fully within Instagram's guidelines. It's also sustainable long-term.
If you want to see quick growth with your Instagram account, the Kicksta Boost is a great fit for you.
See More Instagram Growth
At the end of the day, there aren't very many growth methods that actually work on Instagram. Because of Instagram's follow limits, the follow/unfollow method isn't a smart or effective idea. Neither is the auto-comment or auto-DM method.
However, when you work with Kicksta, Kicksta uses growth methods that are both safe and effective — the liking method or the Kicksta Boost, which utilizes celebrity giveaways. Working with Kicksta is the best way to help grow your IG account.
Instagram Growth Hacks
Join over 100k+ marketers and influencers who get the latest Instagram tips & tricks sent to their inbox every week