The Complete Guide To Getting Started With Instagram Influencer Marketing
Reading Time: 4 minutes
Instagram Influencer Marketing has become the latest buzzword for brands looking to expand their bottom lines through credible Influencers.
With over 1 billion active monthly users, Instagram Influencers who have been able to gain authority on the most powerful platform carry massive value.
Why Instagram Influencer Marketing is on the Rise
We are living in the time of the Instagram Influencers. Brands are quickly realizing that partnerships with influencers, both big and small, can help them connect with their ideal audience and reap some major benefits.
72% of Instagram users report making purchase decisions based on something that they saw while browsing the app.
That's a serious statistic, one that brand managers find hard to ignore. The popularity of Instagram influencer marketing has risen so high that, for many companies, it is a dedicated marketing channel itself!
For brands, that means their audience is sitting on Instagram, waiting to absorb content that is shareable and engaging. For influencers, that means big bucks!
But Here's the real question:
As an Influencers, how should you go about finding the right brands to work with and landing collaboration that will be beneficial to BOTH you and the brand?
Follow these specific steps to get yourself into the Instagram Influencer marketing game!
How Influencers Should Reach Out to Brands
1. Find out what matters to the brands!
Understand what brands find valuable and where their focus is going to lie.
You should stay current with the industry trend to help you determine what type of collaboration you would like to propose.
For example, after extensively reading blogs, you will realize that brands are focusing a lot more on Instagram live sessions and sponsored blog posts currently — and will continue doing so, for some time to come.
Staying updated on industry trends will help you craft pitches, and provide brands the content they need the most.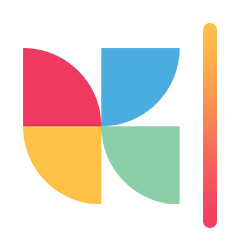 Want to organically grow your Instagram and gain REAL followers?
2. Find your brand soulmate!
Once you understand the strategies and the overall market patterns, figure out the brands with whom you would like to partner with.
You'll want to look for brands that personify your own Instagram page, that your audience would love to learn more about, and most importantly, ones that will garner engagement or conversations on your posts.
Once you have your sights set on the perfect brand partner, you should prepare before you reach out by familiarizing yourself with the brand and product, taking note of the type of content they post on their page, and looking for any past collaboration they may have done.
3. Show them what you got!
To appear more professional and set yourself apart from the crowd, have a media kit in place — an outline of your personal brand. It is as good as a resume for your blog or page. It summarizes everything from your social media and traffic to your past collaborations.
A media kit is just what you need to start a conversation with a brand, and it's quite easy to make one.
You can scout online for some examples or use one of Canva's free media kit template and prepare one for yourself.
4. Do your homework!
When approaching a brand, think from their perspective too. What can you bring to the table for a brand? What is something that they can't provide for themselves? Here is a list of what brands typically look for in an influencer, which also constitutes your pitch to them:
Visibility in the form of traffic and/or followers

Content and comment quality on your blog and social channels

Links to previous work

Engagement and interaction with your unique audiences

Original, high-resolution photography

Authority via a personal brand or professional affiliation

Personality

A media kit mentioning all the above (discussed previously)

A good pitch
Check out @nicolealyseee who uses her Instagram to showcase her personal brand and style.
5. Most importantly… Charge wisely?
There is no fixed charge enlisted by brands or influencers on a rate card, it varies from brand to brand, and influencer to influencer.
However, one characteristic that will determine your fee will be the size of your audience, amongst other things.
Many digital marketers adhere to the one cent per follower (or $100 per 10k rule), only as a starting point for their calculation. From there, you can adjust and take other factors into consideration such as : engagement rate, client budget, campaign length, and other partnership specifics. You can follow a simple formula, derived after some research, as below:
You can start by charging $20 per 1k followers.
(Your follower count / 1000) x $20 = Your minimum rate

(Your follower count / 1000) x $50 = Your maximum rate for sponsored blog content

(Your follower count / 1000) x $35 = Your maximum rate for sponsored social media posts.
Always have a range in mind. There are quite a few factors to take into consideration that would make sponsored content worth more such as:
Just posting content vs. creating the content

Long-term campaign vs. a one-time post

Including links, hashtags or tagging of accounts vs. only brand mentions.
There is no 'one-size fits all' answer to how much you should charge. However, the above formula will give you a benchmark, to begin with!
Continue to Improve your Instagram for Better Future Collaborations
Before you start focusing all your efforts on creating collaborations with brands, make sure you are still taking time to nurture and improve your own Instagram feed.
As an Instagram Influencer, your audience is your most priceless asset and they want to hear from you often. Make sure you are posting at least five high-quality and engaging posts per week to keep your current followers engaged and get more real followers for Instagram.
"Commenting is essential. Find a top influencer or hashtag in your niche (for example as an interior designer I look at #home) and comment (at least 60 times a day) on posts of people who are NOT following you. They will most likely check out your account and follow you." -Kathleen Jennison    kathleen Jennison Blog , @kathleenjennison
Getting a few simple steps right and keeping your Instagram feed lush — that's all it takes to be the most sought-after Instagram influencer in town!
Instagram Growth Hacks
Join over 10,000+ marketers and influencers who get the latest Instagram tips & tricks sent to their inbox every week