Do You Need A White Label Instagram Software For Your Clients?
post
Are you on the fence about adding a white label Instagram software to your marketing services?
You're not alone.
As a digital marketer, you probably find that your clients expect a full-service approach to everything on social media, especially with their Instagram.
But, the trouble comes with finding methods to keep your client's satisfied that are both efficient and scalable.
Manually searching and liking photos on Instagram isn't going to cut it, and it's definitely not the best use of your time.
To offer your clients authentic Instagram growth without the hard labor of boosting clients' engagement on your own, you'll need to find the right white label Instagram solution for your business.
Understanding White Label Instagram Management
Before choosing a white label software for Instagram, you should understand the concept behind it.
Marketing agencies and social media managers use white label software to ensure consistent Instagram growth for their clients without devoting hours a week to Instagram themselves.
Instead of trying to chase every follower-gaining trend on Instagram, white label Instagram bots handle things behind the scenes.
These tools allow you to re-dedicate your time and efforts on more important tasks – like creating content and building a brand for your clients.
Breaking The Stigma Of White Label Bots
Let's not pretend like there isn't a stigma surrounds the practice of using white label bots.
And that's because not all white label Instagram software companies are created equal.
With certain software, agencies find that their clients' Instagram accounts follow fake profiles, leave spammy comments on posts, and "like" just about any picture at random.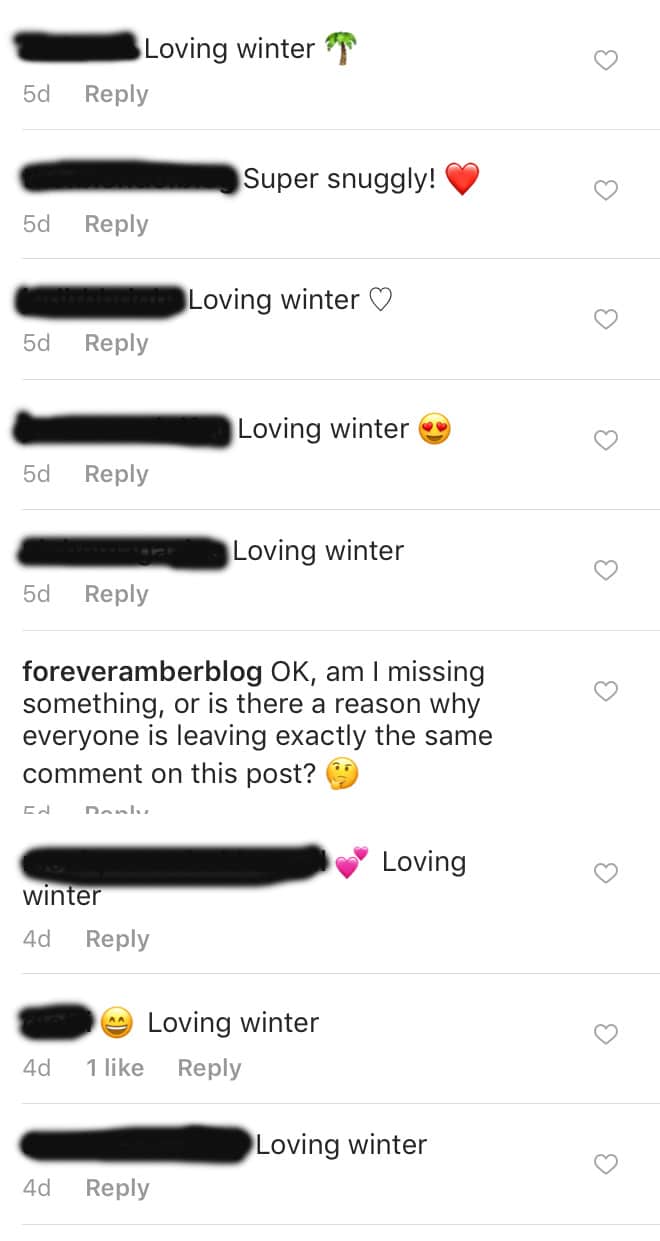 It is okay to be picky when deciding what Instagram software company to partner with.
In fact, we highly recommend doing your research.
You need a service you can trust with not only your own brand reputation, but your client's brand image as well.
How To Find A Quality Whitelabel Instagram Software
Your choice in an Instagram software provider matters because you need to make sure you're gaining quality followers for your clients.
Here are some things to look for (and avoid) when partnering with a white label Instagram service.
1. Promising Numbers Is A Bad Sign
The best white label Instagram software offers far more than simply "more follower on Instagram."
You need to find real users who will engage with your posts, check out your client's website, and become actual customers.
While having a large following is great, it's easy to spot ghost followers on Instagram and it can negatively affect the social credibility of an account.
Be cautious of any companies who "guarantee to get you X followers per month" or who will make you "Insta-famous overnight."
If it sounds too good to be true, that's because is it. The quality of these followers are often sub-par, to say the least.
Building a loyal, engaged fan base takes time. You want to look for white label services that use organic methods to help you naturally grow your account.
2. Look For A Focus On Your Target Audience
You don't want just any follower. You want followers that fit the specific audience of each of your clients.
Otherwise, your new follower will lose interest and unfollow you just as quickly as they came.
Look for services that let you pick your ideal audience and tailor your interactions based on your clients need.
The best services will give you multiple ways to find your ideal followers through hashtag targeting, location targeting, and accounts-base targeting.
3. The More Filters The Better
Just as important as finding your ideal audience, you want to be able to avoid certain accounts as well.
The last thing you want is your client to see you are interacting with a sketchy account on their behalf.
Find services that put the reputation of your account as it's number one priority.
For example, here of some of the filters that come automatically with all Kicksta accounts:
4. Make Sure It's Built For Multiple Accounts
You're a Social Media Manager, so you probably have quite a few accounts you are running.
Make sure the tool you select is built with you in mind and allows you to manage multiple accounts with ease.
For example, the Kicksta Dashboard allows you to have admin access for all of your accounts to manage growth, billing, and reports all in one place.
We also offer special white label and reseller packages to help fit your specific needs.
5. Check Out Their Testimonials
See if they have experience partnering with other agencies and how those agencies have benefited from adding the service.
The more in-depth the case studies the better. You're not just looking for a positive quote, you want to find reputable marketers giving concrete improvements.
For example, the founders of Lace Photo Media claim they "save 15 hours per week with the help of Instagram automation."
Now that's a lot of time you can devote back to helping your clients.
Join 100k+ savvy Instagram marketers
If you are struggling to get the attention you deserve on Instagram, sign up for Kicksta today and start attracting more followers who are interested in your brand.
6. Compare Reviews & Ratings
Once you've got a few white label services in mind, compare their online reviews and ratings to make sure you're partnering with a tool that is right for your business.
Try searching phrases like Kicksta vs. Gramista to directly see the difference between the services.
Partnering with Kicksta For White Label Instagram Software
While there are a lot of Instagram growth services out there, Kicksta has focused on creating a tool specifically for Social Media Managers.
Using a service like Kicksta, let's you provide clients with stellar Instagram marketing services that are guaranteed to strengthen their Instagram, almost effortlessly.
Kicksta takes the struggle out of Instagram growth, giving you that time back to focus on your client's success.
Working to connect your clients with like-minded followers, Kicksta is the missing link your social media management team has been waiting for.
But like we said…
We don't want you to take our word for it.
So let's hear it from Sally Harris.
Sally is a Social Media Manager for Raindrop Marketing, a digital marketing company from San Diego, California.
Prior to using Kicksta, Sally Harris found her approach to managing clients' Instagram inefficient.
She joined up with Kicksta back in 2017 and now has all of her clients using the service.
In addition to transforming their team efficiency, Raindrop also found that the consistent growth they were gaining from Kicksta led to an increase in client retention for their agency.
If you'd like to hear more about how a partnership with Kicksta can help your digital agency, click here.
Conclusion
While it is necessary to be choosy when purchasing software for Instagram, a white label Instagram management tool like Kicksta is ultimately a more efficient and effective way to handle your clients' Instagram needs.
Where other services ignore the real need for human interaction, Kicksta creates opportunities to bring your clients' engaging content to the right followers, allowing your agency to turn their focus back to more important tasks like creating content or new ad campaigns.
Are you a Social Media Manager looking to save time with Instagram automation? Let's talk.
Instagram Growth Hacks
Join over 100k+ marketers and influencers who get the latest Instagram tips & tricks sent to their inbox every week