Upleap vs. Kicksta: How to Get More Followers on Instagram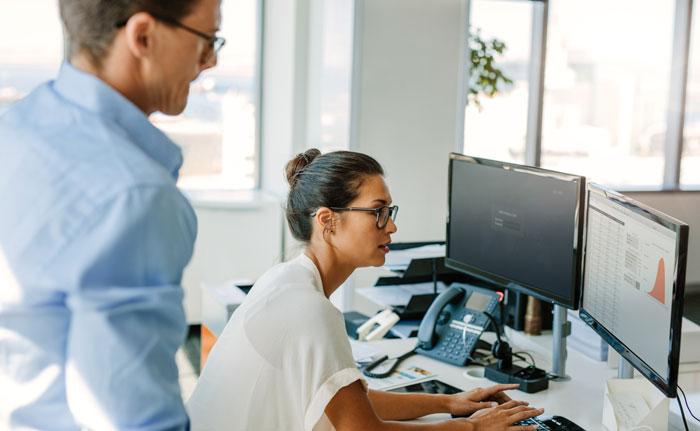 We get asked how we differ from other Instagram growth services, like Upleap, a lot.
With so many Instagram marketing services that promise real followers for Instagram, it can be overwhelming to make the right decision for your brand.

We've done the hard work for you.
Let's look at a side-by-side comparison of Kicksta and Upleap's Instagram growth strategies.
1. Setup
Setting up Your Upleap Account
To sign up with Upleap, click the "Try Us For Free" button to kick start your free three-day trial.

This will take you to app.upleap.com where you will enter your name, email address, and a password.
After joining, you'll link your Instagram account and receive a verification code by email.

Setting Up Your Kicksta Account
Sign up with Kicksta in three easy steps:

1. Visit the Kicksta website.
2. Input your email address.
3. Choose between two payment plans, then click "get started".
This will drop you into your Kicksta Dashboard and you're ready to get started.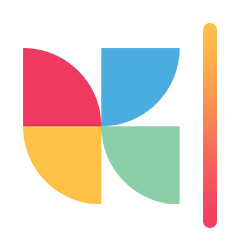 Start getting REAL Instagram followers
2. Features
How Does Upleap Work?
Upleap mainly uses locations, hashtags, and similar users to target new followers to engage with their clients' accounts.
If you're wondering how Upleap works, reading through the "How It Works" page offers very few clues. In a few words, Upleap promises its users the following:
Real Followers

Real Results

Smart Targeting

Engagement Boost

View Stories

Track Your Progress
However, they do not give much detail on how they accomplish these goals.
How Does Kicksta Work?
Kicksta uses strategic automation to organically grow your following by liking photos of Instagrammers that follow your target accounts or use specific hashtags and location tags.
Instead of automating comments or direct messages, Kicksta focuses on growing your following as organically as possible through liking and following others.

To learn more about our liking method, watch this quick video that shows you how Kicksta will help you get more real followers.
3. Targeting
Upleap's Targeting Methods
On the dashboard, you'll see three categories for Publications, Followers, and Following.

Upleap's mantra is "hashtags, users, grow." They suggest that all of their methods for organic growth are done without automation. Under "Smart Targeting" on the How It Works page, Upleap claims that their clients should expect that the "account manager engages with posts that bring in the best result."

However, this isn't true, as they do rely on automation to like and follow other accounts.
If you're wondering, "Is Upleap legit?", you would do well to heed the advice of others. In several Upleap reviews, users warn that Upleap's account managers are just stock images. The user goes on to share that their experience with Upleap was "fake people, bad service, misleading results."

Search for "Upleap Reddit" and you'll see that many reviews point out that Upleap uses fake automated bots, which is concerning in the event that you need to reach out for assistance.

While automation is beneficial when used correctly, other users complain that their account has only picked up a few followers that "don't look real".

One former client shared that they even lost followers after signing up, which is a clear sign that these followers were likely spam accounts.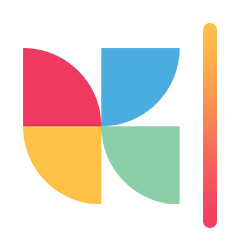 Want to organically grow your Instagram and gain REAL followers?
Kicksta's Targeting Methods
With Kicksta, you can start targeting your audience by choosing locations, hashtags, and specific accounts that are similar to your brand.
Once you set these specifications, Kicksta will begin to interact with other Instagrammers that follow the accounts that you've targeted by liking their posts. Since your target accounts will be similar to your brand, these users will likely be interested in following you based on your content.
Nervous that you'll come back to find that you're following users that are off-brand? With Kicksta, you don't have to worry about that. Kicksta never likes or follows accounts that don't align with the preferences that you've set with your target audience.
Kicksta interacts with real users that have a genuine interest in your brand to not only grow your following, but your engagement as well.
4. Filters
Filters on Upleap
Upleap clients can access their filters by clicking the gear in the top right corner.
Here you can choose the following:
Two Categories (to categorize your brand)

Describe Your Account (create a

description in a few short words)

Suggest Relevant Hashtags

Block Certain Hashtags

List Similar Users

Block Certain Users

Target by Location
As of now, there are no filters to avoid spam accounts or fake followers–two things that can easily damage your reputation. While these filters do help to better target users, they don't quite compare to what Kicksta offers with its extensive filtering options.
Filters on Kicksta
With Kicksta, you can specify your target accounts, locations, and hashtags, in addition to many other filters.
The advanced filtering options on Kicksta are ideal for brands that are aiming for highly targeted growth without having to compromise the safety of their accounts. Moreover, these filters ensure that spam or undesirable accounts are never associated with yours.
Kicksta's advanced filtering options include:

Private Accounts

Inactive Accounts (Accounts that haven't posted in 90 days or more)

Suspicious Accounts (accounts that have a suspicious follower-to-following ratio)

New Accounts (Accounts that have been created in the past few months)
For more targeted growth, Kicksta users can set the following filters:
Profanity Filter (Keep your brand protected from inappropriate comments and content)

Gender Filter (Specify your audience based on gender)

Foreign Language Filter (avoid users that don't speak English)

Business Accounts Filters (avoid business accounts)

Blacklist Filter (use the blacklist to avoid certain users)
Kicksta doesn't allow users to determine the number of actions performed on a daily basis, but with the most advanced feature, you'll have access to Kicksta's automation that mimics human behavior as it grows your following.
This feature is designed so that Kicksta conducts as many interactions through your account as possible, without compromising your security.
On a daily basis, Kicksta conducts at most 1,500 interactions on your behalf.
When using the most advanced filters, Kicksta clients will be able to connect with Instagrammers that are truly interested in your brand and content, something that is essential for anyone hoping to improve their engagement rate and following.
5. Tracking Your Growth
How Does Upleap Track Growth?
Under Growth Stats, you'll be able to swipe to the left to see stats from this year, this month, this week, and all time.

Keep scrolling down to see your latest followers and to read more about your 'Account Manager."

Further down your dashboard, you'll see your next milestone showing how many followers you have and how many more followers you need to gain to reach your goal.

With Followers Growth, you'll be able to view your monthly growth displayed in a line graph.

You can monitor your hashtags in the Best Performing Hashtags and Worst Performing Hashtags Sections.

As you track your growth on Upleap, you'll notice that there are no specific stats posted on the site to indicate how many interactions they perform on a regular basis.

However, a representative from Upleap shared the following information when asked about these statistics.
"The account (of an active client) on average grew by 113% (doubled in followers) within a month. Typically, accounts pick up anything between 600-1700 followers per month, with that number gradually increasing over time.
Results definitely vary, and are also dependent on the interests and niche of the client's Instagram account."
How Does Kicksta Track Growth?
Kicksta users can track their growth through high-level stats that are displayed in the Followers Gained section. Here, you'll be able to see your total number of new followers in any custom date range you choose.

In the Daily Stats section, users will be able to view the net number of followers that they've gained.
Users can also monitor the individual performance of each of their target accounts to see which one offers better results.

Kicksta clients can also use this feature to remove target accounts that aren't performing well, all while identifying trends and adding any other targets to help increase their growth.

The Recent Posts section on Kicksta allows users to track likes, comments, and the engagement rate for recent posts. This will help clients determine what posts are more successful.

Kicksta's clients appreciate how authentic and genuine the growth is, like Sally Harris from Rain Drop Marketing:
"Kicksta targets real people who are of value to your brand and it actually works."
Instead of using "fake followers" like so many Upleap reviews point out, Kicksta's targeting methods ensure you are connected to real Instagrammers that have a genuine interest in your brand.
6. Pricing
How Much Does Upleap Cost?
Access the various pricing options by pressing "Upgrade Now."

For the monthly options, you can choose between Lite at $39/month, Standard at $69/month, and Premium at $99/month.

For the annual options, you can choose between Lite at $349/year, Standard at $579/year, and Premium at $709/year.
How Much Does Kicksta Cost?
Kicksta offers two different plans clients can sign up with:
1. Kicksta's Standard Plan: With the Standard Plan, you'll have access to Kicksta's Instagram growth tool, as well as the basic filters.

This plan is best for entrepreneurs, brands, and influencers that are just starting to use their Instagram to market themselves.

2. Kicksta's Premium Plan gives you access to Kicksta's advanced filters, features, and targeting options. This plan also comes with the Customer Success Manager.

The Premium Plan's advanced targeting system is ideal for social media agencies and businesses that are aiming to attract consistent growth with Instagrammers in their target audience and get more real followers.

Interested in the Professional Plan?

Use our Kicksta link and sign up for only $99/month.

If you're not happy with the service after 14 days, each plan comes with a money back guarantee.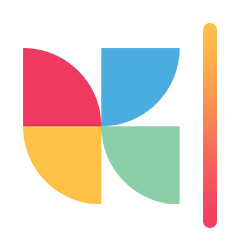 Want to organically grow your Instagram and gain REAL followers?
7. Maintenance and Support
Upleap's Customer Support
To contact support with Upleap, use the toggle icon at the bottom of the dashboard and scroll to "Contact Support". This will send you to upleap.zendesk.com where you can search for an answer in the search bar or scroll down to access FAQ about getting started, your account, subscriptions, payment and billing, security and privacy, and troubleshooting.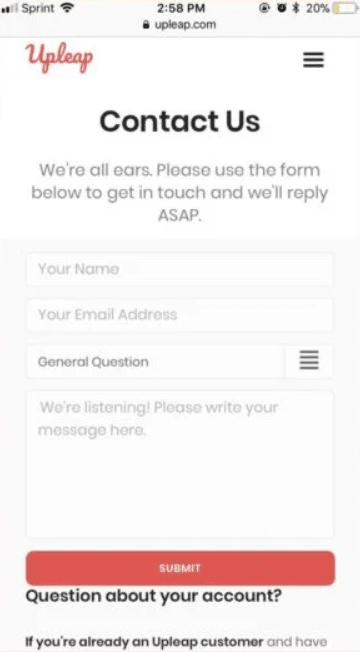 If you don't find the answer you're looking for, you can submit a request.
As mentioned before, Upleap claims to have a dedicated Account Manager conducting on the likes on their client's behalf, but based on their online reviews, this is not the case.
Kicksta's Customer Service
Kicksta clients have access to 24/7 support, either through email or the live chat.

With the Premium Plan, Kicksta's clients can use our Customer Success Managers to help with picking targets and optimizing growth.
Unlike Upleap, Kicksta's Account Managers are all real people who work full-time in our San Diego-based office.
Similarly, Kicksta's informative FAQ and Video Courses feature answers to users' most common questions.
Conclusion
The only way to ensure your following is growing organically is to use a reputable marketing service that gives you the control you need over the accounts and hashtags you like and follow.
Ultimately, Kicksta is the optimal choice for brands, entrepreneurs, and influencers that are looking to improve their Instagram marketing.
Want to try Kicksta for yourself? Click below to get started!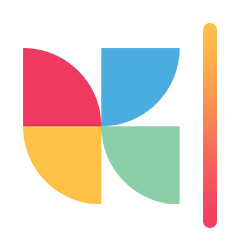 Instagram Growth Hacks
Join over 10,000+ marketers and influencers who get the latest Instagram tips & tricks sent to their inbox every week