The Ultimate Glossary of Instagram Terms
post
If you work with social media in a professional capacity, you have to know what you're talking about, placing a priority on continual education and learning the best way to use Instagram. One good way to do this is by making sure you can define both common and not-so-common Instagram terms, familiarizing yourself with the lingo so you can put it into practice.
Whether you're an Instagram newbie trying to figure out the mysterious language of social media (which is totally okay!) or an old pro ready to learn something new, this glossary of Instagram terms is for you.
Your Account and Profile
#1. Algorithm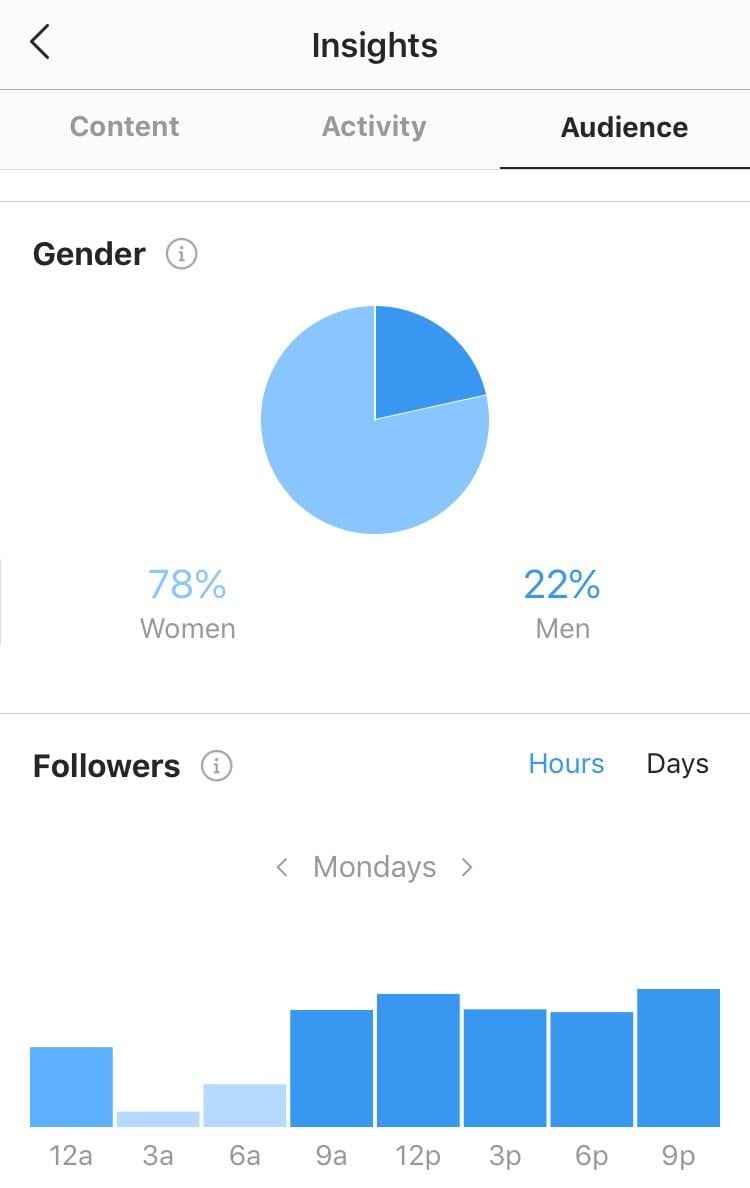 The Instagram algorithm dictates the order in which users see posts on their feed.

Algorithms are common in computer science — essentially, an algorithm is a procedure that helps make calculations. In regards to social media, algorithms control a lot: They're in charge of trending hashtags, what content certain users do or don't see, and more. Each social media platform has an algorithm. On Instagram, brand engagement can sometimes help shift the algorithm and help a post be seen more often.
#2. Bio
An Instagram bio is the section of text under a username where you can list information about your brand.

Your Instagram bio is a great place to explain a little bit about your company and what it does. Often, this little blurb is the first thing people see when they come to your profile, so it's important.
#3. Handle
An Instagram handle or IG handle is another term for username — the name used on Instagram to define a specific profile.

On your profile, your Instagram handle can be found at the very top in black lettering. When you sign up for Instagram, choosing a username is one of the very first things you'll do. Sometimes Instagram usernames are an actual name or business, such as @shawnmendes, while other times a username does not relate to someone's actual name.
Content Creation
#4. Caption
A brief description that appears underneath a photo.
Instagram captions might include a call to action, a funny quote, or explain the story behind the picture. Captions are the place for hashtags, too; they're almost 2,000 characters long, so you can fit a lot in there if you choose.
#5. User-Generated Content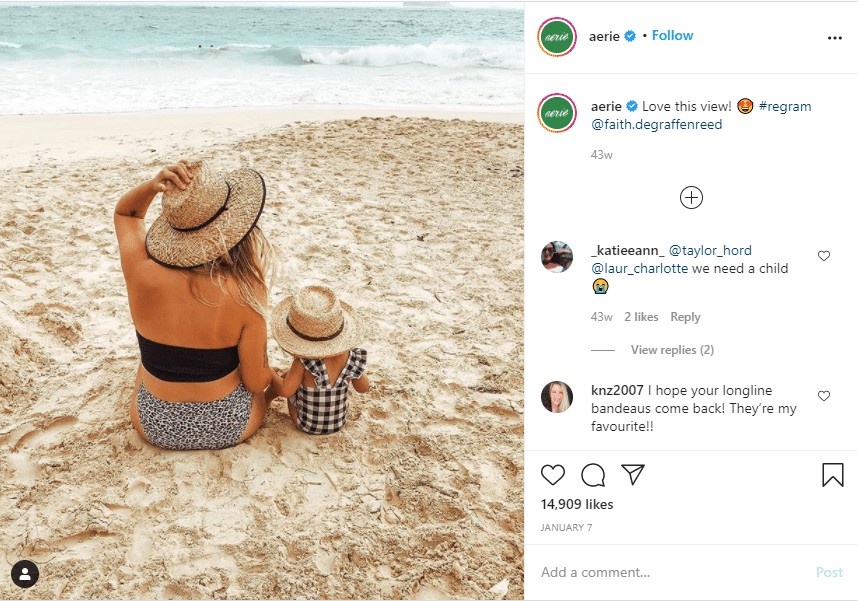 Content (photos or videos) created by fans of a certain brand or celebrity.
As a brand, you either make products or provide a service. When your customers post pictures of themselves using that product or service, that's defined as user-generated content, or UGC. Often, brands will look for user-generated content and ask permission to repost it, like Aerie did here with this photo from a follower.
Join 100k+ savvy Instagram marketers
Sign up for Kicksta today and increase your following and engagement on Instagram organically.
#6. Gallery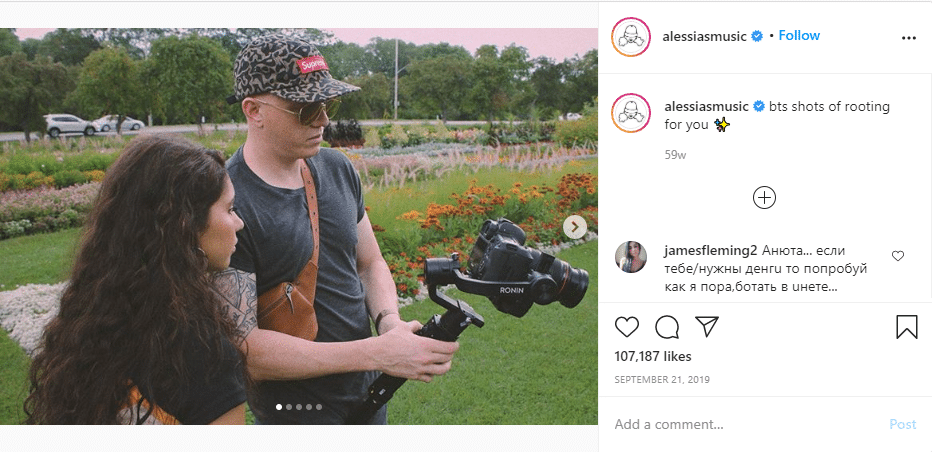 A method of sharing up to 10 photos in a post.
When you post an Instagram "gallery," you create a post with multiple photos and/or videos. Your followers will be able to swipe through the images.
#7. Archive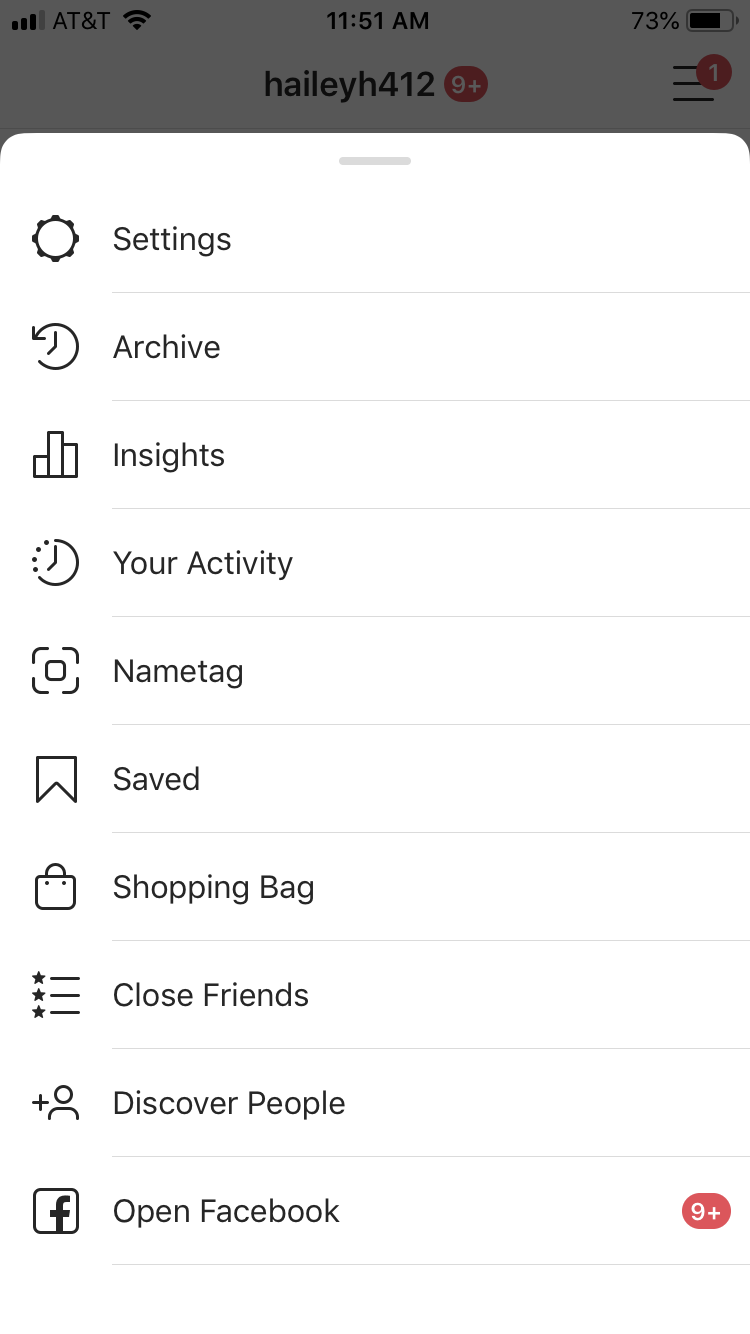 Hiding old posts without deleting them.
By "archiving" a post, you can take an old post of yours off of your profile without deleting it. You'll be able to see the archived post by tapping "Archive" (found under the three horizontal lines at the top right-hand corner of your profile), but no one else will be able to see it.
#8. Saved Posts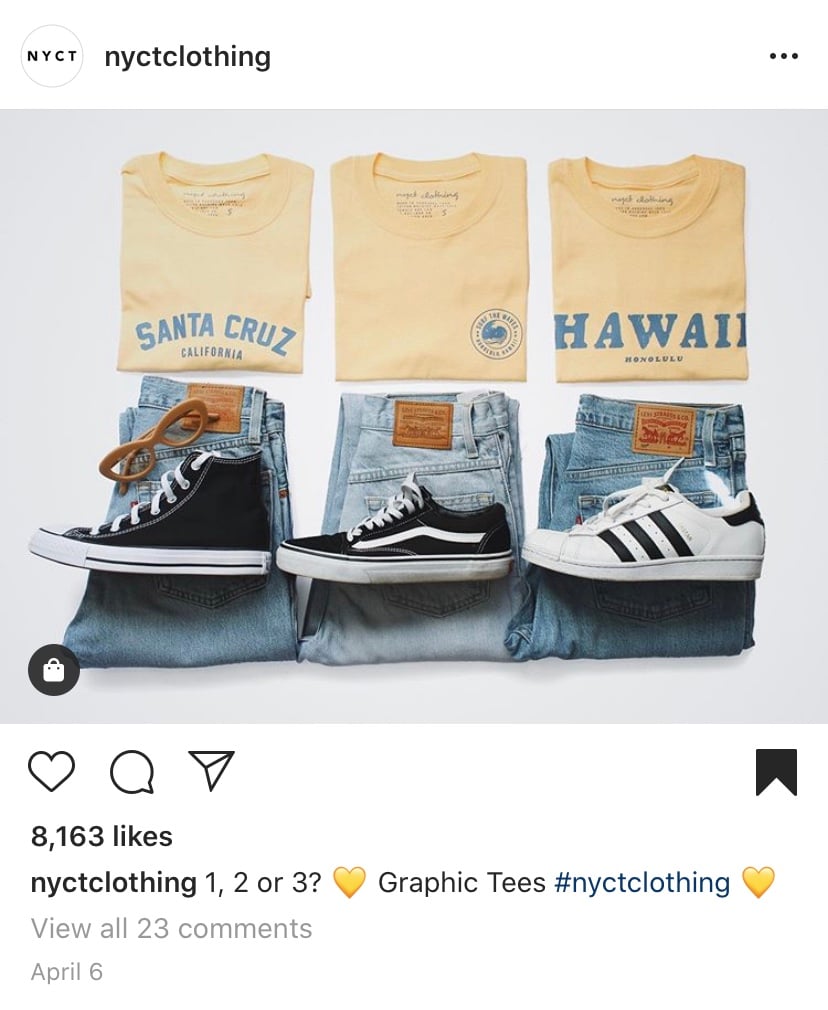 A way of keeping posts you want to look at again.
You can save a post by tapping the banner icon at the bottom right, just above the caption. This will save the post to your library, accessible on your profile. As you scroll through your Instagram feed, you may want to save posts that you can draw inspiration from later.
Engagement
#9. Engagement
Interacting with users on social networks.

This one is pretty simple — engagement simply refers to people interacting with each other on social media. These interactions are what make social media social. Replying to comments and doing an Instagram live Q&A, for example, are methods of engaging with your audience.
#10. Engagement Rate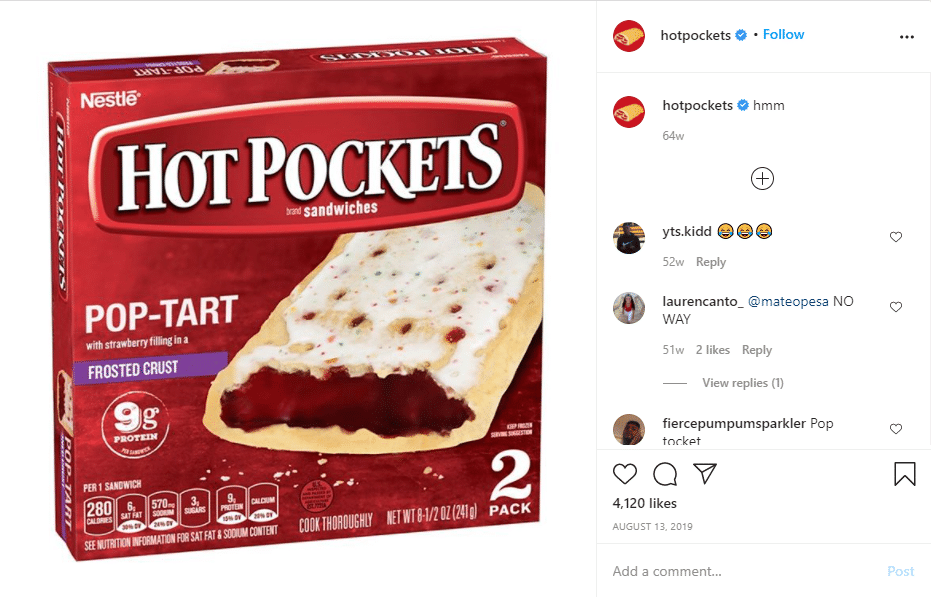 The number of likes and comments received on a post divided by the number of followers.
Finding your Instagram engagement rate takes a little math, but it's really not that hard. Let's take this recent post from Hot Pockets as an example. The post received 4,120 likes and 226 comments; adding those together equals 4,346. To get the final engagement rate, you would divide 4,346 by 45,300. On average, this account has a very high engagement rate of about 9.59 percent.
#11. Organic Reach
The number of unique users who find and view your content without following a paid promotion.
Your organic reach consists of people who find your page by themselves, from a webpage, or through friends. For small businesses who don't have the budget to create a promotion, focusing on organic reach can be a great strategy.

#12. Double Tap
Liking a post.

The term double tap or double tapping is simply another way to refer to "liking" a post, since double tapping an image on Instagram is a method of liking it. Inviting people to double tap a photo you posted is a method of increasing engagement.
#13. Direct Message
A private message between two people, or a group of people, that cannot be seen except by invitation.

Instagram DM's are private messages between invited users. DM's don't apply to your engagement rate, but they are a great method of building engagement and trust with your followers; conversations over DM can make users more likely to come see your other posts. Responses to your Instagram stories also come to you via direct messaging.
#14. Insights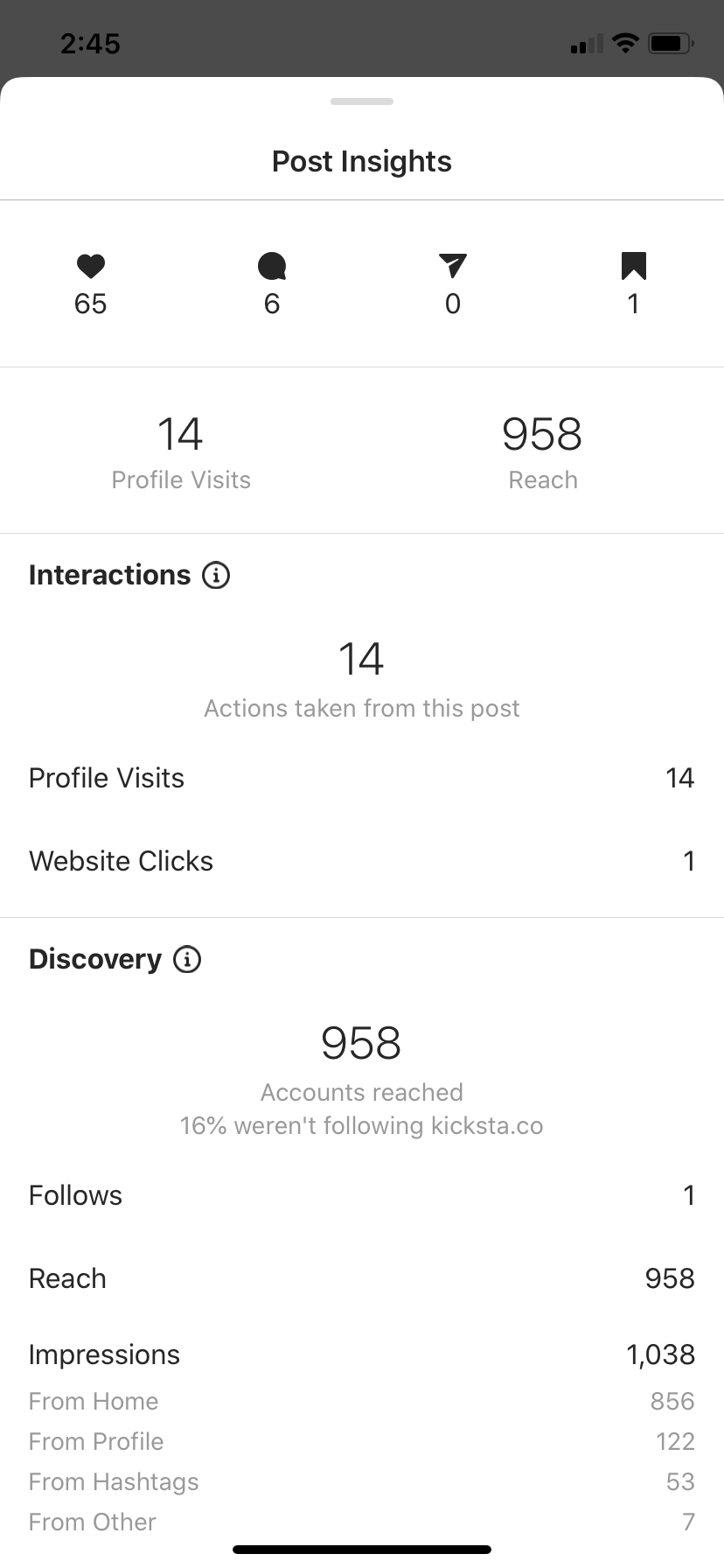 A section of statistics that helps you learn about your audience, your content, and how it's performing.
Instagram Insights help you see where your posts are going, how people are discovering them, and even little details such as the time of the day when the most people interact with your content. These insights can help your content strategy become more focused.
#15. Tag
To attach someone's username to a post.

The term "tagging" generally refers to tagging someone directly in an Instagram post — i.e. their username shows up on the photo — instead of simply mentioning them in the comment section. When you tag someone in a post, the picture will show up in a designated section on their profile. Here, Saucy Lips Food tagged Food For Life Baking.
Join 100k+ savvy Instagram marketers
Sign up for Kicksta today and start attracting more followers who are interested in your content.
Follower Growth
#16. Followers
The Instagram users who follow your account.

When you create an Instagram profile, people can follow you; you can see your number of followers at the top of your Instagram profile. Your followers will see your posts in their newsfeed.
#17. Follower Growth Rate

The percentage of new followers an account gains.
Your follower growth rate is simply a way to track how many new followers you receive over a certain time period. You can find this growth rate by comparing the number of new followers (i.e. 200 in the last week) to the number of existing followers. This statistic can help you figure out whether you're doing a good job of attracting new users (which is something you should actively be working on).
#18. Notifications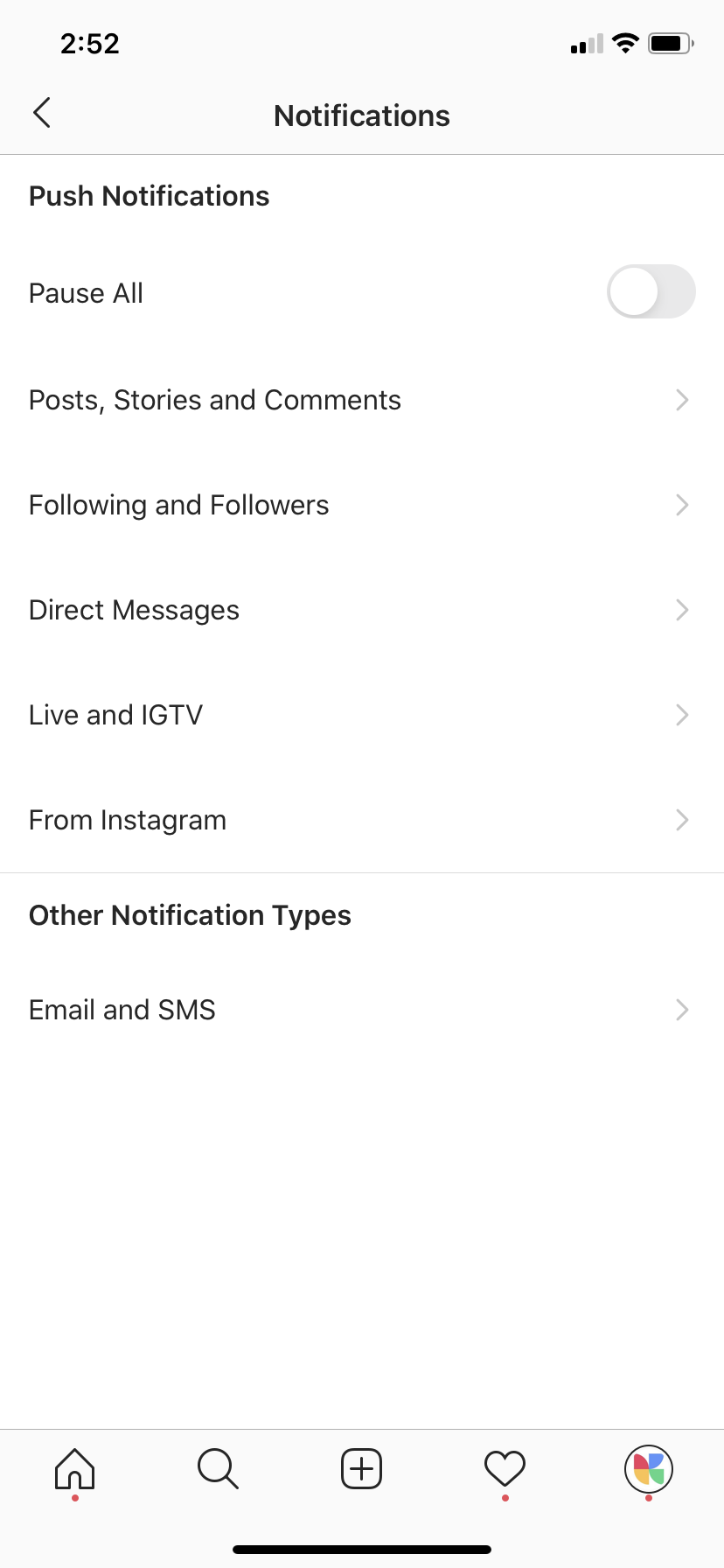 Alerts that announce new social media activity.
Notifications keep you updated on how many likes and comments your posts have received, plus anywhere someone has mentioned your handle. It's important to respond to messages and comments quickly when you get a notification — that increases engagement.
If you go to your settings and click 'notifications', you can turn notifications on and off for your profile.
#19. Impressions
The total number of times your post has been viewed.

Impressions are a little trickier, because they can occur multiple times per user. Reach measures how many unique users have seen your post; impressions count the total number of times the post has been seen. That means one person could look at your post three times, resulting in one number added to your total reach and three added to your impressions.
Hashtags
#20. Hashtags
A word or phrase with the # symbol placed in front, making it searchable.

When you type the pound symbol (#) and then add a word or phrase immediately after, that's a hashtag. Hashtags are searchable tags and a way to categorize posts, so it's important to use relevant keywords that will help more people find you.
#21. Branded hashtags
Hashtags that are unique to a brand, often using the company name.

Belk uses the hashtag #BelkStyle so customers can post photos of Belk products all in one place. Another popular hashtag is by Aerie: #aeriereal. Branded hashtags are a good way to source user-generated content.
#22. Popular hashtags
Commonly used hashtags that may reach a wider audience.

Popular hashtags (such as #love, the most commonly used hashtag on Instagram) might be helpful, but be careful, because your post could easily get lost in the shuffle. If you use popular hashtags, make sure they're relevant instead of just including them for the heck of it.
#23. Geotags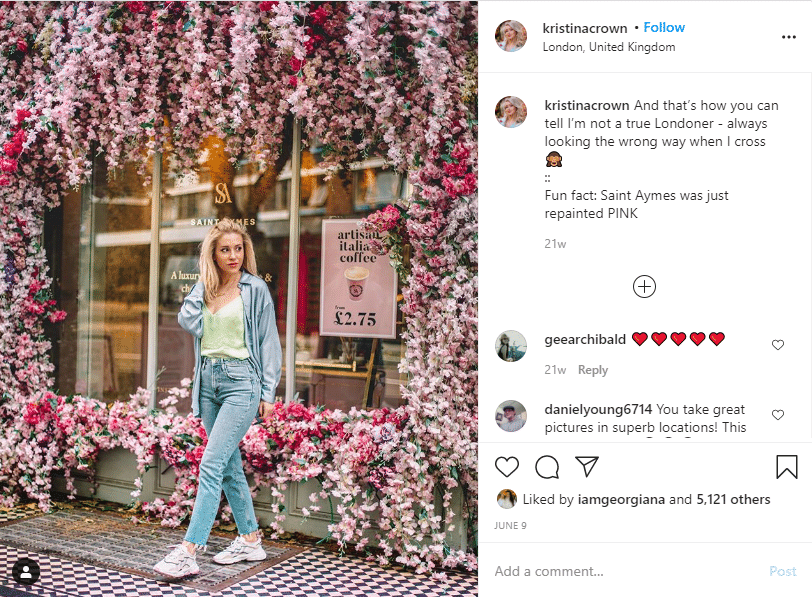 The tagged location of the post.

When you geotag your post, you select a location, and that location shows up just under your account name. Geotagging posts is a good way to help more people find them.
Influencer Marketing
#24. Influencer
Someone who produces content for a large audience, often in a specific niche.

An influencer creates engaging content for their follower base; most influencers are focused in one specific domain, such as fitness or beauty. Generally, influencers have over 10k followers.
#25. Influencer Marketing
A form of social media marketing where influencers promote products or services.
Companies will often partner with influencers and have influencers promote a product or service on Instagram so that person's followers will learn about the company.
#26. Influencer CPM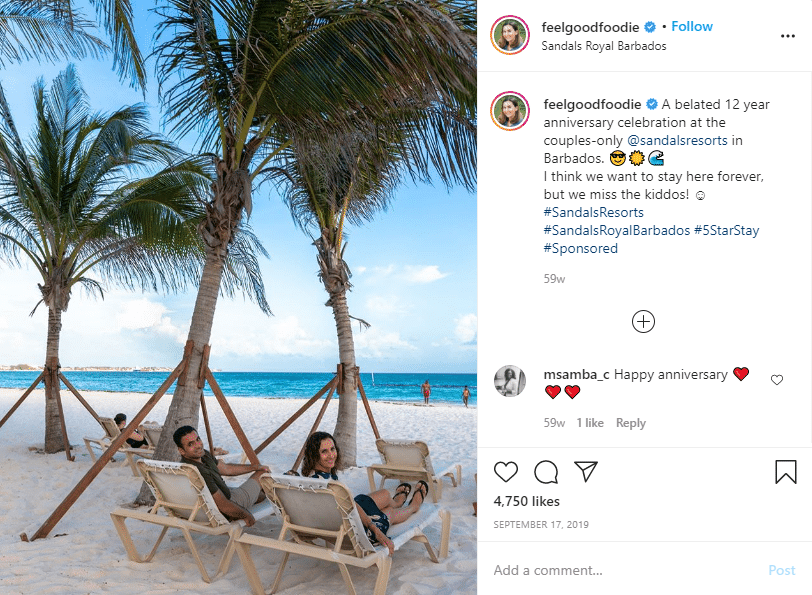 The cost and value of an influencer.

CPM stands for cost per mille, or cost per thousand. So influencer CPM is a way to measure the cost of an influencer plus how much value they bring. If someone has 200,000 followers and a CPM of $20, it would cost $4,000 to create a sponsored post.
Instagram Ads
#27. Sponsored Ads
A paid promotion that shows up in users' newsfeeds.

Instagram ads might look like a typical post at first glance, but if you look more closely, you'll see the "Sponsored" mark. Sponsored ads show up in users' news feeds just like any other post, except these types of posts are actually a paid promotion instead of being an organic post.
#28. Paid Reach
The size of the audience reached by a sponsored post on Instagram.

Paid reach is the opposite of organic reach; your paid reach is made up of the user views you received through a sponsored or paid post. With paid reach, you can target a certain demographic.

Join 100k+ savvy Instagram marketers
If you are struggling to get the attention you deserve on Instagram, sign up for Kicksta today and start attracting more followers who are interested in your brand.
#29. Brand Representatives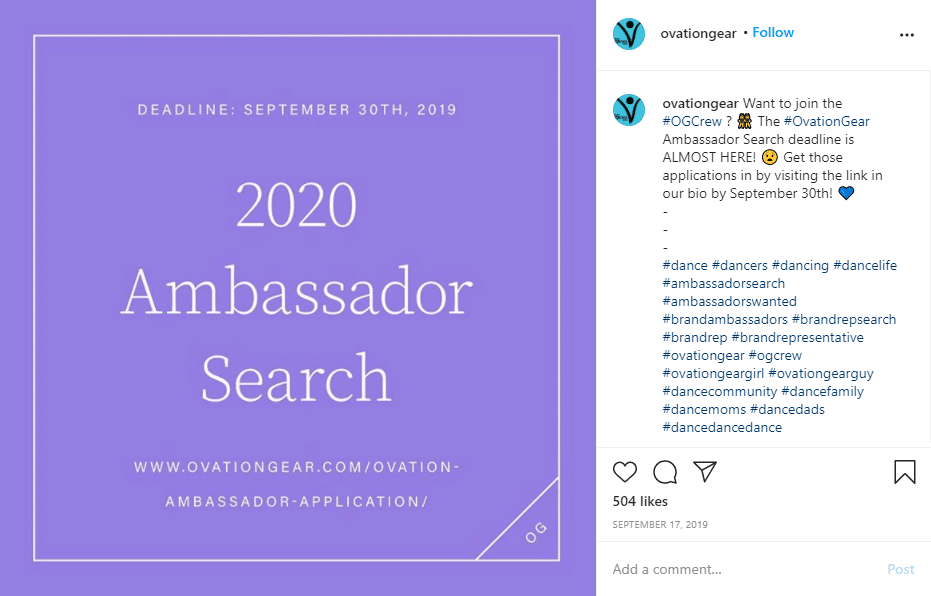 People who represent a brand on social media.

Small companies often put out a call for brand reps — regular people (not big influencers) who get a discount or free merch in exchange for posting about the brand. This can help expand a company's reach and is also a good source of user-generated content.

Instagram Stories
#30. Stories
Twenty-four-hour posts found at the top of the Instagram news feed.
Stories can be pictures or videos; they appear at the top of the Instagram newsfeed and, unless you save your Stories as highlights, they'll disappear after 24 hours. Instagram Stories have several interactive features such as polls and reactions.
#31. Highlights
Instagram Stories saved to your profile.

On your Instagram profile, there's a section for highlights in between your feed and the "Follow" button. You can save photos and videos that you've posted to your Stories to these highlights.
#32. Boomerang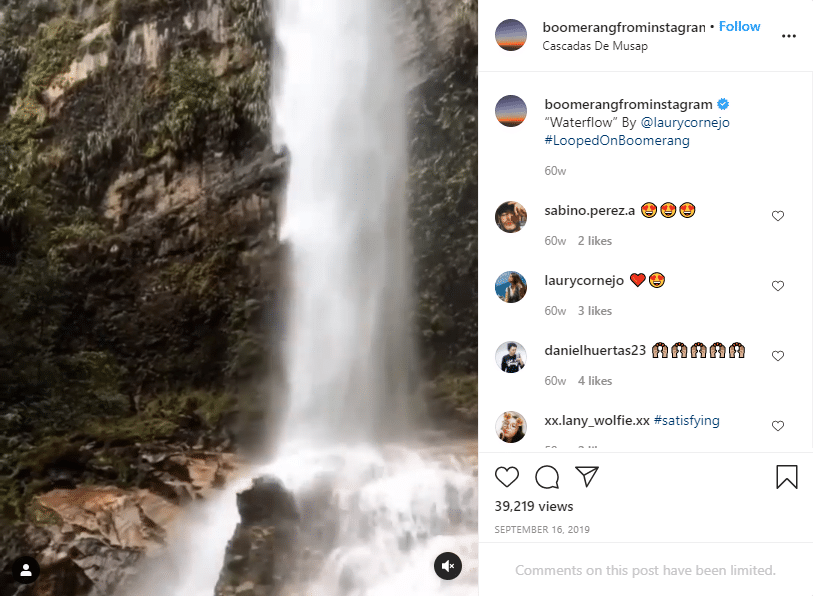 A short video that loops back and forth.

Often used in Instagram stories, boomerangs are short videos that play continually (similar to a gif). In this boomerang, the water appears to be falling down and then being pulled back up.
#33. Instagram Live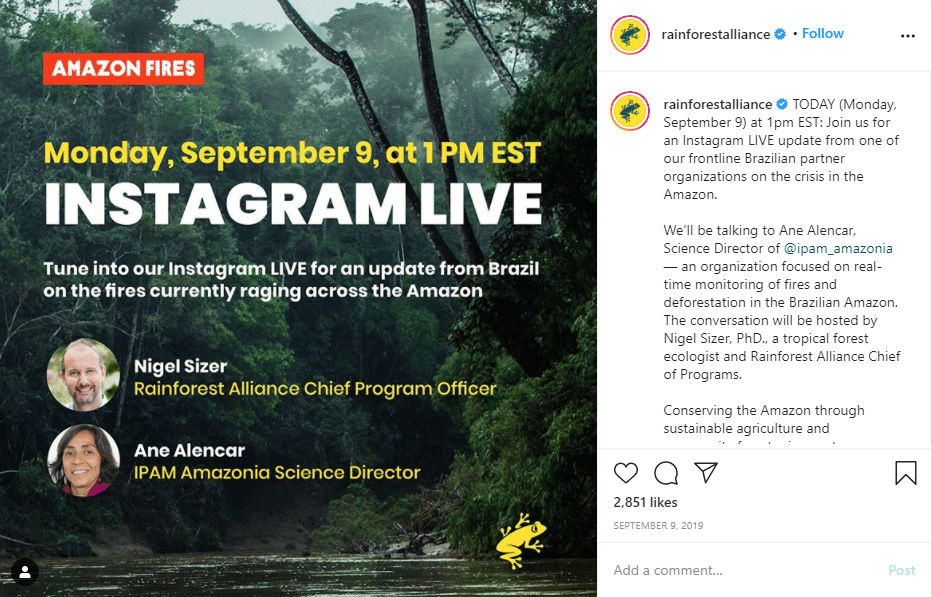 A live video for your followers to watch.

With Instagram Live, you can livestream a video and then download it and save for later. Live videos are a good way to further connect with your followers and keep them updated.

#34. Polls
A multiple-choice question in your Instagram story.
You can create polls on your Instagram story to engage with viewers. They're fun and effective because not all interaction on Stories is visible to viewers, but the results of a poll are.
#35. Exits
The number of people who left your Story.
Exits refers to the number of people who left your Instagram Story without watching it to the end, either by skipping to the next person's story, going back to their main feed, or closing Instagram altogether.
#36. Superzoom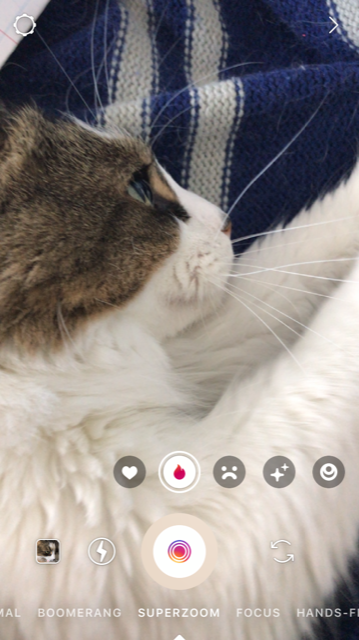 An Instagram Stories feature that zooms in and creates sound effects.

Superzoom is a fun way to make a dramatic, silly video on Instagram stories.
#37. IGTV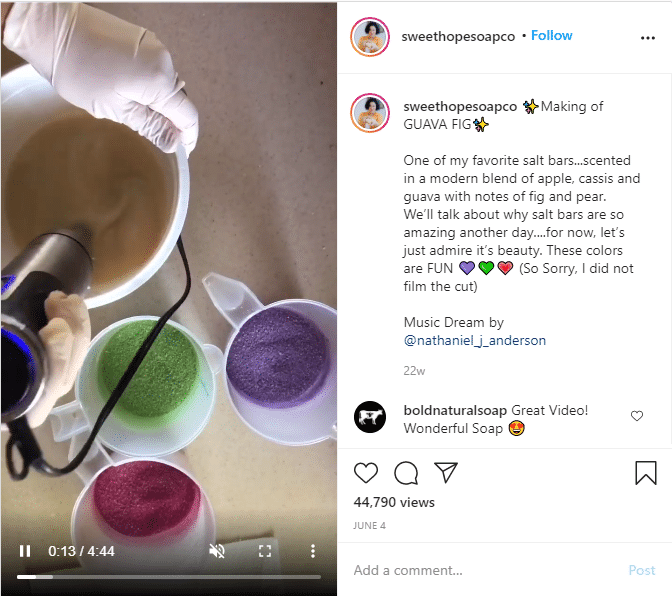 A video service where users can upload videos up to an hour long.
IGTV, often called Instagram's answer to YouTube, is a video service that allows videos up to 15 minutes (or up to an hour for accounts with more followers). You can access IGTV by tapping on the small TV on the top right-hand corner of your Instagram feed.
Join 100k+ savvy Instagram marketers
Sign up with Kicksta and create those relationships and opportunities for your brand.
Shoppable Posts
#38. Product Tags
An image tag that lets users view a product.
You can create a shoppable posts on Instagram by selecting a product tag when you upload the photo — the process works just like tagging a person. Then post viewers can tap the product tags to see more details about the product and purchase it from your online store. (Note that, in many cases, products need to be available in your Shopify store and your Facebook catalogue.)
General Strategy
#39. Scheduling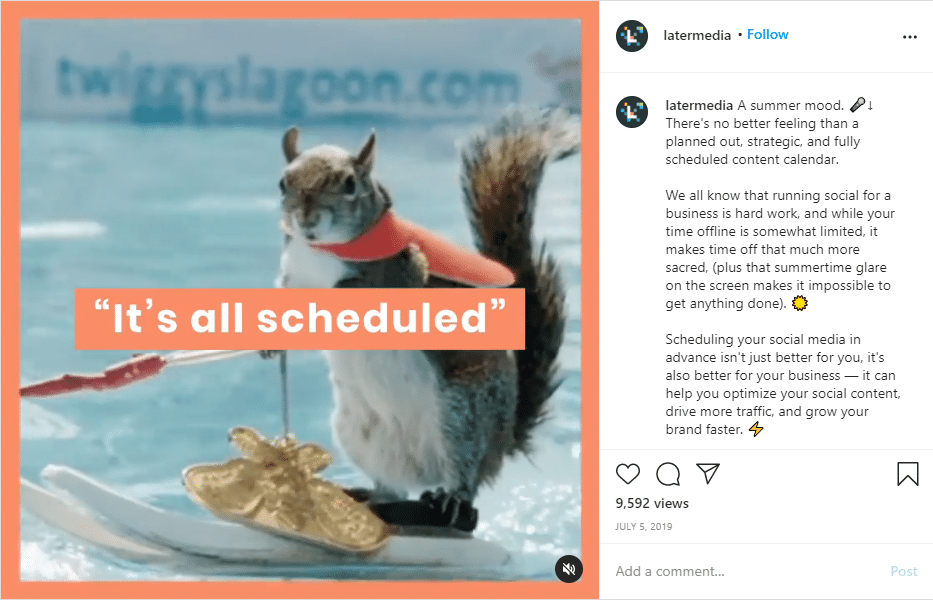 Planning your Instagram content in advance so it will automatically publish at a set time.

Instagram doesn't have an in-app method of scheduling, but you can use third-party tools such as Hootsuite or Later to schedule your posts. This can save you time and effort and help you build more followers through consistency.

#40. Memes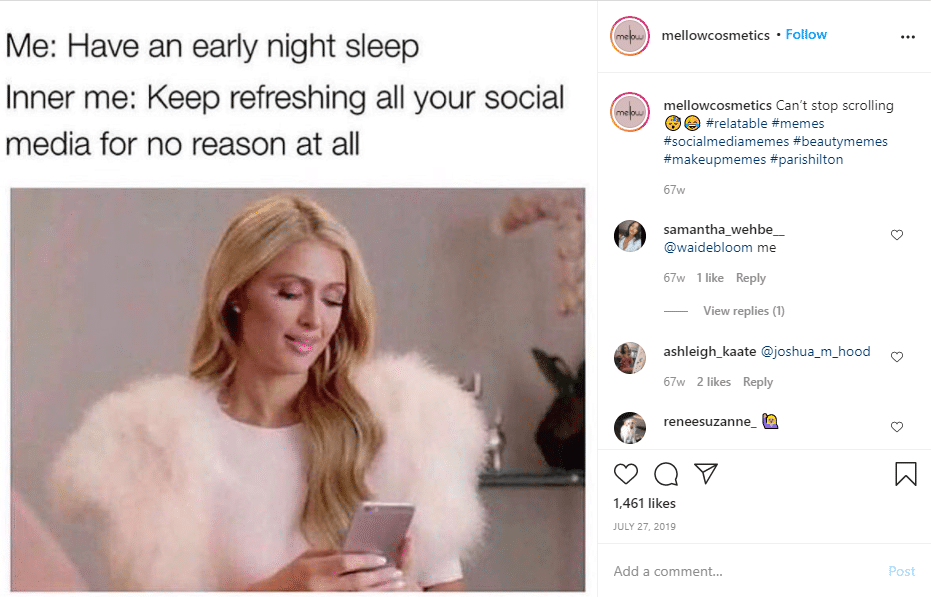 A humorous image or video that spreads quickly across the Internet.

You probably already know what a meme is, but did you know memes can be hugely helpful for engagement on Instagram? Meme Monday posts (or memes any day of the week) can add some flavor and personality to your feed and often get more engagement than typical posts.

#41. Explore Page
A section of Instagram that recommends posts for you.

The Explore page can be found under the search tab and offers up a curated collection of fresh posts for each user based on the type of posts you typically interact with. From a business standpoint, the Explore page can be very helpful — if your posts have geotags and get a lot of engagement, they might appear on that page for some users, giving you more exposure.

#42. Filter
An editing feature that enhances the colors of an image.
Filters are used to add a certain "vibe" to an image, and Instagram has several built-in filters that you can choose from when you go to post a photo on the app. Example filters include Clarendon, Gingham, X-Pro II, and others.
#43. Latergram
A post that doesn't make it to Instagram until days after the event happened.

A latergram occurs when you post a photo of something at a later time than when it actually happened; these posts are commonly hashtagged #latergram.

#44. Like
Tapping the heart button to acknowledge a post.

Liking a post is the same thing as double-tapping it. You acknowledge that you see and appreciate the post, and whoever posted it gets a notification that you liked it.

#45. IG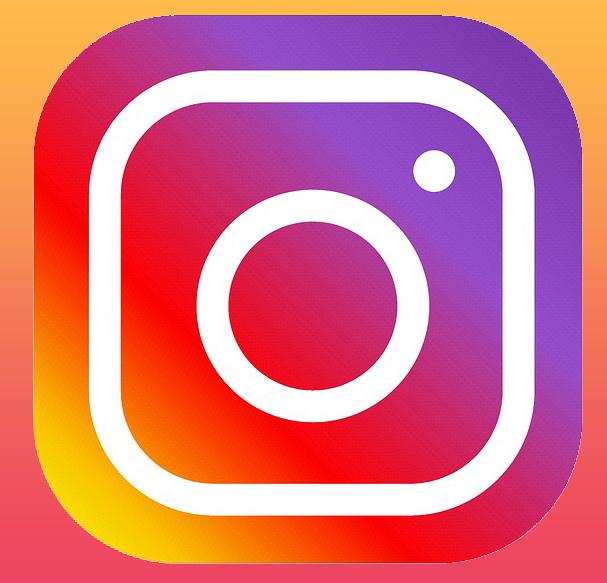 (x)

An abbreviation for Instagram.

IG is simply an abbreviation for Instagram, and Instagram users are sometimes called IGers.

#46. Regram
Reposting someone else's post.

When you regram somebody's post, you can either screenshot it and post it again, or use an app to repost it. Don't forget to ask permission, and then include the hashtag #regram and give the original user credit.

#47. Theme
Visual consistency on your Instagram feed.
Many Instagram accounts choose a certain theme to follow as they post images and graphics — that might be pastel colors and lots of flowers for one brand, or a darker theme with lots of black and grey for another. Staying consistent with a theme can help your feed look more appealing to potential followers.
#48. Website Traffic
A metric that tracks website visitors who come from your Instagram.
One of your big goals with Instagram should actually be to get people off Instagram and onto your website, where the sales happen. By using Google Analytics to track the number of website visitors you're getting from Instagram, you can see whether or not you're doing a good job of this. Get web traffic through either pointing people to the link in your bio or adding a swipe-up link to your Stories like Starbucks did here.
#49. Nametag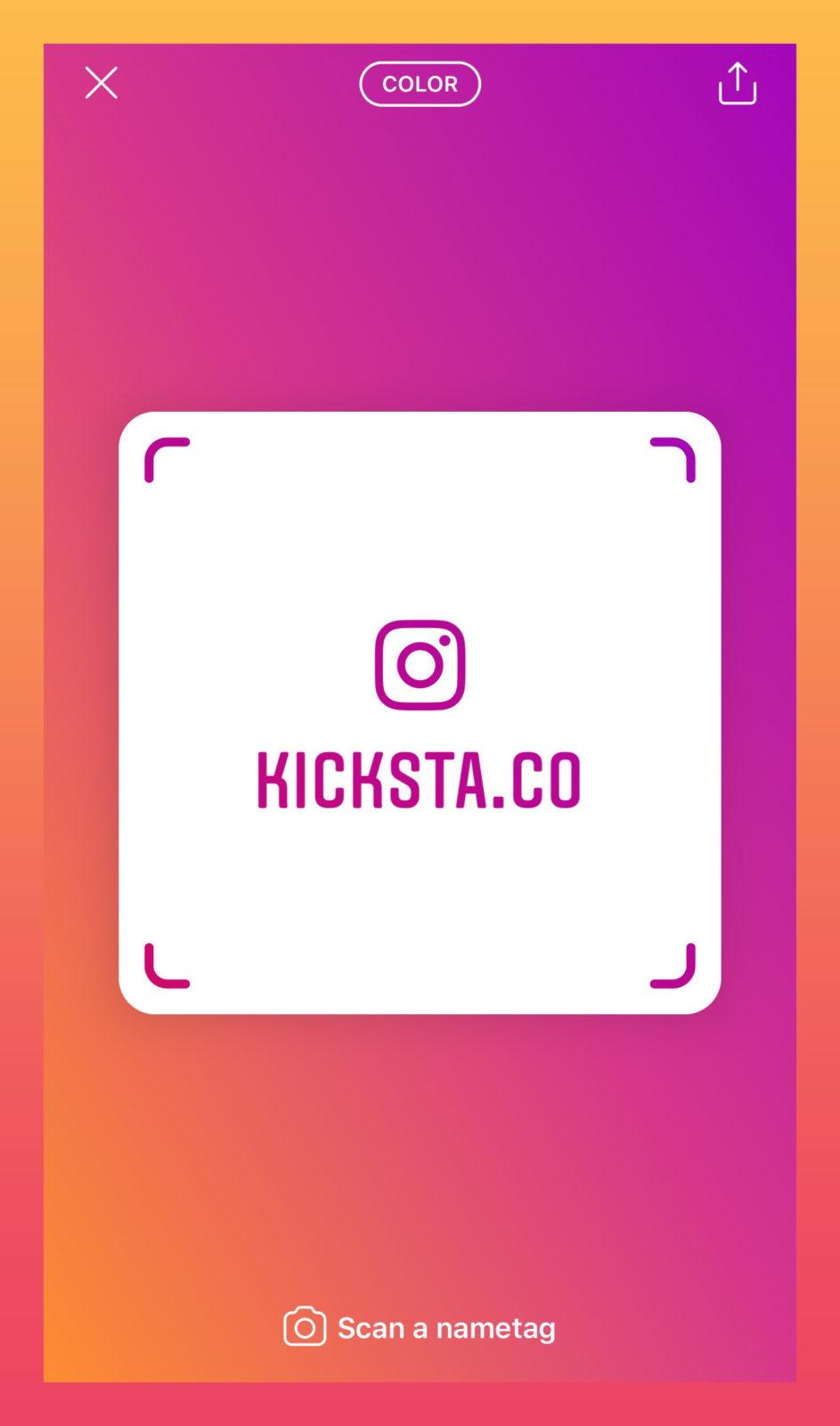 A way for people to immediately follow your account.
You can find your Instagram nametag by tapping the three horizontal lines in the upper right-hand corner of your profile and then clicking "Nametag." This nametag is scannable, so people can find your profile by simply scanning the tag instead of typing in your username and searching.
#50. Newsfeed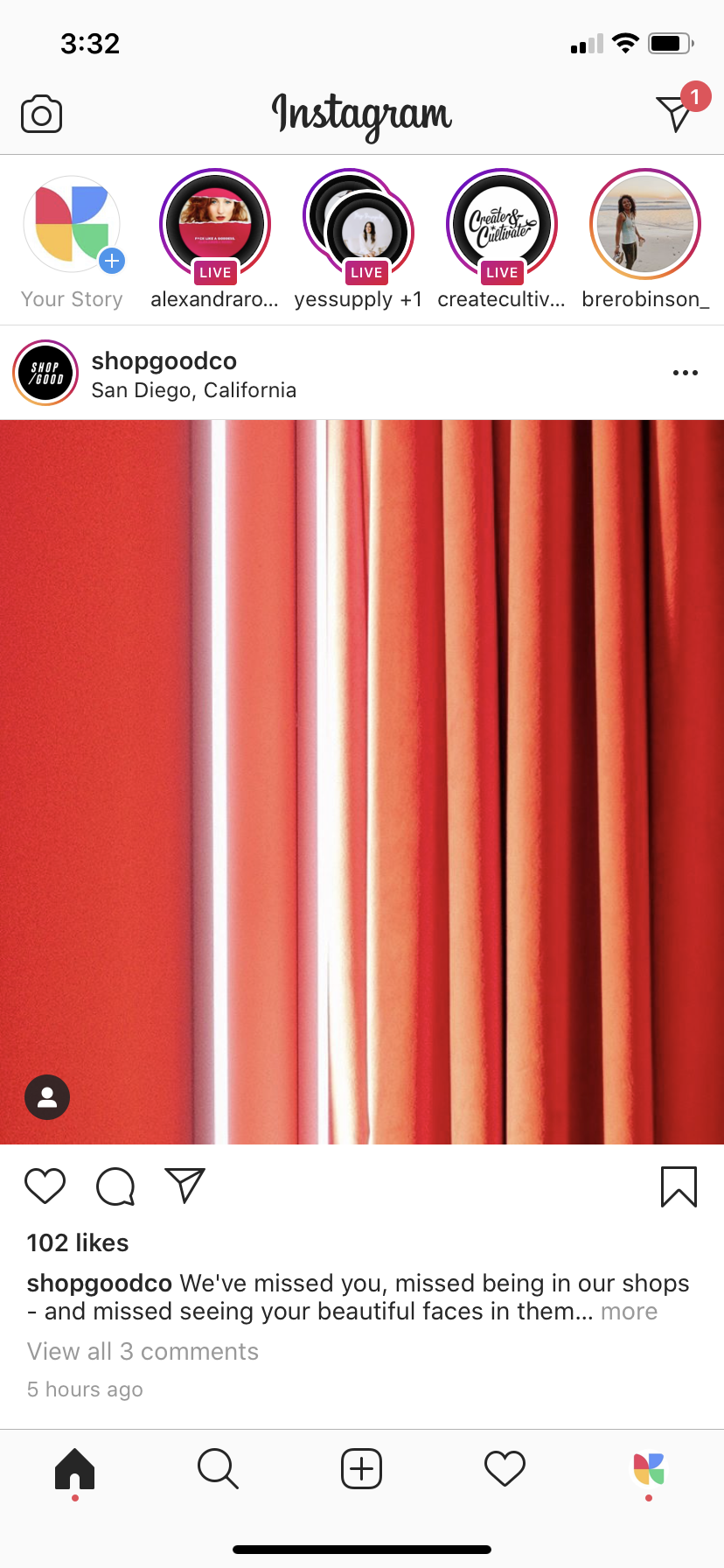 Your home screen, where you can view posts from people you follow.
By tapping on the house icon on the bottom left corner of the app, you'll reach your newsfeed, where new posts from the people you're following will collect. This is the page that automatically opens each time you open the app.
Learn the Instagram Lingo
Make it a priority to continually educate yourself about Instagram and its features. Learning how to speak the lingo and understand Instagram best practices can set you up for success as you work toward your social media marketing goals.

Instagram Growth Hacks
Join over 100k+ marketers and influencers who get the latest Instagram tips & tricks sent to their inbox every week