How to Approach Instagram Influencers
Reading Time: 4 minutes
Instagram is the oyster of digital marketing potential, and knowing how to approach Instagram influencers is the pearl.
Not only does the network boast an active monthly user base of over one billion people, but upwards of 63 percent of them are taking things a step further, logging in on a daily basis.
It's this kind of social obsession that's made Instagram the second most engaged outlet after Facebook. While certainly a blessing for marketers, there's one problem—it's no longer 2010, and the channel is wildly crowded.
There is one solution to cutting through all of the noise, though—influencer marketing.
Regardless of your industry or are of expertise, there are Instagram accounts people frequently look to for guidance. And while these accounts might not be run by household names, as far as your target audience is concerned, they couldn't be any bigger.
So, where do you go from here? Wondering how to approach Instagram influencers for help with the promotion of your business' products and services?
There's no need to be intimidated—it's a simple, straightforward process. Check out this infographic material then read the article for more tips.
Share this Image On Your Site
Step #1:

Target a Select Few Influencers
Needless to say, if you're pushing beauty supplies, there are tons of influencers for you to choose from. On the flip side of things, if you're a banking expert, you'll probably be working with a smaller group of influencers.
Either way, before getting started with all of this, do your due diligence, identifying the influencers who are most likely to work well with what your brand is looking to accomplish.
Starting out, you might have a list of 15 to 20 target influencers. Whittle it down to anywhere between five and seven, though.
That way, your outreach efforts are as focused as possible. Besides, should the need arise, you can always add to the list later on.
Join 10,000+ savvy Instagram marketers
If you are struggling to get the attention you deserve on Instagram, sign up for Kicksta today and start attracting more followers who are interested in your brand.
Step #2: Engage With Them On Instagram
Countless are the tools you can use to automate your Instagram presence, but at the end of the day, nothing works better than some good, old-fashioned engagement.
It's a time-consuming process, but it works.
Just as you follow new accounts, like their content and comment on what sticks out to you the most, do the same with those on your shortlist of Instagram influencers.
If they engage back, great. If not, no worries—the main reason you're doing this is to have them start seeing your name.
That way, when you do formally approach them, yours won't be a name that's unfamiliar.
Step #3: Send an Initial Message
That "formal approach" of which was previously made mention? Yup, that's right—now is the time to make it happen.
This shouldn't come as much of a surprise, but to do this, your most effective option in how to approach Instagram influencers is through their email address.
More often than not, the best way to find an influencer's email is in their Instagram bio. If they're used to working with companies like yours on Instagram, they'll post it there.
No email address? Not a problem.
Keep looking—do you see a clickable link back to a website? Follow it. At the other end, you're sure to find a contact form.
If all else fails, use a direct message on Instagram to make your pitch.
Speaking of pitches, don't let yours fall flat on it's face.
Here's what a good one looks like—adjusted for Instagram, of course …
Conversely, here's what not to do …
Whatever you do, make certain to be completely transparent with your company's strategy and goals. Instagram is a tight-knit community, and your honesty will be greatly appreciated.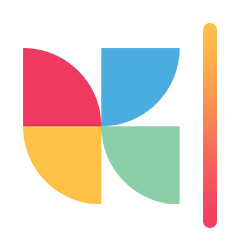 Want to organically grow your Instagram and gain REAL followers?
Step #4: The Power of Freebies
The best, most influential of Instagram celebrities are no stranger to making money.
Truth be told, many of the shoutouts they give to brands bring in thousands of dollars in a matter of minutes—it's a great gig if you can get it.
Still, people love freebies.
Whether it's a sample product or a trial service, no matter the socioeconomic slice you're dealing with, Instagram influencers love receiving preferential treatment.
So, once contact has been made and interest seems to be present, send over your brand's goods completely free of charge.
This doesn't guarantee a working relationship, but thanks to psychology's law of reciprocity, your odds of seeing a friendly kickback are greatly improved.
Step #5: Keep At It
That shortlist of Instagram influencers yours working with?
As harsh as it might sound, there's a good chance you'll soon be tearing it up and starting over from scratch.
No worries—this is almost always how things go.
It's hard to know how to approach Instagram influencers, but it only takes one "yes" to jettison your brand into sales stardom. As such, keep at it—things will eventually work out.
Until then, best of lucking making marketing magic happen with one (or two) of Instagram's many top-tier influencers.
Instagram Growth Hacks
Join over 10,000+ marketers and influencers who get the latest Instagram tips & tricks sent to their inbox every week