8 Creative Ideas For Your Next Instagram Giveaway
Hosting an Instagram giveaway is a great way to generate engagement among your followers, create a feeling of excitement and even gaining Instagram followers. Not only do people love the idea of potentially getting something for free, they're also drawn to the idea of winning. This makes an Instagram giveaway a great tactic for increasing engagement while also creating a good feeling within your audience.
Why Run An Instagram Giveaway
One of the biggest reasons to run a giveaway on Instagram is to increase your reach and potentially generate more followers. In fact, accounts that run Instagram giveaways can grow their following about 70% faster over three months than accounts that don't do giveaways. As we'll look at here in a moment, many giveaways include some sort of post sharing or tagging that would put your brand name in front of your audience's Instagram followers. This is a great strategy for acquiring new followers, because people trust the things their friends like. If a friend tags you in an Instagram post, chances are you'll go and check out that page without too much hesitation.
Another great reason to host an Instagram giveaway is simply to increase engagement. Maybe your posts haven't been performing well, and your followers have been leaving you fewer comments recently. Contest posts on Instagram get many, many comments. About 91% of posts with 1,000 or more comments are giveaway posts. Your Instagram giveaway is a great way to inject some engagement back onto your page by asking for likes, comments, shares or whatever tactic it is you use.
Instagram giveaways are also a great way to build rapport with your audience. People love the chance to win something, and you can create that opportunity here. Depending on the type of giveaway you choose to run, you can establish yourself as an authority or a thought leader in your space.
But now you might be wondering what type of Instagram giveaway you should run. The truth is, there's no one right answer. We've pulled together eight Instagram giveaway ideas to get you thinking about what you could choose next. We've mentioned some of the tactics already, but now we'll lay them out to give you a clearer picture.
Want to increase your followers and engagement?
Sign up for Kicksta today and start attracting more followers who are interested in your brand.
1. Tag-A-Friend Instagram Giveaway
We mentioned this earlier, Instagram giveaways are great for increasing your reach. Almost every contest will have some element of tagging a friend, although you don't have to use that tactic. It's a great way to reach more accounts that are very targeted and likely to follow you. After all, your followers' friends are likely to be interested in following you. By asking people to tag a friend, you're giving them the outright chance to share something they love with their friends. Believe it or not, some people just don't think about sharing things like this unless they have a reason to do so or are asked. Give them that reason.
One account that does this really well is @broccyourbody. She consistently posts giveaways that ask the applicants to make sure they're following her and any brands with whom she's partnered.
2. Host A Selfie Contest
This Instagram giveaway idea is a great way to engage your followers even farther. Here, you're not just encouraging them to react to your post, you're asking them to do one more step and actually create their own content. Asking your followers to post a selfie (typically with a specific hashtag and tagging your brand) increases your reach even more than just asking them to tag someone. Now you're not limited to who they tag – your brand is reaching all of their Instagram followers who will see their post.
As an added bonus, these types of Instagram giveaways also result in user-generated content for you. You can incorporate that into your strategy to make it even stronger.
@humanfoosball has used this Instagram giveaway idea before. They wanted to see their followers' game faces – which fit perfectly with their brand!
3. Caption-This-Photo Contest
This Instagram giveaway idea is so much fun. Have you ever been taking photos for your brand or looking through old images and found an image that's just a little too odd to post online? Maybe someone's making a weird expression, or there could be too many people in the shot. This type of contest is a great way to use those photos and have fun with your audience at the same time – it's a win-win! 
For a caption-based giveaway, you'll post your funny photo and ask your followers to create their best captions and leave them in the comments. This will not only help increase engagement, but some of your followers might also tag their friends to share the fun with them.
@shpokins_world asked their followers to comment creative captions on a picture of some of their collectible toys.
4. Follow and Tag Giveaway
This is a classic Instagram giveaway, but it's a good one. Typically follow and tag giveaways occur during brand partnerships, where you're asking your followers to follow another account and then tag their friends. These can be extremely effective for growing your following, especially if you find the right brand or influencer who resonates well with your followers on Instagram. Choosing who to partner with might be the most important part of this though, because you want to make sure it's a good fit. You'll both be promoting one another, and you want to be able to stay true to your brand and the platform you've built.
One brand that does a great job of this is @bewellbykelly in promotion for her new book. People who want to enter this giveaway need to follow her and the brand she partnered with, as well as tag a friend.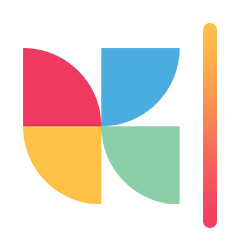 Want to organically grow your Instagram and gain REAL followers?
5. Like and Share to Win Giveaway
We love Instagram giveaways that are a little more creative. This one goes a step farther in generating engagement than simply asking your audience to leave a comment. Now you're asking them to actually share your giveaway post with their audience. Because your post will typically get shared to their Instagram story, you'll have a great chance of being in front of more people. And since 500 million users view stories every day, you'll want your post to make it into stories. If you choose this Instagram giveaway idea, you might want to spend a little extra time designing a graphic or image for your post. You want to be able to capture the attention of the people who will see your post in their friends' stories. Make sure your image is compelling enough that they want to check it out and learn more.
@staplescanada does these giveaways very well, because they make sharing the post a requirement to be entered. Many brands will also offer a second entry if you share to your stories, so that's something to think about too.
6. Scheduled Instagram Giveaways
Scheduled giveaways can be a creative Instagram giveaway idea, depending on how you use them. For example, during early December many brands do a giveaway themed around the 12 Days of Christmas. Followers know what to expect, and they know that more is coming. Many times these types of giveaways will lead up to one bigger grand prize on the last day. These giveaways don't just have to be linked to the holidays though. For example, a week of giveaways leading up to a new product launch can be a great way to create buzz and excitement amongst your followers.
One brand that does this well is @livingwithlandyn. She hosted a 12 Days of Christmas giveaway with many of her favorite products and brands she often works with throughout the year.
7. Challenge Contest
Create some sort of challenge for your Instagram followers to complete in order to be entered into your giveaway. This could be as simple as finishing a song lyric or as complicated as completing a scavenger hunt throughout your last four posts. These types of Instagram giveaways can be a lot of fun, but they also often involve more work – both on your part and on your followers. When you're planning out your giveaway, make sure you think about this and think about your audience. You don't want to make it so complex that they don't participate. If you're giving away a fairly big prize, this could be a good option, so they have to work a bit harder for it.
@catrainsartist, the Hotel Artist, did an excellent job with a challenge contest. She posted a close-up detail photo of part of a piece in her most recent collection. Then she asked her followers to go to the link in her bio and look at that collection to determine which piece the photo was from – then they needed to return and comment their answer on the post.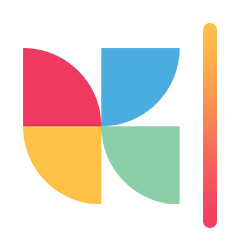 Want to organically grow your Instagram and gain REAL followers?
8. Follow and Share Giveaway
We'll end with one of the most common, but most effective Instagram giveaway ideas. With a follow and share giveaway, you'll ask your participants to do just that – make sure they're following you (and who you partnered with in the giveaway, if you have one) and then share the post to their stories. This is again a great way to reach more people and encourage them to follow you.
One brand that does a great job with this is @starskinbeauty. They ask applicants to tag their friends, make sure everyone is following the three brands hosting the giveaway, and then share to their stories.
Wrapping up Instagram Giveaway Ideas
So there you have it – eight creative Instagram giveaway ideas. When you're planning your next giveaway think about what your goals are first. Some of these ideas are geared toward engagement and others toward increasing Instagram followers. The best way to make an Instagram giveaway worthwhile is to have a clear vision of the outcome you want. Here at Kicksta we love discovering new ideas – do you have an Instagram giveaway idea we don't know about yet? Let us know in the comments!
Instagram Growth Hacks
Join over 10,000+ marketers and influencers who get the latest Instagram tips & tricks sent to their inbox every week